Chocolate frosting sandwiched between vanilla sugar cookies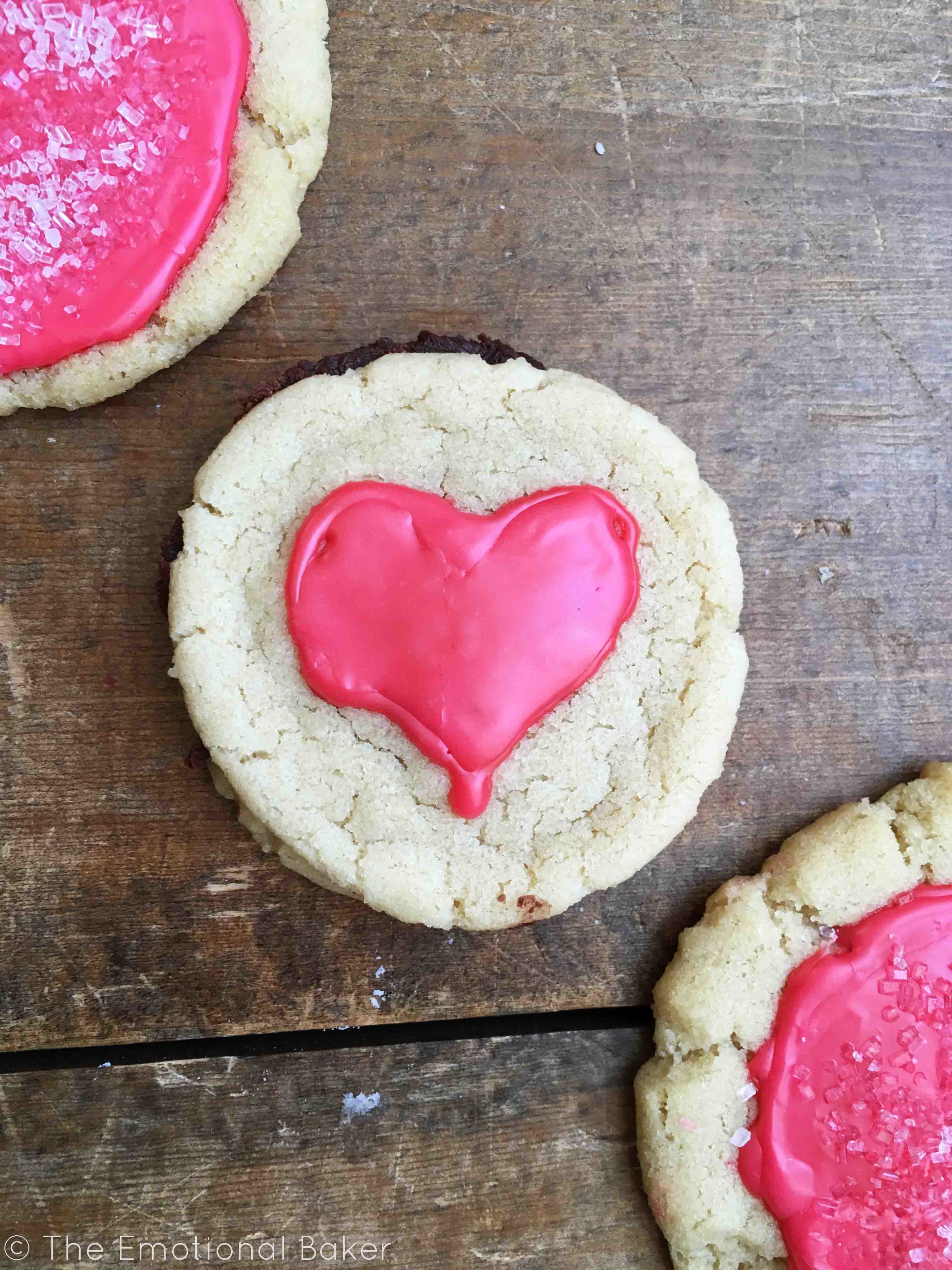 Know what tomorrow is? Pancake Tuesday, maybe one of my favorite dinners of the year!
I can't make pancakes to save my life, but I try every year. Experimenting with different recipes, changing cooking methods, nothing's worked so far.
Last year I had quite the fiasco. Honestly, I don't remember the pancakes. I guess they were good (or gasp! maybe we used a mix last year! – don't tell 😉 ) The real story starts after dinner. I came back to the kitchen and the electric griddle's leg was sizzling away on the front eye of the stove!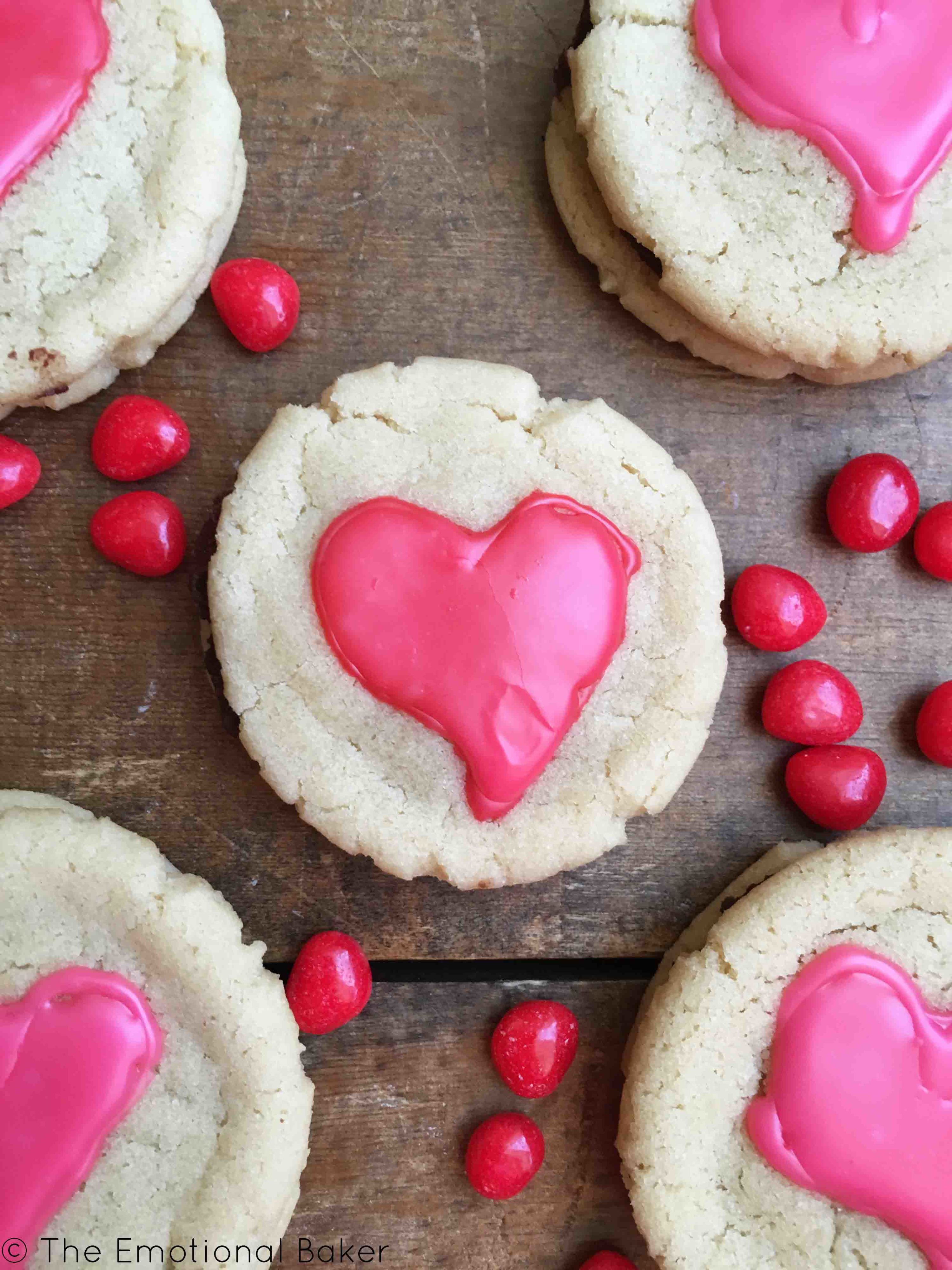 Believe me when I say this is not like me at all. Yes, I'm a real klutz, but when it comes to safety (locking the doors, making sure the oven's off,) I'm really careful – like OCD careful.
So, what happened was, after everything cooked – the pancakes and Field Roast Sausages, I put the griddle on the hot, but off, eye, and didn't think about it again – until the smell of burning rubber emanated the kitchen!
This year I guess I'll be pancaking with a three legged griddle. Wish me luck!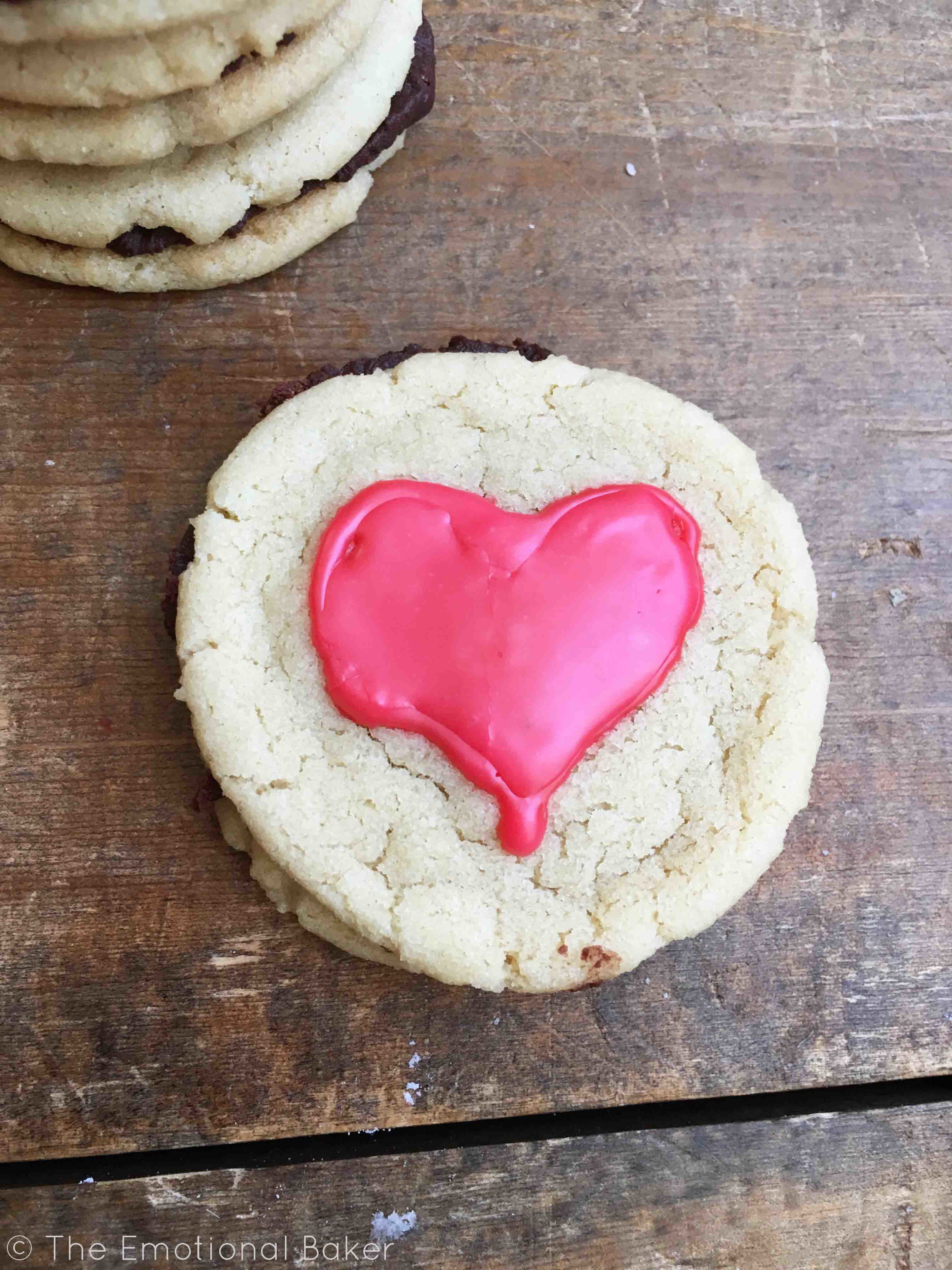 Something else I thought I'd never be able to make – sugar cookies! Probably last year, I finally got it.
These specific cookies were created thanks to leftover birthday frosting and a dream to pipe pretty designs on cookies.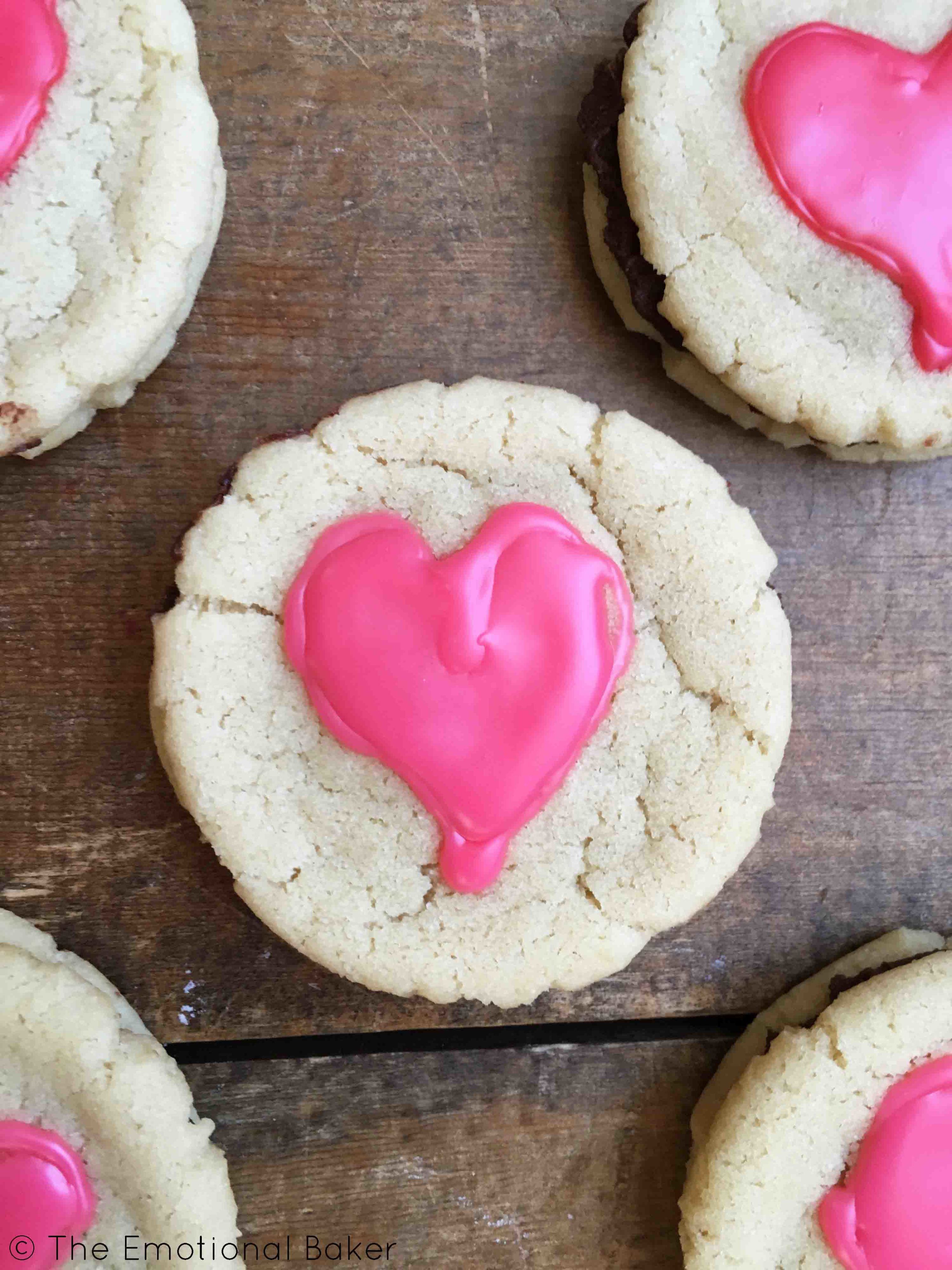 I hope you all have a wonderful Valentine's Day. Sending you lots of love and cookies 🙂
Fudge Filled Sugar Cookie Sandwiches
Ingredients
Cookies

2 cups all purpose flour
1 tsp baking powder
1 tsp baking soda
1 tsp salt
1 cup sugar
1/2 cup brown sugar
1/2 cup canola oil
1 tsp vanilla extract
1/3 cup cashew milk

Frosting:

1/4 cup margarine
1/4 cup cocoa powder
1 cup powdered sugar
1 tbsp cashew milk
1 tsp vanilla extract

Icing:

1 cup powdered sugar
1 tbsp boiling water
food coloring, optional
Instructions
Cookies:

Preheat oven to 350 degrees. Line baking sheets with parchment paper.
In measuring cup or medium bowl, combine flour, baking soda, baking powder and salt. Set aside.
In a large bowl, use a fork to combine sugar, brown sugar, canola oil and vanilla extract. Add cashew milk.
Add dry ingredients to liquid.
Divide dough into 48 equal balls. Roll into balls, flatten with palm of hand.
Bake for 6 minutes. Leave on baking sheet 5 minutes. Then transfer to wire racks to complete cooling.

Frosting:

While cookies are cooling, cream margarine in medium bowl. Add cocoa powder and fully incorporate. Then alternate adding powdered sugar and cashew milk. Once combined, beat until fluffy.

Icing:

Whisk powdered sugar and boiling water. Add food coloring if desired.

Assemble:

Spread frosting between cookies. If desired, use a piping bag to decorate cookies with icing. Tip: Draw desired shape. Allow to set. Then fill with more icing.
http://theemotionalbaker.com/2016/02/08/1802/

More Valentine's Treats:
Cinnamon Bear White Chocolate Cookies