Beat the winter blues with cookies made with pineapple juice and dried pineapple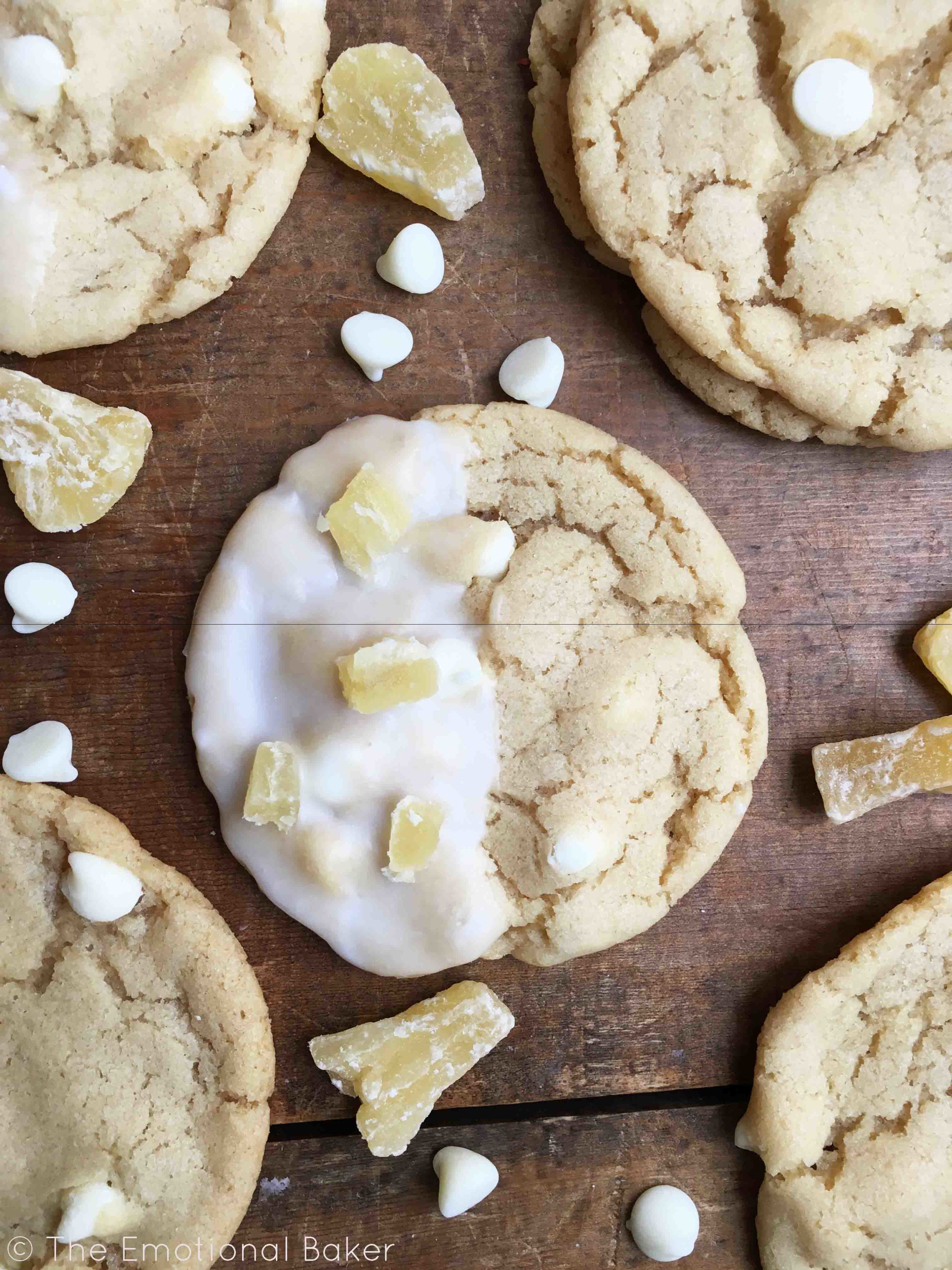 30 minute dishes are deceptive.
When I first started cooking, I spent forever prepping veggies and hunting down spices. It took me a good hour plus before the meal ever made it to the table – leaving my dinner guests tapping their toes.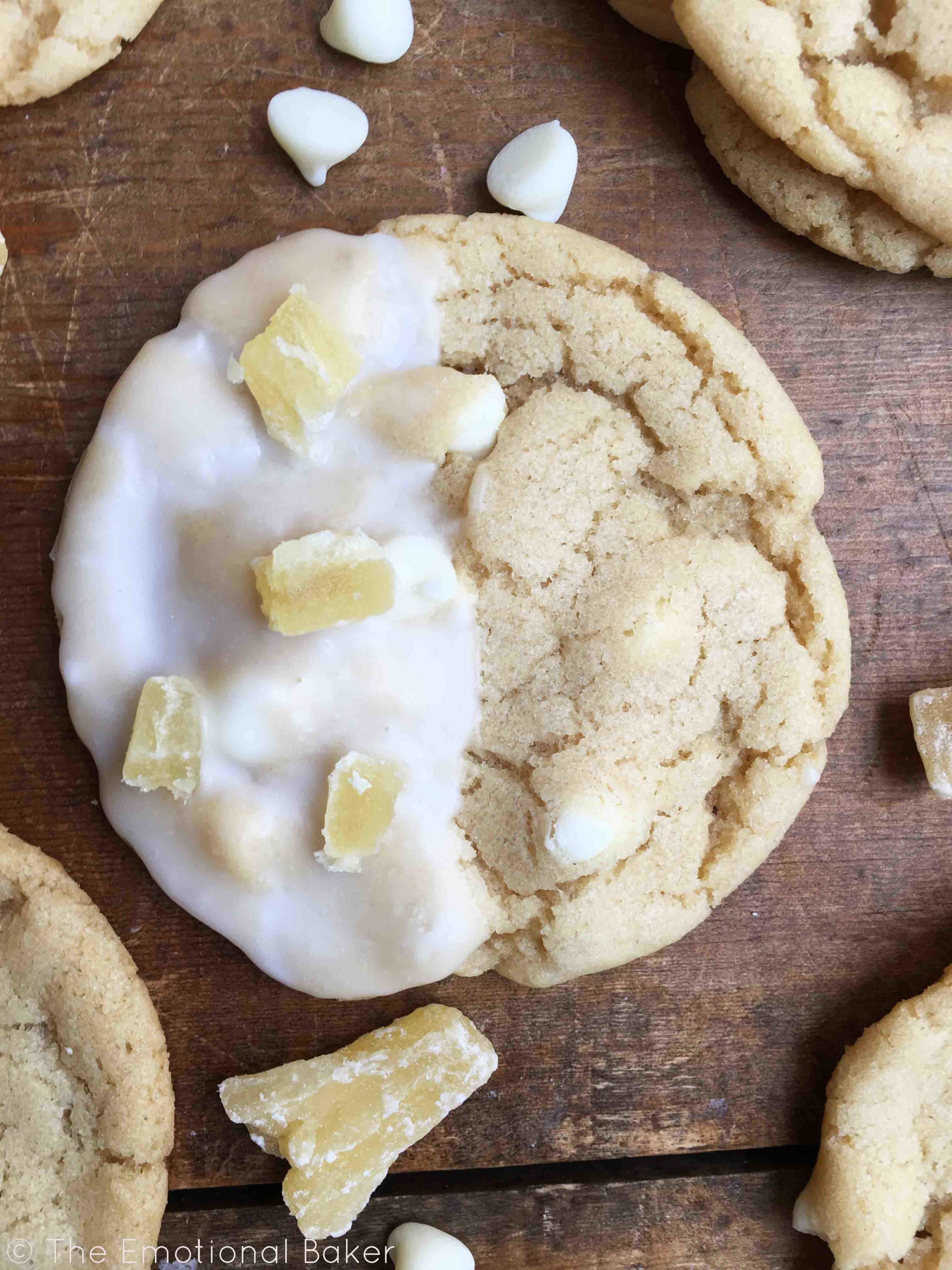 Well, I've been doing better these days, but I'm still consistently late.
The mad dash to get dinner ready on time has helped me with my baking, too. I used to get ingredients out one-by-one, but now I get everything out before I get started.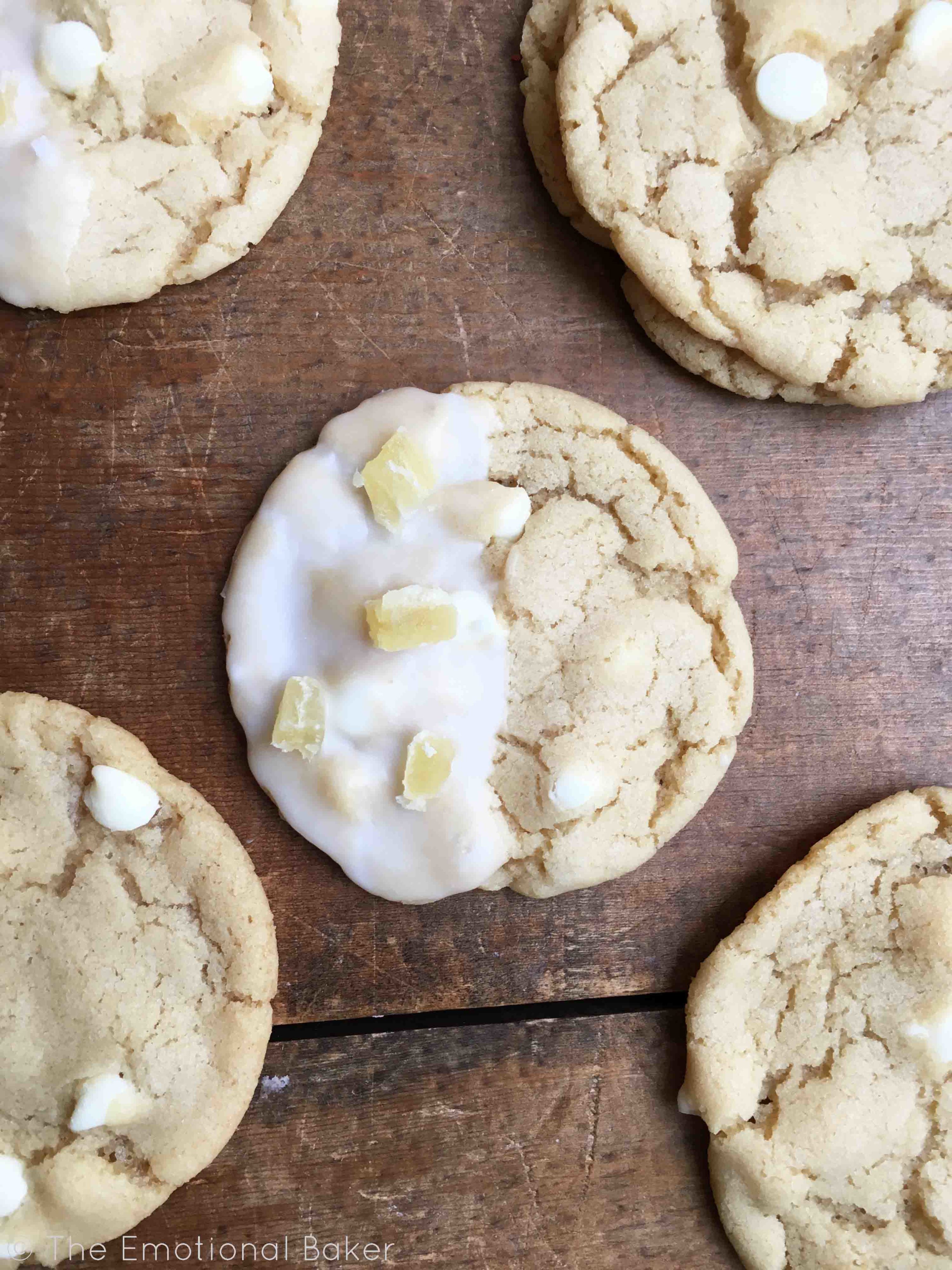 Now on to these cookies. They were created thanks to Ashley from Cook Nourish Bliss 😉 I made her Winter Vegetable Teriyaki Stir-Fry a few weeks ago and had a LOT of leftover pineapple juice. I wasn't sure how to use it. At first, I was thinking of a loaf cake like my mom used to make (still working on that idea,) but then it came to me – cookies! I also made a pretty awesome smoothie 🙂
These cookies will definitely help you make it to spring!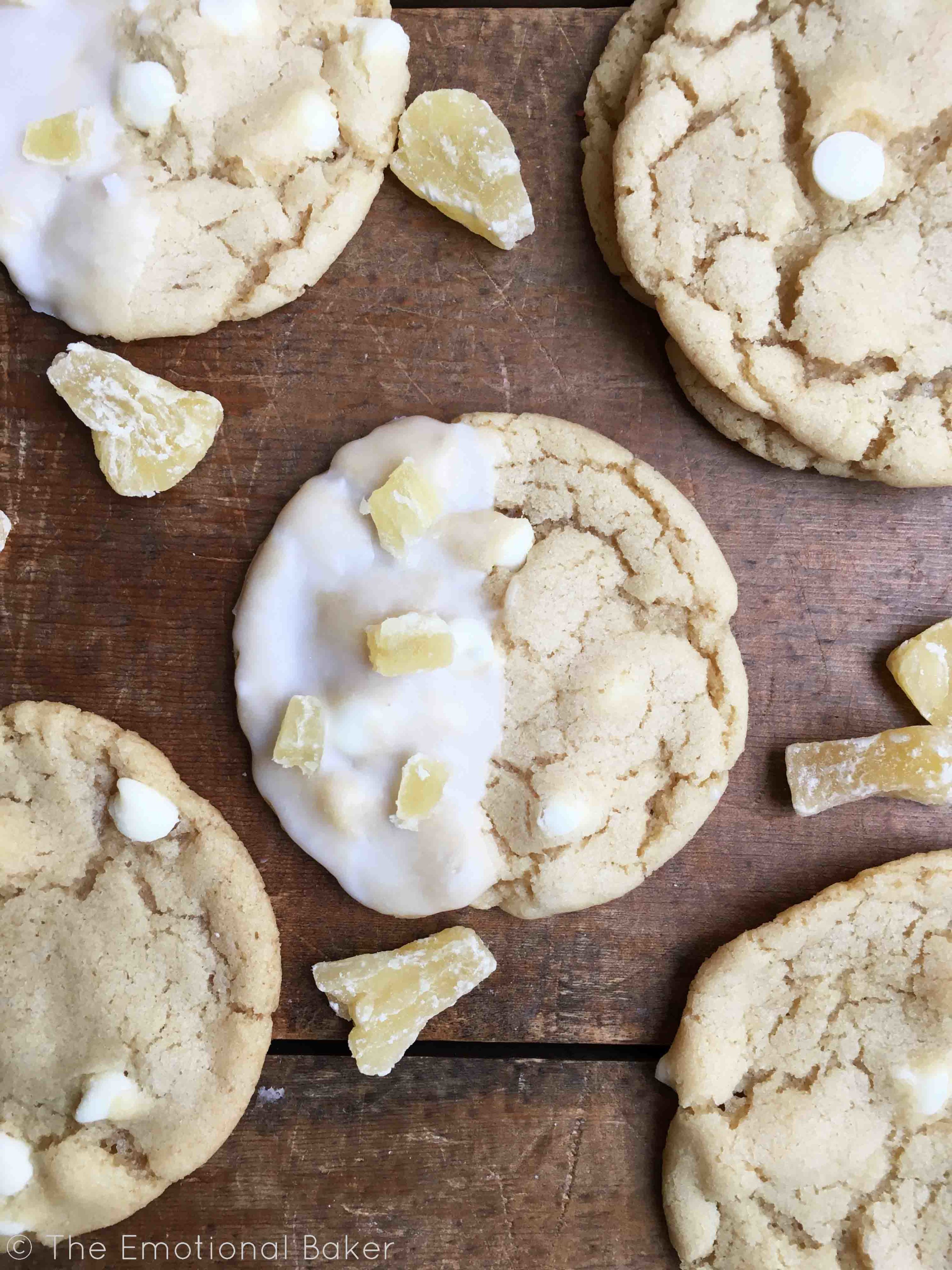 Do you have any tips for dinner prep?
Tropical Pineapple Cookies
Ingredients
Cookies:

2 cups all purpose flour
1 tsp baking powder
1 tsp baking soda
1 tsp salt
1 cup sugar
1/2 cup brown sugar
1/2 cup canola oil
1 tsp vanilla extract
1/3 cup pineapple juice
1/2 cup dried pineapple, diced
1/2 cup white chocolate chips

Icing:

1 cup powdered sugar
1 tbsp boiling water
Instructions
Cookies:

Preheat oven to 350 degrees. Line baking sheets with parchment paper.
In measuring cup or medium bowl, combine flour, baking soda, baking powder and salt. Set aside.
In a large bowl, use a fork to combine sugar, brown sugar, canola oil and vanilla extract. Add pineapple juice.
Add dry ingredients to liquid and mix well. Fold in dried pineapple and white chocolate chips.
Divide dough into 24 equal balls. Roll into balls, flatten with palm of hand.
Bake for 8 minutes. Leave on baking sheet 5 minutes. Then transfer to wire racks to complete cooling.

Icing:

Whisk powdered sugar and boiling water. Spoon over cookies and sprinkle with diced pineapple, if desired. Allow to set.
http://theemotionalbaker.com/2016/02/15/tropical-pineapple-cookies/