Swirls of matcha, almond and chocolate create the perfect loaf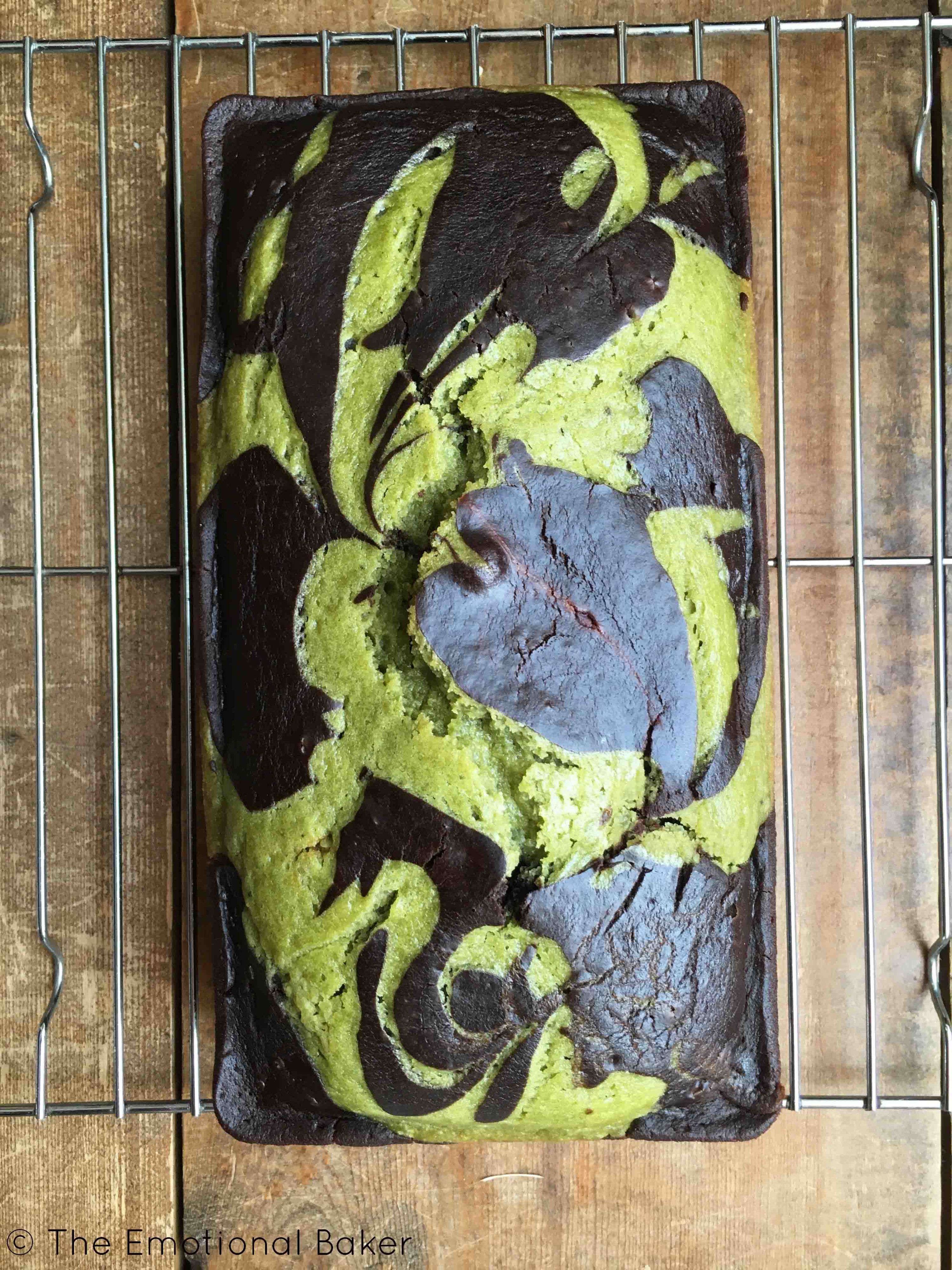 Friday, March 11th, is a big day – it's THE kittens' first birthday. Remember, when I first told you about them? Well, they're still part of the crazy TEB clan. It's been a wild year filled with first vet appointments, first outdoor trips (yes – they have leashes!) and first encounters with other cats (lots of hateful words shared!)
Each kitten is different and it's hard to believe they're siblings. In alphabetical order, here's a brief overview of each: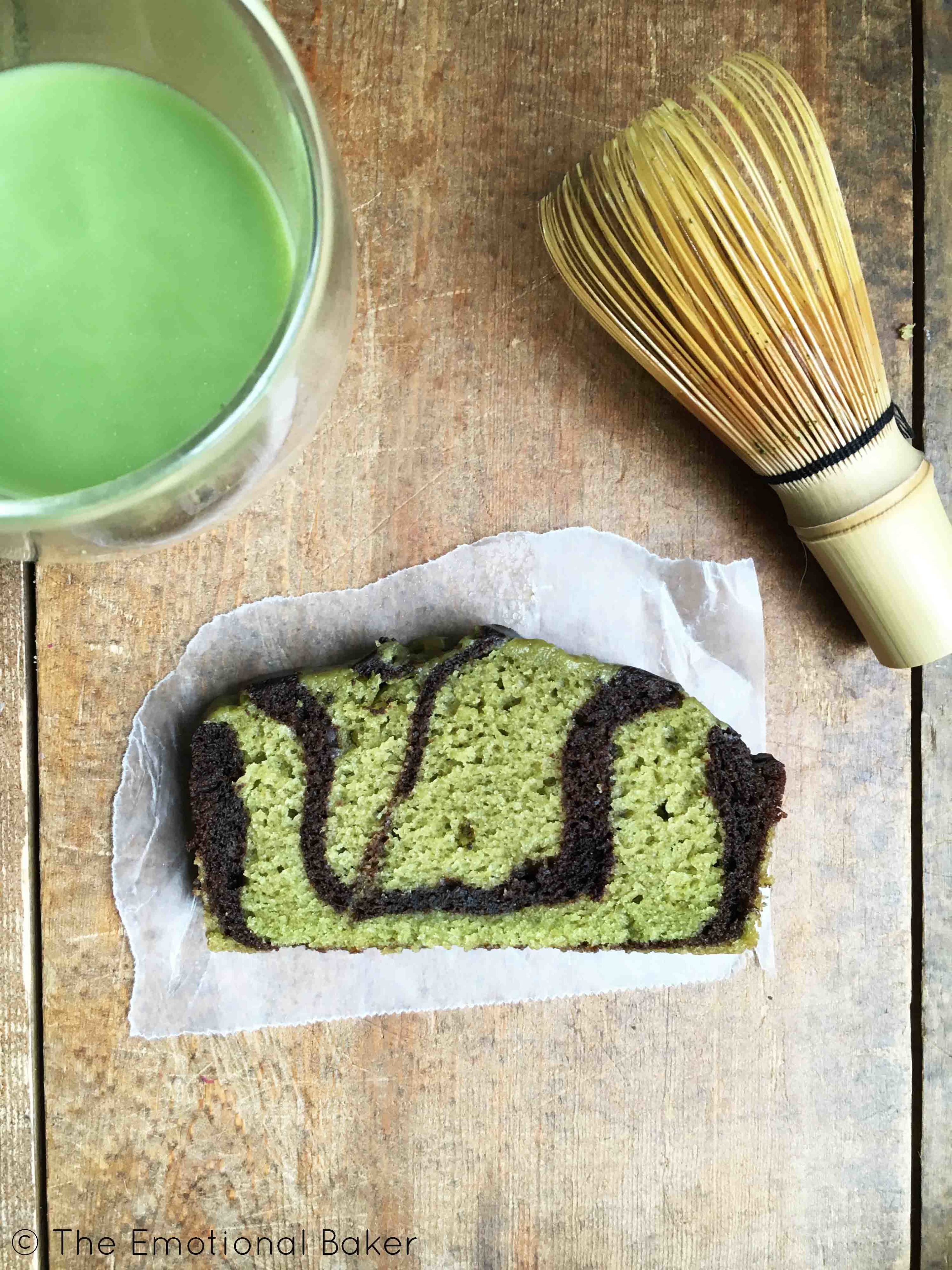 Maggie (otherwise known as Margaret, Margarette, Maggot) is the princess of the crew. She drinks water with her paws in the bowl and is not a huge fan of the outdoors.
Millie (formal name- Mildred, teasing name- Mildew) is known for her sweet nature. She's the most likely to come to you for love.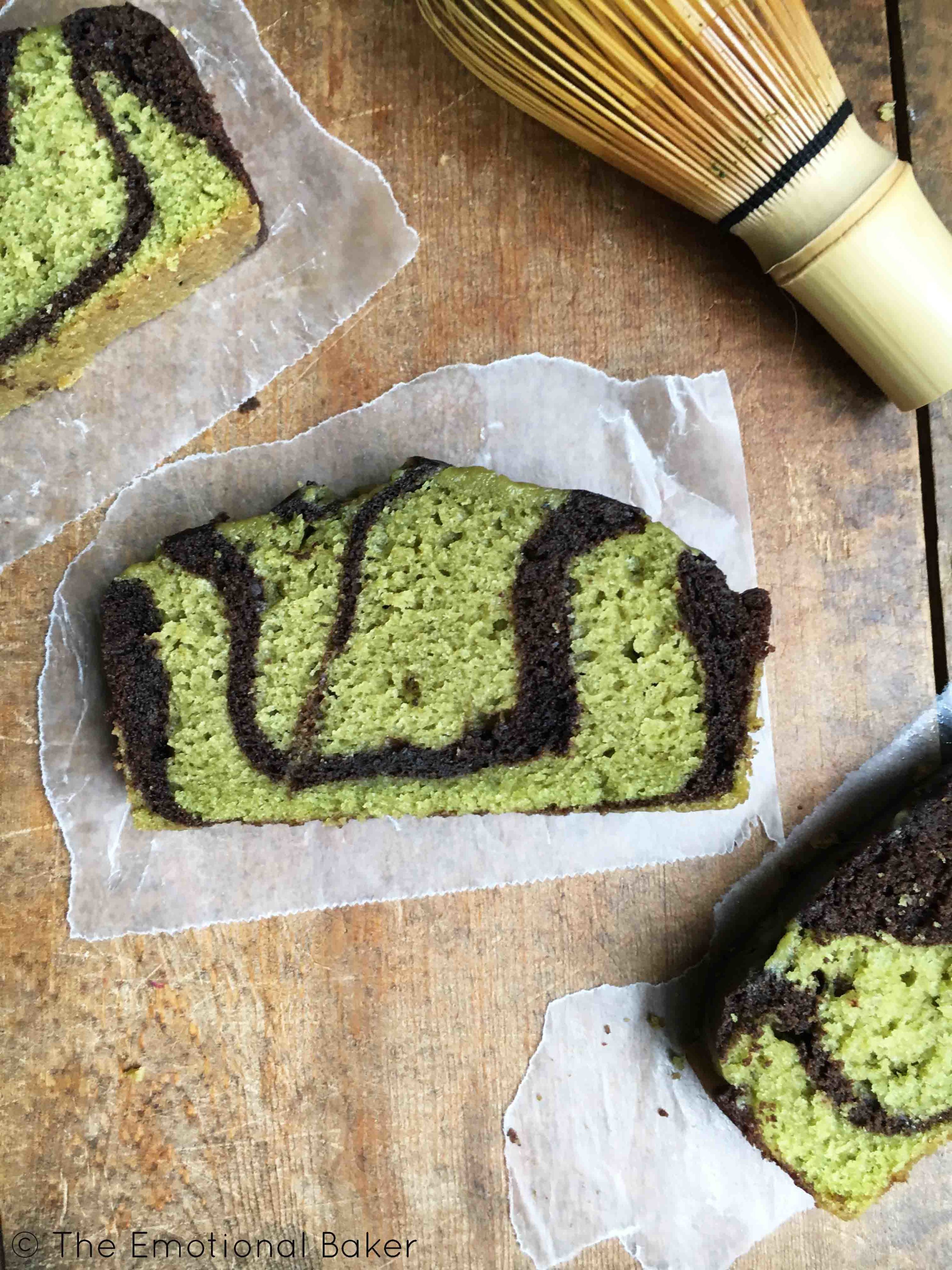 Pierre (also know as Peter, Pete, Male) is the only boy. Some may say he's my favorite, but I don't have one (really! I don't!) He can be crazy, but he's also really loving.
Ralphie (Ralphetto) can be moody, but when she has a toy or is outside, she's a really nice cat.
Zellie (given name: Oiselle, nickname: Zelda) is a wild woman. But when she's by herself, she's a cutie (she's even been known to sneak up and surprise nap takers!)
Now on to this week's treat. With St. Patrick's Day just over a week away, I had to bring you a green treat. I wanted to make something without food dye and matcha tea powder was the perfect answer!
This loaf actually exceeded my expectations. With a touch of almond, all of these flavors created a perfect loaf. If you're looking for a green treat this season, be sure to give this one a try!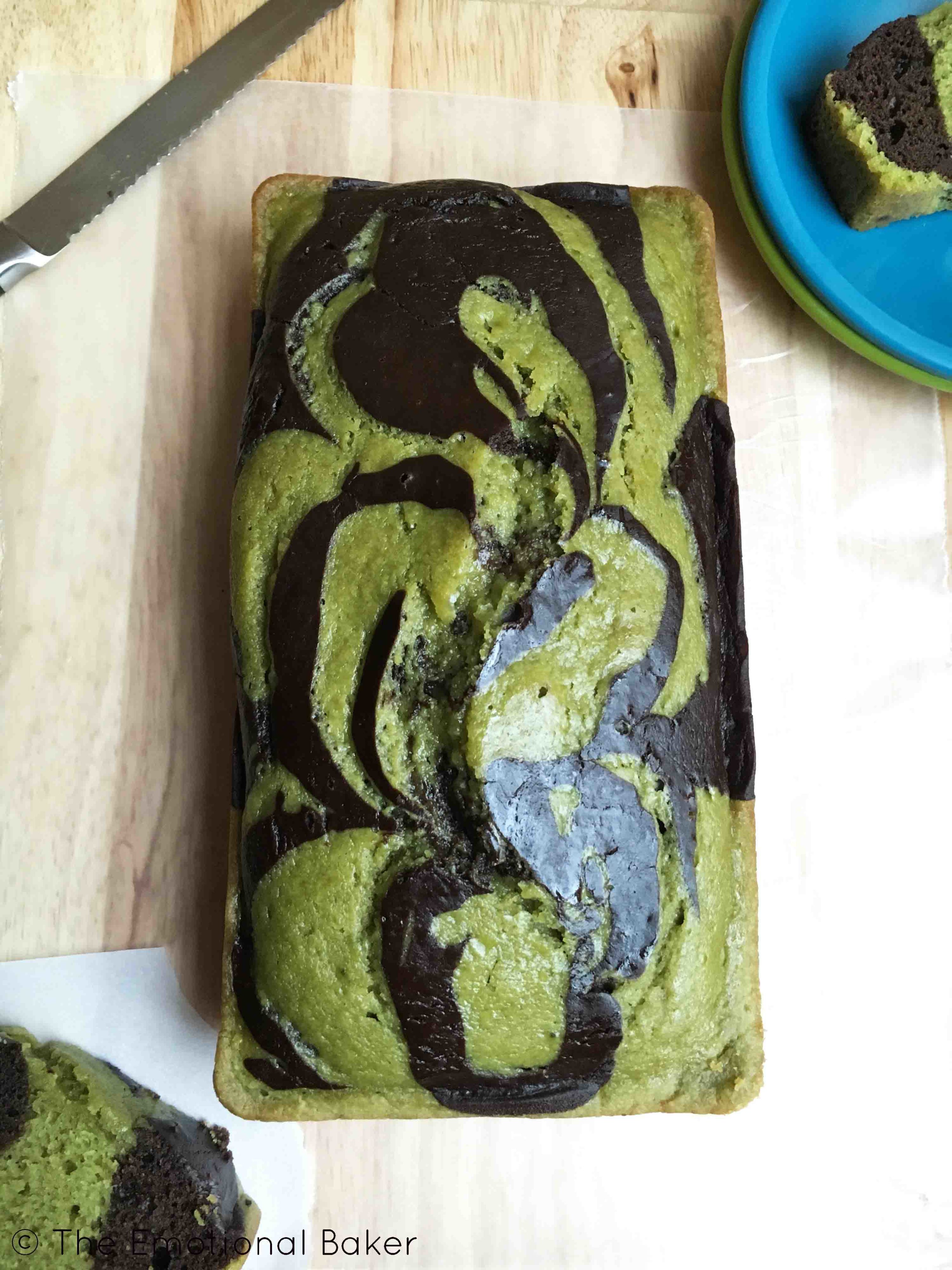 Chocolate Matcha Swirl Loaf
Ingredients
2.5 cups all purpose flour
1.5 cups sugar
2 tsp baking powder
1/2 tsp baking soda
1 tbsp matcha powder
1/2 tsp salt
5 oz soy vanilla yogurt
1.33 cups cashew milk
3/4 cup canola oil
1 tsp vanilla extract
1 tsp almond extract
6 tbsp cocoa powder
boiling water
Instructions
Preheat oven to 350 degrees. Grease two 9 x 5 loaf pans. Bring about two cups of water to a boil.
In a medium bowl, combine, flour, sugar, baking powder, baking soda, matcha powder and salt.
In a large bowl, combine yogurt, milk, oil and extracts. Fold dry into wet and mix until most lumps are eliminated. Transfer half of batter to another bowl.
In a small bowl, combine cocoa powder and 6 tbsp boiling water. Once combined, add to one half of batter. Stir. Add one tbsp boiling water in matcha batter. Stir.
Alternate dollops of batters in prepared loaf pans. Once batter is equally distributed, take a knife and do a quick zig-zag through batters.
Bake for 45 minutes, or until a toothpick inserted in the center comes out clean. Allow to cool in pan for about 30 minutes. Then carefully remove from pan, transfer to a wire rack and allow to cool completely.
http://theemotionalbaker.com/2016/03/07/chocolate-matcha-swirl-loaf/

More Green Treats: