A loaf packed with carrots, coconut and pineapple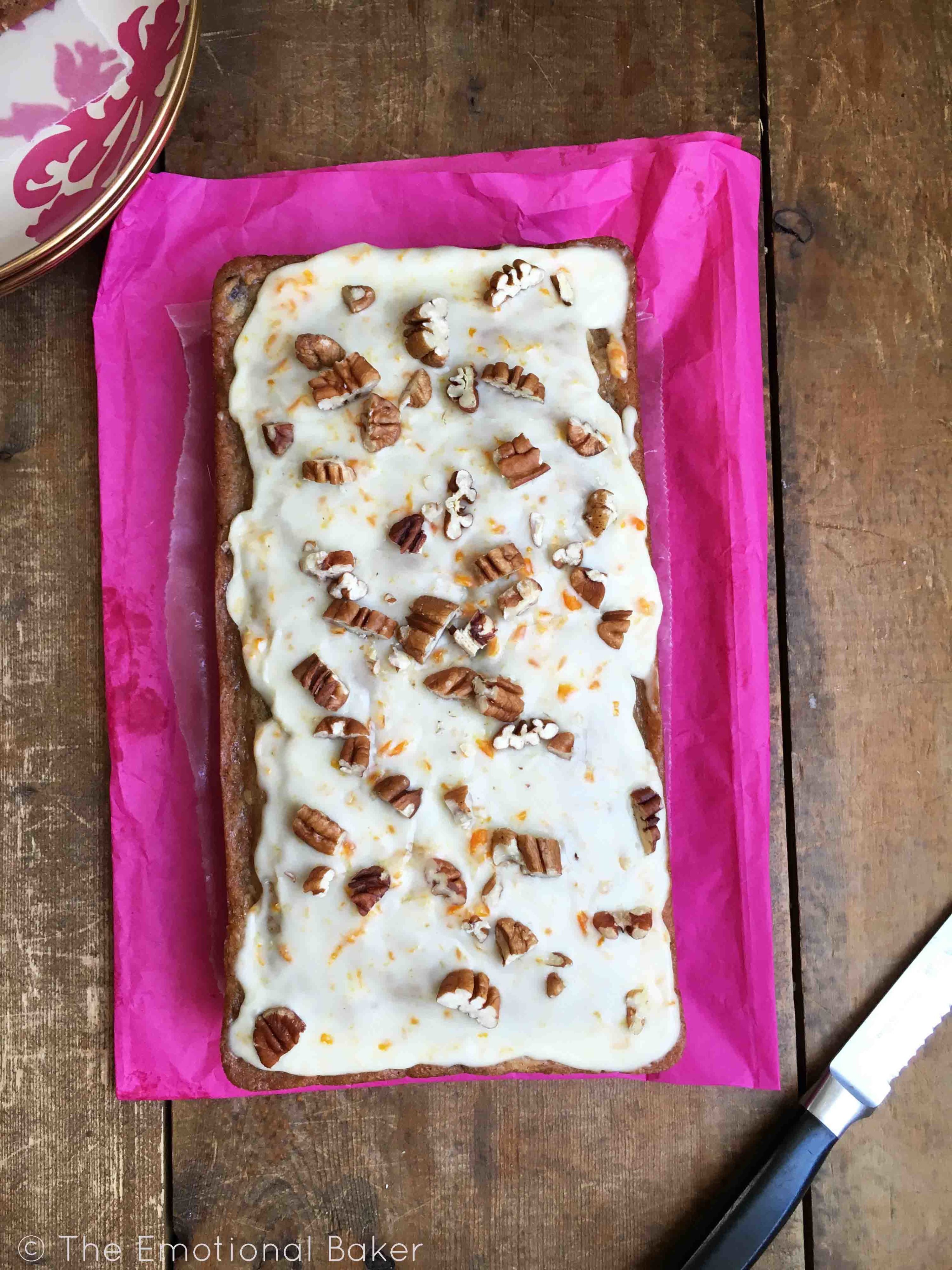 Usually, when a recipe calls for sifting, I just say "pffft – I'm not doing it." I mean – that's an extra step, something else to clean, and with all that extra work, will it really be worth it?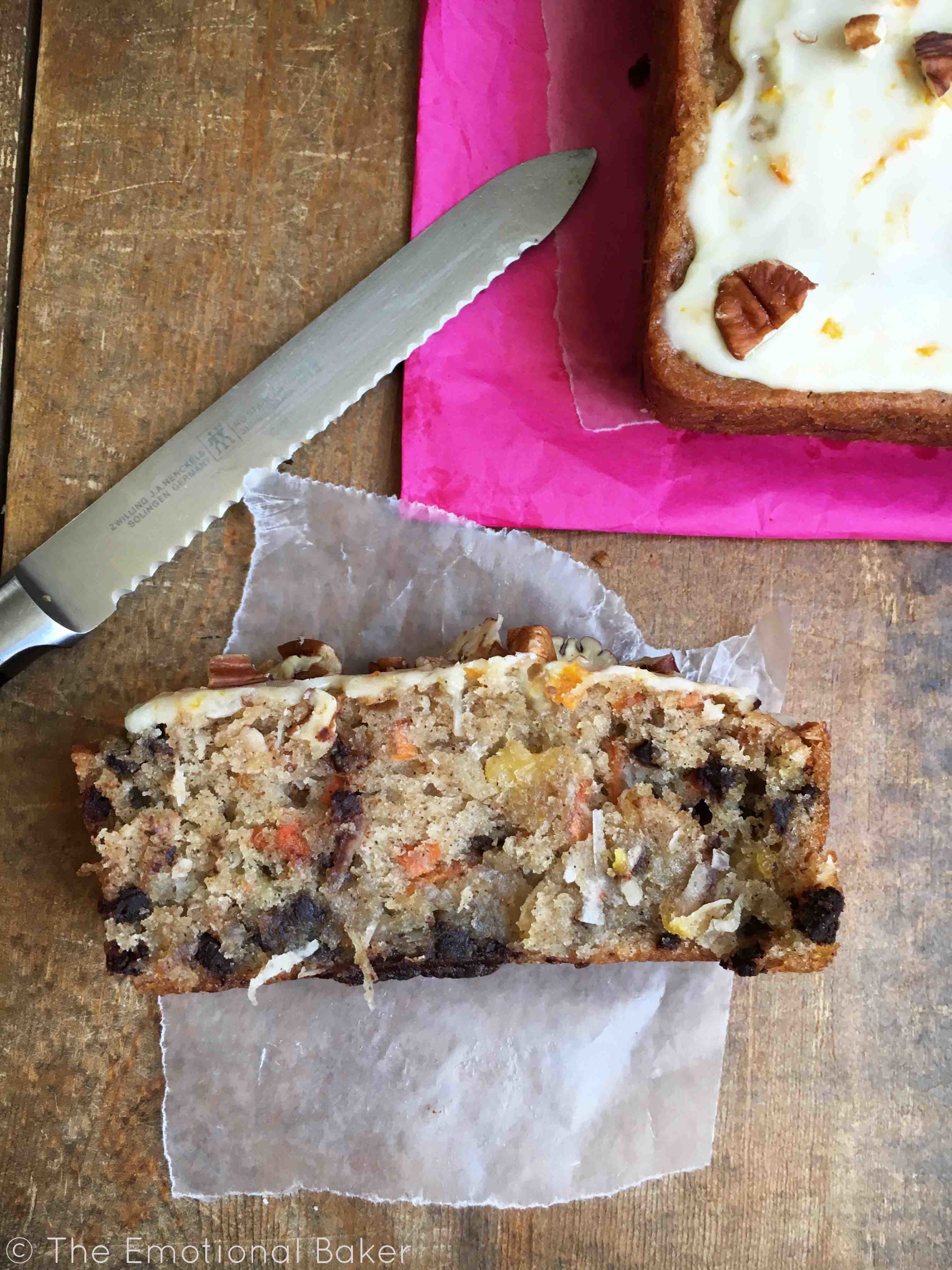 Well, believe it not, I sifted something for the first time this past week. Yea, it was kinda time consuming, and yes, I had something else to wash, but it felt kinda gratifying.  Like, man, you're a legit baker. But to be honest, I couldn't really tell a difference.
Either way, I think I'll sift as needed from now on. It's nice to know I have the skill, but I'll reserve if it for cocoa powder, powdered sugar, and baking soda (I always get small bits of it in my treats without sifting!)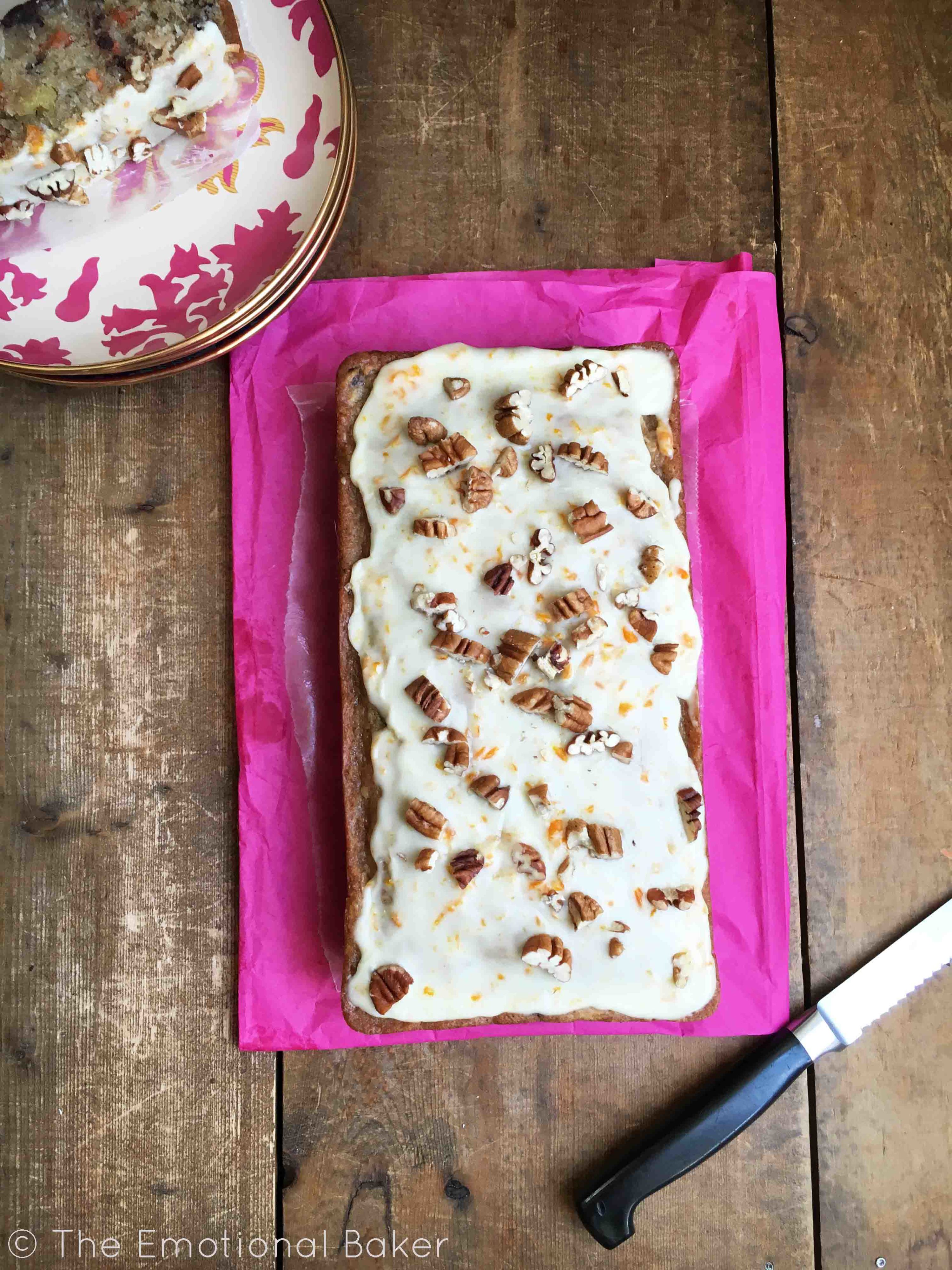 With Holy Week upon us, I imagine there could be lots of sifting opportunities – like Hot Cross Buns, Bunny Bread, Coconut Cake – the list goes on and on (there's so little time!) One item you should definitely include is this Carrot Cake Loaf! It's packed with all the traditional flavors like coconut, pineapple, pecans and it's topped with a sweet orange glaze. This would be the perfect easy treat to include in your Easter festivities.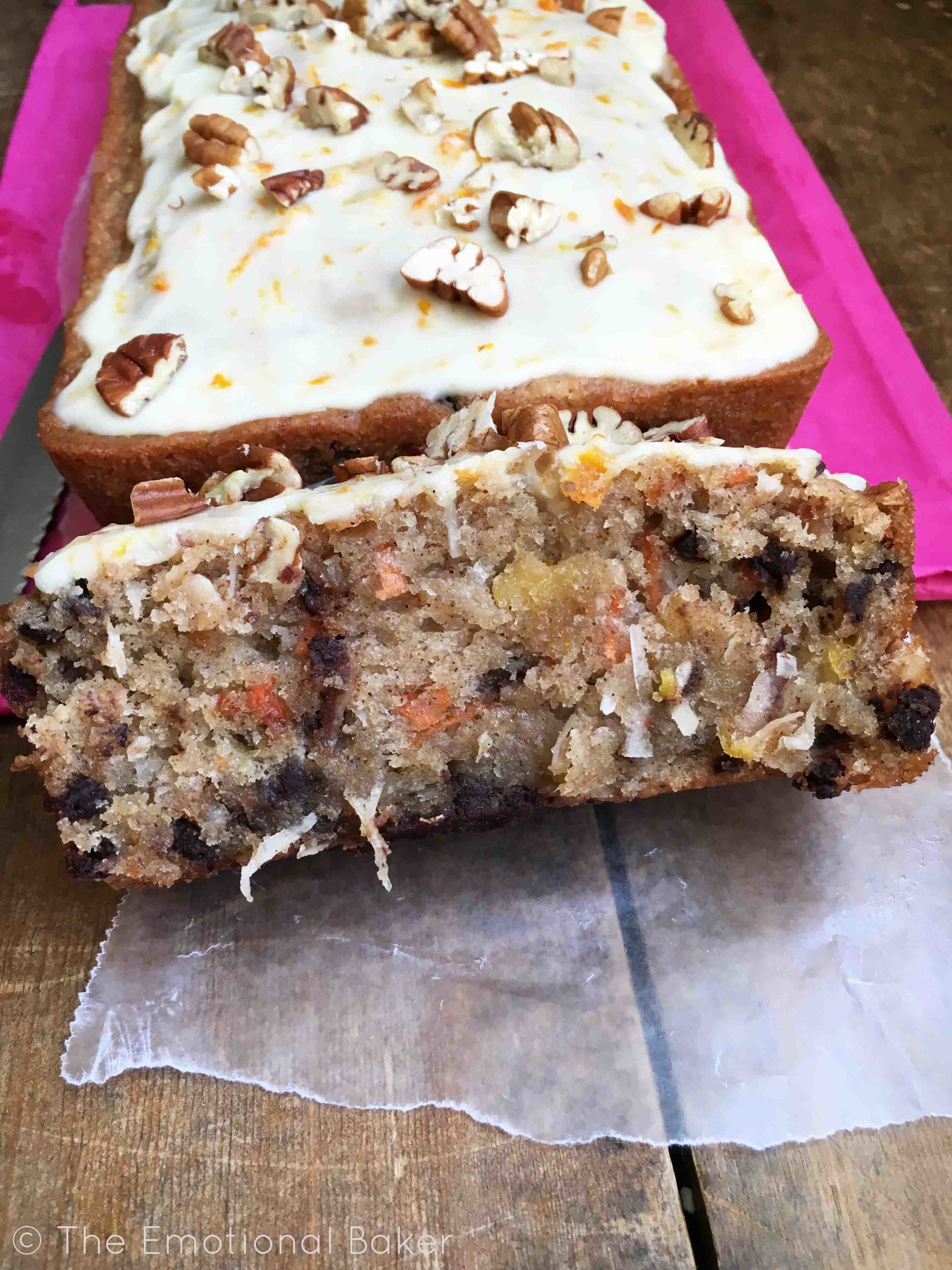 Happy Spring!
Carrot Loaf with Orange Pecan Glaze
Ingredients
Loaf:

2.5 cups all purpose flour
1.5 cups sugar
2 tsp baking powder
1/2 tsp baking soda
1/2 tsp salt
5 oz vanilla soy yogurt
1.33 cups cashew milk
3/4 cup canola oil
2 tsp vanilla extract
1 cup shredded carrot
1 cup shredded coconut, unsweetened
1 8 oz can crushed pineapple, with juice
1 cup mini chocolate chips

Glaze:

Zest of one orange
1 cup powdered sugar
1.5 tbsp boiling water
1/4 cup chopped pecans
Instructions
Loaf:

Preheat oven to 350 degrees. Grease two 9 x 5 loaf pans.
In a medium bowl, combine, flour, sugar, baking powder, baking soda and salt.
In a large bowl, combine yogurt, milk, oil and extract. Fold dry into wet and mix until most lumps are eliminated. Fold in carrot, coconut, pineapple and mini chocolate chips. Divide batter evenly among pans.
Bake for 50-60 minutes, or until a toothpick inserted in the center comes out clean. Allow to cool in pan for about 30 minutes. Then carefully remove from pan, transfer to a wire rack and allow to cool completely.

Glaze:

Place zest and powdered sugar in small bowl. Whisk in boiling water until smooth. Spread over loaf and sprinkle with chopped pecans.
http://theemotionalbaker.com/2016/03/21/carrot-loaf-with-orange-pecan-glaze/

More Carrot Treats: