Your new favorite breakfast – oats coated in cashew butter and packed with your favorite nuts and dried fruit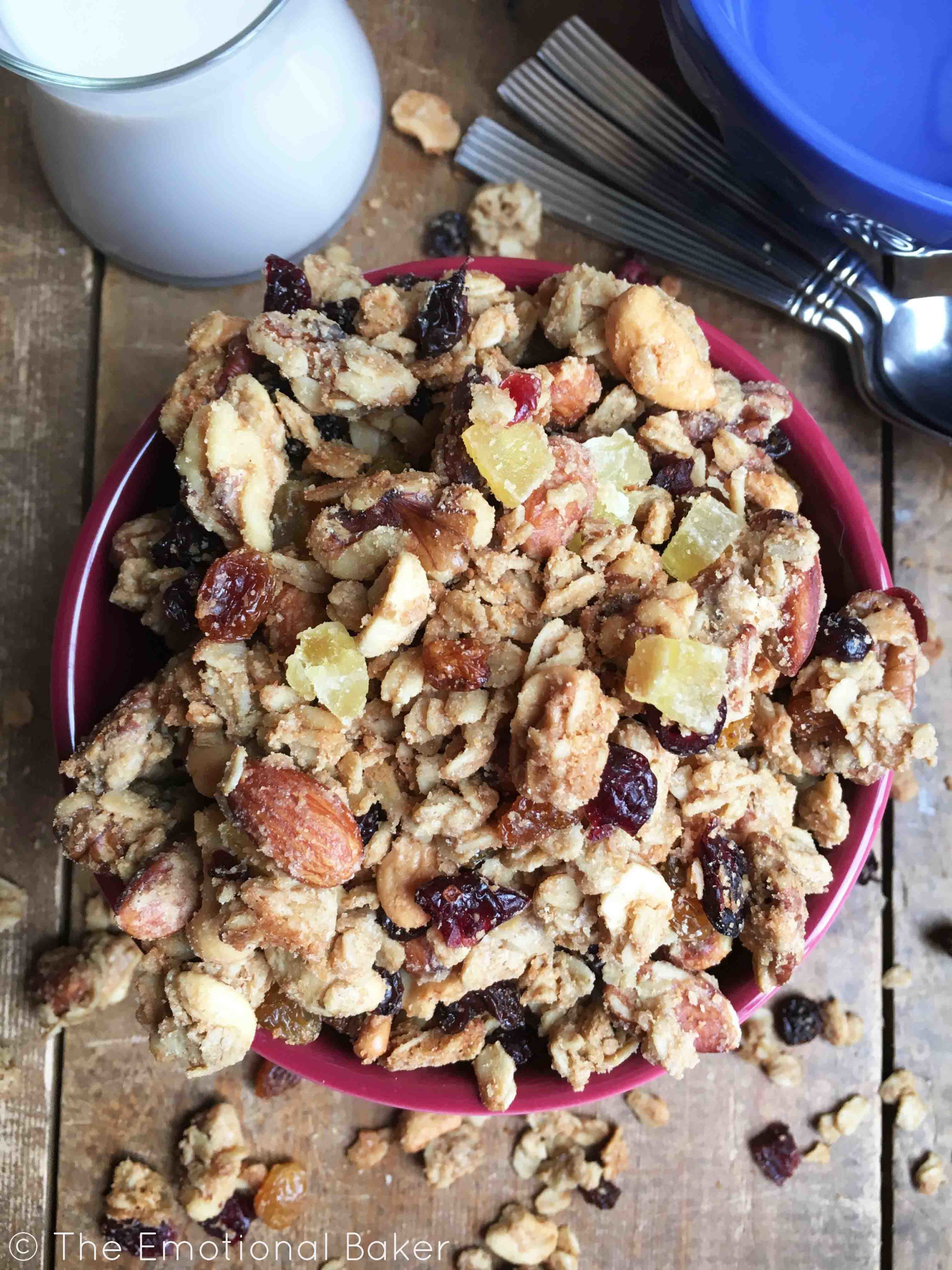 Steel cut oats, rolled oats, overnight oats, toast, muffins. All breakfasts I love. But none can stand in the way of my favorite.
& that's granola.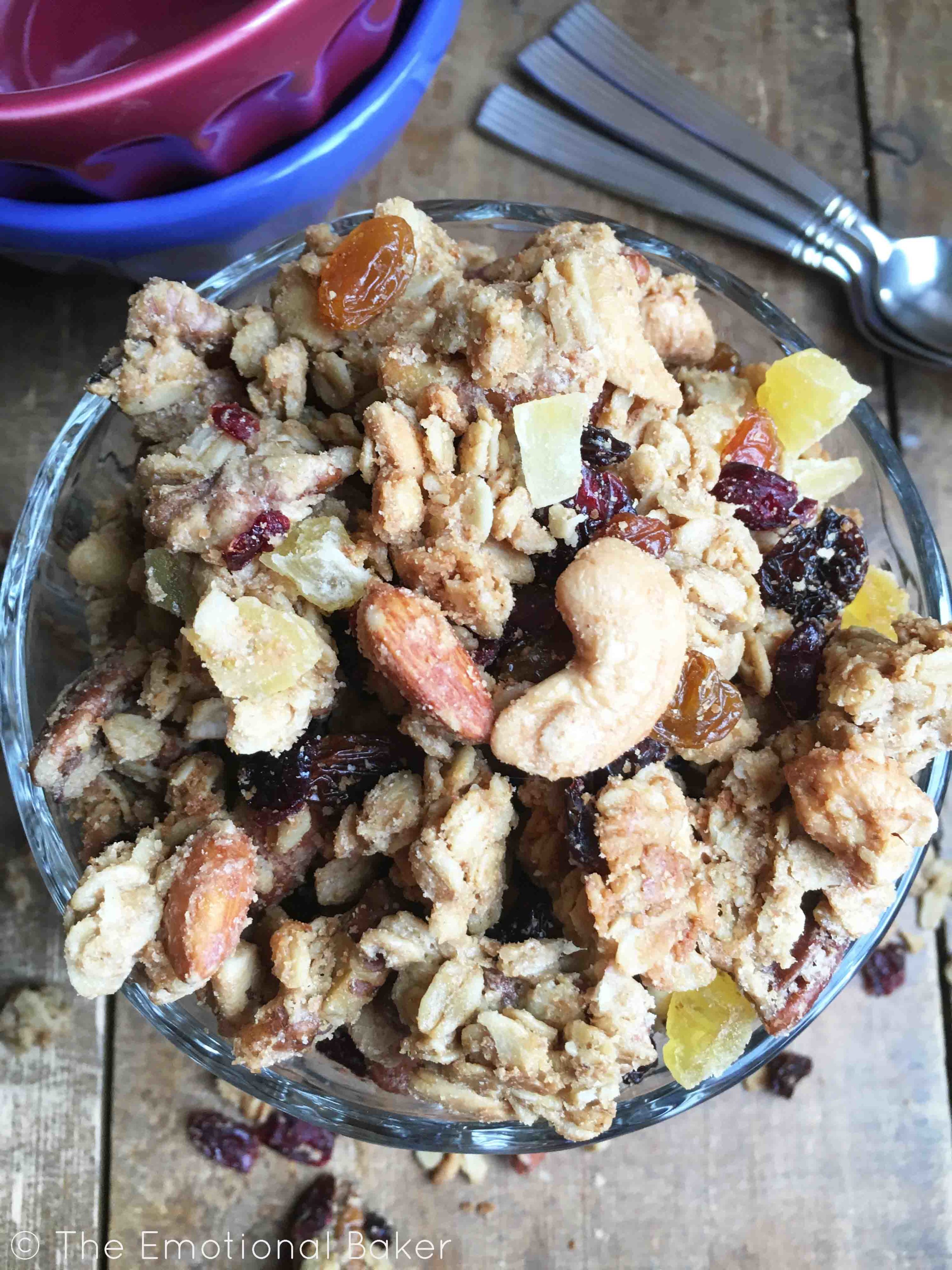 I find myself daydreaming about breakfast all day. When it finally comes, I try to savor every bite.
I love mine packed with a variety of dried fruit and nuts. My absolute favorite mix-ins are diced dried pineapple and pecan halves. I make sure my portion is abundant in these and always save one pecan for the last bite!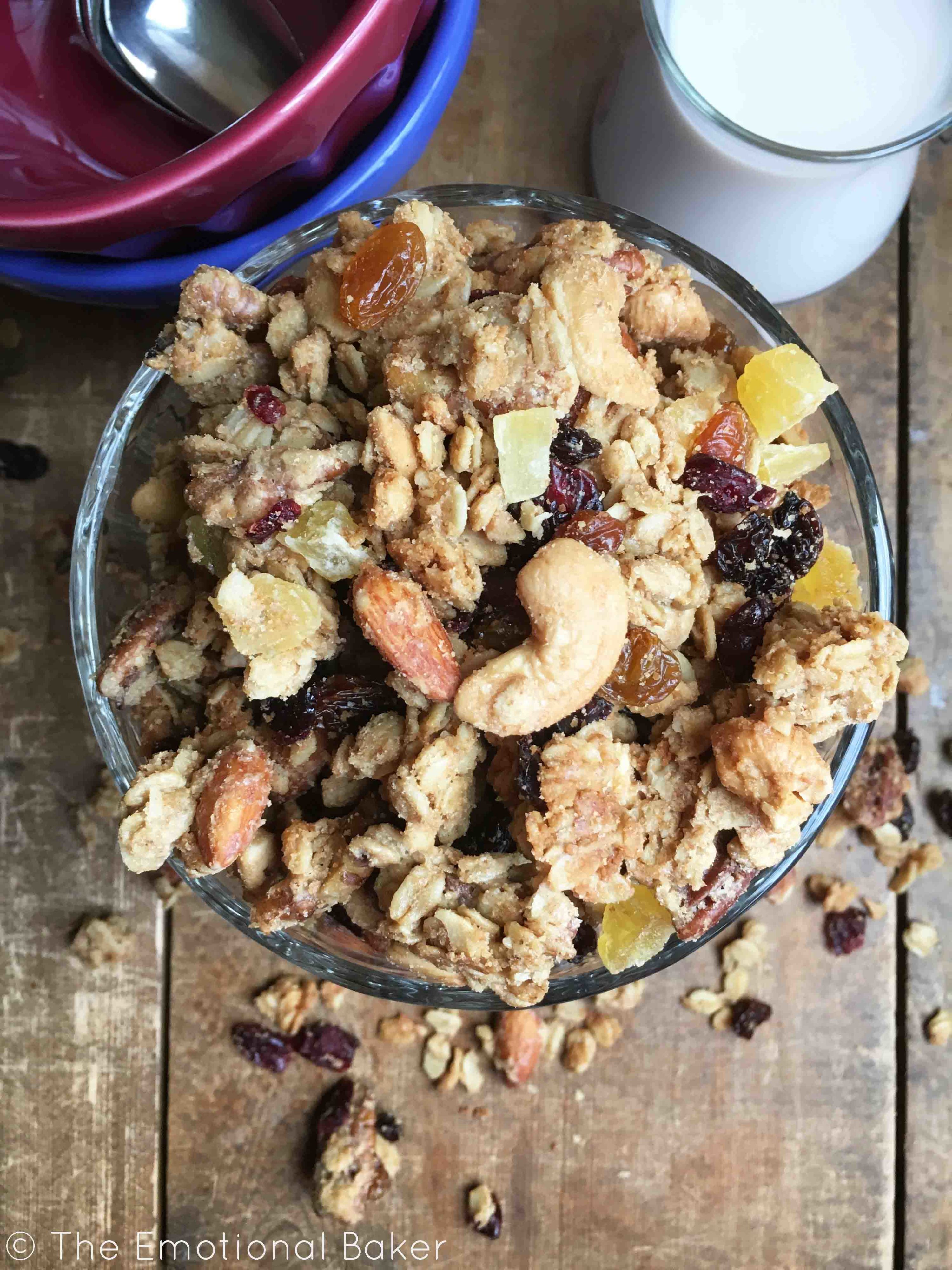 When it comes to flavors, I love experimenting. I've had lots of successes and a few failures – like coffee granola 🙁 & the ideas keep coming. I really want to make a cookie butter one, or one with legit chocolate pieces, but I'm afraid that might just be a little too dangerous!
Before I broke up with peanut butter (he dumped me!,) I loved making PB granola – it was just beyond delicious. The texture it gave the oats was phenomenal. Alas, I decided to try a batch with cashew butter and it's definitely one of my faves these days! I also added cashew halves (as if three nuts weren't enough ?!? ) This granola is so velvety and delicious. I'm pretty sure it will be one of your favorites, too 😉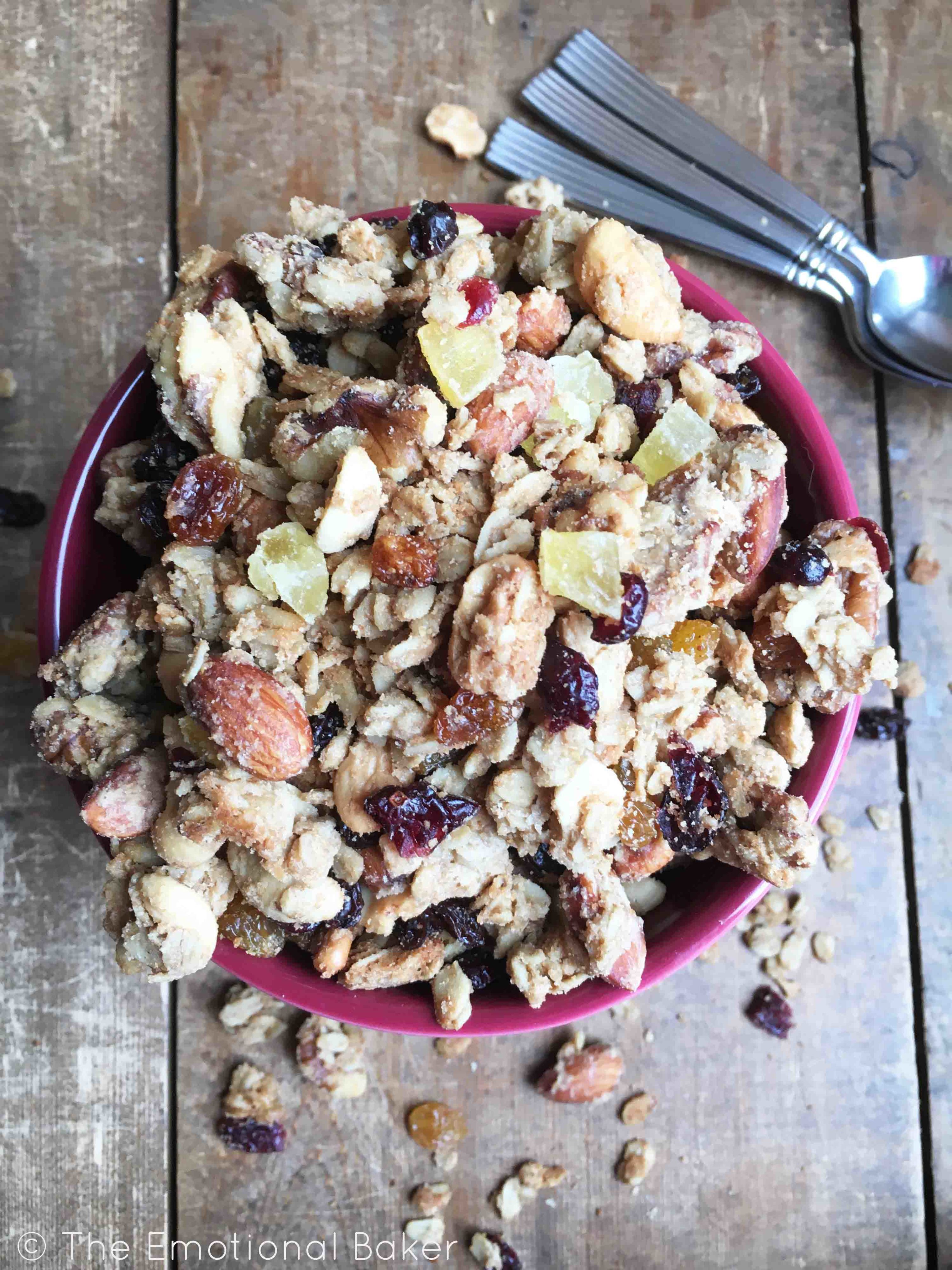 What's your favorite breakfast?
Ingredients
1/2 cup canola oil
1/2 cup maple syrup
1/2 cup cashew butter
1 tsp vanilla extract
3 cups old fashioned oats
1/3 cup whole wheat flour
1/2 cup almonds
1/2 cup pecans
1/2 cup walnuts
1/2 cup cashews
1/2 cup raisins
1/2 cup golden raisins
1/2 cup cranberries
1/2 cup dried pineapple, diced
Instructions
Preheat oven to 300 degrees. Lightly grease a baking sheet with canola oil.
In a medium bowl, combine oil, maple syrup, cashew butter and vanilla extract. Set aside.
In a large bowl, combine oats, whole wheat flour and nuts. Pour liquids into dry and mix until oats are coated. Spread onto prepared baking sheet.
Bake 30 minutes. Then stir in dried fruit. Bake an additional 20 minutes.
Allow to cool completely and then store.
http://theemotionalbaker.com/2016/04/04/cashew-butter-granola/

More Granola: