Cashew lovers will devour these cookies made with cashew butter. loaded with cashew halves and paired with jumbo chocolate chunks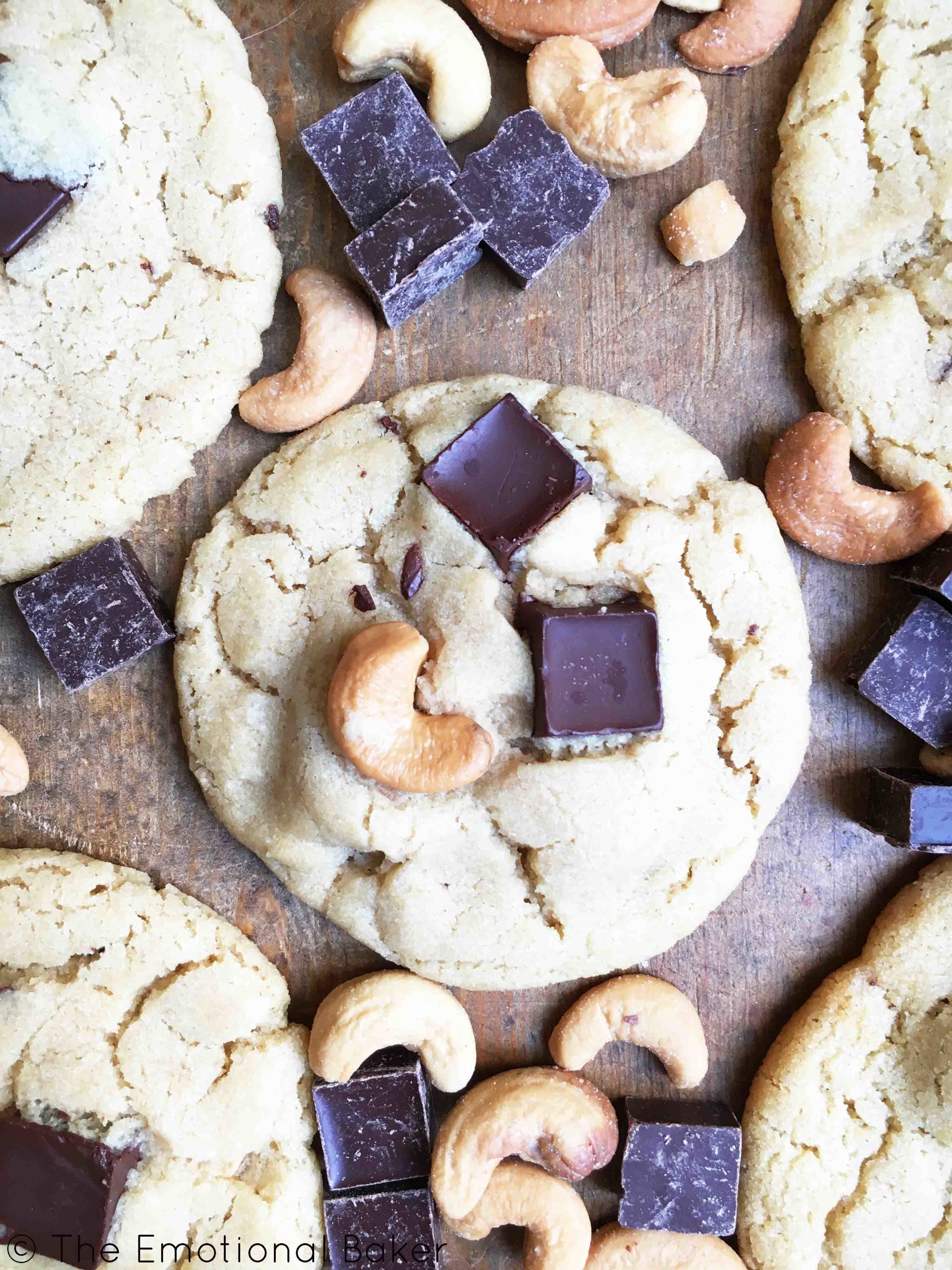 Being a passenger in a speeding, weaving vehicle in a foreign country has it perks. You find out something new about your favorite nut.
Did you know the outer shells of the cashew contain toxins? Harvesters of the nut must use extra caution while cleaning them to avoid blistered skin. Also, locals use the cashew fruit for wine.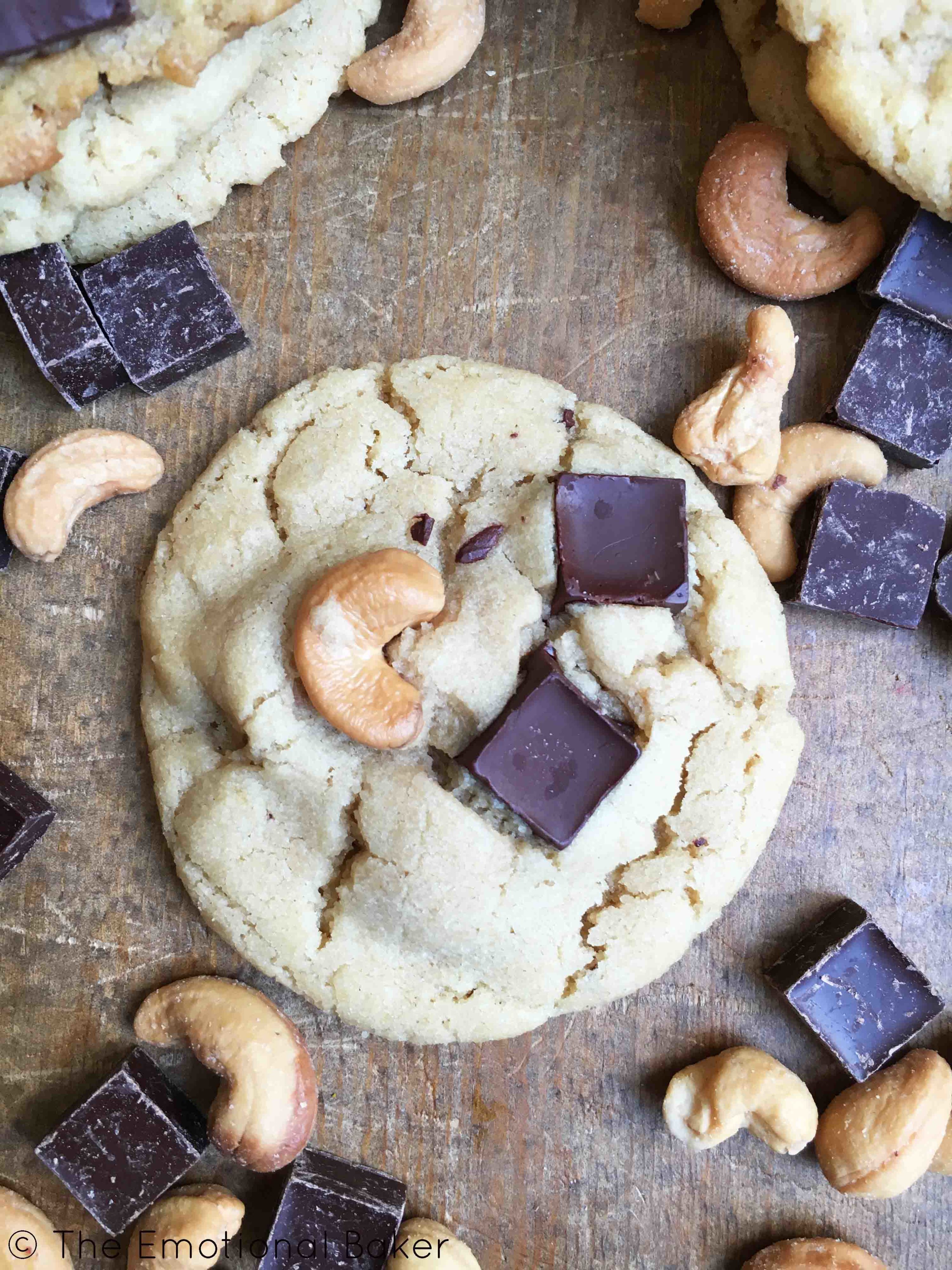 I gathered this knowledge while on vacation in Belize. & I must say – this was one of my all time favorite family trips.
Ice cream. Cave tubing. Johnny cakes. Snorkeling. Mayan Ruins. Red Fanta. What's not to love?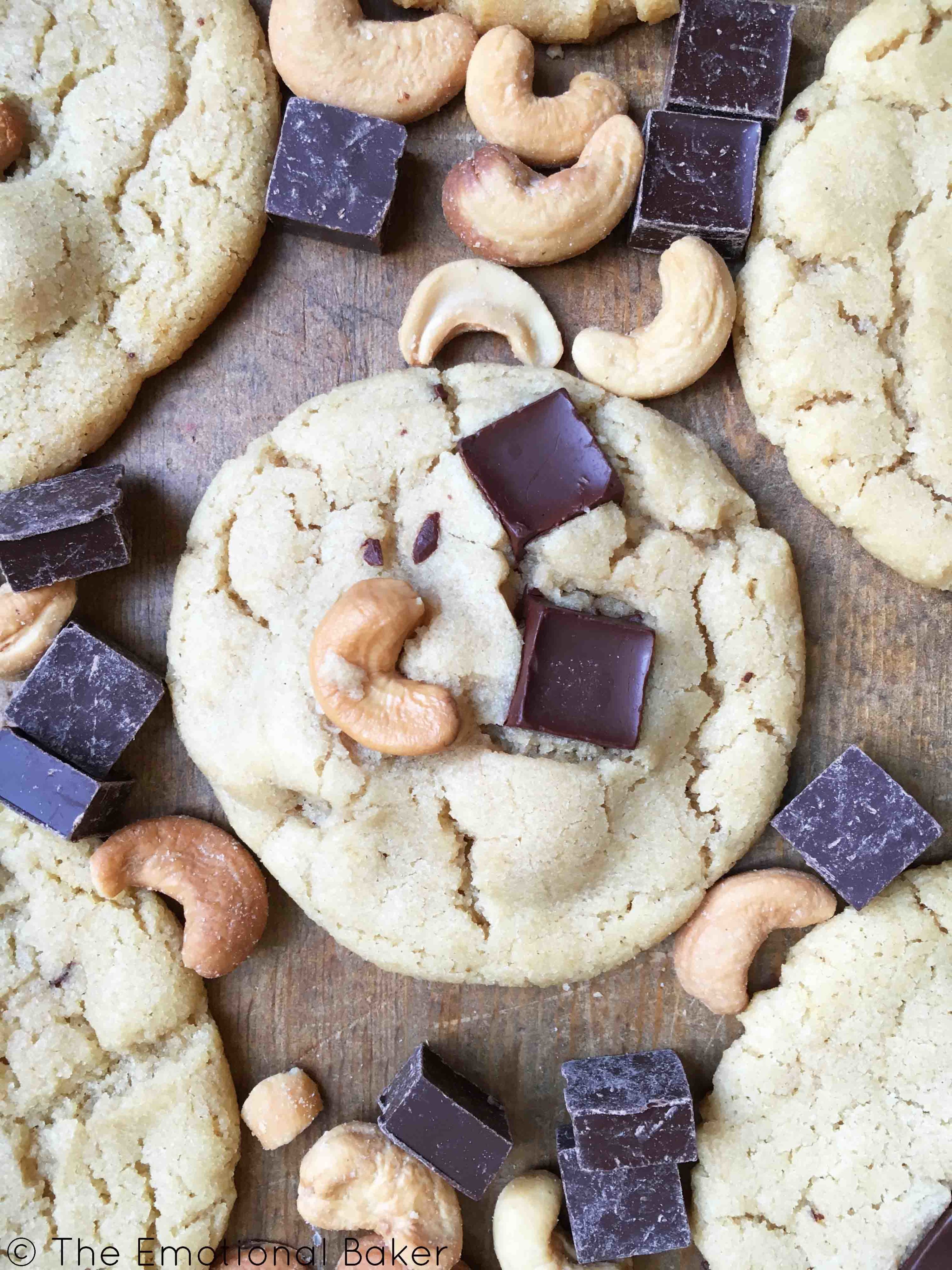 Although, I probably already loved cashews, this trip only revitalized my love for this fascinating nut. Since I basically live off cashew butter these days, it was inevitable I make a cookie. These cookies have cashew butter in the dough and cashew halves throughout. Oh – & chocolate chunks, too 😉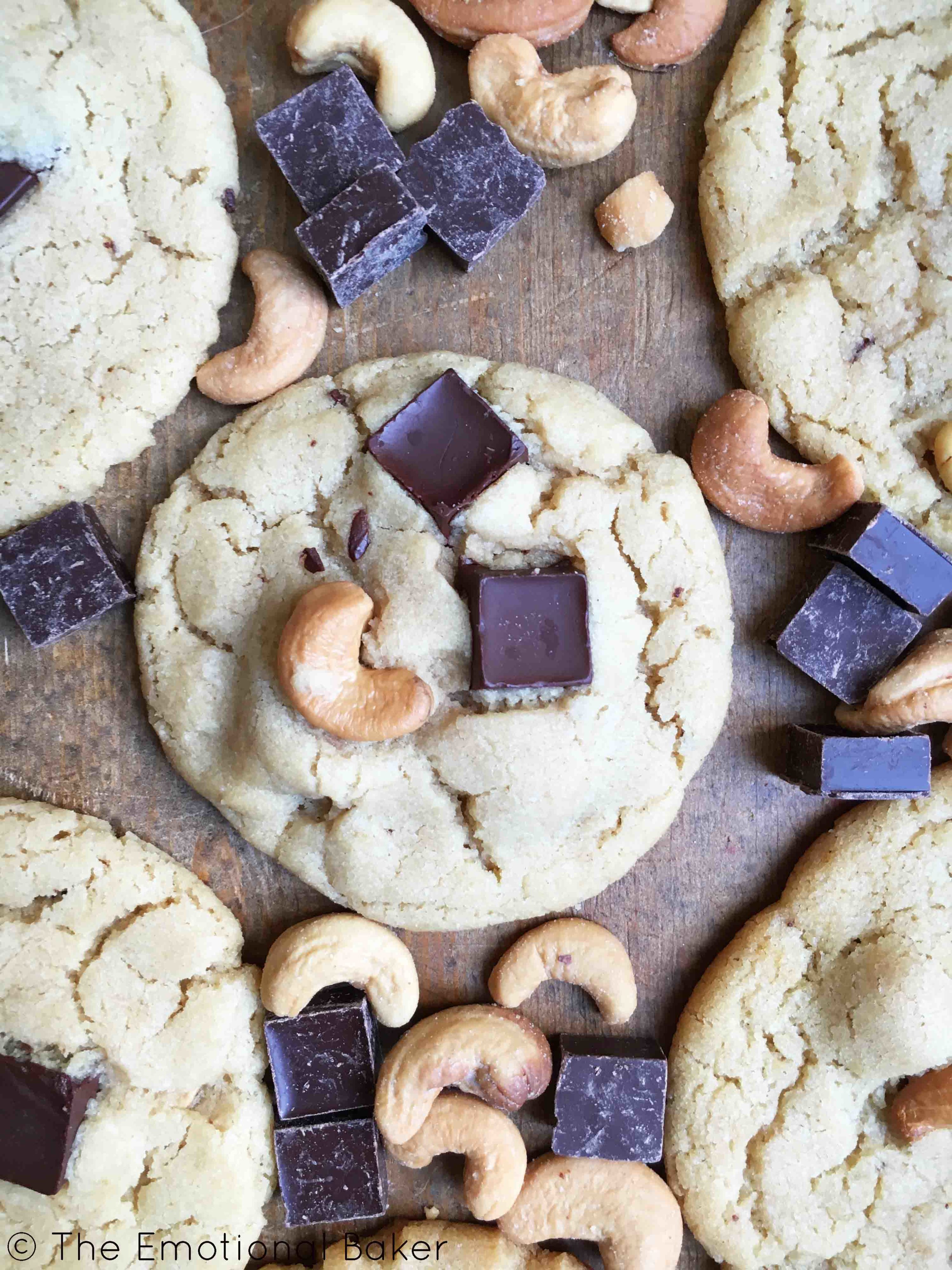 Do you have a favorite trip or fun fact you've learned?
Cashew Butter Chocolate Chunk Cookies
Ingredients
2 cups flour
1 tsp baking soda
1 tsp baking powder
1 tsp salt
1 cup sugar
1/2 cup brown sugar
1/2 cup canola oil
1 tsp vanilla
1/2 cup cashew butter
1/3 cup cashew milk
1/2 cup cashew halves, plus more for topping
chocolate chunks for topping
Instructions
Preheat oven to 350 degrees. Line baking sheets with parchment paper.
In measuring cup or medium bowl, combine flour, baking soda, baking powder and salt. Set aside.
In a large bowl, use a fork to combine sugar, brown sugar, canola oil and vanilla extract. Add cashew butter and mix to combine. Stir in cashew milk.
Add dry ingredients to liquid and mix well. Fold in cashew halves.
Divide dough into 24 equal balls. Roll into balls, flatten with palm of hand. Press extra cashew halves and chocolate chunks into cookies, if desired.
Bake for 10 minutes. Leave on baking sheet 5 minutes. Then transfer to wire racks to complete cooling.
http://theemotionalbaker.com/2016/04/11/cashew-butter-chocolate-chunk-cookies/

More Nut Butter Treats: