Chocolate cookies topped with dark chocolate, Oreo crumbs and gummy worms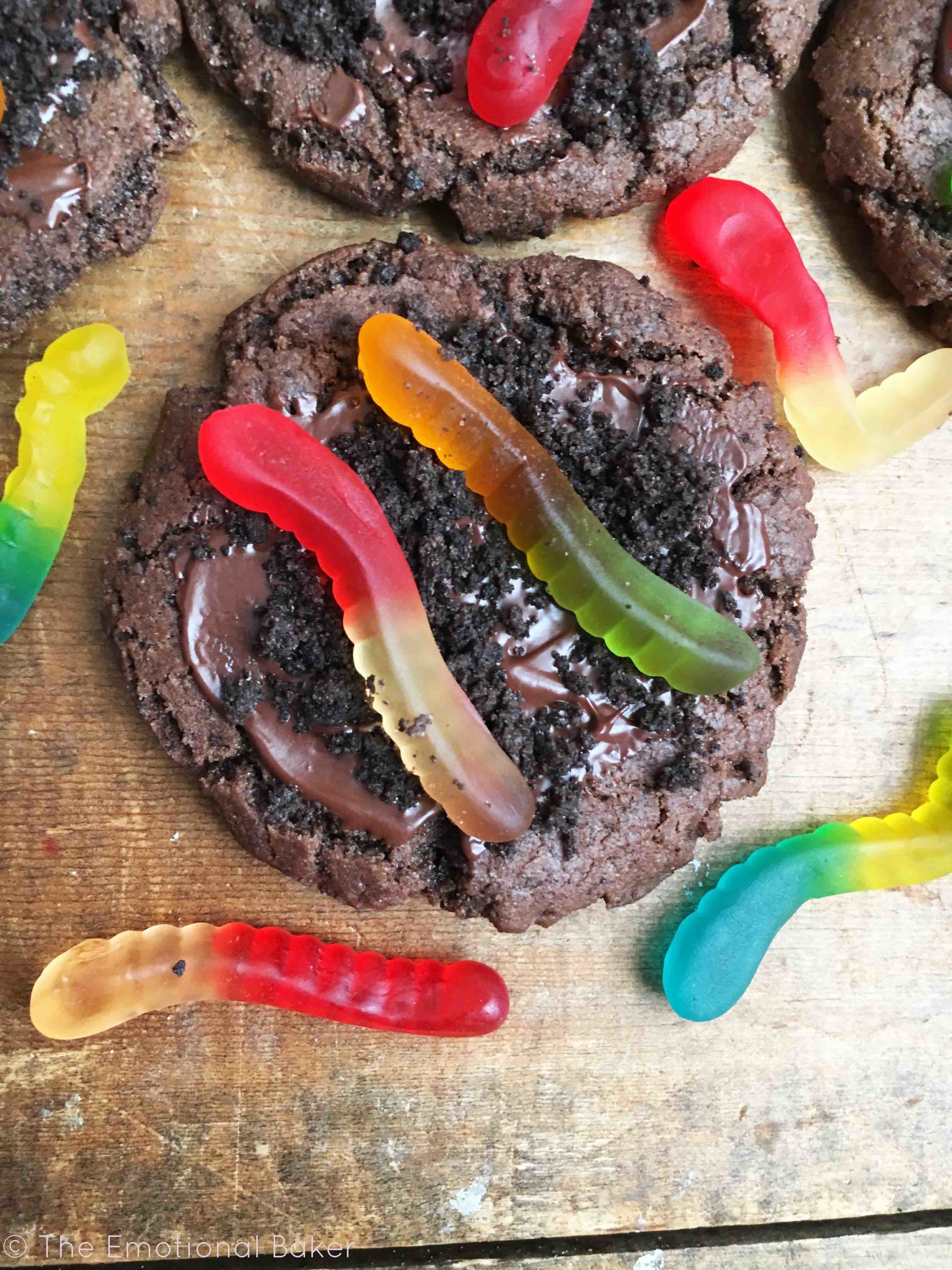 Recess. Most kids can't wait to go run and play. Swing on the monkey bars. Play tag.
But not me. Every day I couldn't wait to go see my ants. &, yes, you read that right – ants.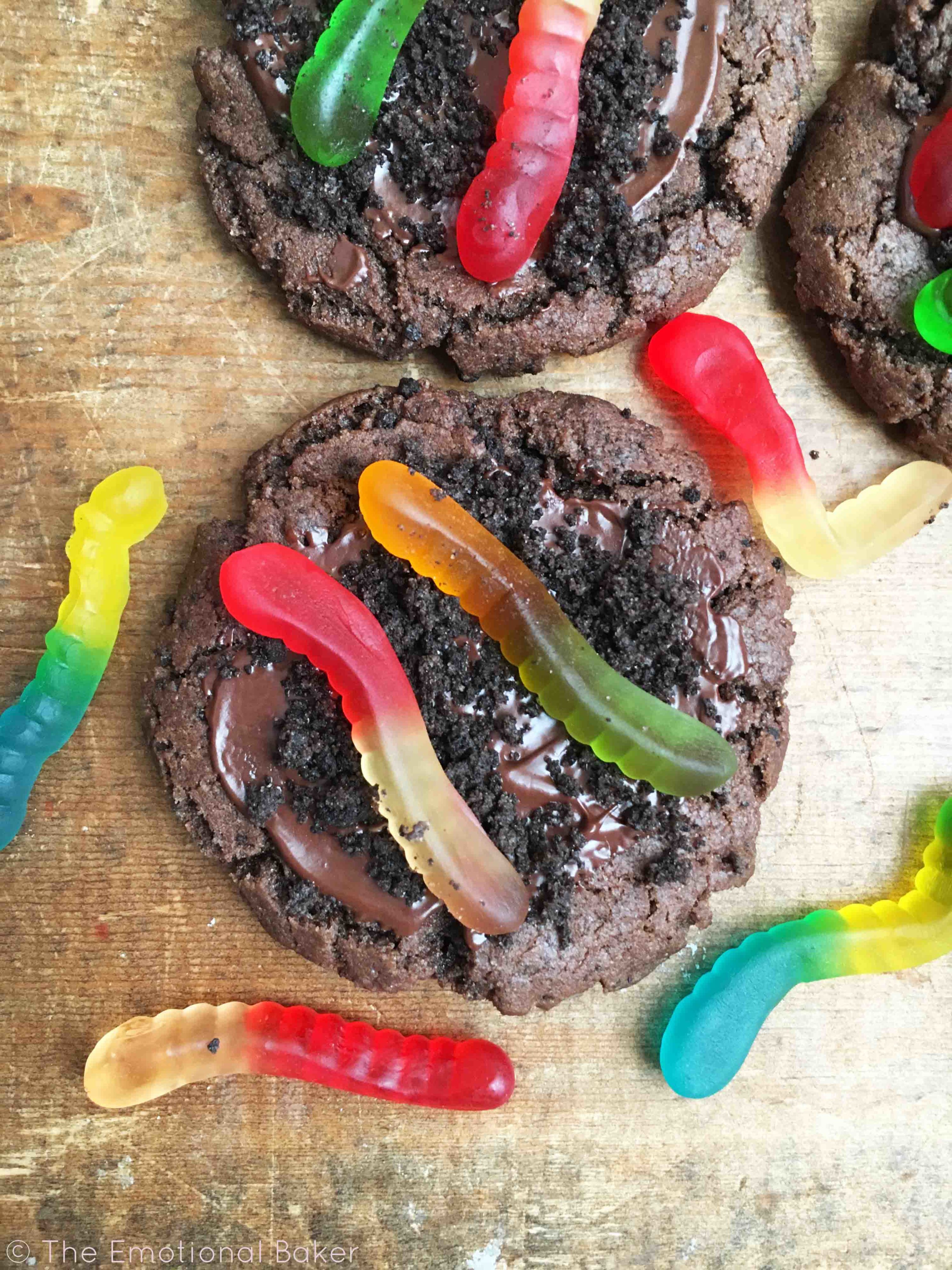 I had names for all of them ('cause I recognized them, duh 😉 ) & I loved to watch them. I would let them crawl on sticks and then study them.
Although I didn't turn in to an entomologist, I still have a love for nature and protecting our environment. So, in honor of Earth Day, I wanted to create a fun treat.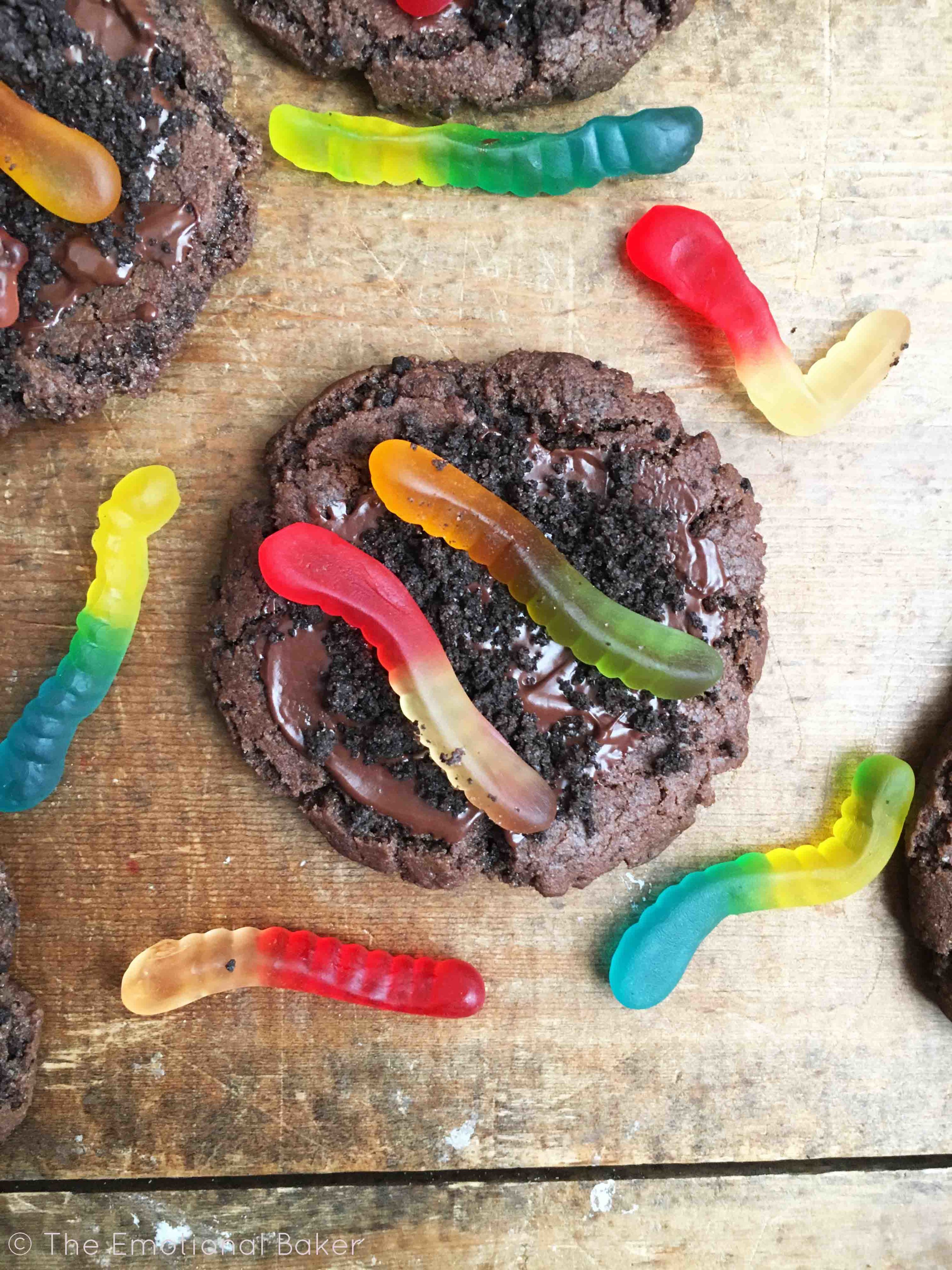 These cookies are based off another fond childhood memory, dirt cake (even though I may have only had it once.) I love gummy treats and chocolate equally, so I adored these cookies.
& below are some of my favorite easy tips for helping our environment a little bit:
– Buy in bulk.
– Use cloth napkins & dish towels.
– Recycle.
– Compost.
– Use a reusable water bottle.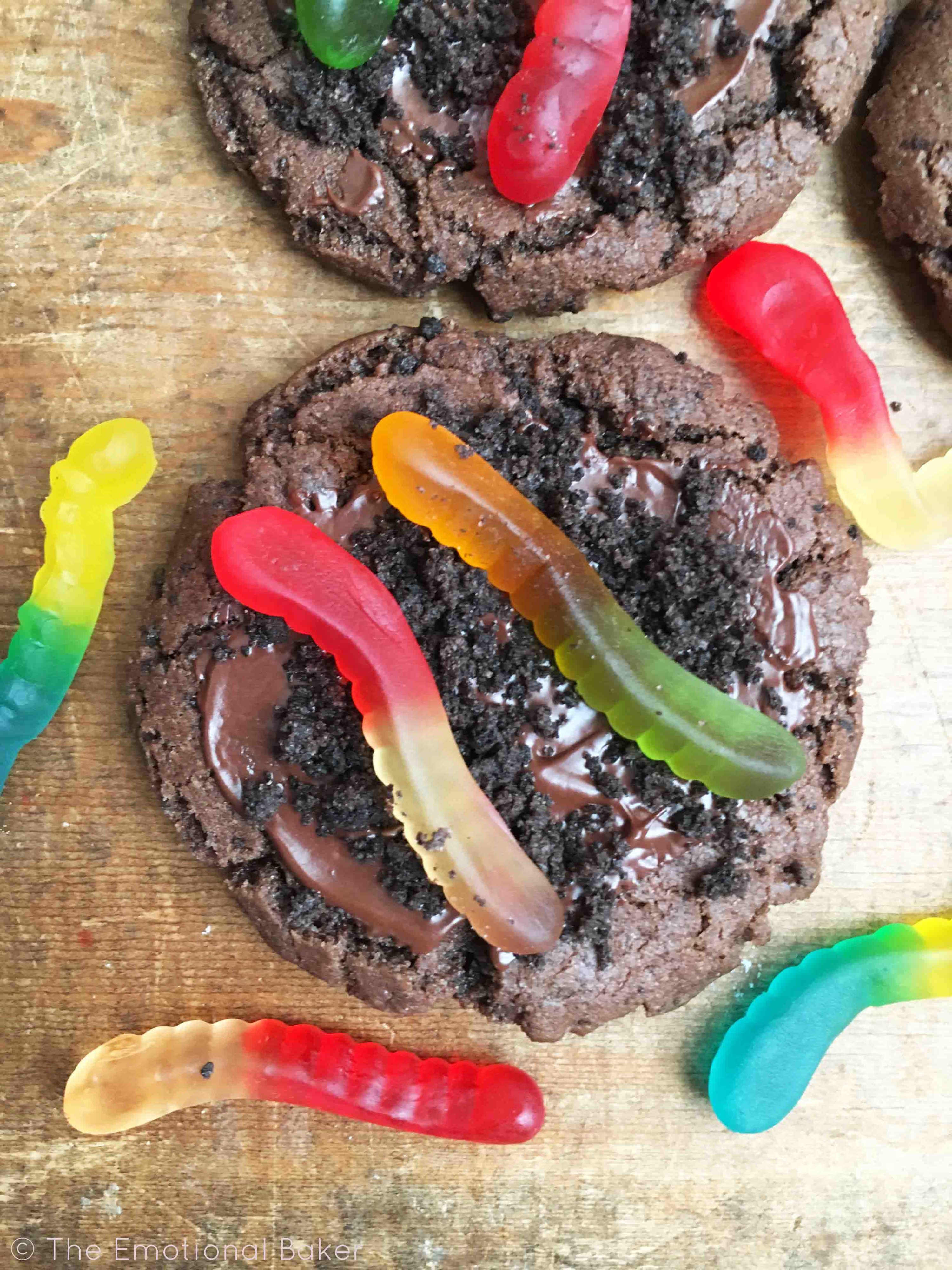 What are your favorite green tips?
Ingredients
1.5 cups all purpose flour
1/2 cup cocoa powder
1 tsp baking soda
1 tsp baking powder
1 tsp salt
1 cup sugar
1/2 cup brown sugar
1/2 cup canola oil
1 tsp vanilla extract
1/3 cup lite coconut milk, or favorite nondairy milk
1/2 cup oreo crumbs, plus more for topping
96 dark chocolate chips, for topping
48 gummy worms, for topping
Instructions
Preheat oven to 350 degrees. Line baking sheets with parchment paper.
In measuring cup or medium bowl, combine flour, baking soda, baking powder and salt. Set aside.
In a large bowl, use a fork to combine sugar, brown sugar, canola oil and vanilla extract. Stir in coconut milk.
Add dry ingredients to liquid and mix well. Fold in oreo crumbs.
Divide dough into 24 equal balls. Roll into balls, flatten with palm of hand.
Bake for 8 minutes. Immediately top with about 4 dark chocolate chips. Leave on baking sheet 5 minutes. Then use a knife to spread dark chocolate. Top with oreo crumbs and gummy worms. Then transfer to wire racks to complete cooling.
http://theemotionalbaker.com/2016/04/18/dirt-cookies/

More Cookies: