A moist lemon loaf speckled with poppyseeds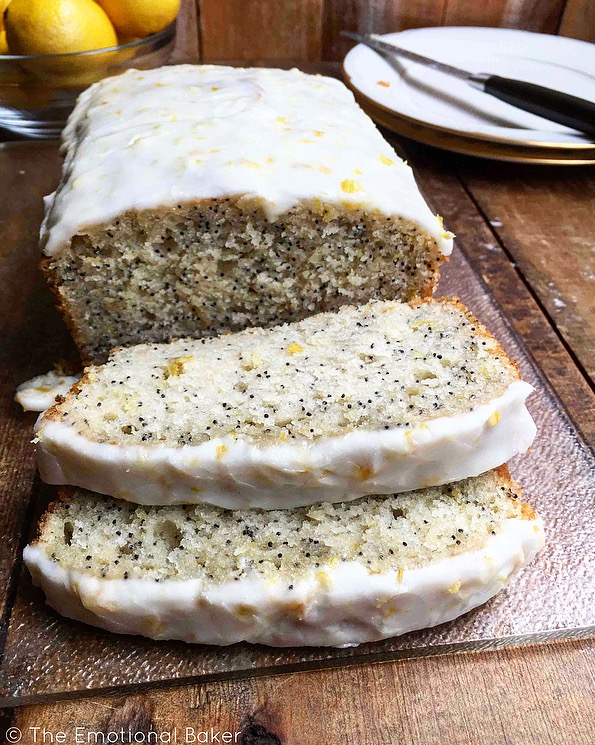 I have a complicated relationship with reading.
In fourth grade, I struggled with phonics. With my mom's help, I eventually got it.
Then in middle school, I read like crazy, but not really because I liked to. I was always trying to rack up AR points (a reading comprehension test system) and I was on the Battle of the Books team.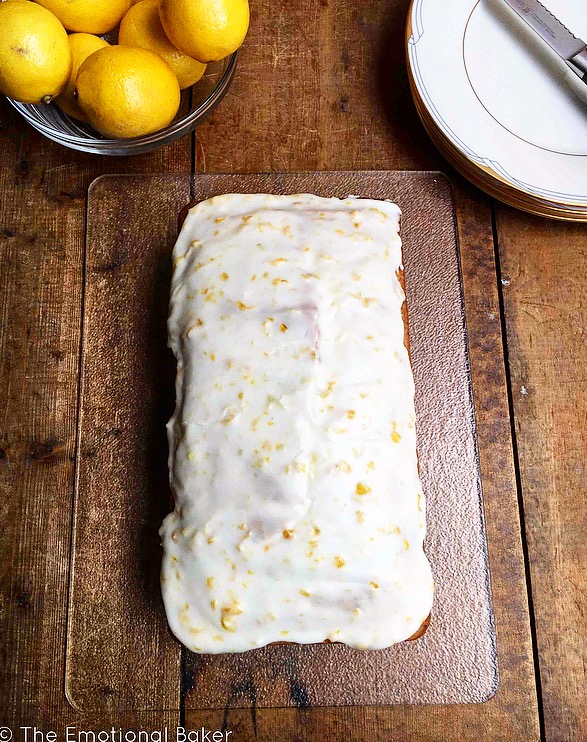 In high school and college, the trend continued. Books for assignment, not enjoyment. Yes, occasionally I fit some chick lit in, but very rarely.
Just a few months ago, I finally reignited my love for reading. I'm trying to read at least one book a month.
Do you enjoy to read? Do you have any book recommendations?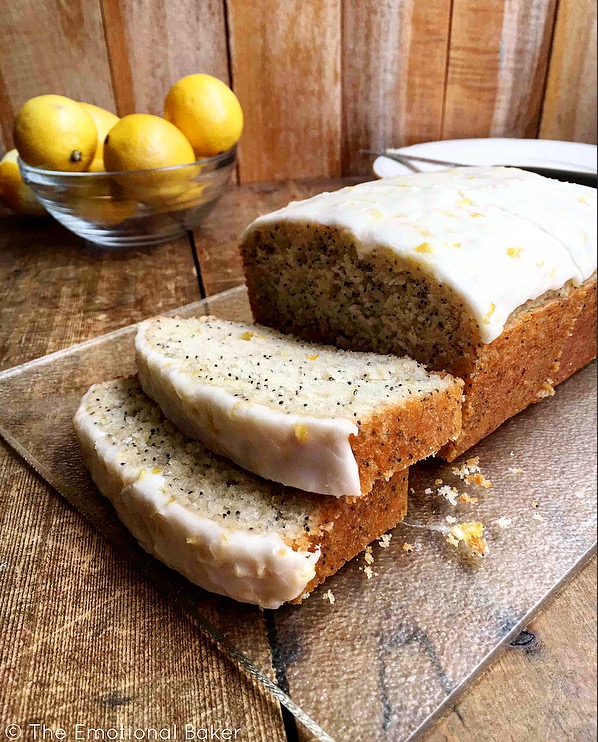 When reading a good book, it's always important to have a delicious snack. This Lemon Poppyseed is the perfect accompaniment. It is moist, delicious and perfect for spring.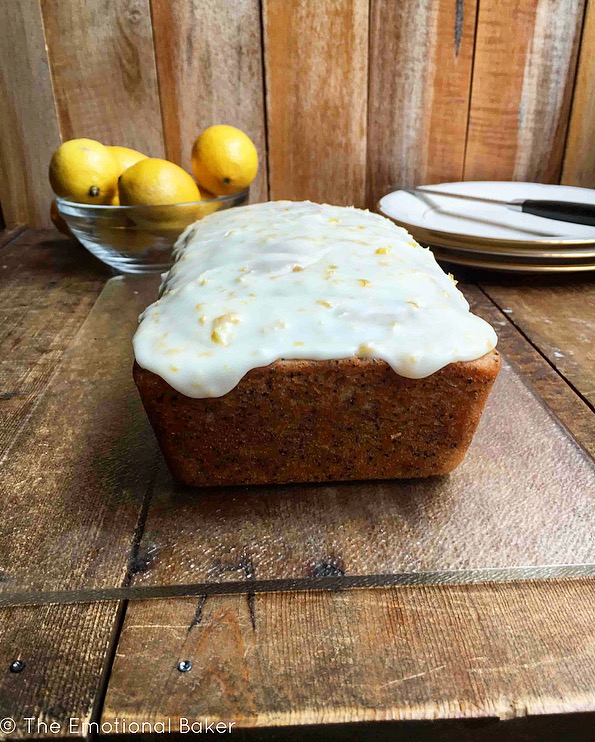 Ingredients
Loaf:

2.5 cups all purpose flour
1.5 cups sugar
2 tsp baking powder
1/2 tsp baking soda
1/2 tsp salt
5 oz vanilla soy yogurt
1 cup cashew milk
1/3 cup lemon juice
3/4 cup canola oil
2 tsp vanilla extract
2 tbsp poppy seeds
Zest of 3 lemons

Glaze:

3/4 cup powdered sugar
Zest of one lemon
1 tbsp + 1 tsp boiling water
Instructions
Loaf:

Preheat oven to 350 degrees. Grease a 9 x 5 loaf pan and muffin tin.
In a medium bowl, combine, flour, sugar, baking powder, baking soda and salt.
In a large bowl, combine yogurt, milk, lemon juice, oil and extract. Fold dry into wet and mix until most lumps are eliminated. Fold in poppy seeds and lemon zest. Divide batter into loaf pan until three quarters full. Divide rest of batter among muffin tins - makes about 6 muffins.
Bake loaf for 50-60 minutes, or until a toothpick inserted in the center comes out clean. Bake muffins 15-18 minutes. Allow to cool in pan for about 30 minutes. Then carefully remove from pan, transfer to wire rack and allow to cool completely.

Glaze:

Place zest and powdered sugar in small bowl. Whisk in boiling water until smooth. Spread over loaf.
http://theemotionalbaker.com/2016/04/25/lemon-poppyseed-loaf/