The ultimate breakfast treat – a sweet roll bursting with lemon flavor with your choice of glaze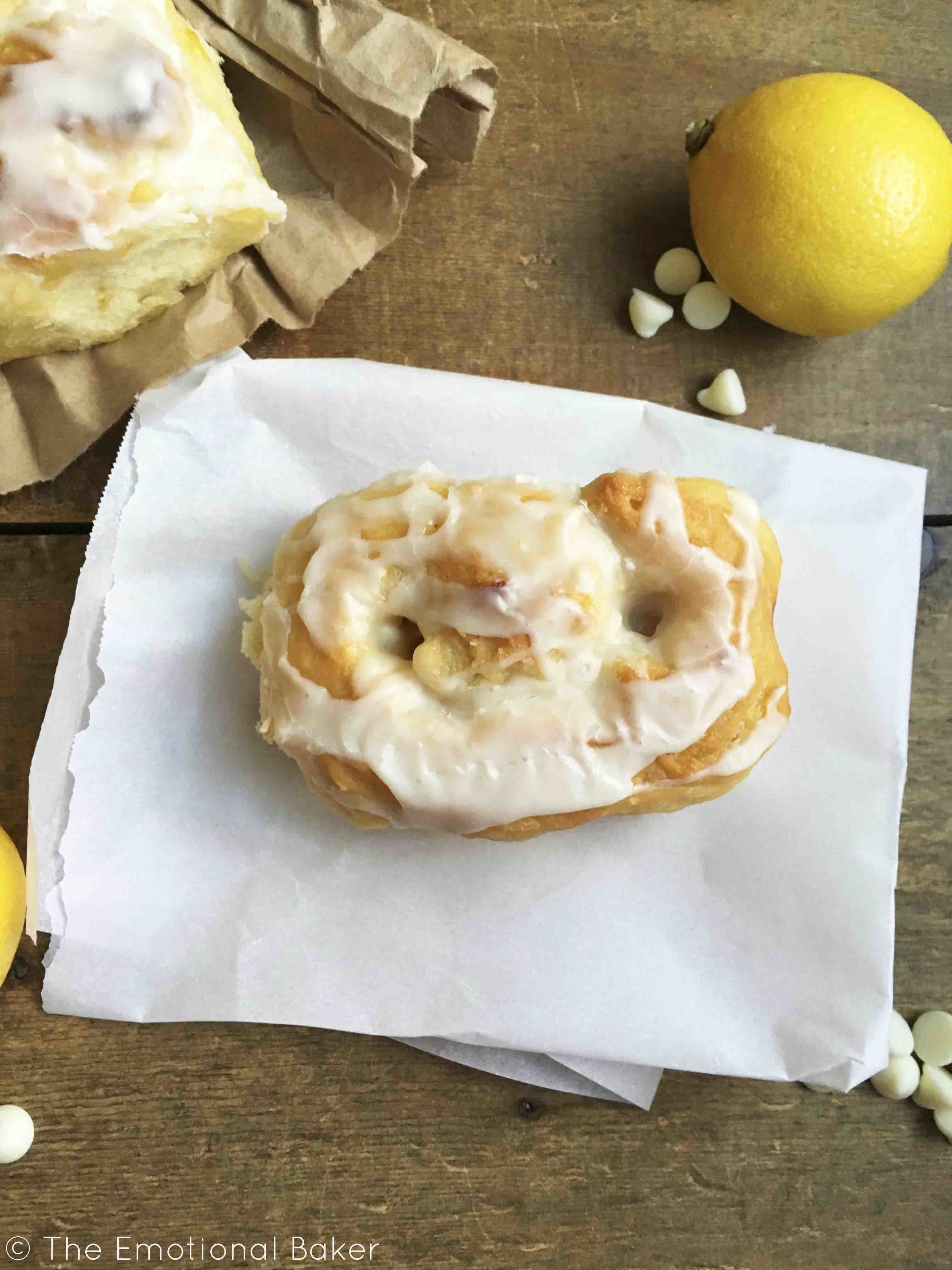 So, ya know I'm a crazy cat lady? Well, when I was younger, cats would run from me! & I just couldn't understand why! It couldn't have something to do with the fact I pulled their tails could it?
Well, turns out it did. & I owe it all to my mom for teaching me how to treat and love a cat. (it's all in the finger twinkling 😉 ) But that's not all.
My mom has taught me so much – from loving sweet treats and how to be nice to everyone you meet. She is truly the most caring person I know and goes above and beyond for everyone she meets.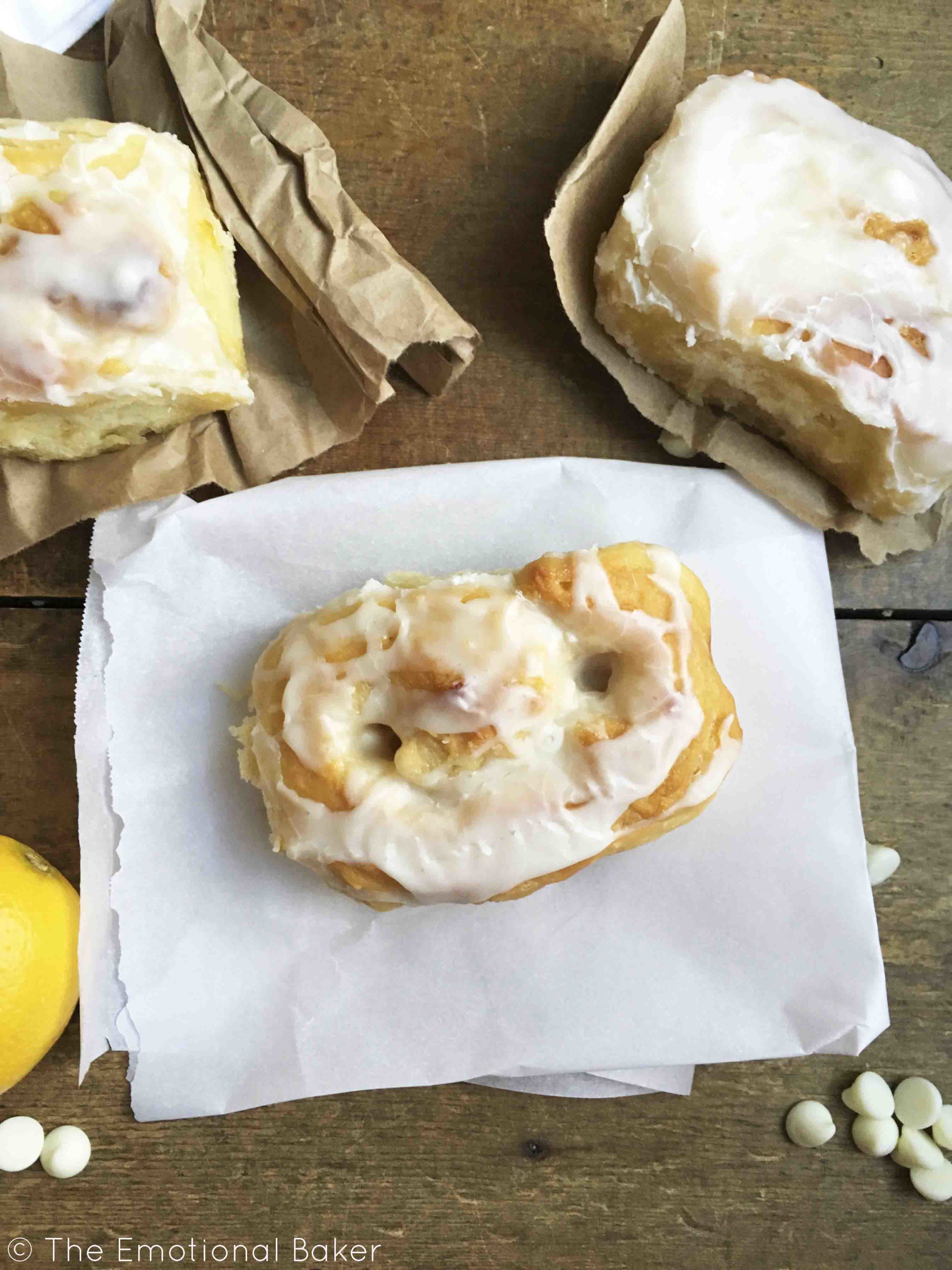 Here's a few things you should know about her: She's a pretty awesome potter, tends a killer rose garden, and knows all the best TV show and movies. (I might act like I don't like some of them, but – spoiler – I kinda do!)
I can only hope to one day be as thoughtful and considerate as her.
Happy Mother's Day, Mommy! Thanks for putting up with all my craziness. (Oh, & W, S, P, M, M, M, P, R, Z – say thanks, too 😉 )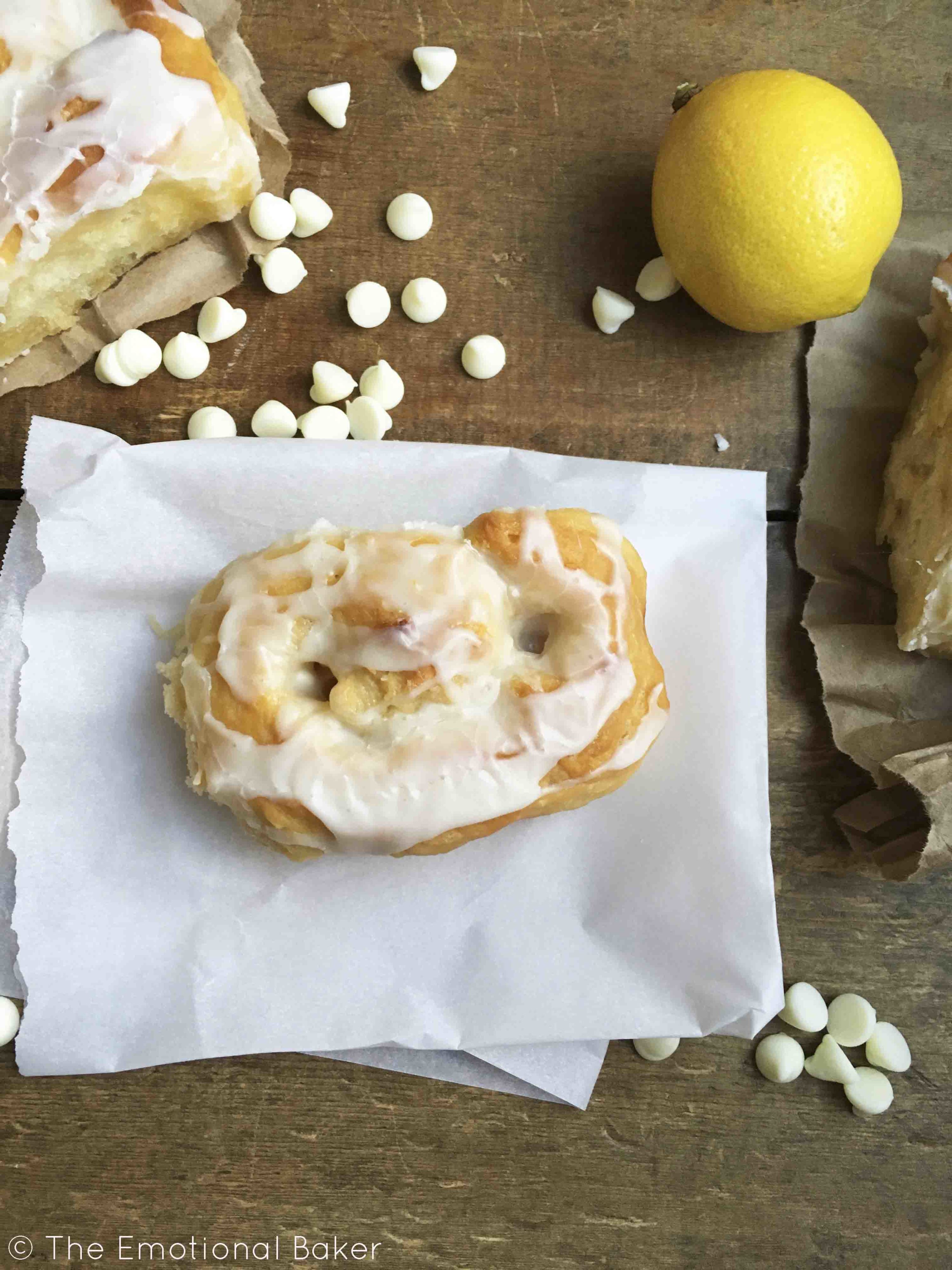 On to these rolls  –  I first made these for my mom's birthday breakfast. For years I thought I couldn't make breakfast sweet rolls. Finally, this Christmas I had success. I couldn't wait to experiment with new sweet roll flavors. These Lemon ones are the first (& I have so many other ideas.) For her birthday, I made a white chocolate glaze and for Easter I did a simple glaze just with powdered sugar and water. Both are delicious – & you can't go wrong either way.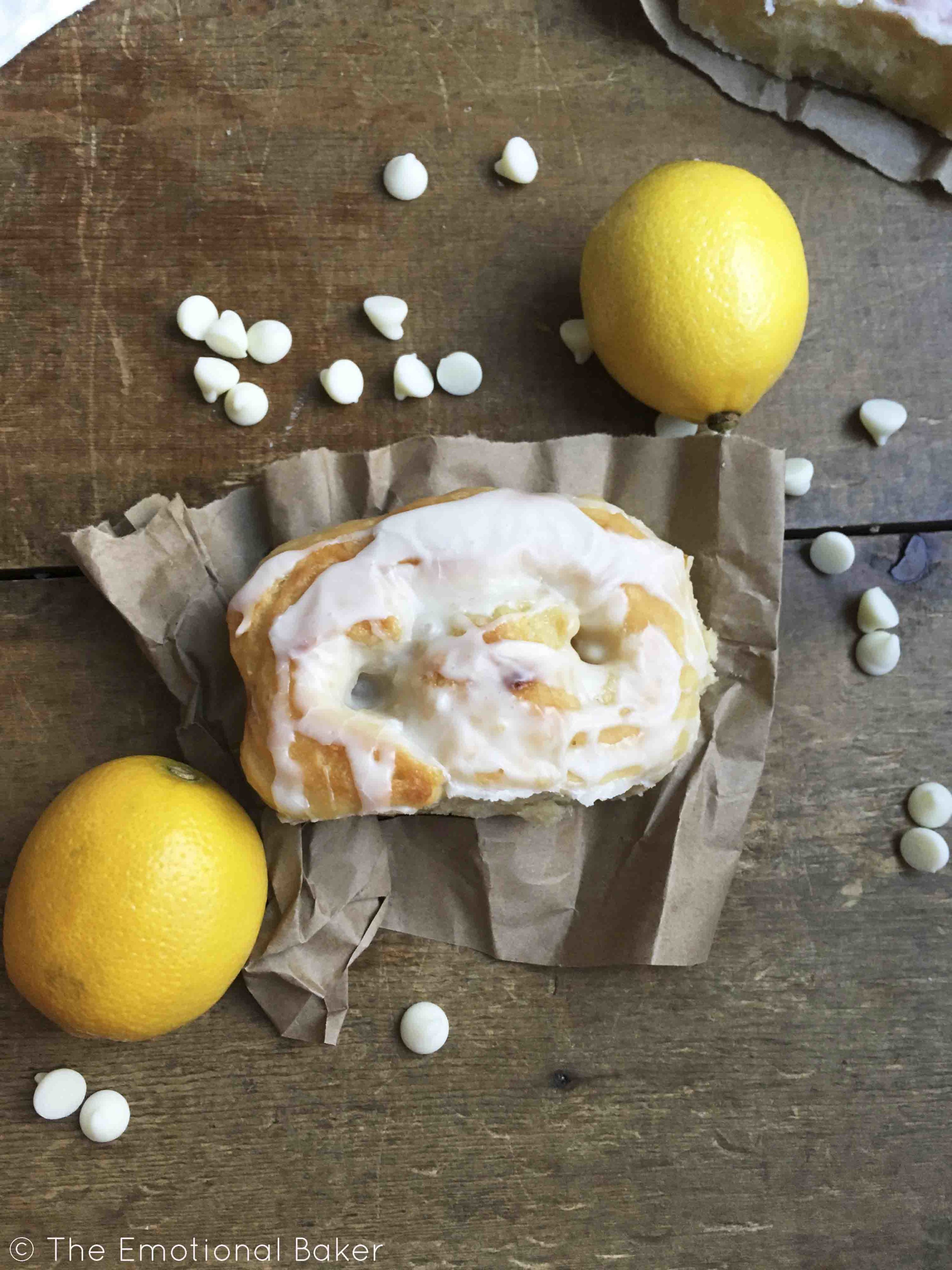 Have a great week and Mother's Day weekend!
Ingredients
Rolls:

1 tsp yeast
1/2 tsp sugar
1/4 cup warm water
3 tbsp sugar
1/4 cup cashew milk, warm
Juice and zest of one lemon
3 tbsp canola oil
1/2 tsp salt
1.5 cups all purpose flour, more as needed

Filling:

1/4 cup sugar
1 tbsp all purpose flour
Zest of one lemon
2 tbsp margarine

Glaze:

1/4 cup powdered sugar
1/2 tbsp boiling water
- or -

White Chocolate Glaze:

1/4 cup white chocolate chips
1 tbsp cashew milk
1/4 cup powdered sugar
Instructions
Rolls:

Dissolve yeast with 1/2 tsp sugar and water. Let sit a few minutes.
Add 3 tbsp sugar, milk, lemon juice, lemon zest, oil, salt and one cup of flour. Stir for one minute.
Then add 1/2 cup of flour. Stir until a soft dough forms. Add a little extra flour as needed to reach desired consistency.
Knead for five minutes.
Then place dough in greased bowl and allow to rise one hour.

Filling:

Combine sugar, flour and lemon zest in small bowl.

Assembly:

After dough has risen, roll into rectangle, about 9 x 12.
Sprinkle with sugar mixture and dot with margarine. Roll rectangle up and slice into 6 equal slices.
If making in the morning, place in greased pan, cover with plastic wrap and refrigerate.
If making right away, allow to rise 45 minutes.
Preheat oven to 375 degrees. Bake rolls 20 minutes, or until golden brown.

Glaze:

Combine powdered sugar and boiling water. Stir until smooth. Add more powdered sugar/water as needed, until desired consistency is reached. Drizzle over hot rolls.

White Chocolate Glaze:

Melt white chocolate chips and cashew milk in microwave at 50 percent power in 30 second increments, stirring in between. Continue to heat until melted. Add powdered sugar and stir until combined. Drizzle over hot rolls.
Note: Can also be frozen. Assemble rolls and immediately freeze. Then night before baking, place rolls in refrigerator. In morning, bake as normal. Rolls may need a few extra minutes to become golden brown.
http://theemotionalbaker.com/2016/05/02/lemon-sweet-rolls-with-white-chocolate-glaze/