A sinful combination – Oreos stuffed with cookie dough and dipped in dark chocolate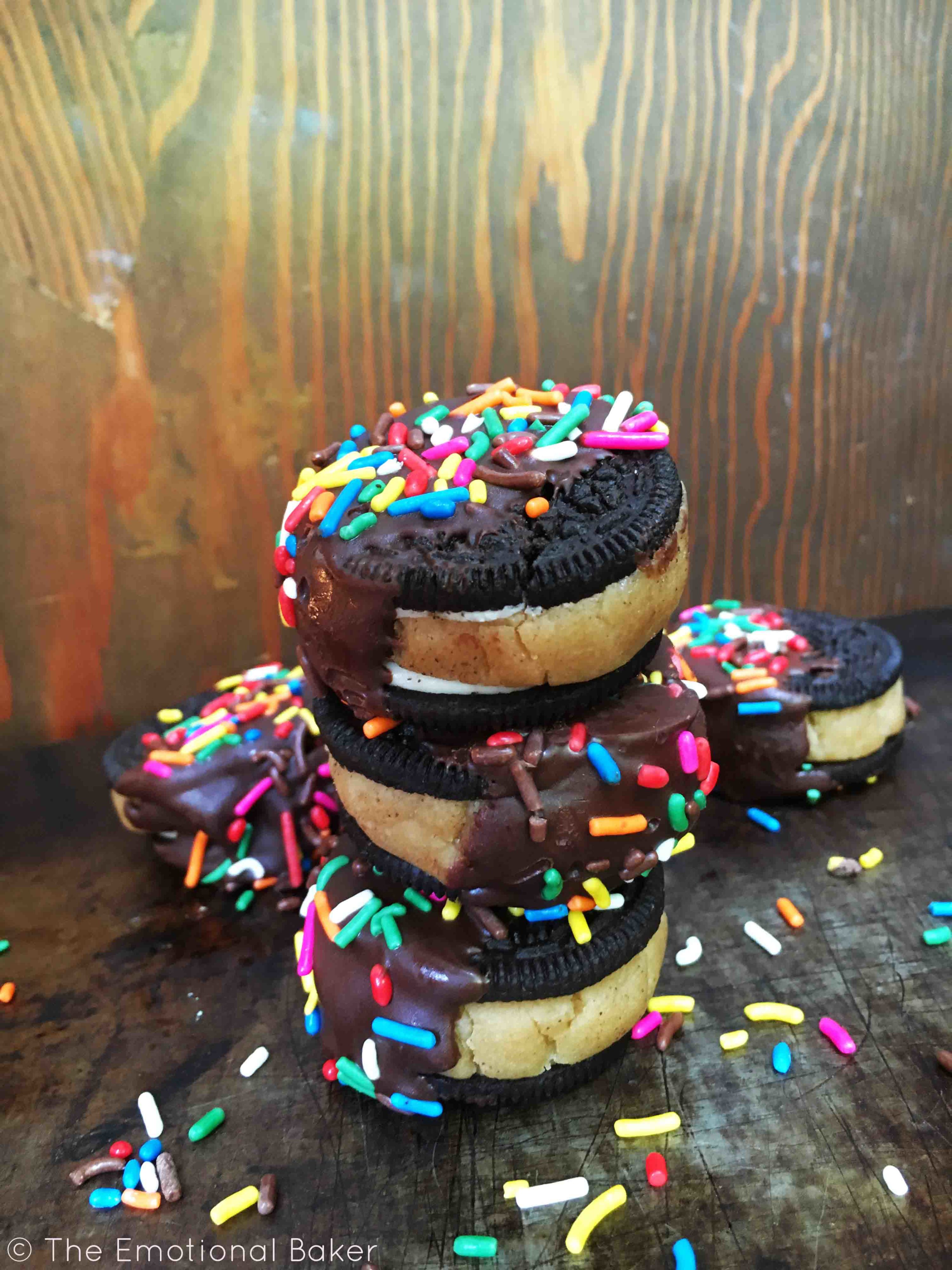 This post is a product of procrastination – as was the last one, and the one before that.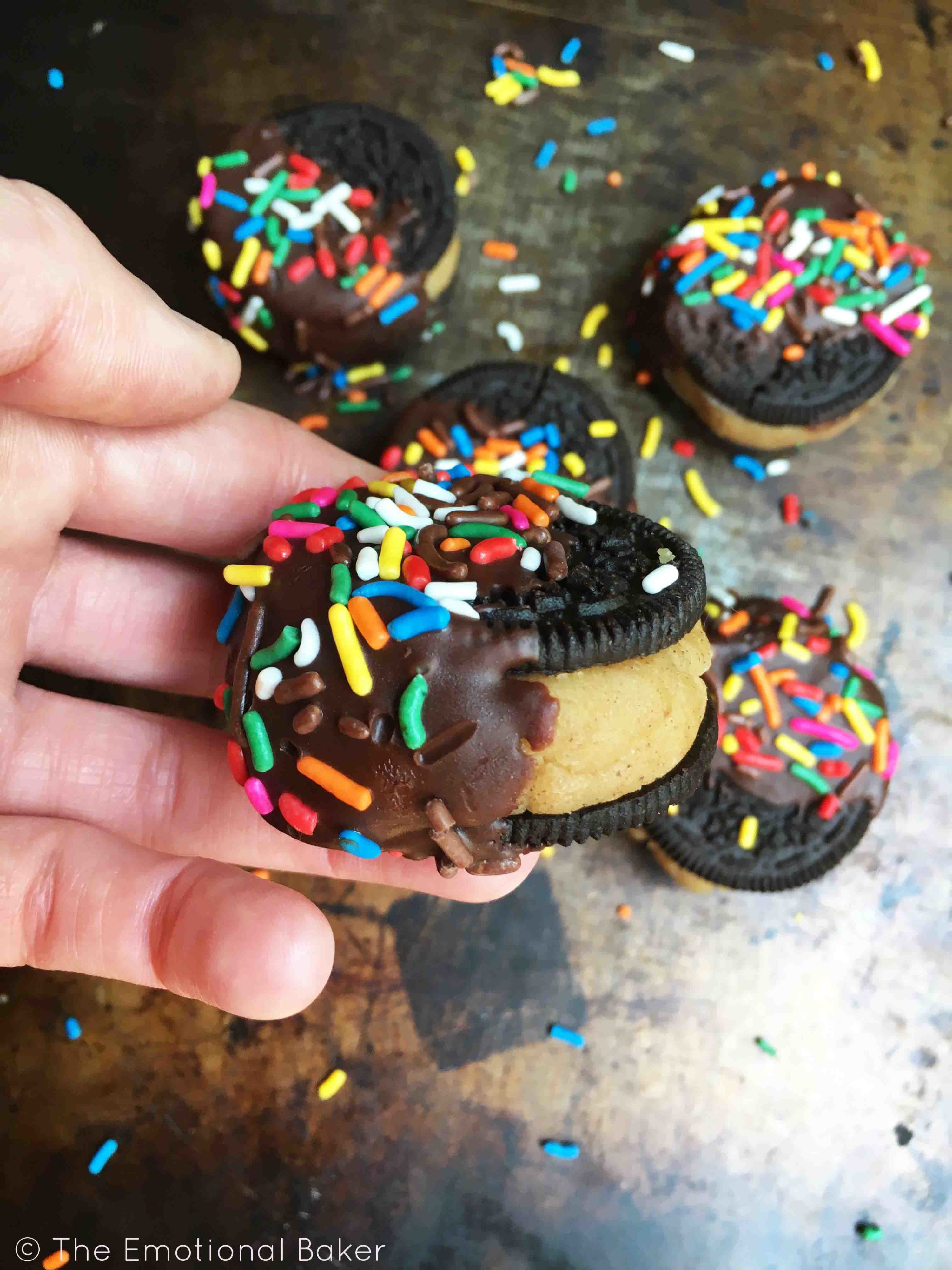 Back in middle school, I never procrastinated. I always made sure my homework was done on Friday so I could enjoy the weekend. I was even able to go to the movies the night before a final exam (Yes, I had exams in middle school ?!?!)
Since then, it's been going downhill. I always work a little in advance, so I'm not a full on procrastinator (I've never pulled an all nighter,) but I do wait until the last minute to put it all together. The production of this post spanned a week's time, but I saved the post writing portion and assembly for the final hours before bed.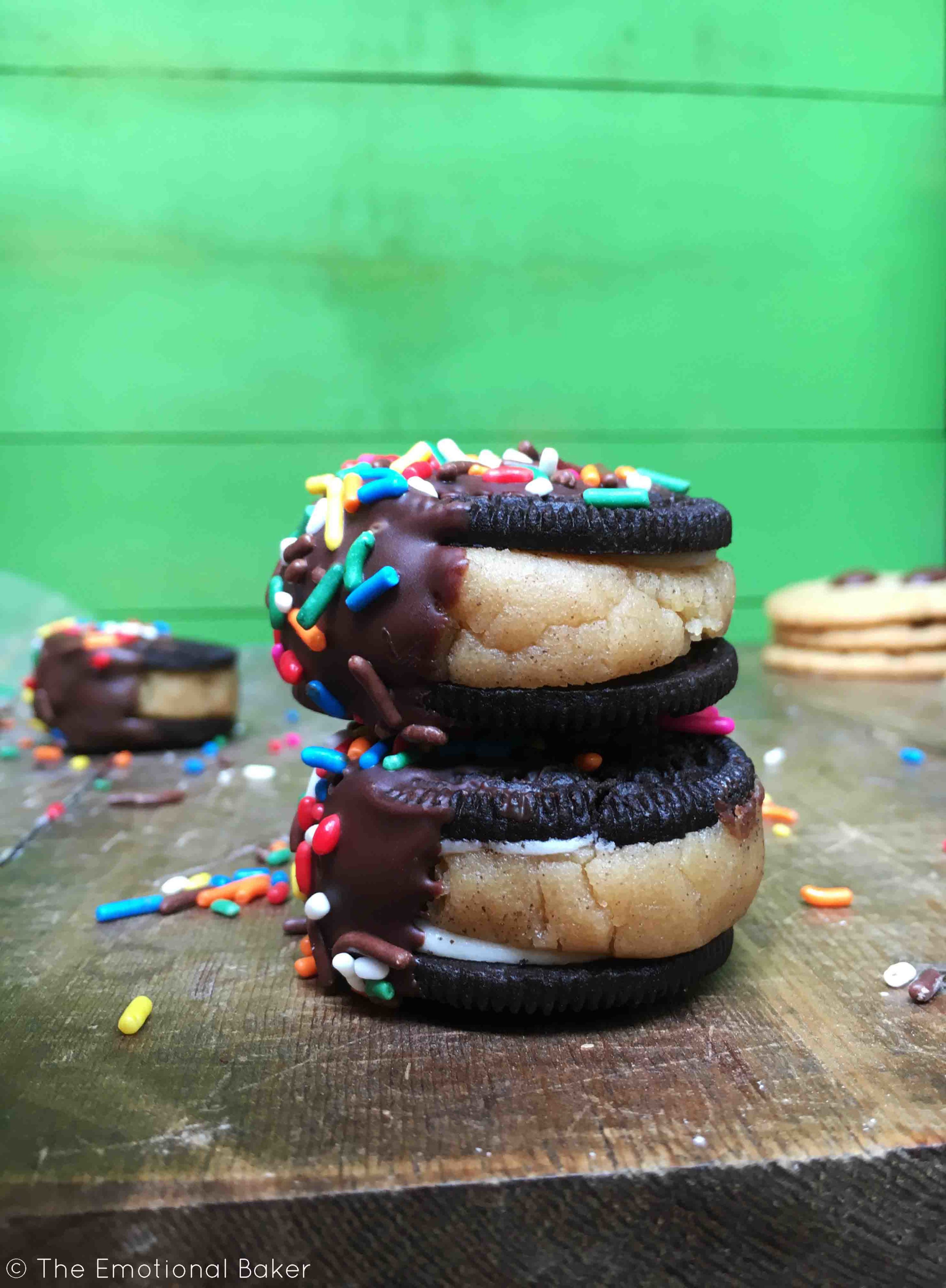 I wish I was more like the younger me. It was always such a relief to have everything done days ahead of time. The never ending options for procrastinating don't make things any easier – Instagram, TV. But hey procrastinating's not so bad because it leads to treats like these Cashew Butter Cookie Dough Stuffed Oreos.
I decided to make a simple batch of Cashew Butter Chocolate Chunk Cookies, but couldn't get motivated to actually go make the cookies. I was scrolling through Instagram and came across Campfire Crispies' Cookie Dough Cookie Bites and had to have them straight away!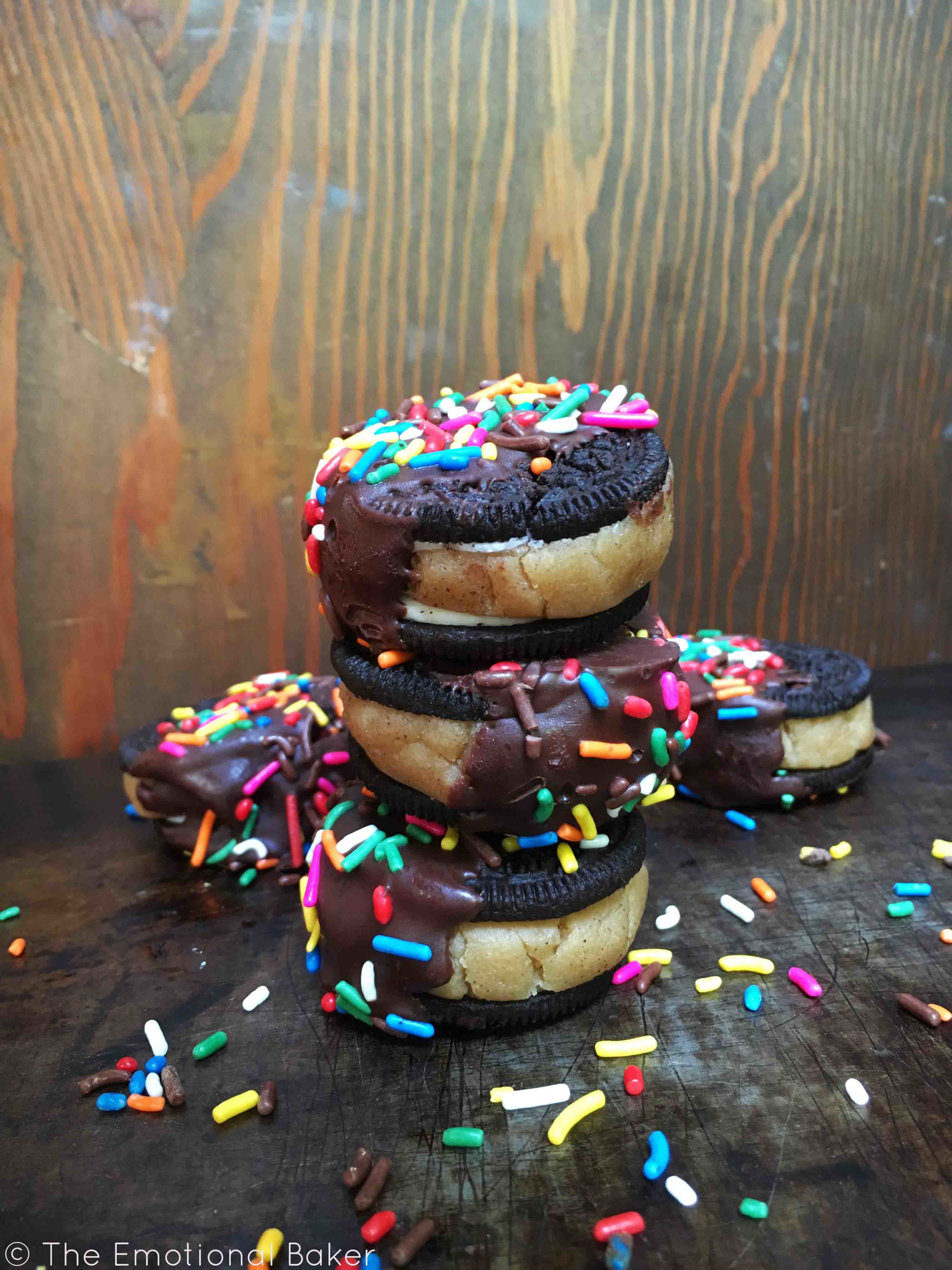 When do you get your work done? Do you wait until the last minute or get everything done in advance?
Cashew Butter Cookie Dough Stuffed Oreos
Ingredients
Dough:

2 cups flour
1 tsp baking soda
1 tsp baking powder
1 tsp salt
1 cup sugar
1/2 cup brown sugar
1/2 cup canola oil
1 tsp vanilla
1/2 cup cashew butter
1/3 cup cashew milk

Assembly:

1 cup dark chocolate chips, more as needed
1 tsp canola oil
48 Oreos
Sprinkles
Instructions
Dough:

In measuring cup or medium bowl, combine flour, baking soda, baking powder and salt. Set aside.
In a large bowl, use a fork to combine sugar, brown sugar, canola oil and vanilla extract. Add cashew butter and mix to combine. Stir in cashew milk.
Add dry ingredients to liquid and mix well.

Assembly:

Line baking sheet with parchment paper.
Divide dough into 48 equal pieces and roll into balls. Separate oreos and place cookie dough in center. Carefully reassemble cookie.
Melt dark chocolate chips in microwave safe bowl in 30 second increments at 50 percent power until melted. Stir in canola oil.
Dip Oreos in chocolate and top with sprinkles. Place Oreos on parchment lined baking sheet. Place in refrigerator and allow cookies to set. Once set, remove from pan and wrap individually in plastic wrap. If room is warm, store in refrigerator. Otherwise, may keep at room temperature.
Note: Since these won't be baked, you may omit the baking soda/baking powder if desired.
http://theemotionalbaker.com/2016/05/16/cashew-butter-cookie-dough-stuffed-oreos/