A simple nut butter made with roasted cashews and unsweetened, shredded coconut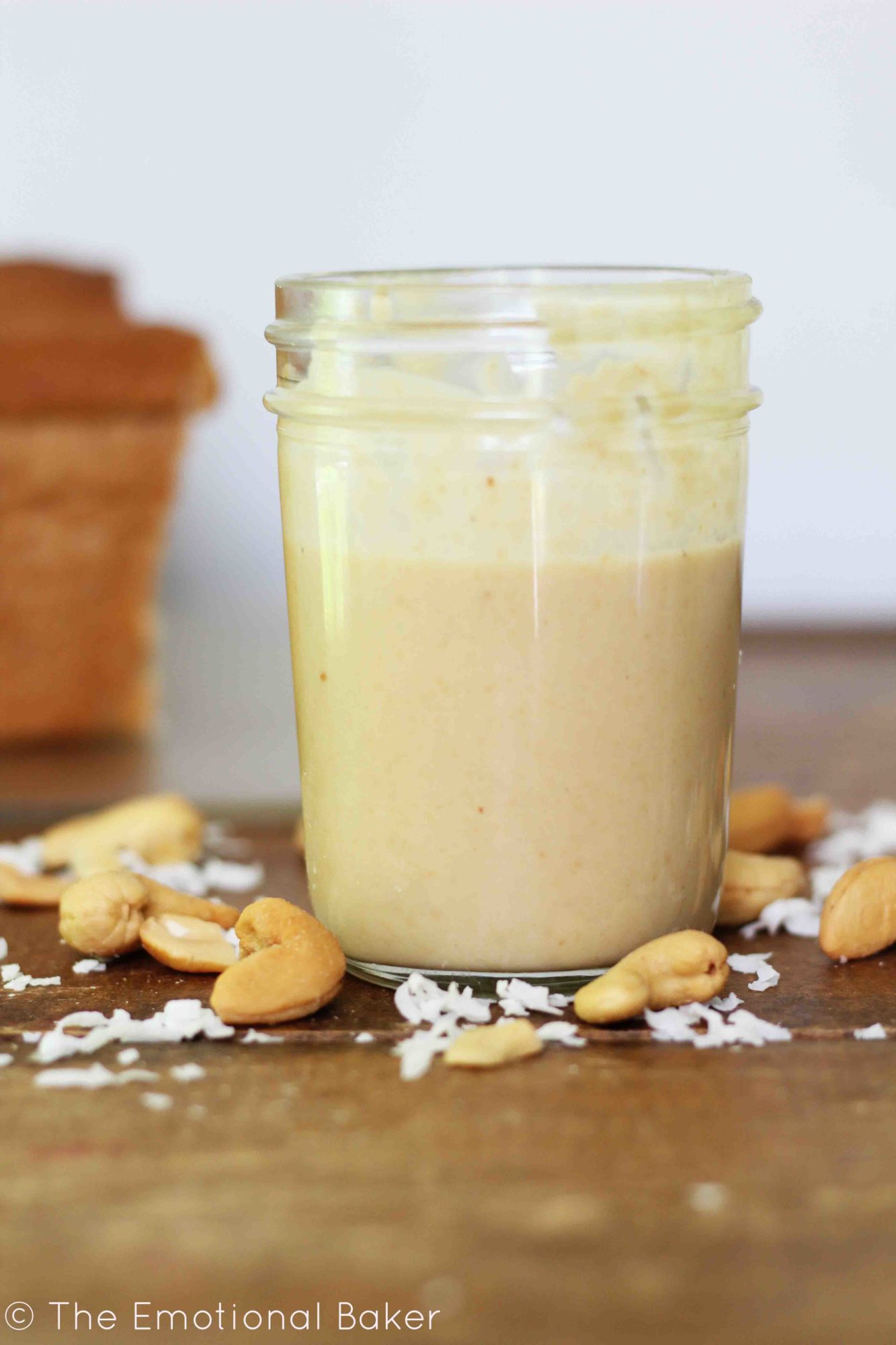 Move from the couch? You've got to be kidding me.
Those were the thoughts of ten-year-old Megan. Back in the day, physical activity was something I avoided at all costs.
But at that same time, my dad adopted a healthier lifestyle. He started running and switched to a vegetarian/vegan diet.
All things I met with great opposition.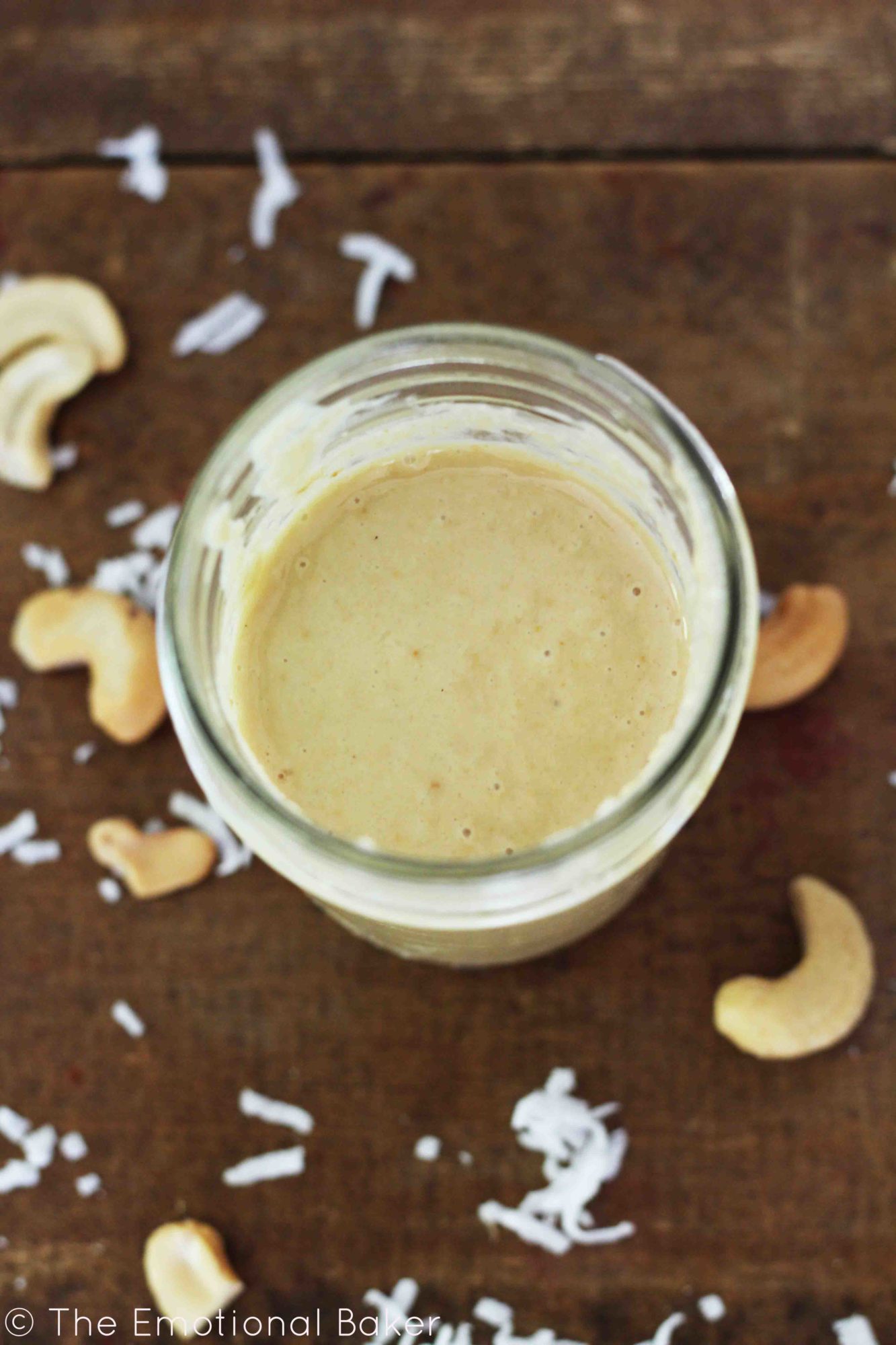 With little success, he tried to get me to accompany him on runs. After much protest, he'd finally get me out the door – only for me to run down the block & then insist that that was all I could do.
Next – he started trail running and hiking. Fairly frequently, we'd go to a nearby park to hike. I'd complain the whole time – wouldn't get out of the car, would walk five minutes and say, that's enough – & then – he came up with an idea – If I walked with him, I'd get a milkshake at the end – oh yes, now you're talking 🙂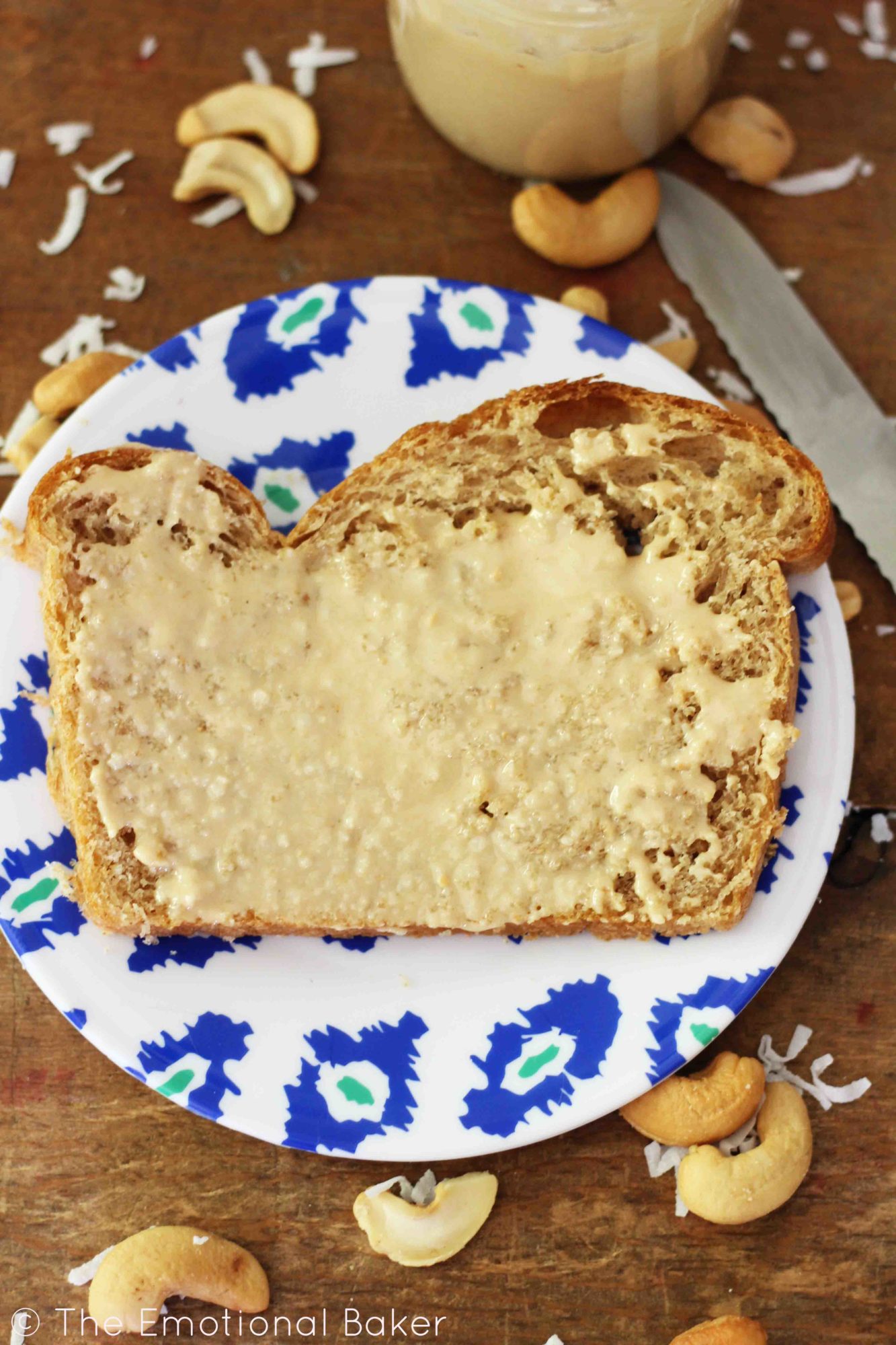 Well, after all that, a few years passed, and suddenly, I wanted to run with my dad. I really don't know how it happened, but before I knew it, we were training for my first marathon together (his 10th or so.) We continued to train together for three more marathons (before my bones said, hey, we don't really appreciate all this pounding 🙁 )
Besides the fact that my dad is a marathon runner, he's a coffee roaster, reef hobbyist and tea connoisseur. He's taught me how satisfying it is to create fresh and homemade goods, as opposed to store bought, and to value the intricacies of nature and life.
Growing up, he was in charge of my school lunches. These consisted of peanut butter sandwiches – & a special side – check that out here 😉 So, in honor of all that bread/butter assembly, (and your coconut love) here's a special nut butter just for you, Daddy. Let me know when you want your jar. Happy Father's Day! Thanks for everything, I love you!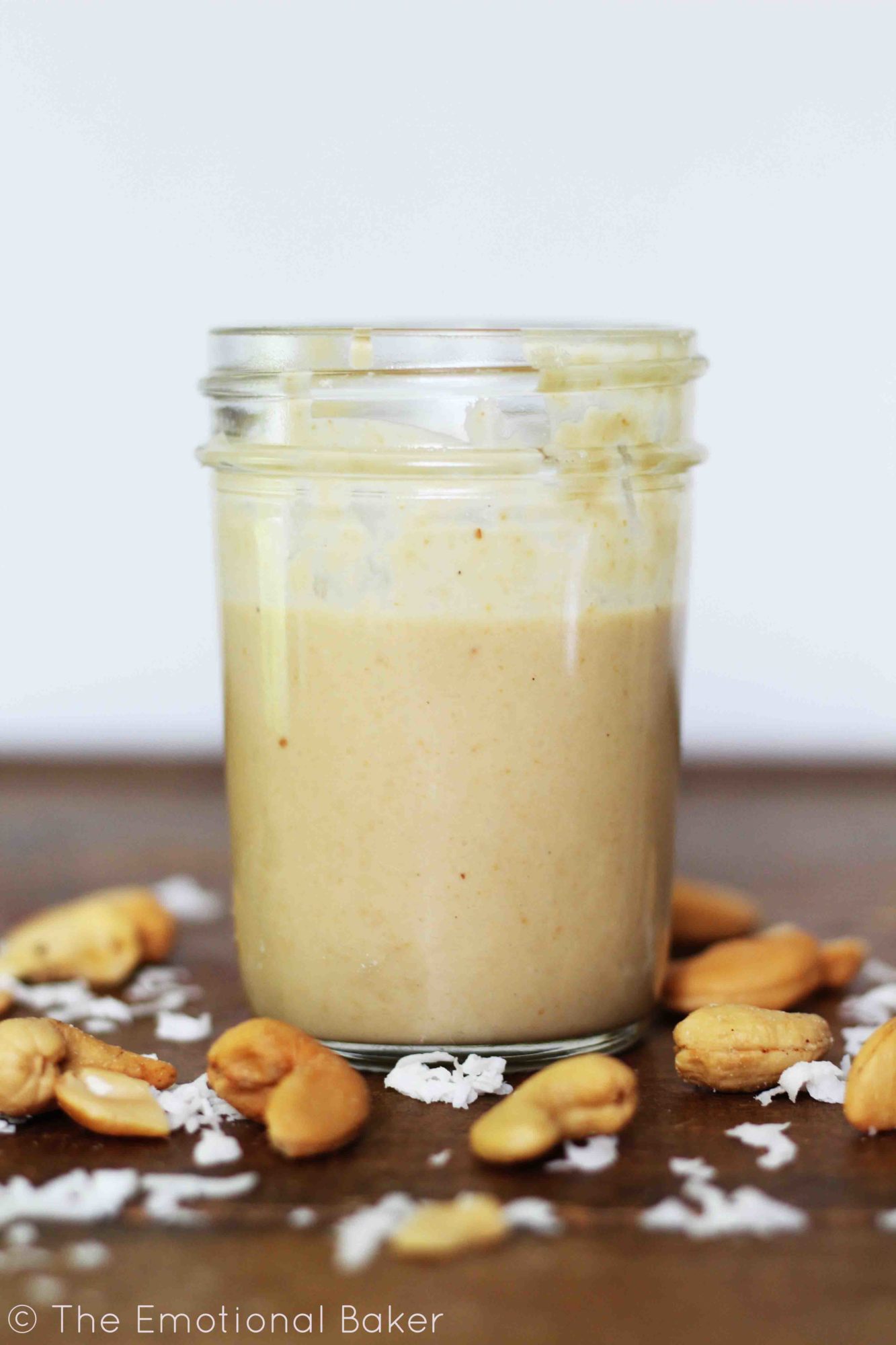 This nut butter is super easy to whip up. Simply add roasted cashews and shredded coconut to a food processor and blend until desired consistency is reached.
Ingredients
1 cup roasted cashews
1 cup unsweetened, shredded coconut, lightly packed (about 67 grams)
Instructions
Place cashews and coconut in food processor. Process until nut butter forms. The longer it's processed the thinner the butter will be.
Store in airtight container at room temperature for up to one month.
http://theemotionalbaker.com/2016/06/13/coconut-cashew-butter/