Lime frosting sandwiched between Graham cracker flavored cookies

A special cookie (and giveaway!) to celebrate The Emotional Baker's 100th recipe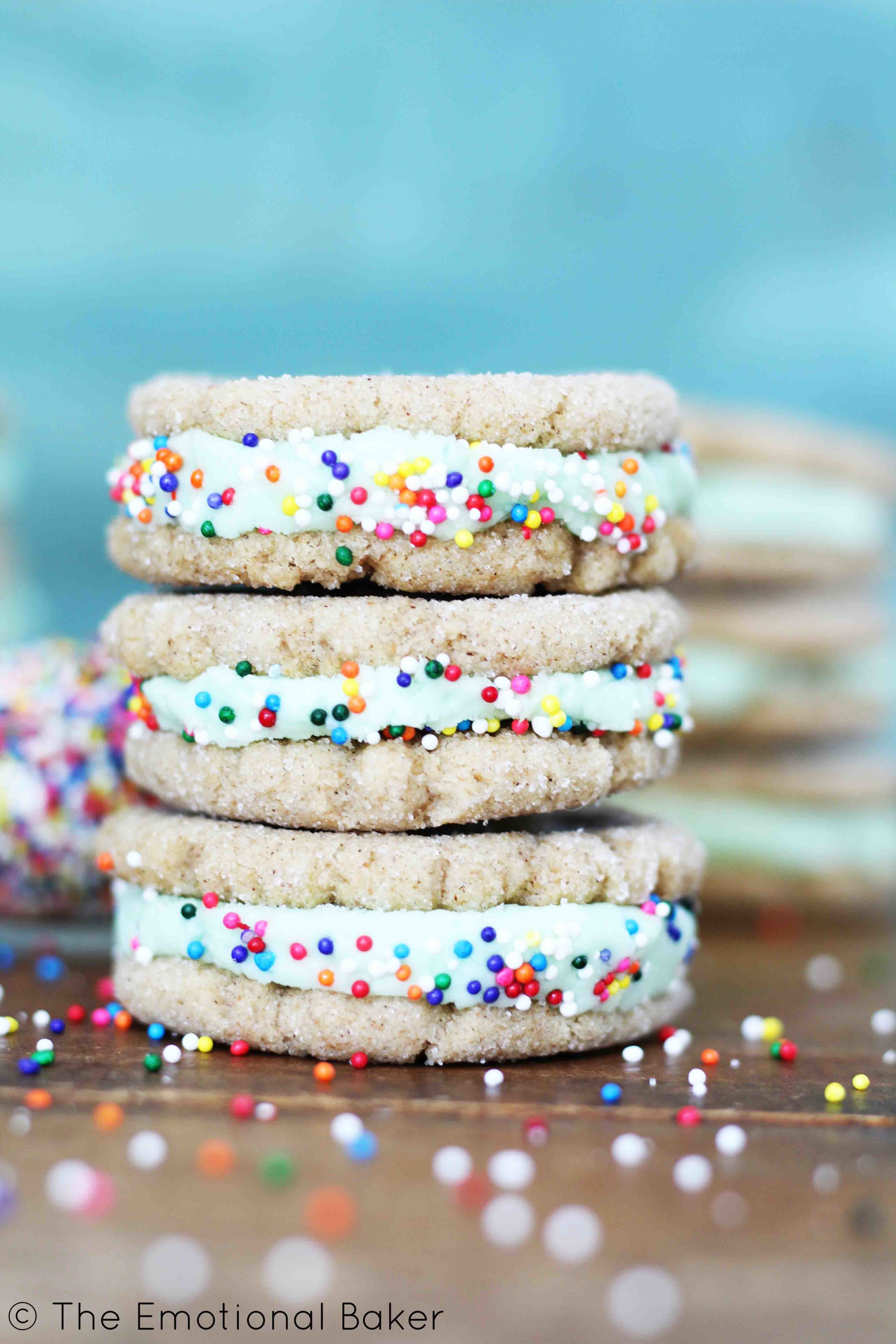 In my 2 years and 8 months of blogging, I may not have been the most consistent, but I have certainly been the most tedious blogger.
See, when I started creating The Emotional Baker, I wanted everything to be perfect and customized. I wanted to create my own logo and web design. & I thought one intro to graphic design class and one basic computer coding class would be enough to do just that. Boy, was I wrong.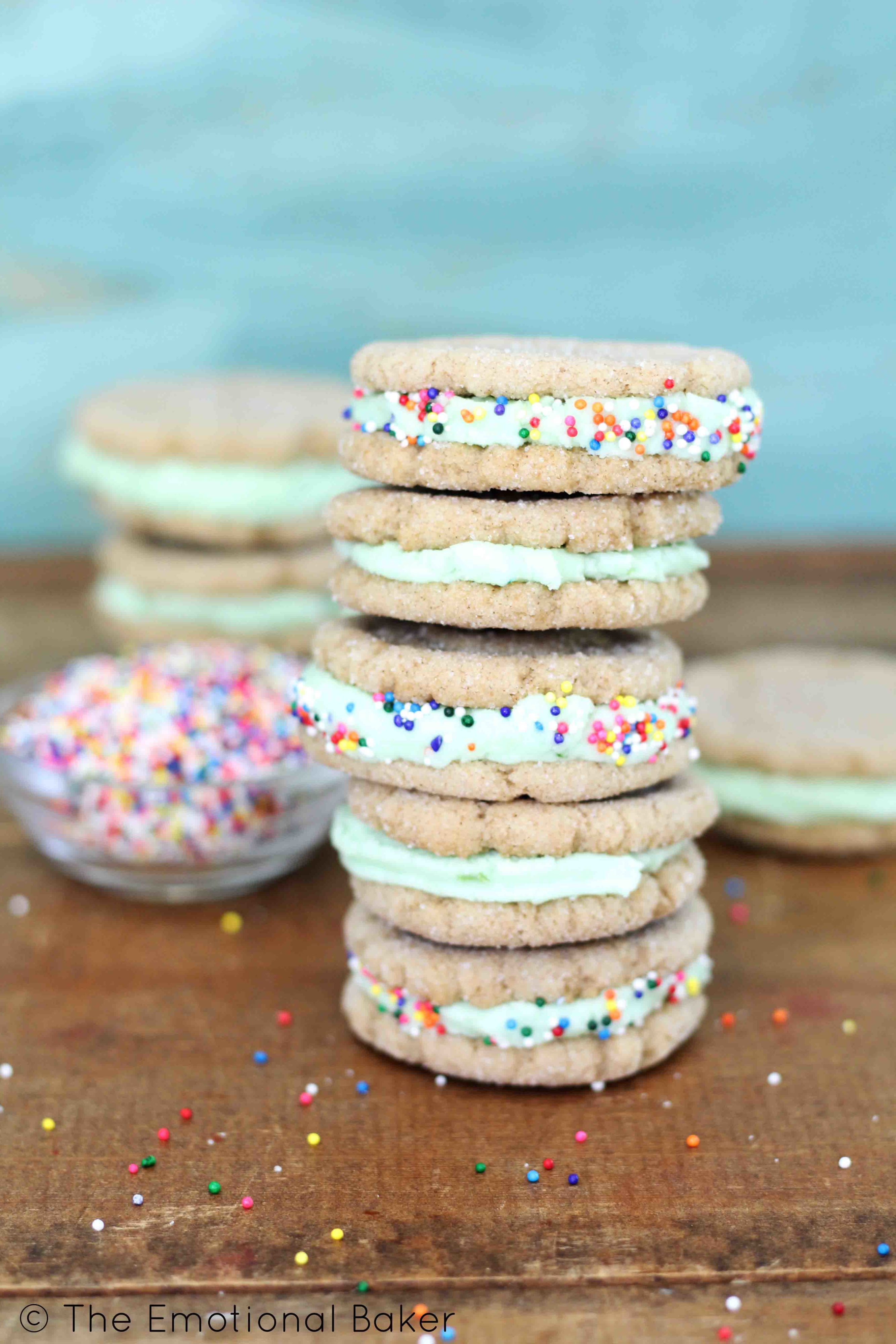 So, instead of getting right to work, sharing recipes, I spent five months trying to take my amateur knowledge and make a professional site. Bad idea. But at least I put those classes to somewhat good use 😉
Here's my logo sketch: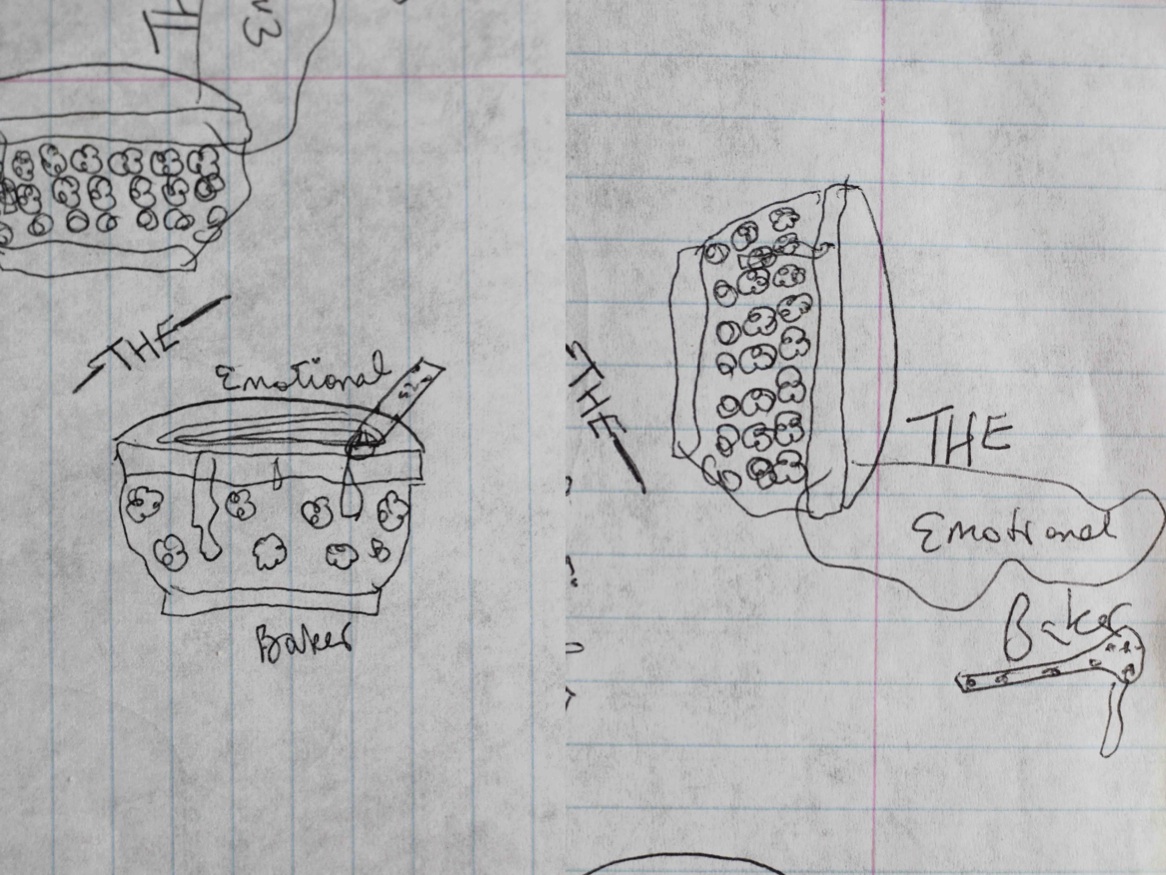 & web design: (that I never could get to work :/) But I did manage a somewhat customized sidebar – yay basic HTML!)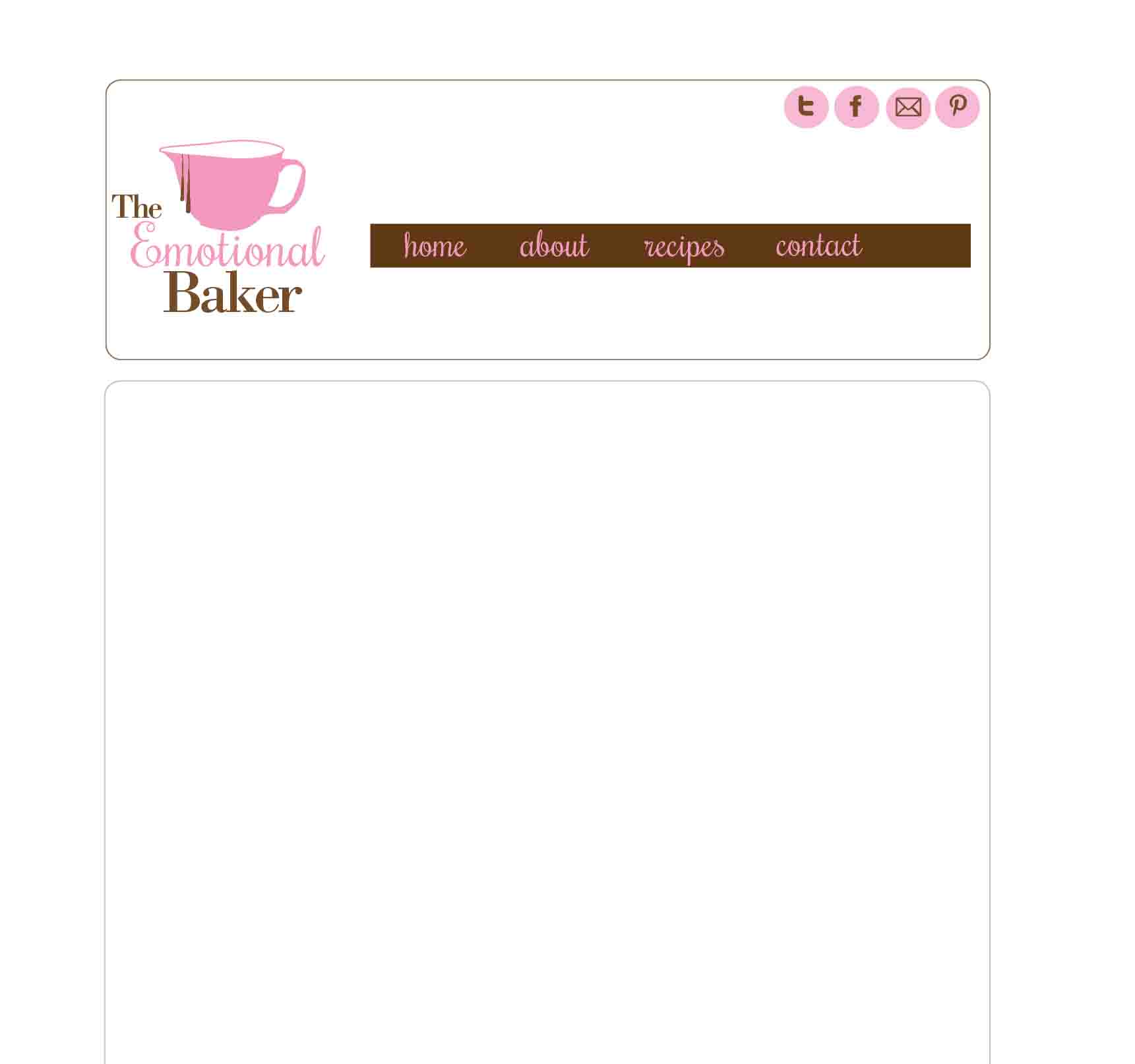 Eventually, October 10, 2013, I just went with what I had and set out to share vegan treats.
I've struggled with photography and sticking to a regular schedule, but besides all that, I've loved coming up with fun treats. Some of my favorites include:
I also love connecting with fellow food bloggers. I am constantly amazed by their skills and creativity.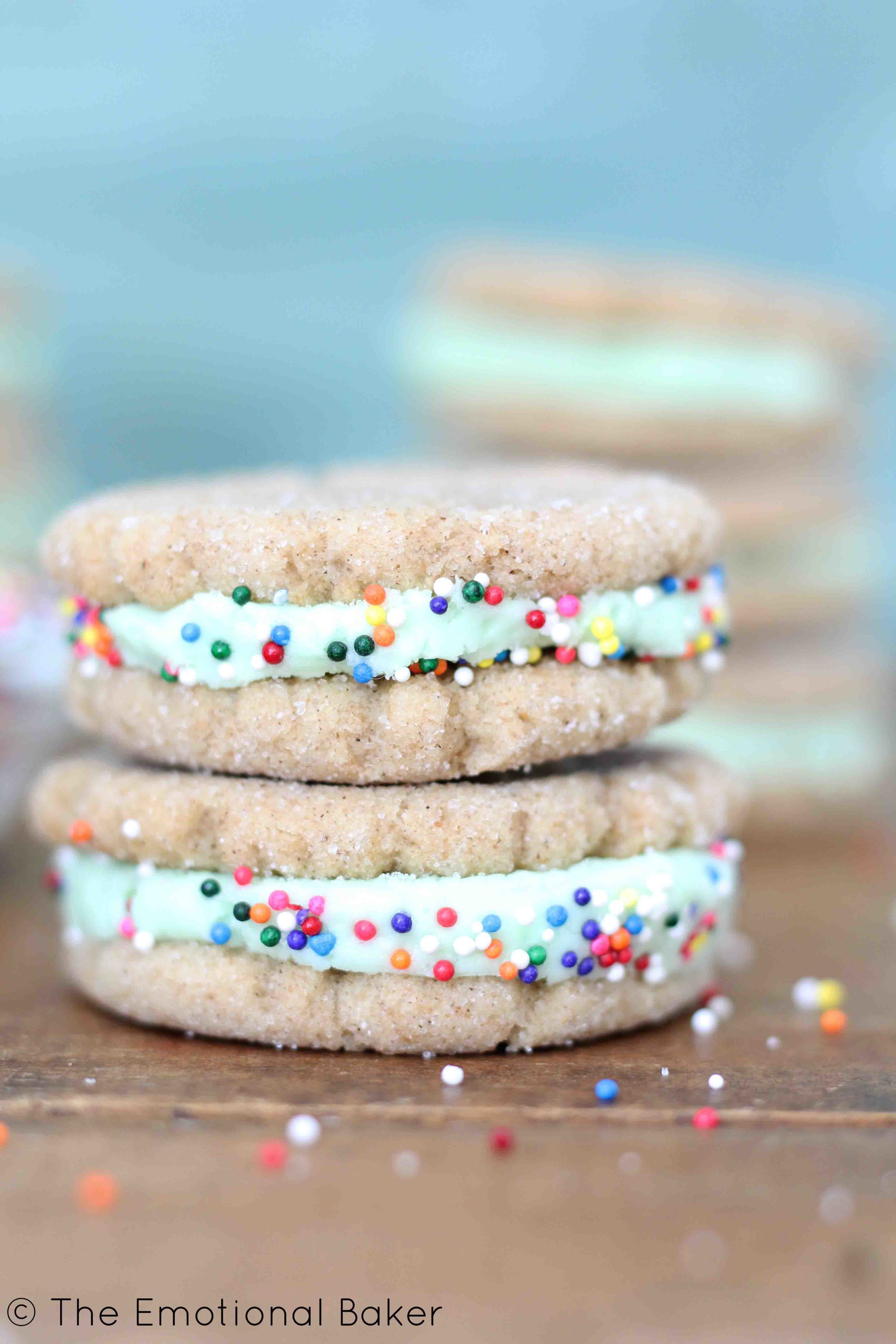 When I realized I was approaching my 100th recipe, I wanted to do something fun to celebrate. First way to celebrate – a delicious cookie. I'm pretty sure I've shared more cookie recipes than anything else. Cookies are the perfect, low hassle treat. These Key Lime Pie Cookie Sandwiches feature a graham cracker flavored cookie filled with key lime frosting – (& rolled in sprinkles, if desired 😉 )
Next way to celebrate – with a giveaway! Somewhat timidly, I reached out to some of my favorite food bloggers and asked if they'd be willing to throw a giveaway with me. And as always, I received supportive replies 😉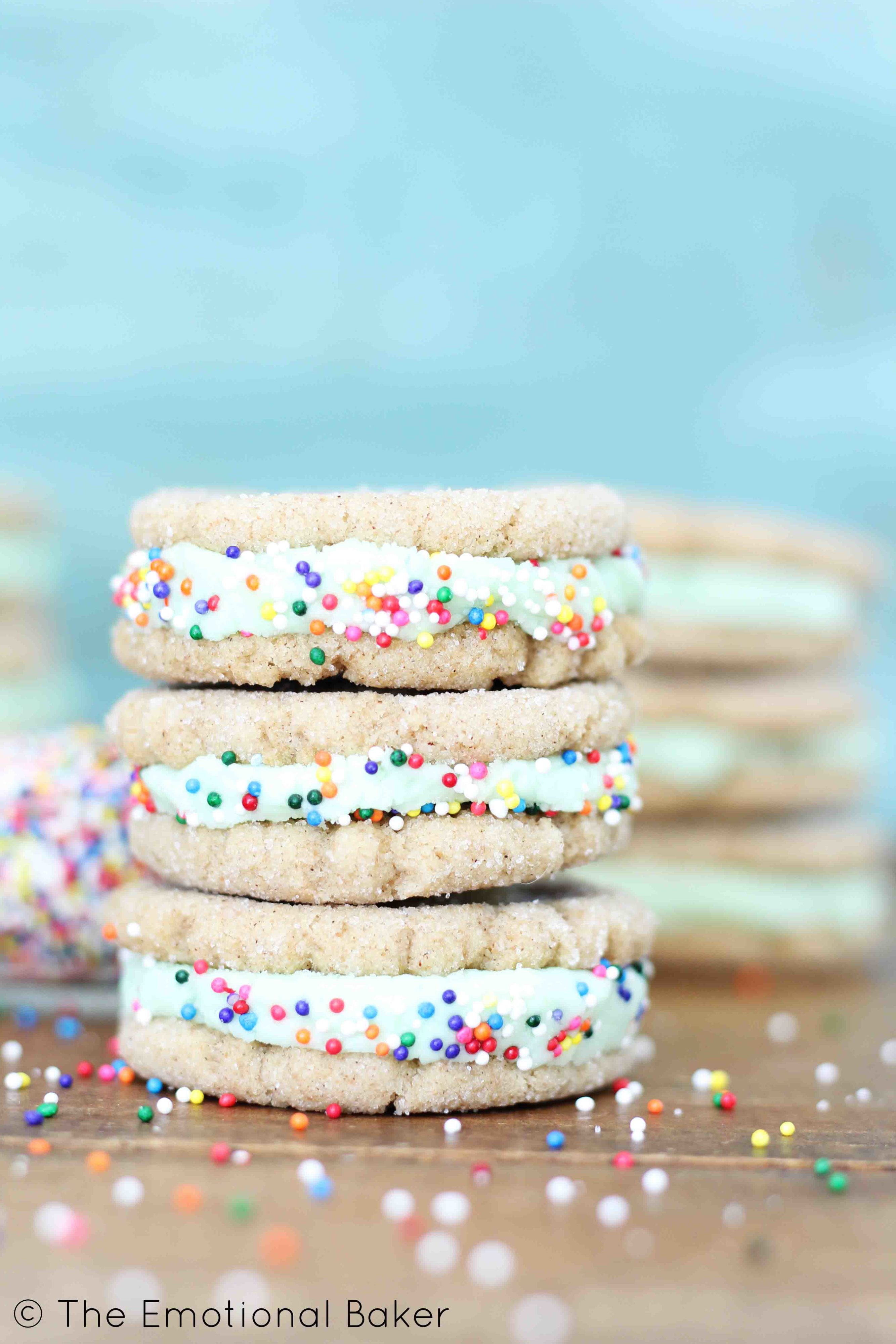 So, in honor of my 100th recipe, I invite you to enter to win a $100 Amazon Gift Card (grand prize,) or a prize pack! More giveaway details below the recipe!
I truly want to thank each and every one of you that have ever visited, commented or shared The Emotional Baker's content. It really means the world to me 🙂 (especially my parents for letting me destroy their kitchen, turn their dining room into a makeshift photography studio, and handling all my freak outs in and out of the kitchen 🙂 )
Key Lime Pie Cookie Sandwiches
Ingredients
Cookies:

1/2 cup whole wheat flour
1.5 cups all purpose flour
1 tsp cinnamon
1 tsp baking soda
1 tsp baking powder
1 tsp salt
1/2 cup brown sugar
1 cup sugar
1/2 cup canola oil
1 tsp vanilla extract
2 tbsp maple syrup
3 tbsp cashew milk
Sugar for rolling dough

Frosting:

1/2 cup margarine
3.5 cups powdered sugar
Juice of 1 lime
1/4 tsp cashew milk
Zest of one lime
Instructions
Cookies:

Preheat oven to 350 degrees. Line baking sheets with parchment paper.
In measuring cup or medium bowl, combine whole wheat flour, all purpose flour, cinnamon, baking soda, baking powder, and salt. Set aside.
In a large bowl, use a fork to combine sugar, brown sugar, canola oil and vanilla extract. Add maple syrup and cashew milk.
Add dry ingredients to liquid and mix well.
Divide dough into 48 equal balls. Roll into sugar and flatten with palm of hand.
Bake for 6 minutes. Allow to cool for 5 minutes. Transfer to wire racks to complete cooling.

Frosting:

Beat margarine in medium bowl. Add powdered sugar and beat until small clumps begin to form.
Add lime juice, beat. Add 1/4 tsp cashew milk and beat until fluffy. Fold in lime zest.

Assembly:

Spread frosting between two cookies.
http://theemotionalbaker.com/2016/06/20/key-lime-pie-cookie-sandwiches/

I've teamed up with 15 other bloggers to help celebrate The Emotional Baker's 100th Recipe! We're giving away two prizes.
Grand Prize: $100 Amazon Gift Card.
2nd Place: TEB's Favorite Baking Tools Prize Pack.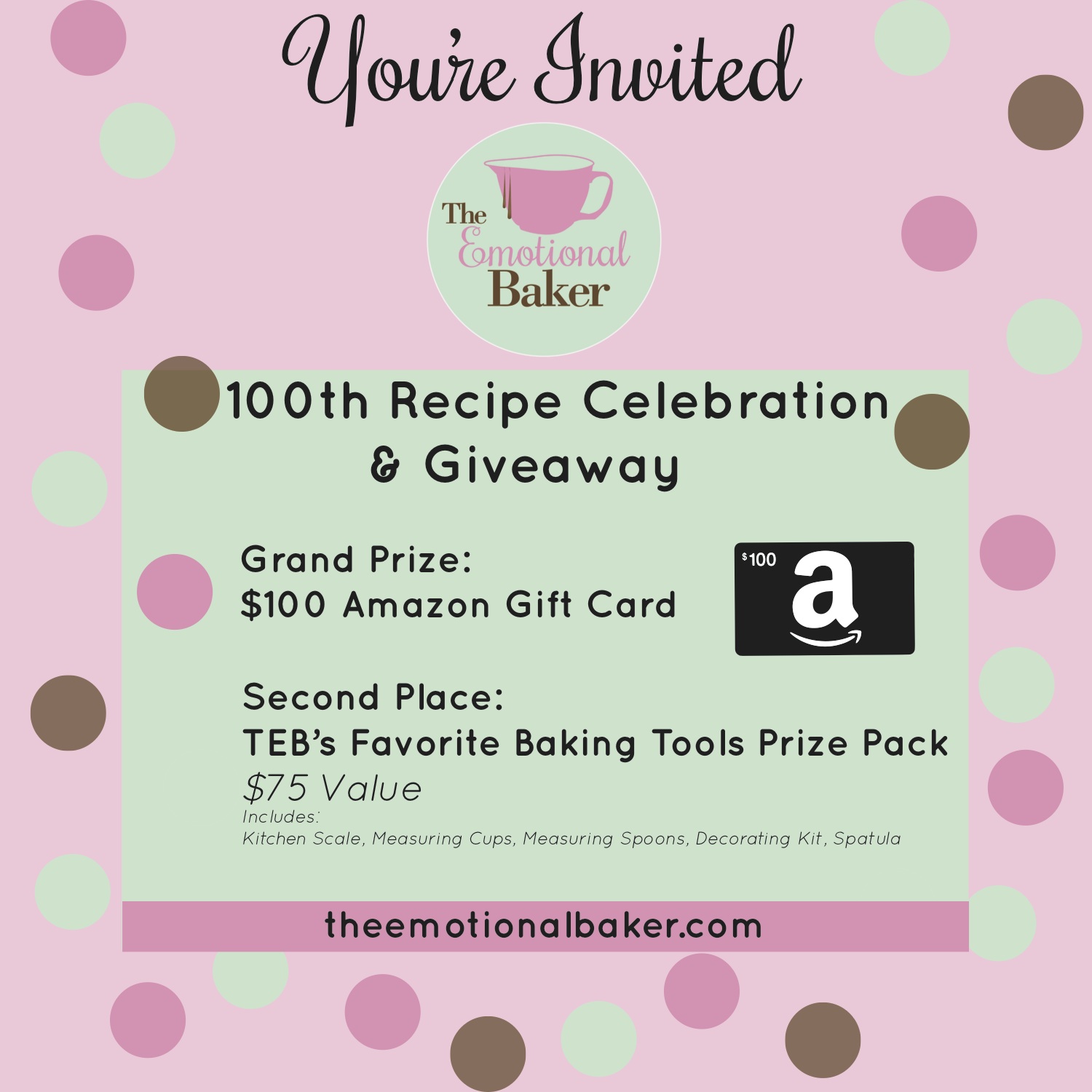 The prize pack includes:
Giveaway Made Possible By:
Giveaway Rules:
Enter the giveaway through the Rafflecopter widget below. Earn entries by following the host bloggers on social media. (If you've followed in the past, that counts! Just enter the information as prompted.) All entries will be verified. No purchase is necessary to win.
The giveaway is open until Wednesday, June 29, 2016 at 11:59 p.m. EST. One Grand Prize winner and one Second Place winner will be chosen at random and e-mailed within 48 hours. Winners must claim prize within 48 hours of initial contact. The retail value of the prize is $75. Prizes listed above are the only ones available.
Grand Prize: Open to USA, Australia, Brazil, Canada, China, France, Germany, India, Italy, Japan, Mexico, Netherlands, Spain, United Kingdom.
Second Place: Open to U.S. residents with a valid shipping address only.