Fresh blueberries paired with lime and swirls of blueberry jam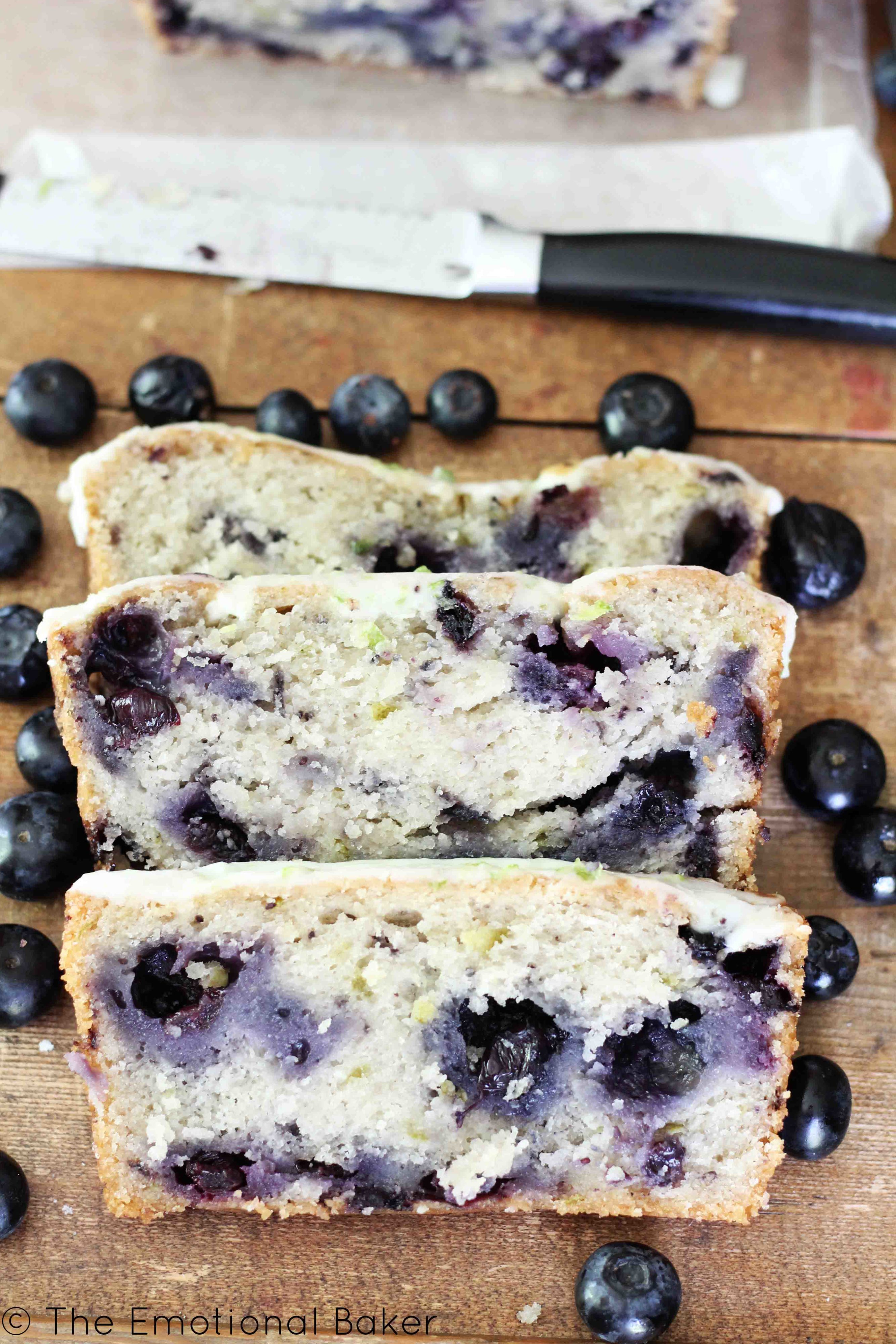 Blueberry envy.
Combined with homesickness. Let me tell ya – it's worse than the flu.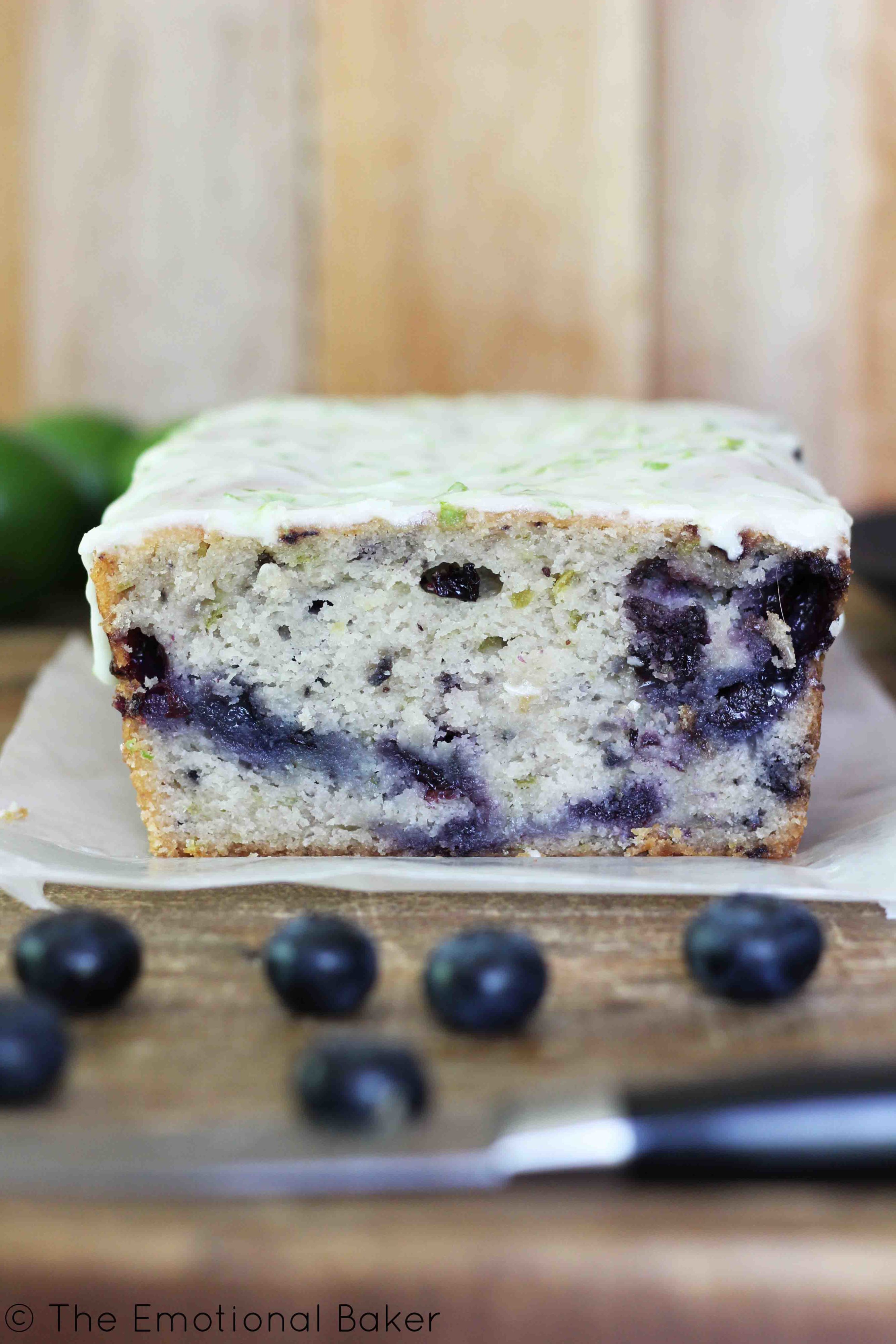 See, my first week of college corresponded with my mom receiving a giant bucket of blueberries. I knew in advance that these bad boys were gonna be coming in, right as I was going out – & it sent a serious pang through my body. Not only was I going to miss my best buds, Winston, Smokey and Punk'n, I was going to miss some serious blueberry baking.
The day of the berry arrival, I called home as my mom was preparing some muffins. (She makes the best lemon blueberry muffins!) I don't remember the specifics of what muffin variety she was making, but I remember her asking for advice on making a vegan batch. At that moment, I wanted nothing more than to be back home in the kitchen with her.
Well, I survived, even though I'm sure I missed out on some awesome baking.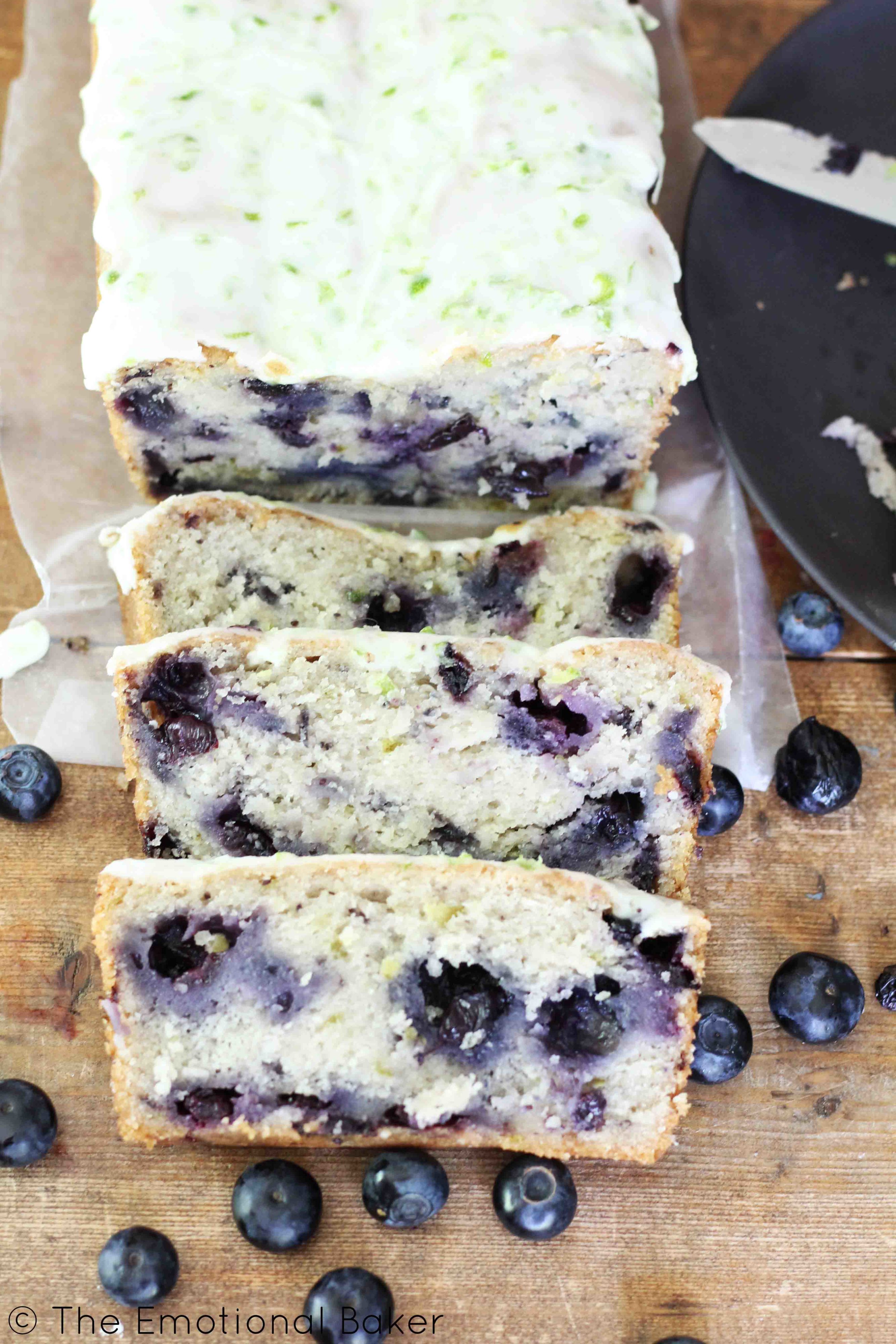 This summer (or technically I guess it was spring) we had a brief period of blueberry overload. So, I put it to good use by making a Memorial Day galette, and this pretty awesome loaf. The lime flavor is subtle, but pairs perfectly with the blueberries. The blueberry jam intensifies the overall blueberry flavor.
I highly recommend you never let a summer go without blueberry baking 😉 You won't regret making this loaf!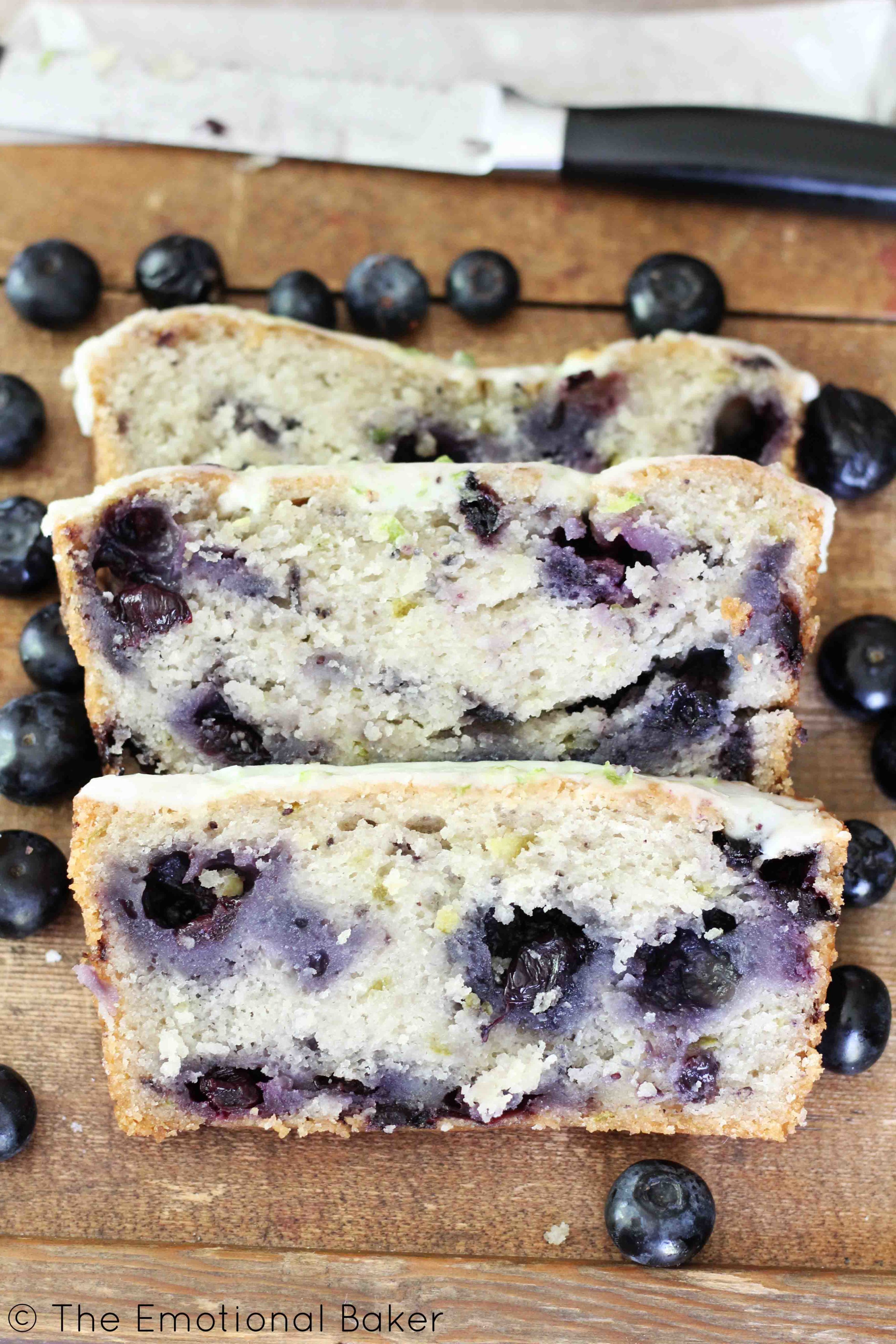 Do you have a favorite summer fruit to bake with?
Ingredients
Jam:

1 cup blueberries, frozen, thawed or fresh

Loaf:

2.5 cups all purpose flour
1.5 cups sugar
2 tsp baking powder
1/2 tsp baking soda
1/2 tsp salt
5 oz vanilla soy yogurt
1 cup cashew milk
1/3 cup lime juice
3/4 cup canola oil
2 tsp vanilla extract
Zest of 3 limes
1.5 cups blueberries

Glaze:

3/4 cup powdered sugar
Zest of one lime
1 tbsp boiling water
Instructions
Jam:

Add blueberries to a small saucepan over medium heat. Heat until mixture begins to boil. Stir constantly and use a fork to smash berries. Cook about 10 minutes or until thickened. Remove from heat and allow to cool to room temperature. Refrigerate until ready to make loaf.

Loaf:

Preheat oven to 350 degrees. Grease a 9 x 5 loaf pan and muffin tin.
In a medium bowl, combine, flour, sugar, baking powder, baking soda and salt.
In a large bowl, combine yogurt, milk, lime juice, oil and extract. Fold dry into wet and mix until most lumps are eliminated. Fold in lime zest, blueberries and blueberry jam. Divide batter into loaf pan until three quarters full. Divide rest of batter among muffin tins - makes about 6 muffins.
Bake loaf for 60-70 minutes, or until a toothpick inserted in the center comes out clean. Bake muffins 15-18 minutes. Allow to cool in pan for about 30 minutes. Then carefully remove from pan, transfer to wire rack and allow to cool completely.

Glaze:

Place zest and powdered sugar in small bowl. Whisk in boiling water until smooth. Spread over loaf.
http://theemotionalbaker.com/2016/06/27/blueberry-lime-loaf/