Caramelized oats filled with crunchy coconut, nuts and dried fruit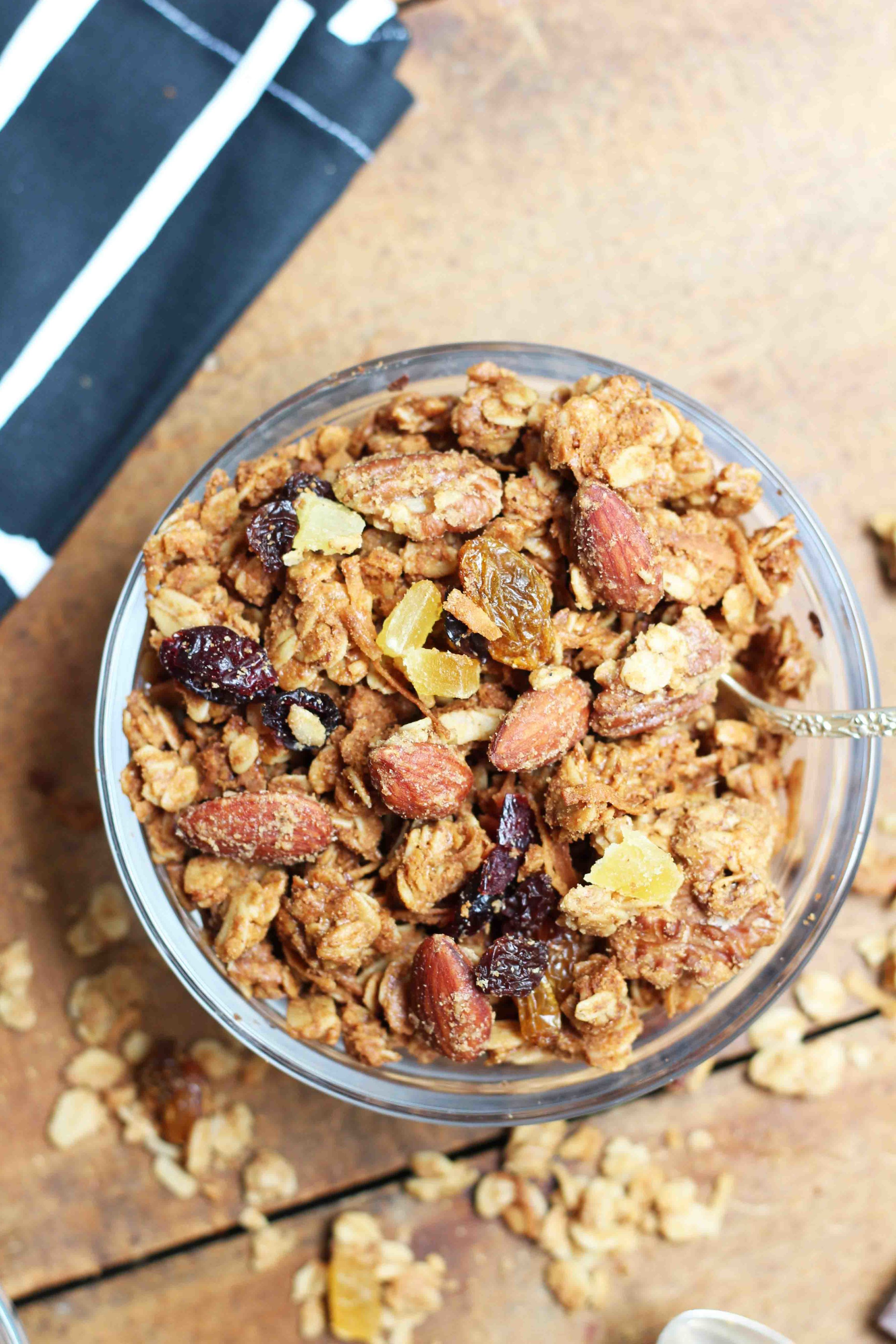 Granola. Bread. Cookies. The three recipe formulas I have memorized.
However, with each new variation, I run the risk of losing the recipe if I don't write it down right away. & most of the time I don't.
& when I do, it's on a scrap piece of paper that I carelessly toss in my "cookbook corner."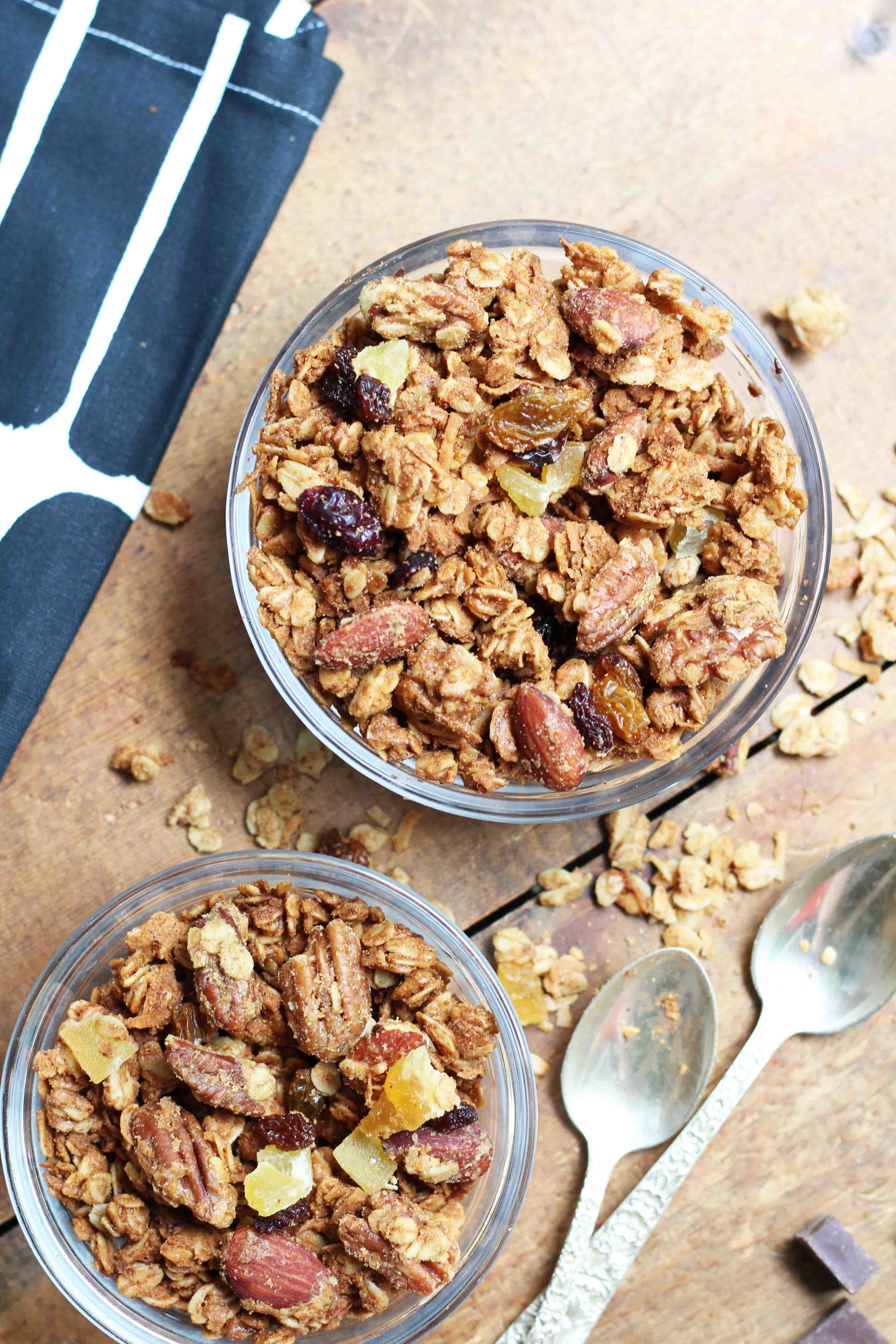 When a post is approaching and I remember I have to type up the recipe, my heart starts to beat rapidly with the fear that I've lost that vital information.
I've been trying to do better by typing them up right away, but at the moment I have nearly 20 recipes that haven't been officially saved!
This granola, however, I made sure I saved right away because I'm pretty sure it's one of my new favorites. You can never have too many granola favorites can you?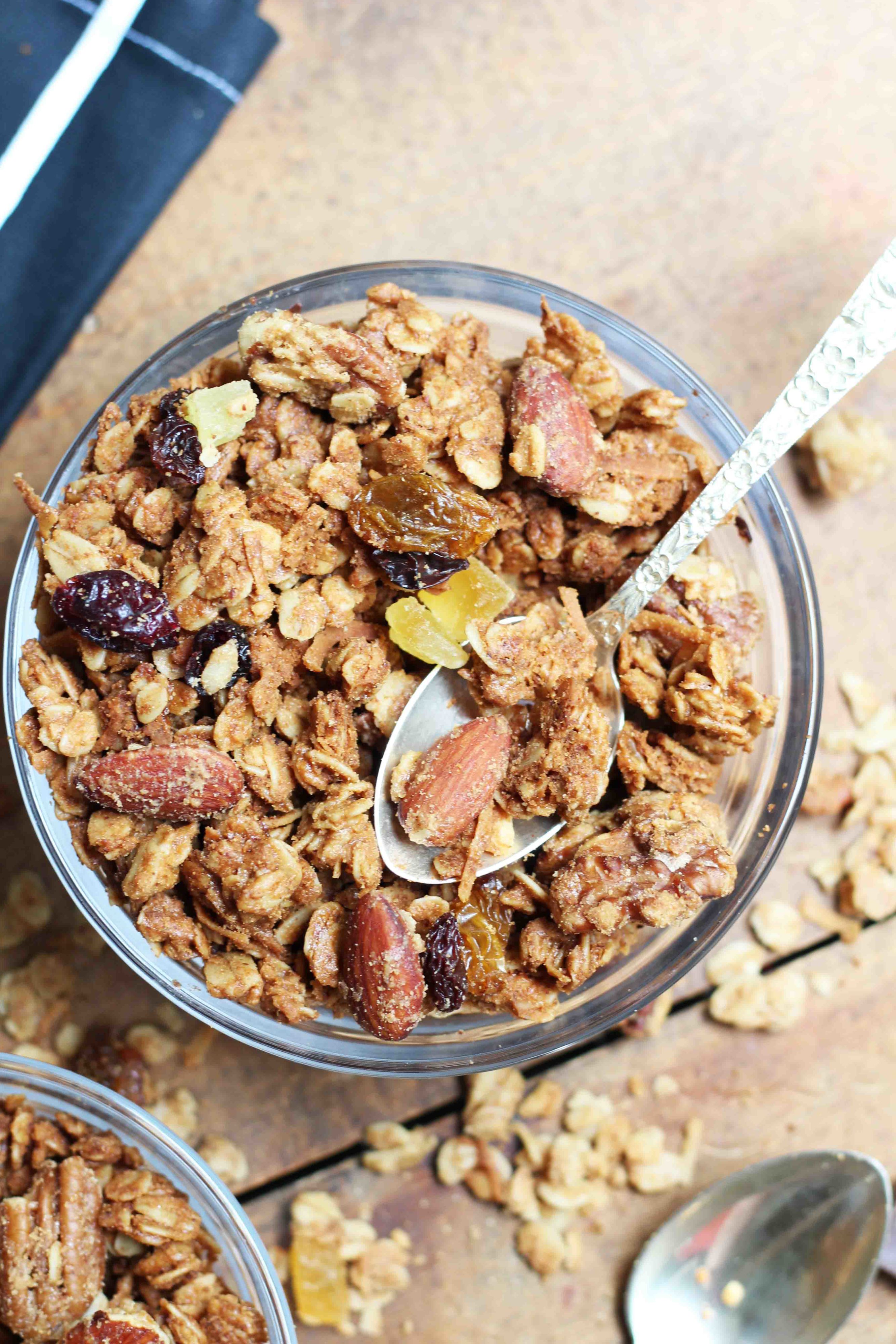 Today I'm sharing this recipe on My Cooking Spot, so be sure to check it out 🙂
Or stick around here and check out some of my go-to granolas: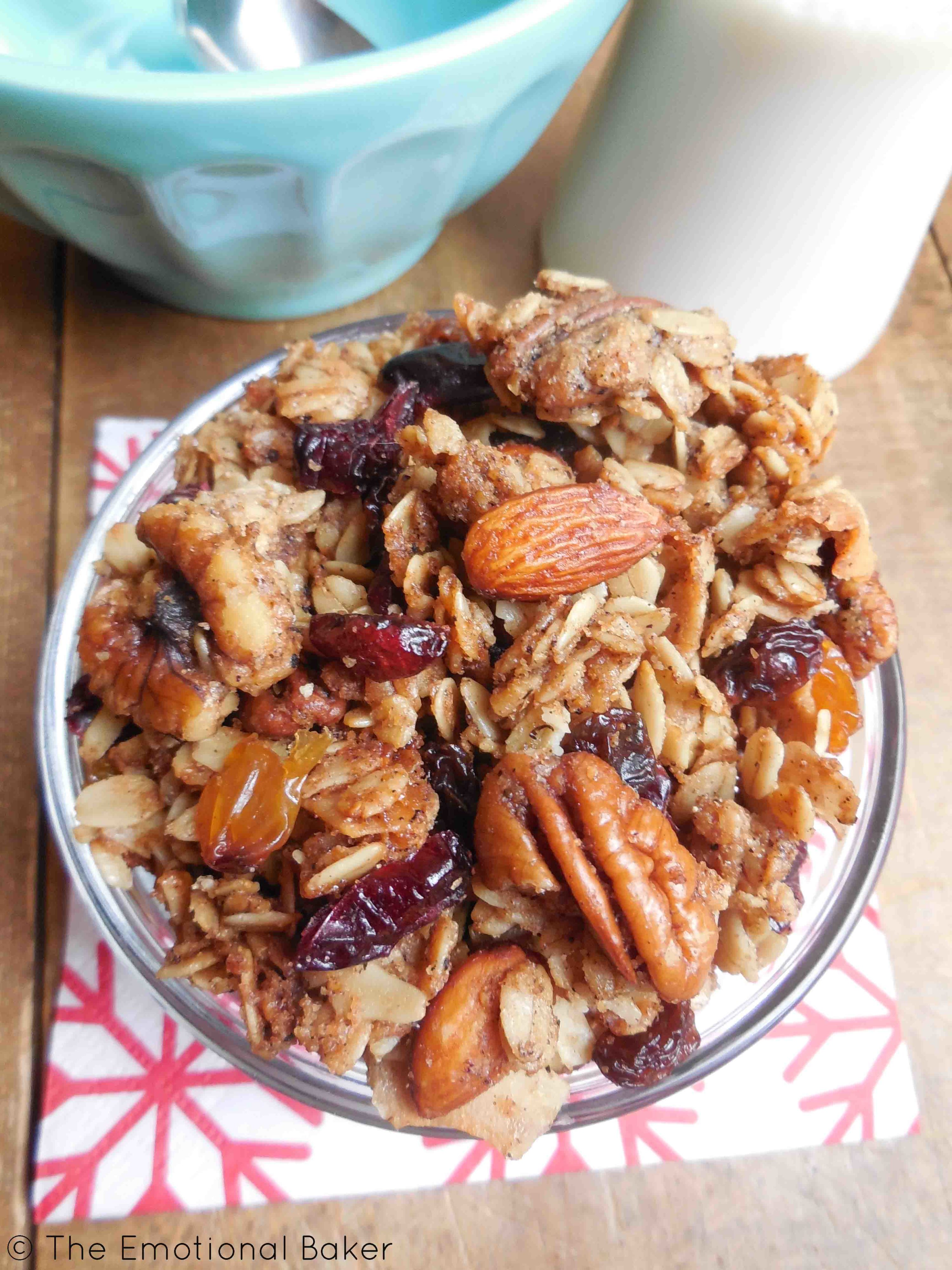 Chai Tea Granola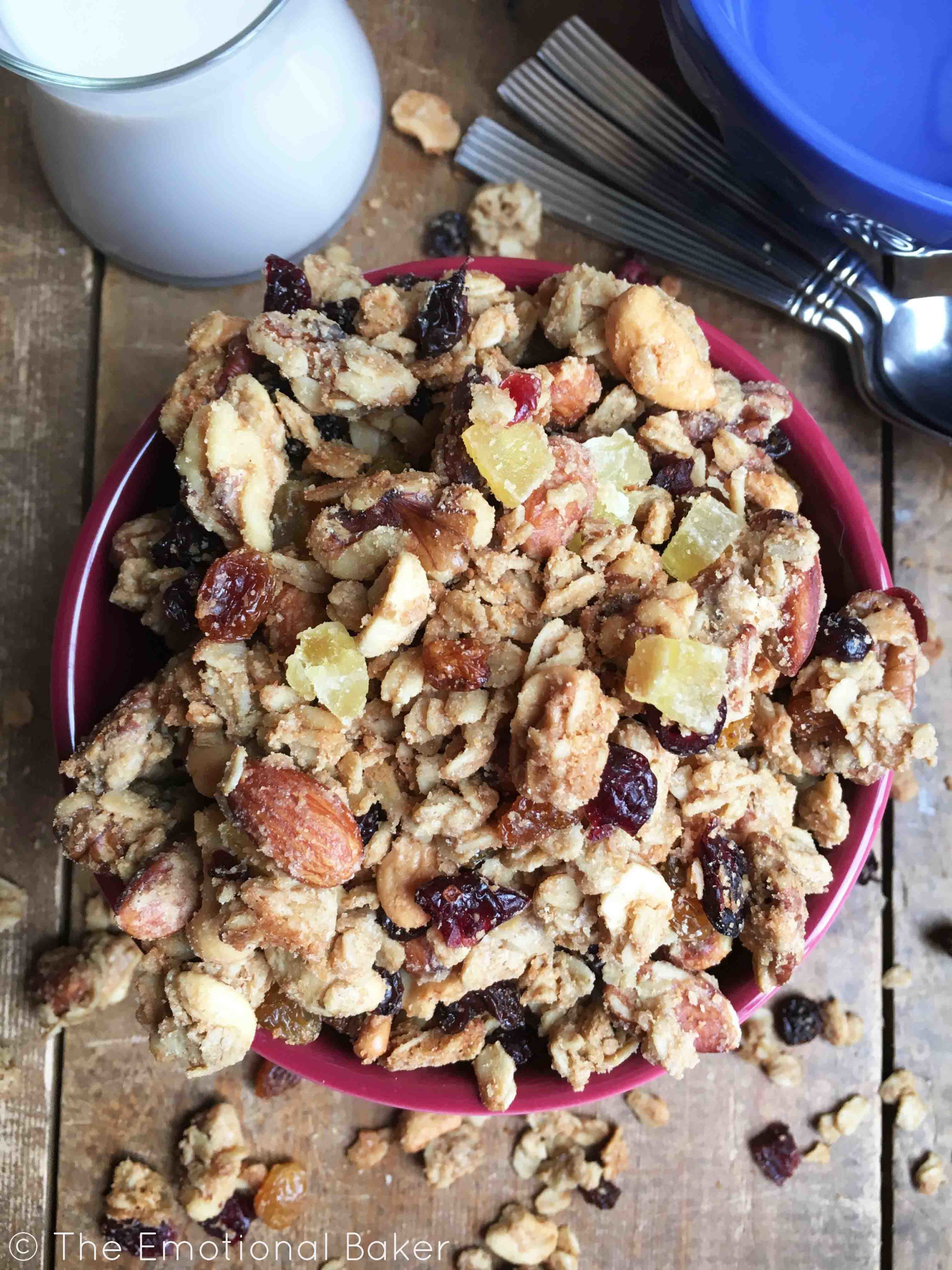 Cashew Butter Granola
Do you have a recipe organization system?