An easy recipe that transforms regular graham crackers into dreamy butter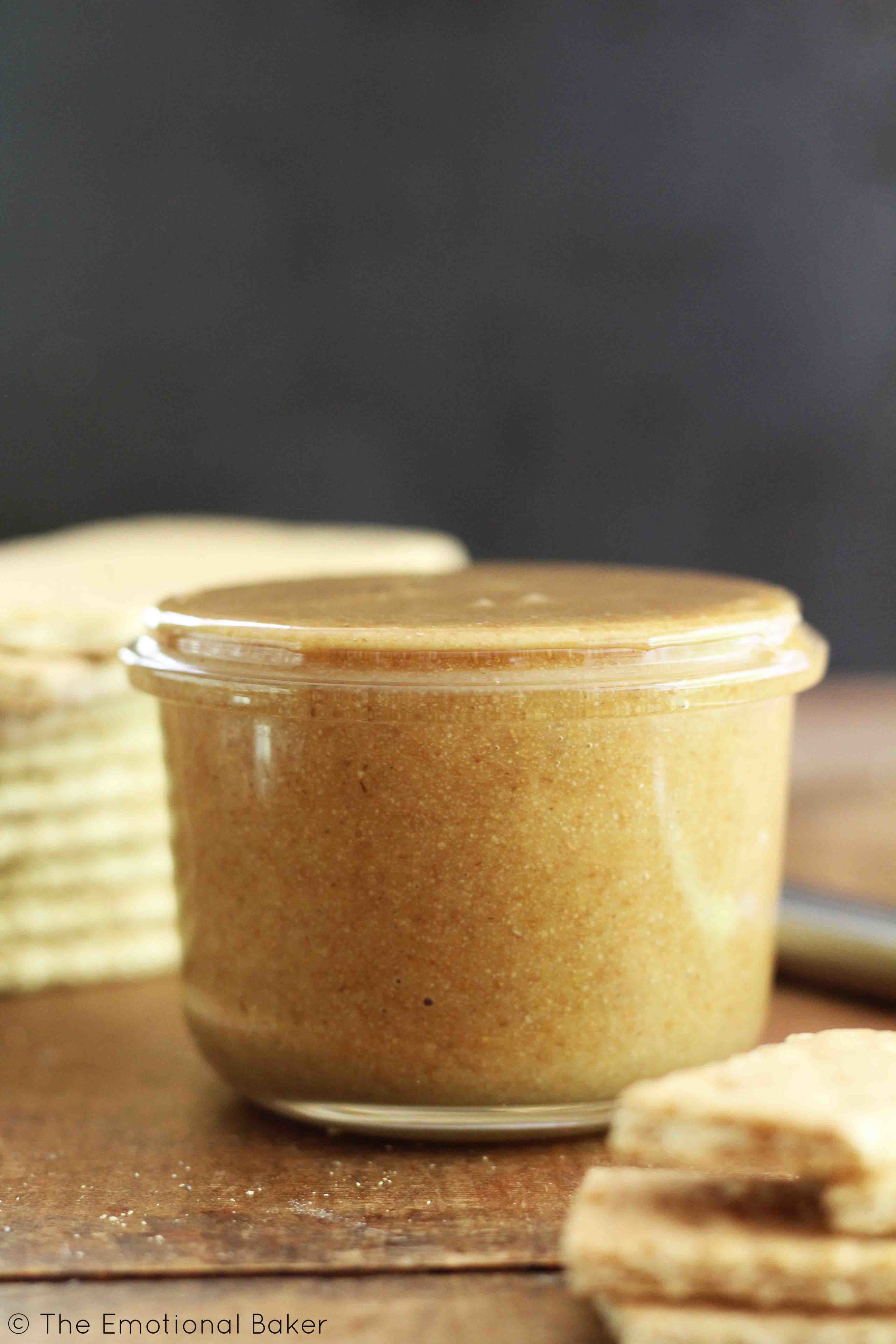 When I fall for something, I fall hard. Remember my smoothie obsession? And my salad obsession? And of course, my granola obsession?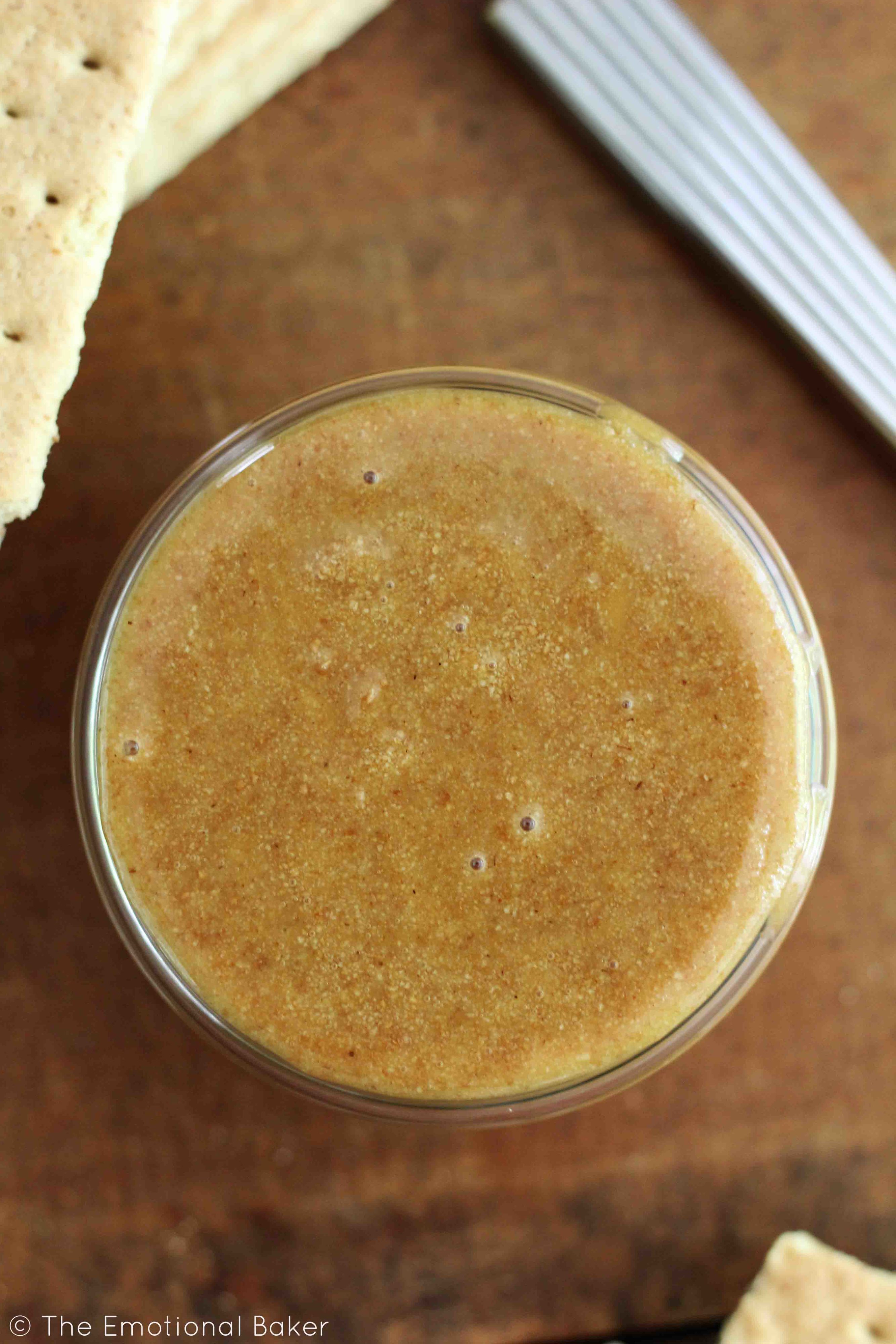 Well, another thing is simple nut butter sandwiches. But I have a confession – I take those two slices of bread and innocent cashew butter – and add some sinful toppings.
Like cookie butter.
& chocolate chips.
(& leftover Easter candy.)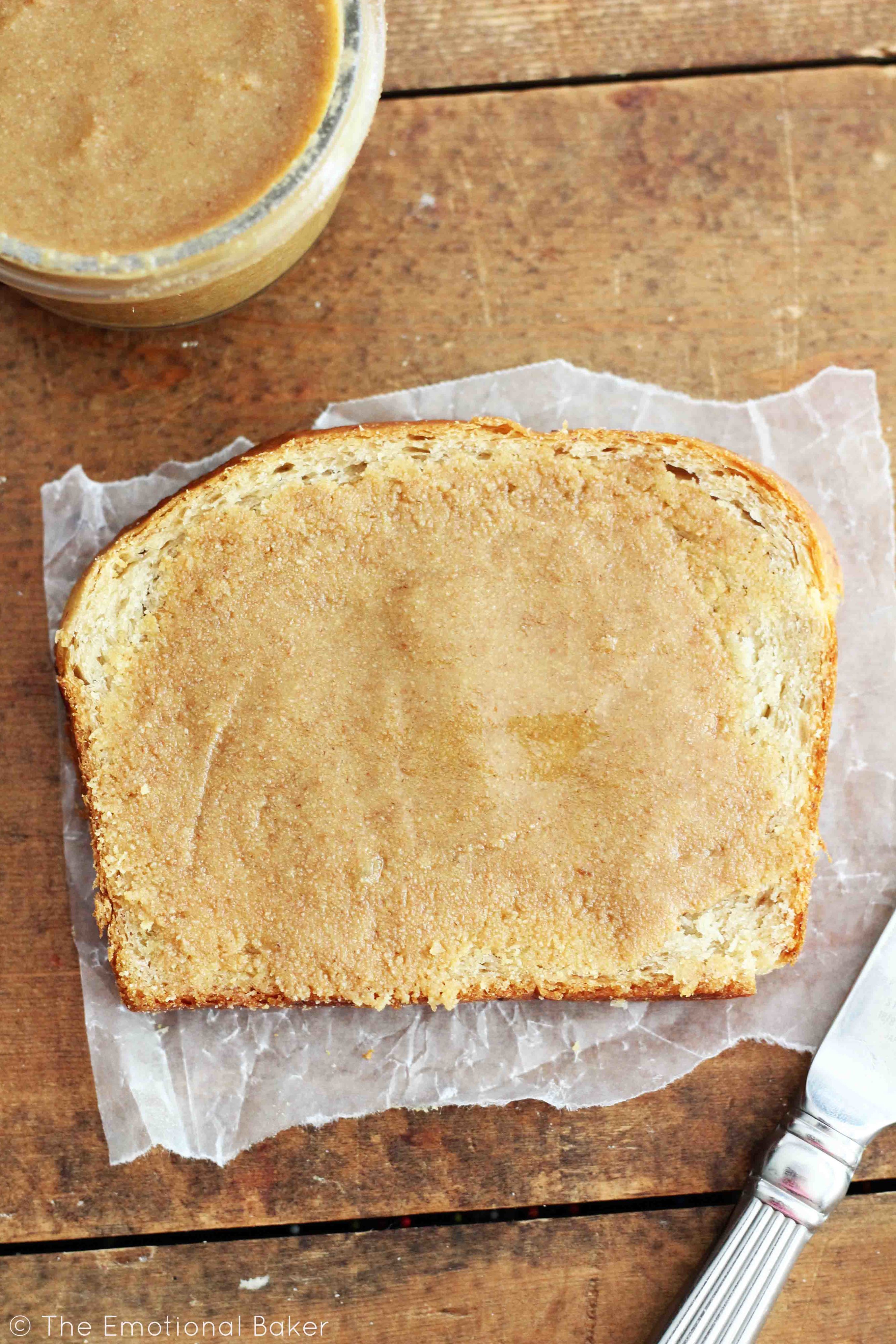 I was using store bought cookie butter. Of course, I considered making my own, but remember that time I ate a whole jar in two days! So, I thought it might be a wee too dangerous to have homemade in my reach.
But then, these leftover graham crackers from this Key Lime Pie were calling my name.
I'll admit I was a bit skeptical this would be as delicious as say Biscoff. The first time I had it I thought – hmm – kinda bland. But then I fell in love. & have made several batches since.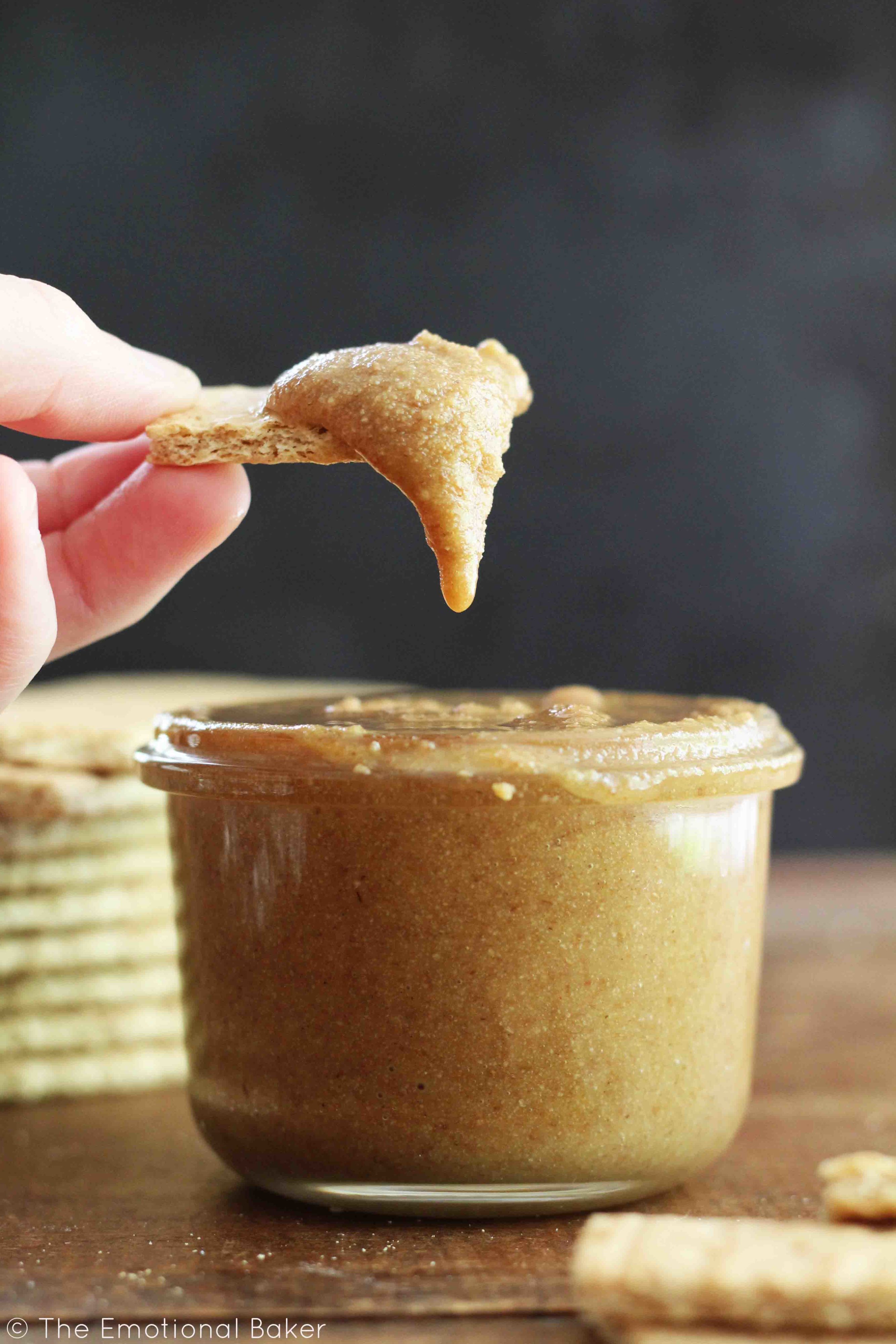 If you want to take your PB&J from ordinary to extraordinary, I highly recommend you add some of this Graham Cracker Butter.
Today I'm sharing this recipe on My Cooking Spot, so be sure to check it out.
Or stick around here and check out this Coconut Cashew Butter.

Looking for more recipes with nut/cookie butters? Check out these favorites:
Is there anything you're currently obsessed with?