A yeasted bread filled with banana flavor and enhanced with cashew butter. This bread is soft and perfect for sandwiches.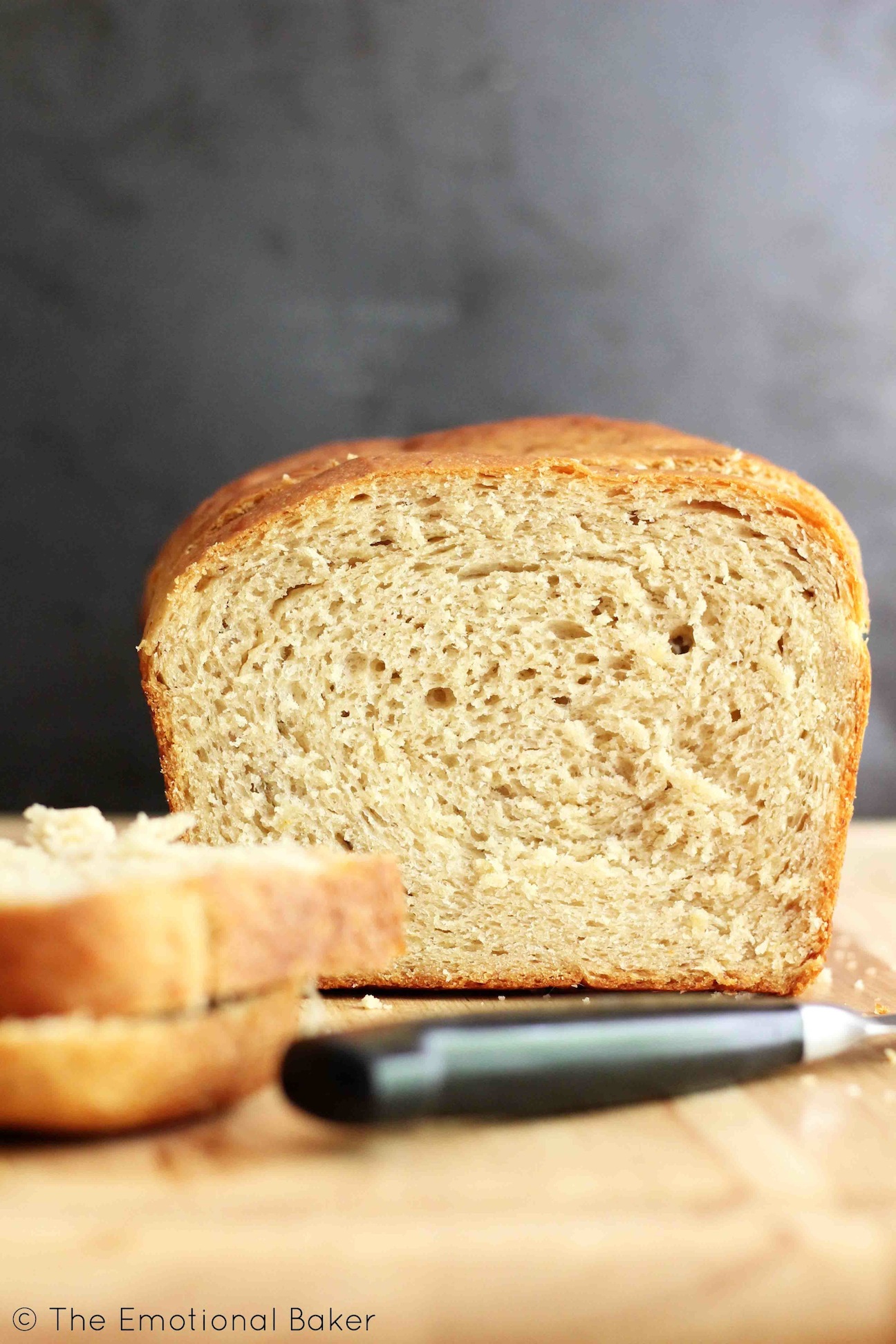 The battle of girl versus kitchen continues. This time it's me against batter. Or nut butter. Or anything that's left behind when scraping out a bowl, pot, measuring cup, etc.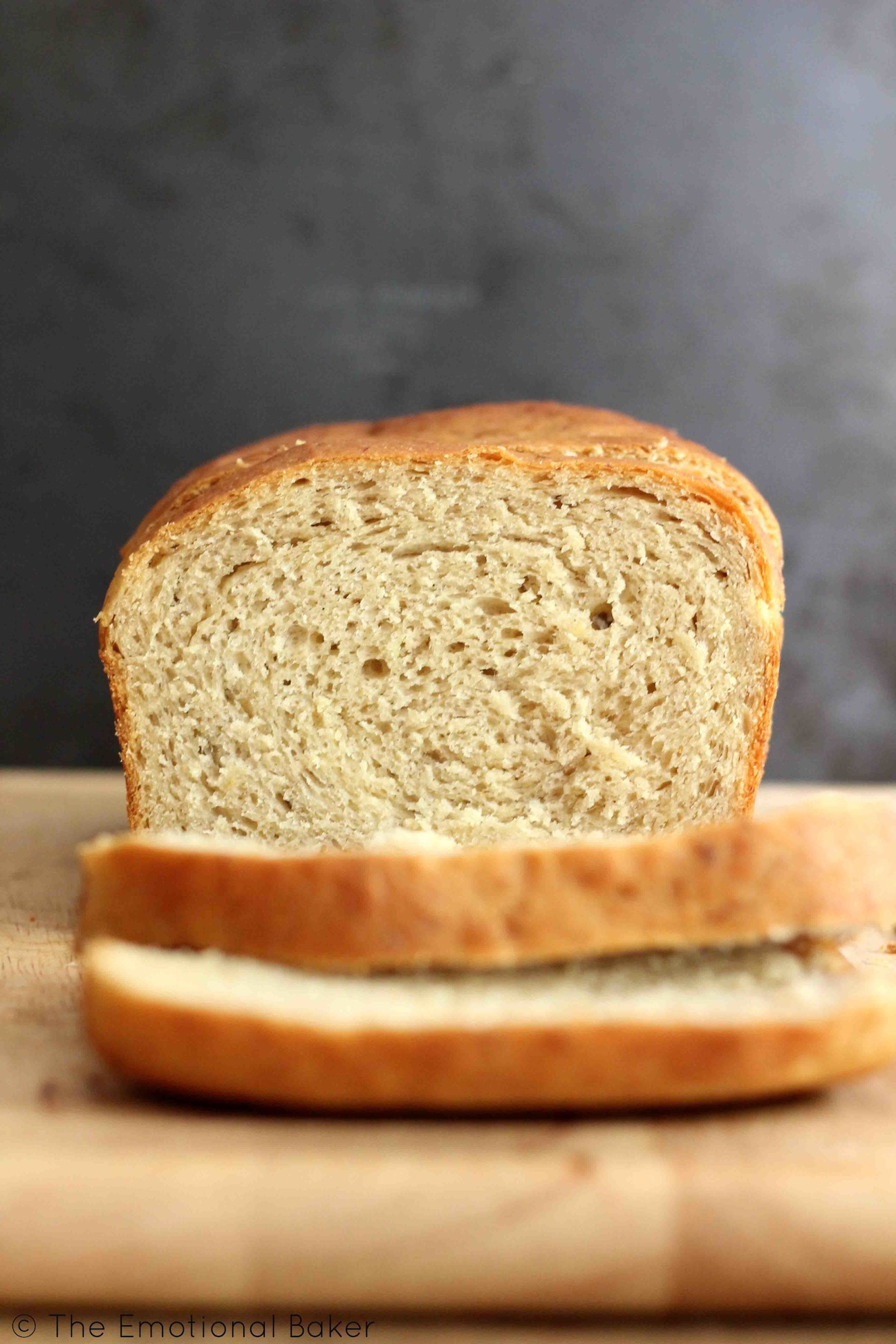 Do you know what I'm talking about?
Here's the scenario: You just poured cake batter (or applicable substance) into a prepared pan, but there's lots leftover in the bowl. So you scrape and scrape with your spatula to get all of it out of the bowl and into the cake pan. But that's nearly impossible. So what do you do – try to get every last drop or just toss it in the sink? (or lick the bowl clean 😉 )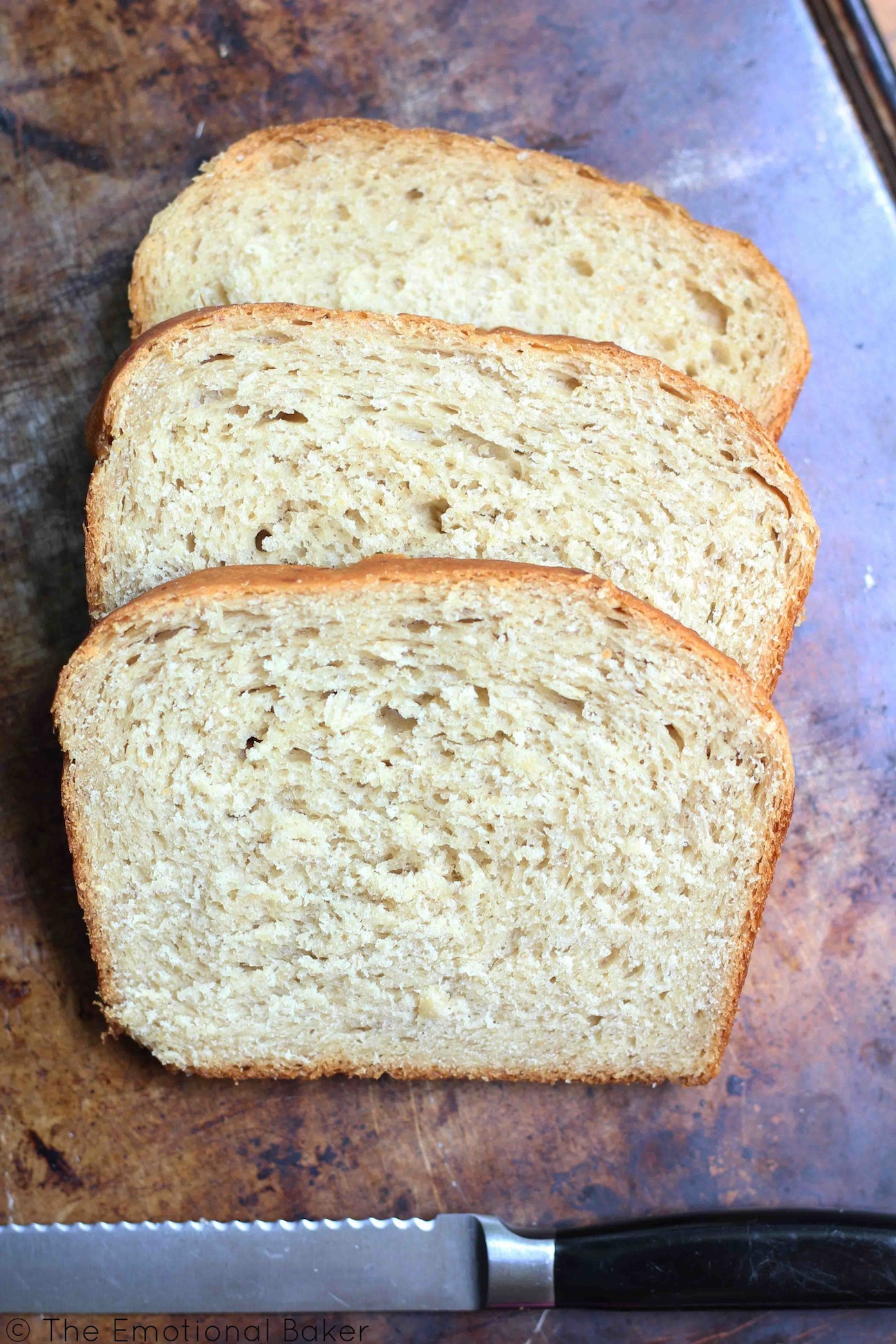 Well, I stand there for ages, trying to get every last drop out. Add this to the list of reasons why I always serve dinner late.
Bread making, on the other hand, doesn't stress me out (at least not in this department.) The dough always comes together and doesn't stubbornly stick to the sides of the bowl.
This bread in particular is a real dream – to make and eat 😉 The combination of bananas and cashew butter create a flavorful loaf that is soft and makes the best sandwiches.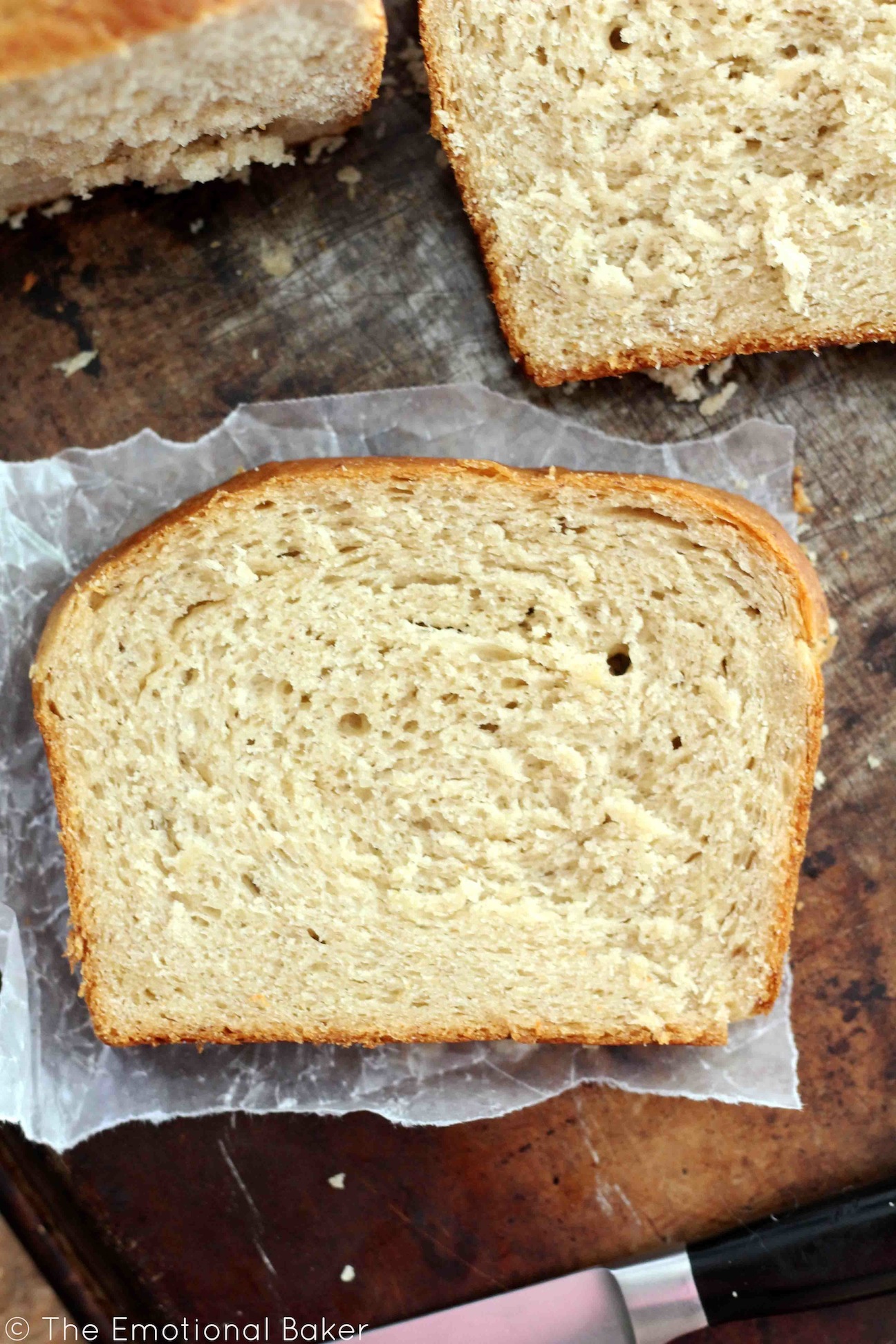 Be sure to pair it with this Coconut Cashew Butter and Graham Cracker Butter!
Banana Cashew Butter Yeast Bread
Ingredients
2.25 tsp active dry yeast
1/4 cup warm water
1/3 cup cashew milk, warmed
1/4 cup canola oil
1 cup overripe bananas, mashed
1/4 cup cashew butter
3 cups all purpose flour, divided
1/4 cup brown sugar
1 tsp salt
Instructions
In a large bowl, combine yeast and warm water. Allow to rest a few minutes.
Then add, in this order, milk, oil, bananas, cashew butter. 2 cups flour, brown sugar and salt. Stir after each addition. Gradually add extra flour, a 1/2 cup at a time, until soft dough forms. Knead for five minutes. Place dough in greased bowl and allow to rise one hour.
Preheat oven to 375 degrees and grease a loaf pan.
Roll dough into rectangle. Roll short end of dough tightly, fold over ends. Place in greased loaf pan and allow to rise one hour.
Bake loaf for 20 minutes. Tent with foil and bake an additional 20-25 minutes or until internal temperature of loaf reaches 190 degrees.
http://theemotionalbaker.com/2016/09/12/banana-cashew-butter-yeast-bread/