The ultimate coconut lover's granola. This cereal utilizes coconut oil, coconut flour, coconut sugar – and of course – lots of crunchy coconut flakes!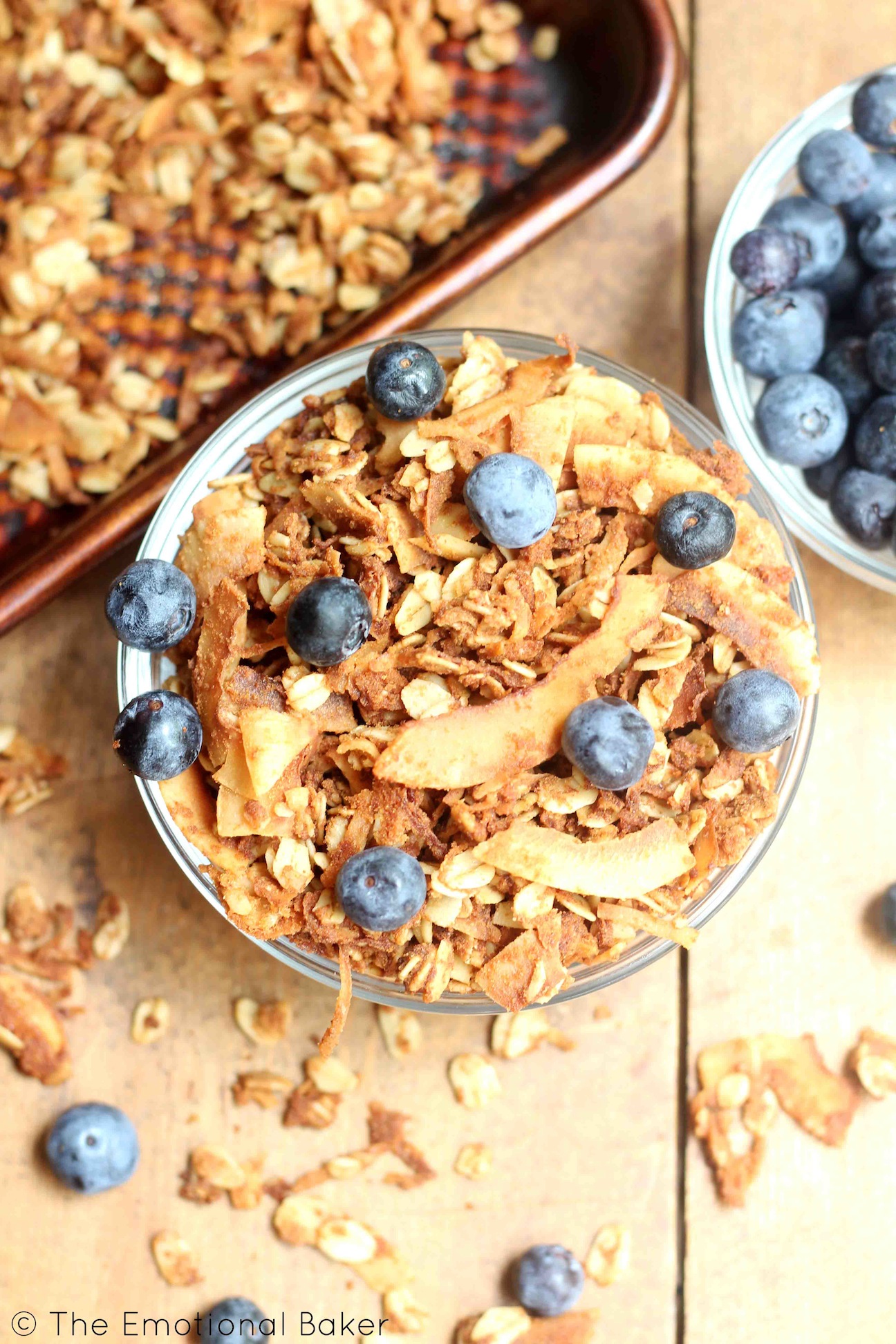 Newest way to waste time? Spend hours trying to decide on a recipe title. Take a look at this absurd list of names for TEB's newest granola creation:
Super Coconutty Granola.
Coconut Lover's Granola.
Coconut Granola.
The Ultimate Coconut Granola.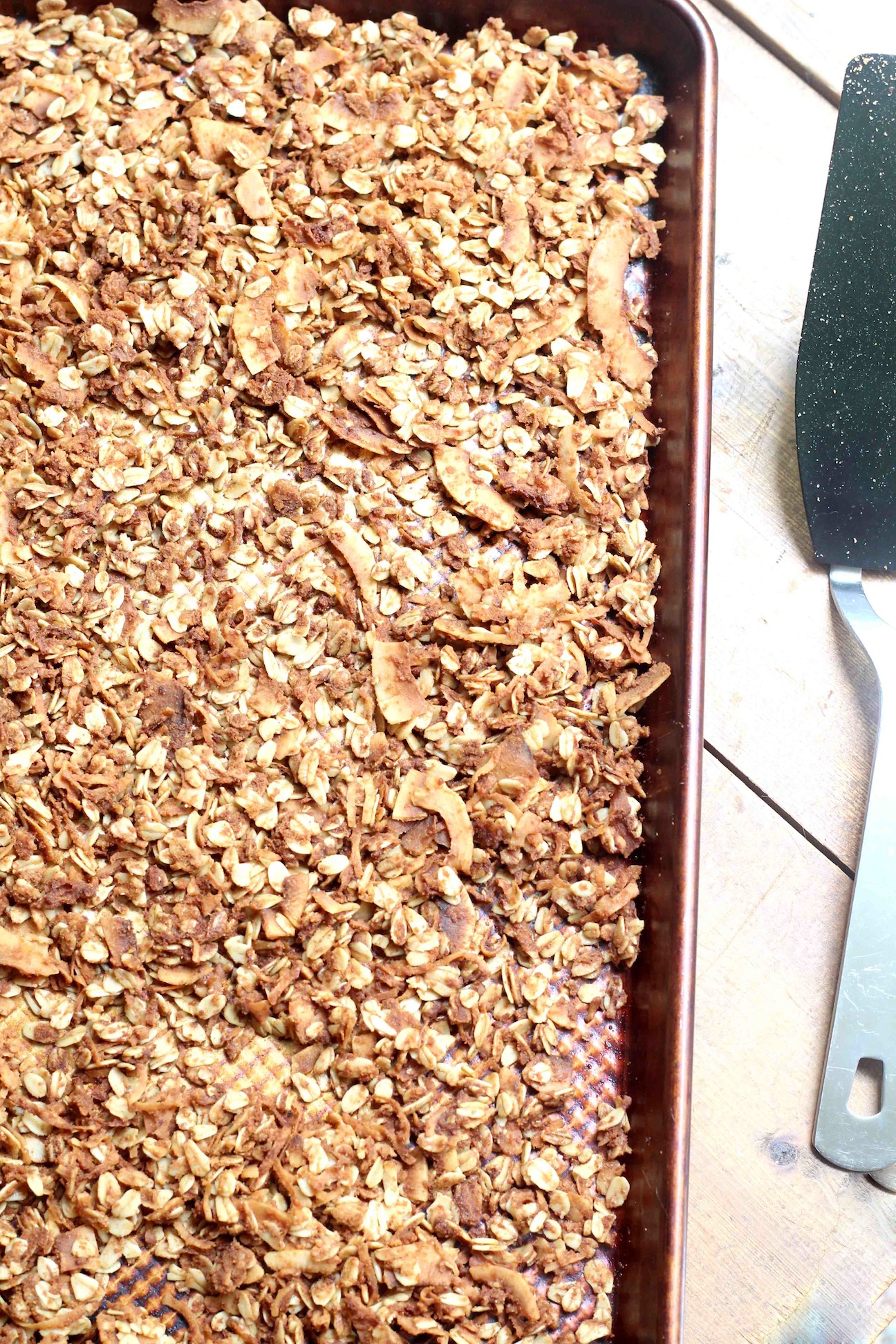 Loaded Coconut Granola.
Crunchy Coconut Granola.
All things Coconut Granola.
Toasted Coconut Granola.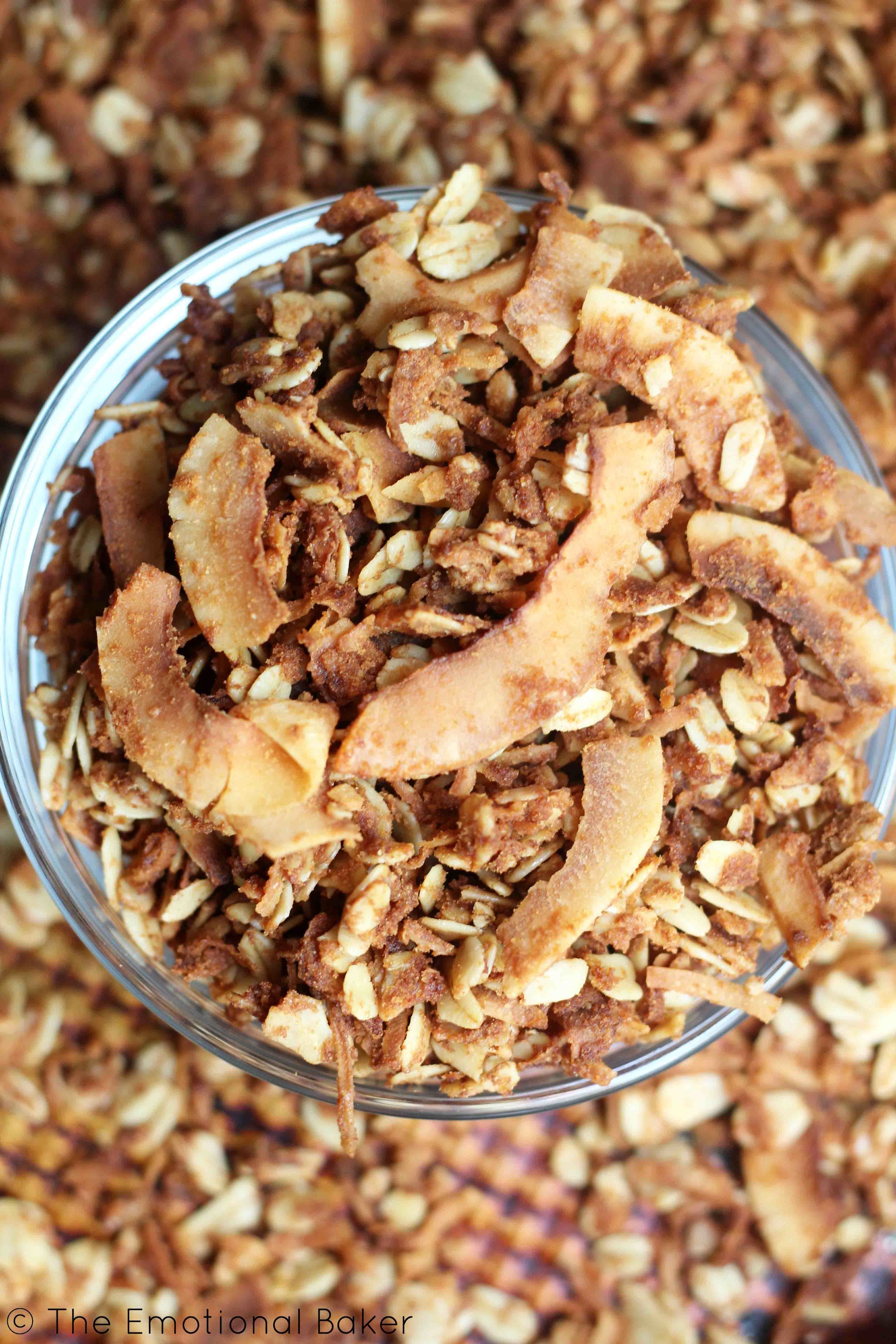 See – this is not just any old coconut granola with a handful of coconut thrown in. This granola is packed with coconut ingredients like – coconut oil, coconut flour, coconut sugar – and, duh, coconut flakes.
So, I wanted a title that would convey the abundance of coconut goodness in this granola.
But in the end, I settled for the simplest, and most obvious, title – Coconut Granola.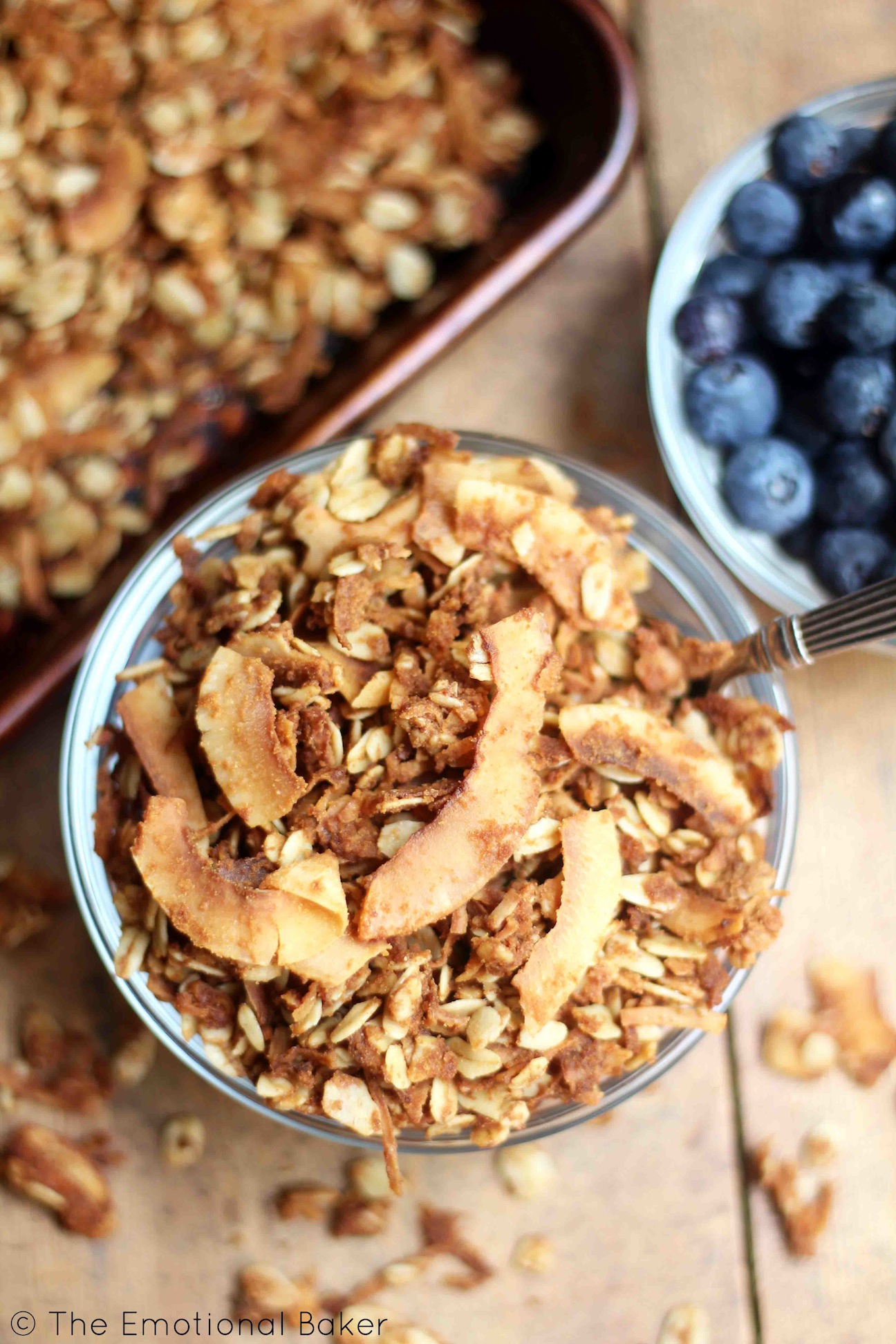 As you all know, I love granola – & today we're celebrating a fellow granola lover – Leah of Grain Changer. She's having a baby! I thought I had some cool granola flavor combos, but check out some of her genius flavor combos:
So, what kind of virtual baby shower do you throw for a granola lover? A granola one, of course!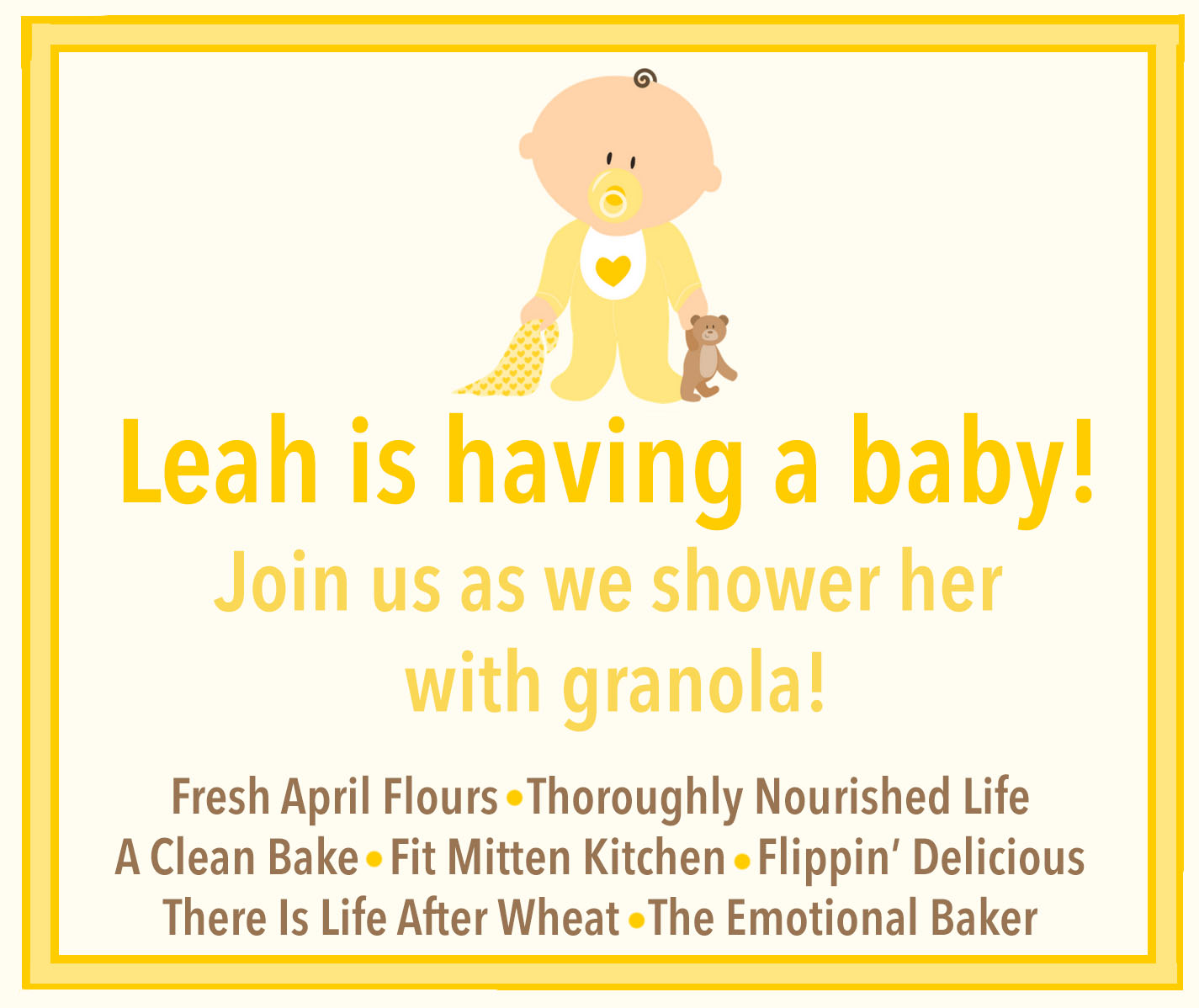 Be sure to check out everyone else's recipes!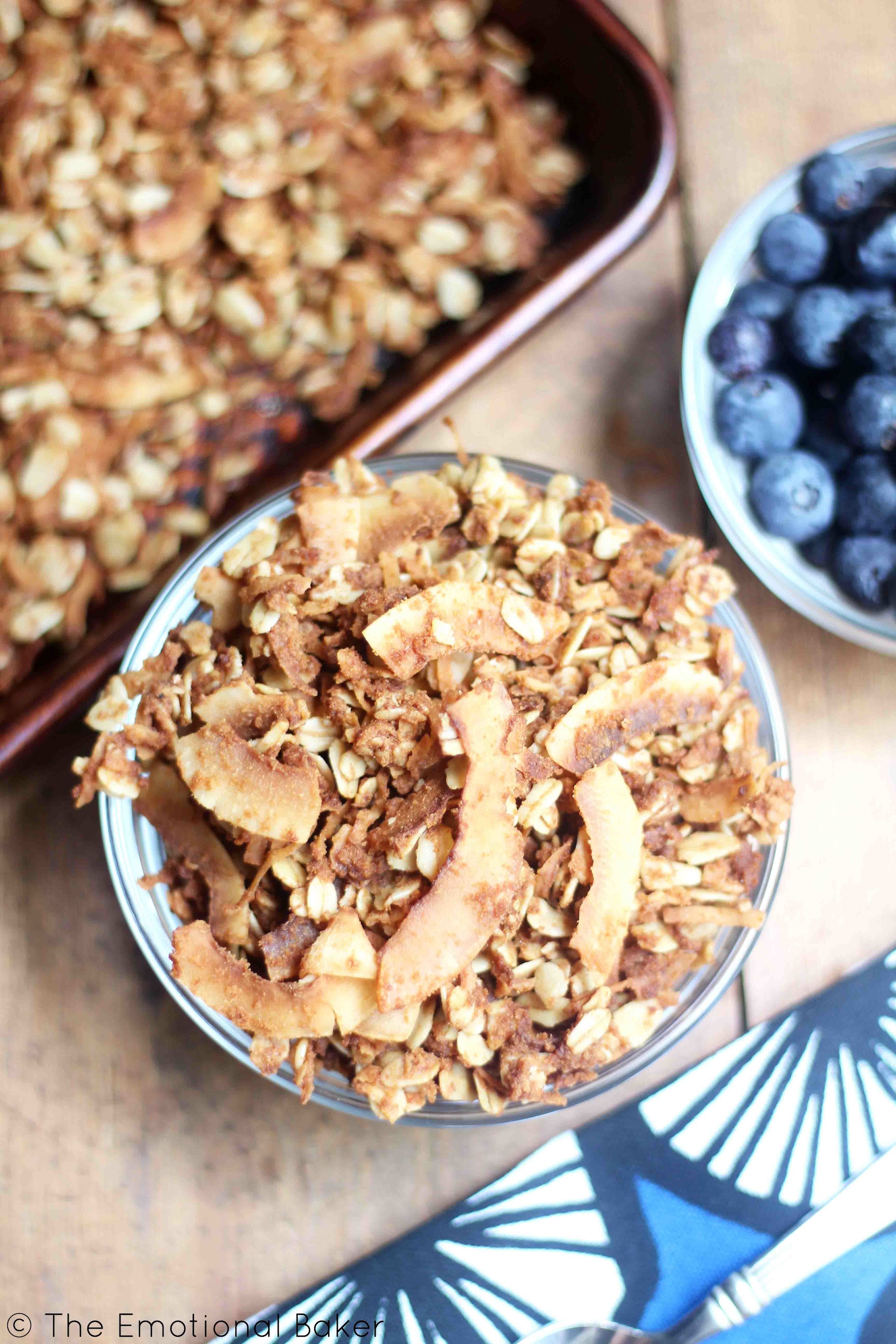 Leah, congrats on your upcoming bundle of joy 🙂 Enjoy every second – and snack on lots of granola during nap time 😉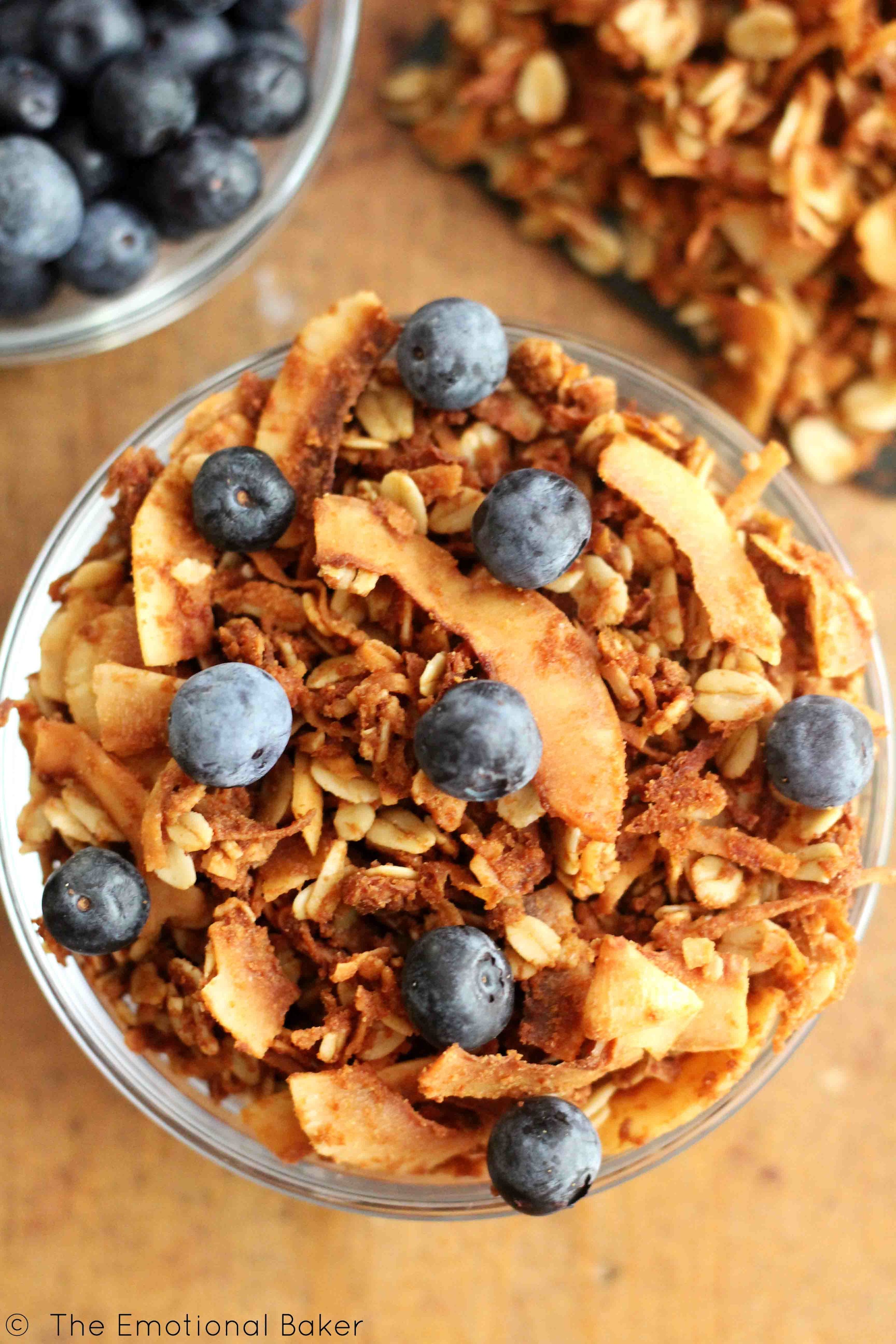 What title would you choose for this granola?
Ingredients
1/4 cup coconut oil
1/4 cup maple syrup
1/2 tsp vanilla extract
1.5 cups rolled oats
2.5 tbsp coconut flour
1 tbsp coconut sugar
1/2 cup coconut flakes
1/2 cup shredded coconut
Instructions
Preheat oven to 300 degrees. Grease a baking pan with canola oil.
In a medium bowl or measuring cup, combine coconut oil, maple syrup and vanilla extract.
In a large bowl, combine oats, coconut flour, coconut sugar, coconut flakes, and shredded coconut. Pour liquids into dry and mix until oats are thoroughly coated. Spread in an even layer on prepared baking sheet.
Bake 30 minutes. Then use a spatula to flip granola. Pack back into place and bake an additional 20 minutes. Allow to completely cool before storing in an airtight container.
http://theemotionalbaker.com/2016/09/20/coconut-granola/