The classic criss-cross cookie gets an update with cashew butter, chocolate and sprinkles!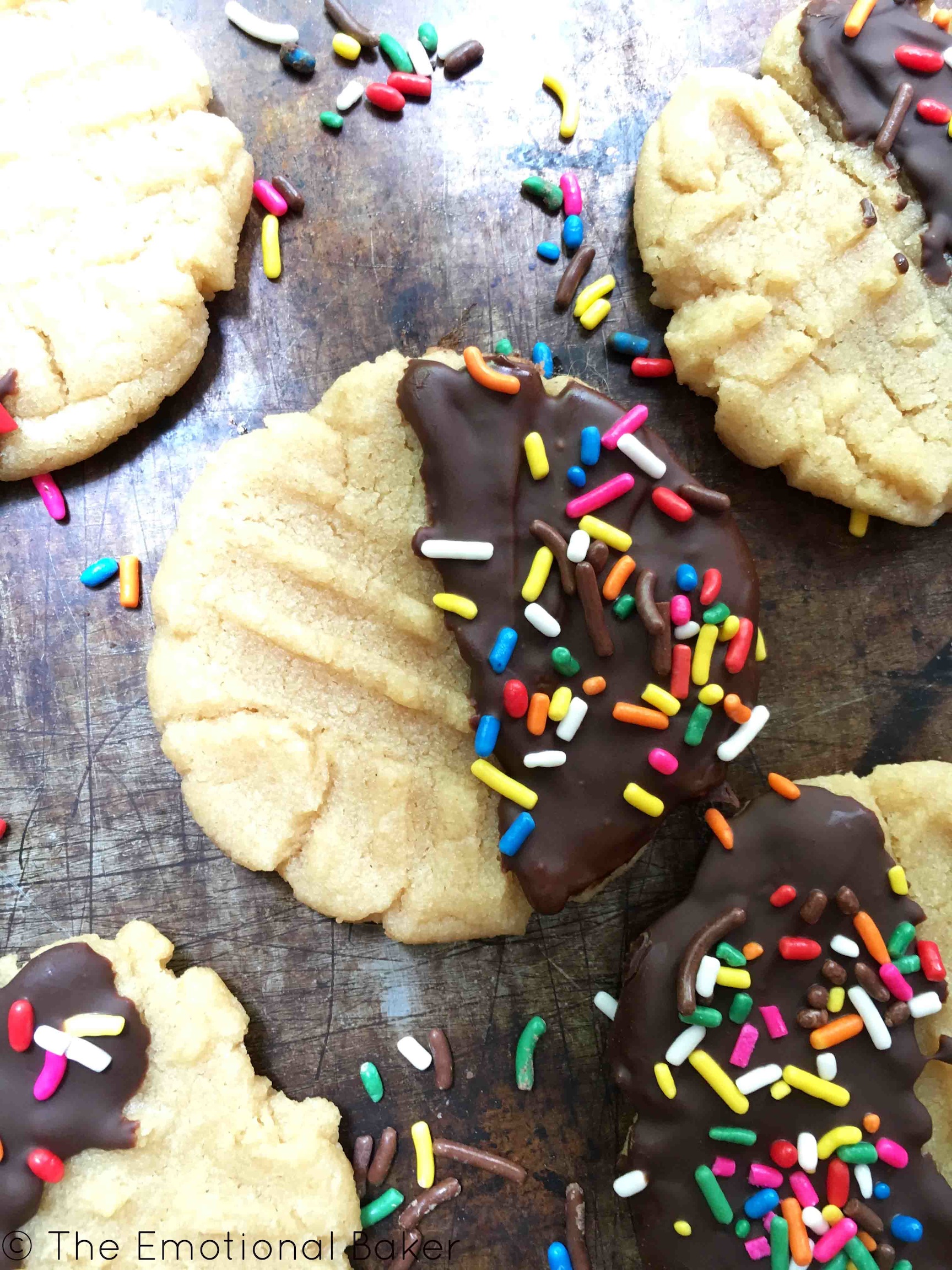 By now, you know I have a gazillion different quirks – many I've shared. The newest –  fork size.
I cannot stand the dinner fork. The size is too awkward for comfortably dining. Don't get me wrong – it has its uses – like piercing potatoes to test for doneness or making criss crosses in cookies 😉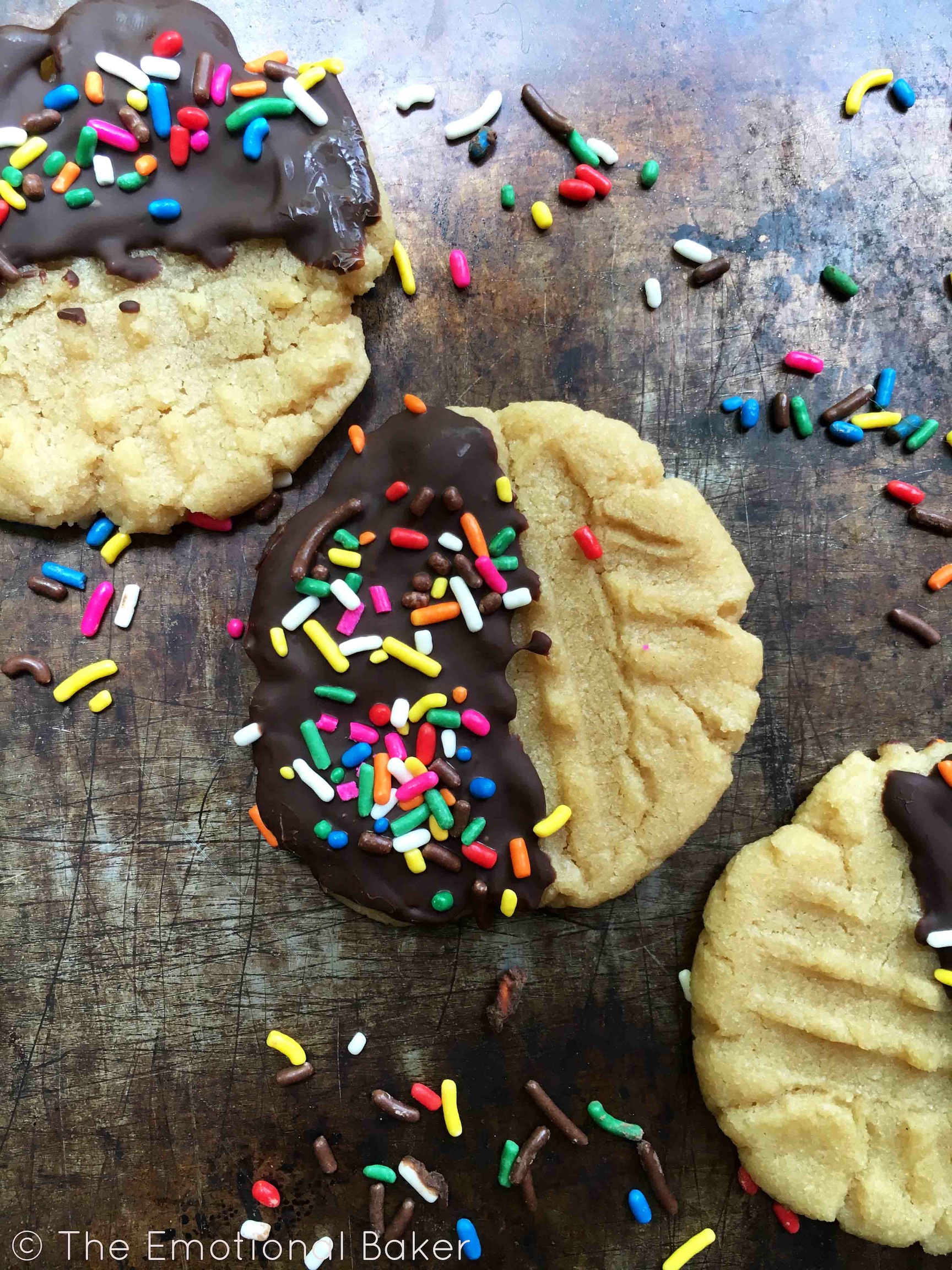 But it has no business acting like an eating instrument.
That's where the salad fork comes in 😉 At least I won't be going to any fancy dinner parties in the near future where this activity would be frowned upon!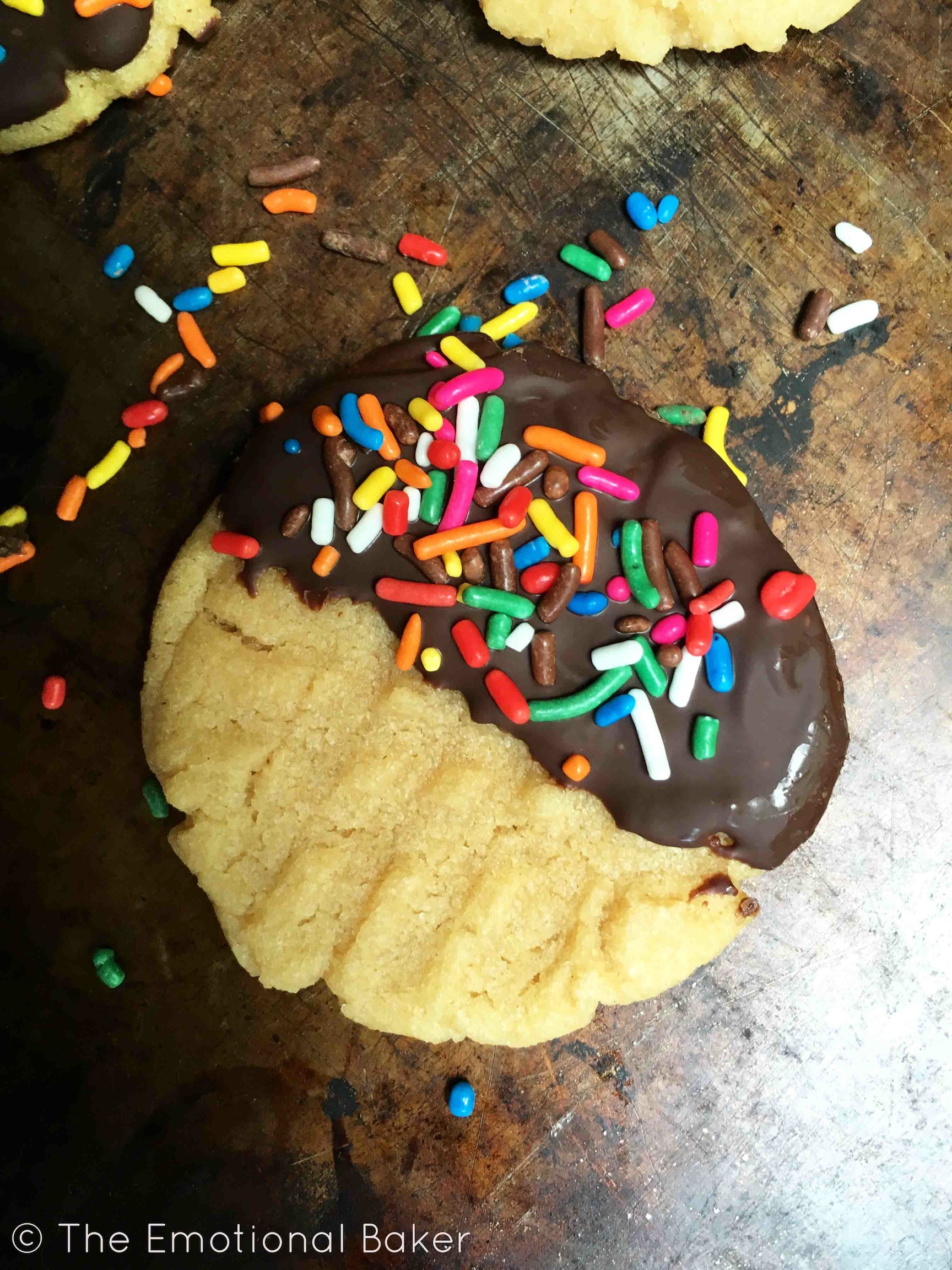 Today I'm sharing the recipe for these Criss-Cross Cashew Butter cookies on My Cooking Spot. (a perfectly acceptable excuse to use the dinner fork!) Forget the classic peanut butter cookie – this cashew butter version is more fun since it's dipped in chocolate AND has sprinkles!
Or stick around here and grab these cookie recipes: