Disclosure: Thank you to Graze for kindly sponsoring this post. All opinions are 100% honest & completely my own. Thanks for supporting the brands that support The Emotional Baker!
Wake up with a healthy bowl of cranberry oatmeal packed with antioxidants, potassium and fiber.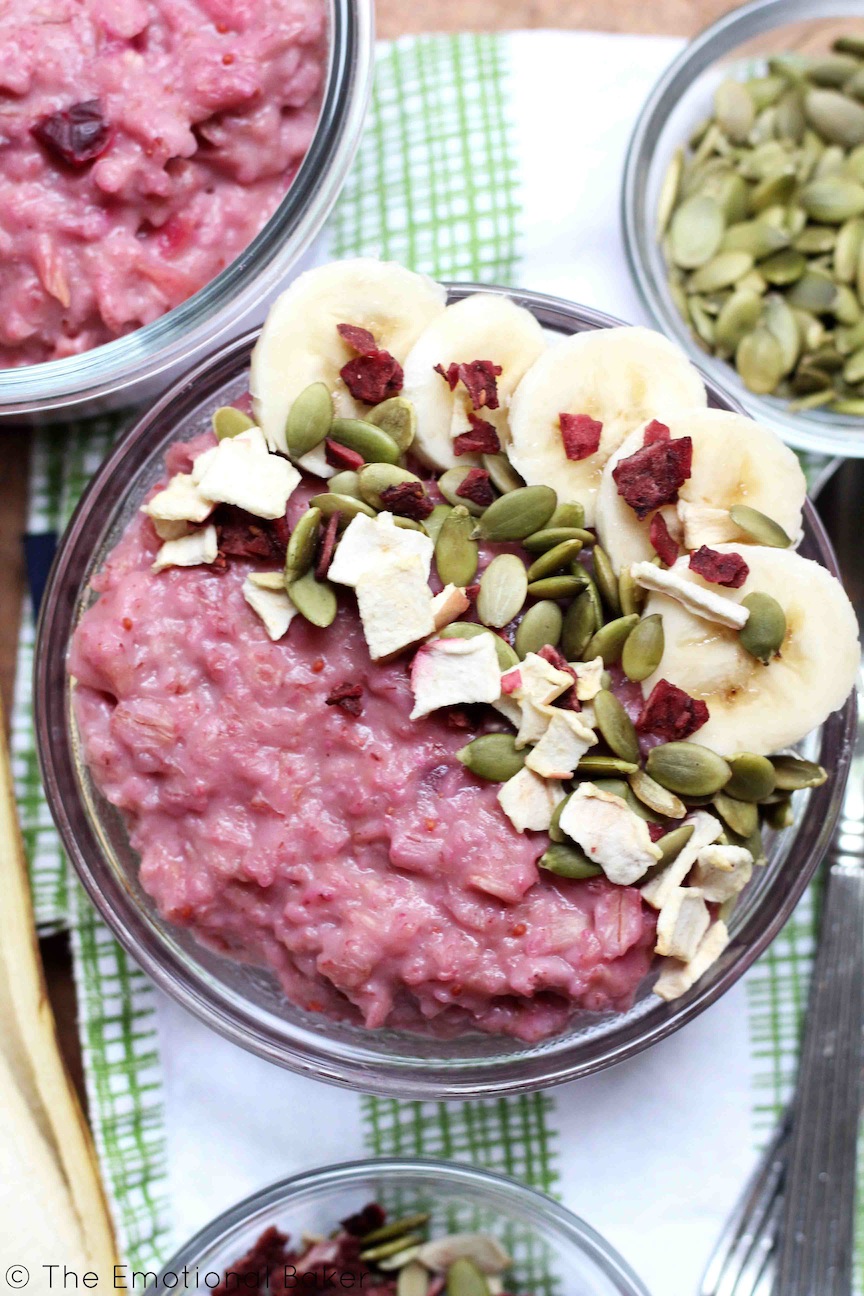 Smoothie bowls – not for me.
Don't get me wrong, I love the idea of them. & if you're super talented, you can pull off some gorgeous ones.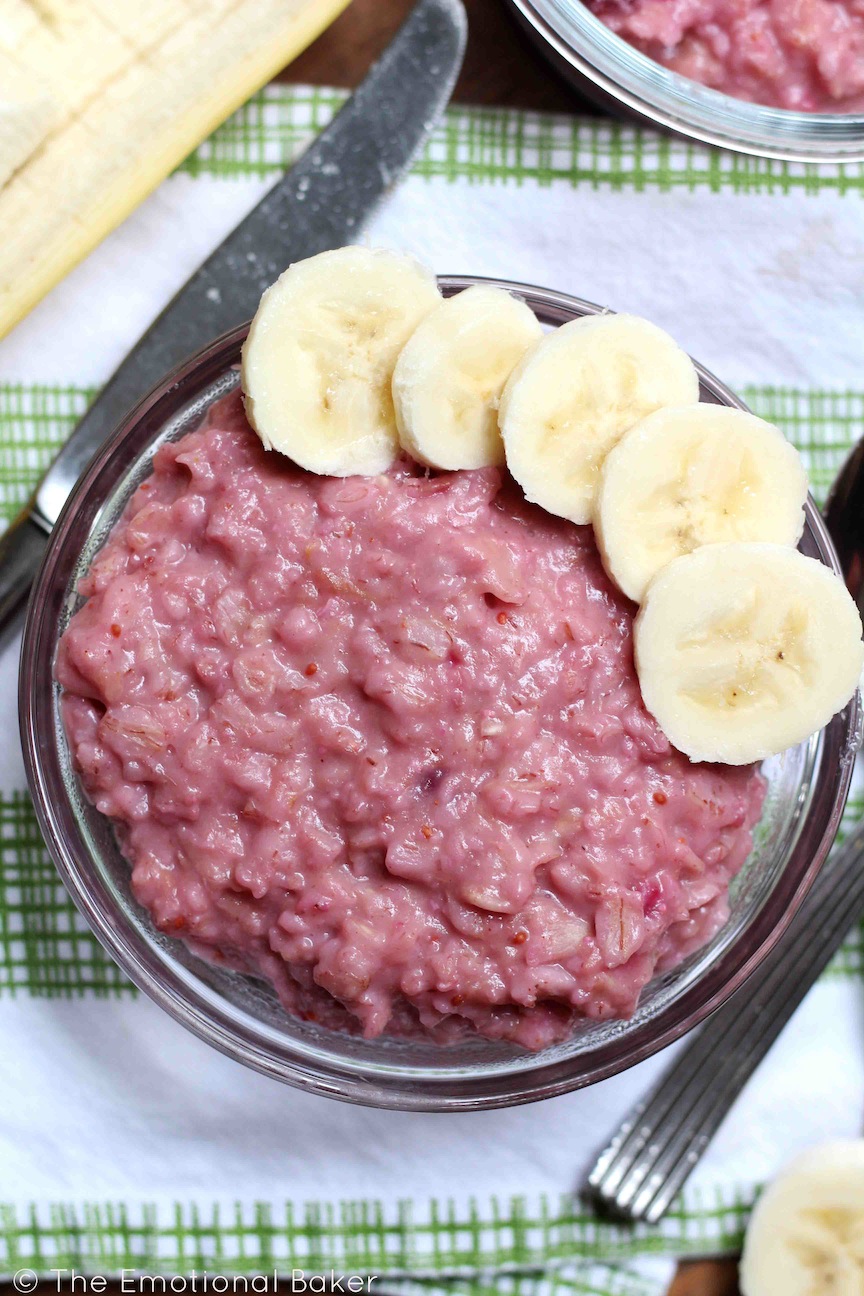 But whenever I've tried them, it's been a constant fight against gravity and temperature change.
Oatmeal bowls on the other hand – I'm obsessed (as of September 20th.)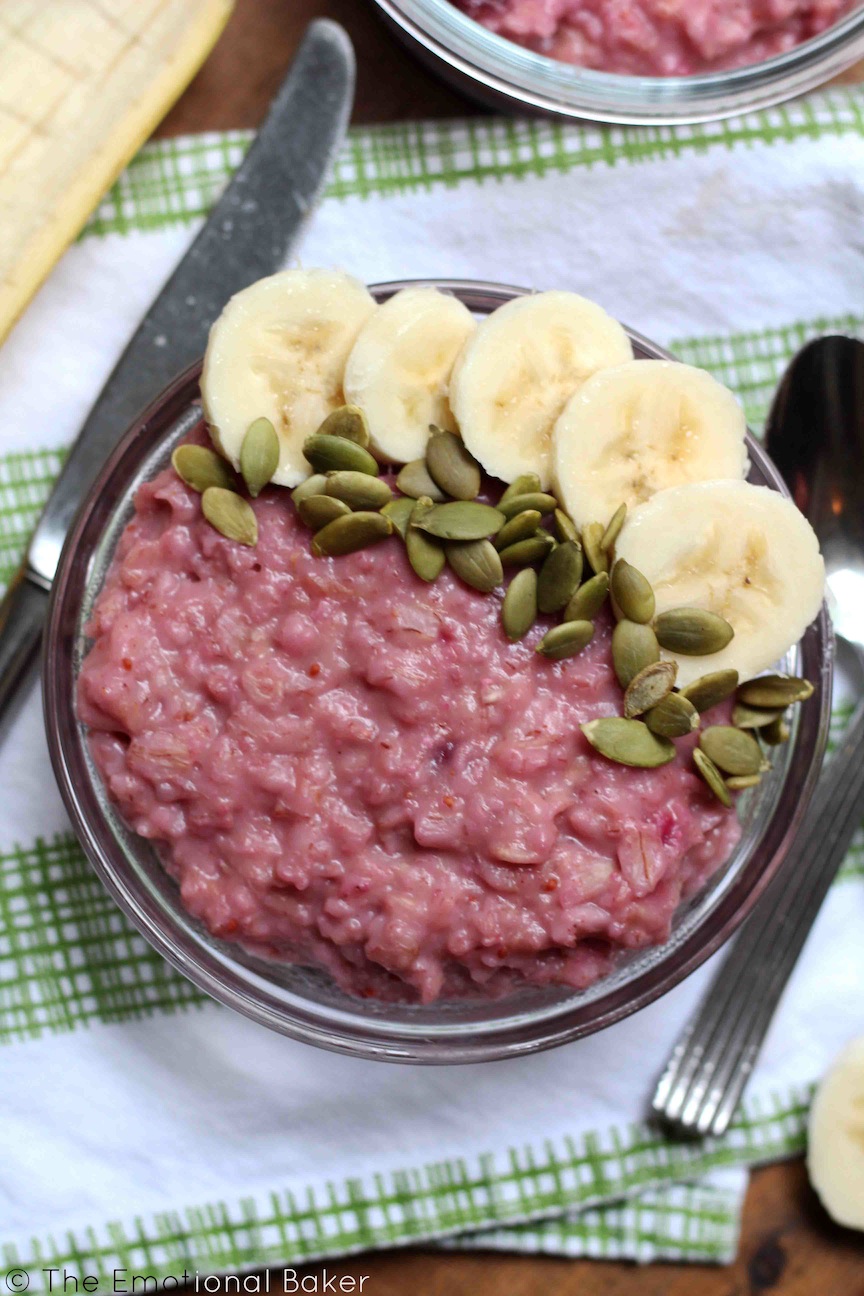 The oats provide a sturdy base, so the toppings don't all sink to the bottom, meaning you don't have to work as quickly. (Lukewarm oats are better than liquidy smoothies!)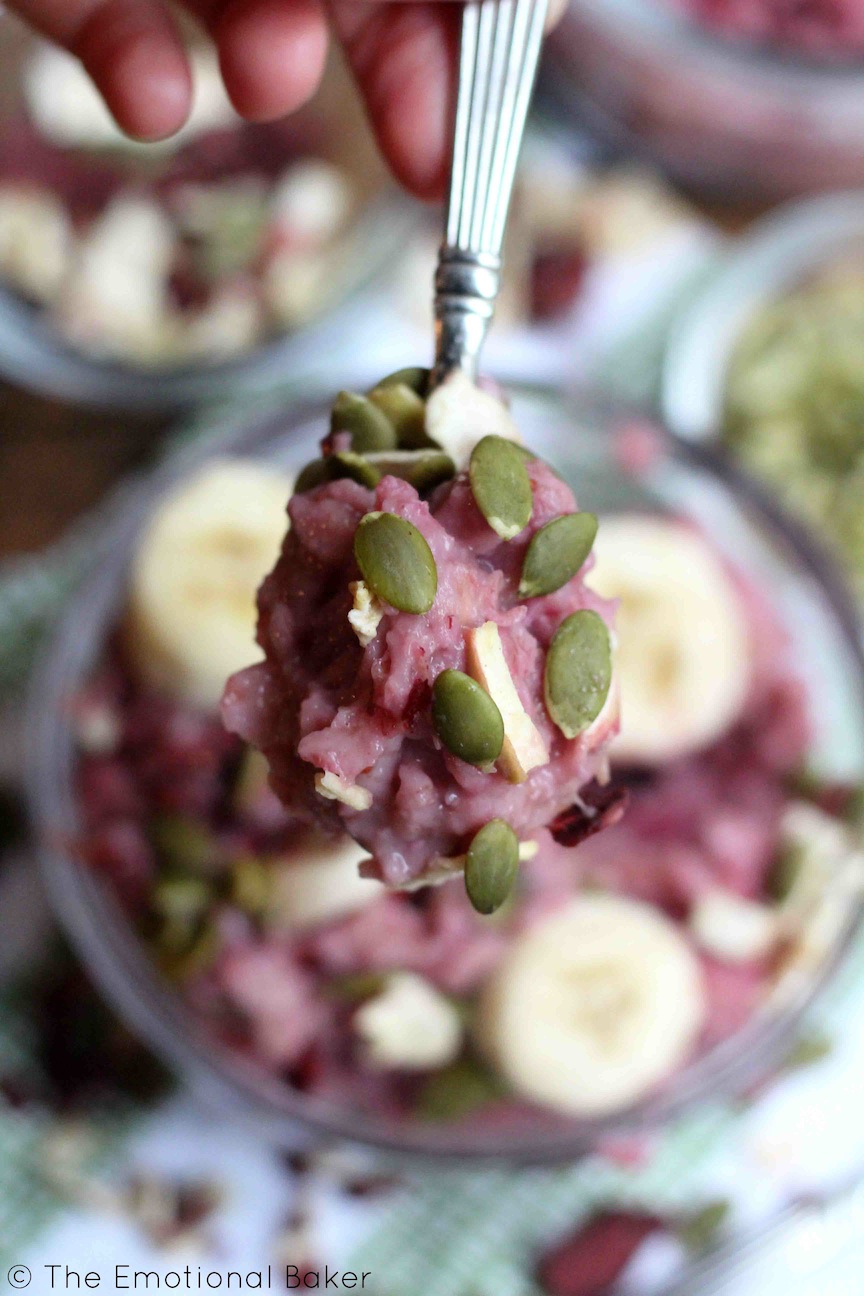 These oats come just in time for the upcoming cranberry harvest! Luckily, I had a frozen bag from last year so I could get a head start 😉
I topped these oats with Baobab and Raspberry Clusters, pumpkin seeds and sliced banana, but I think anything would be delicious!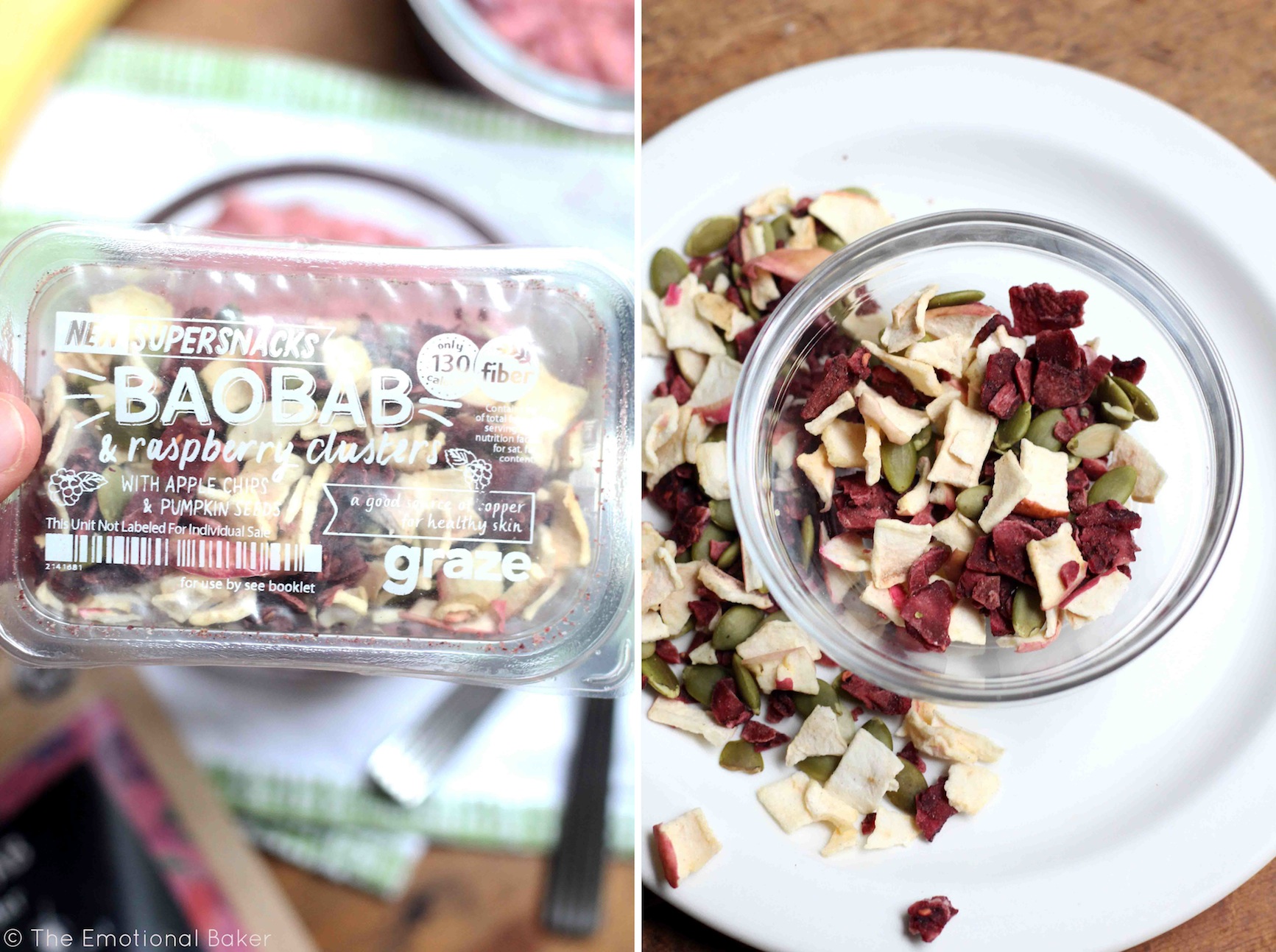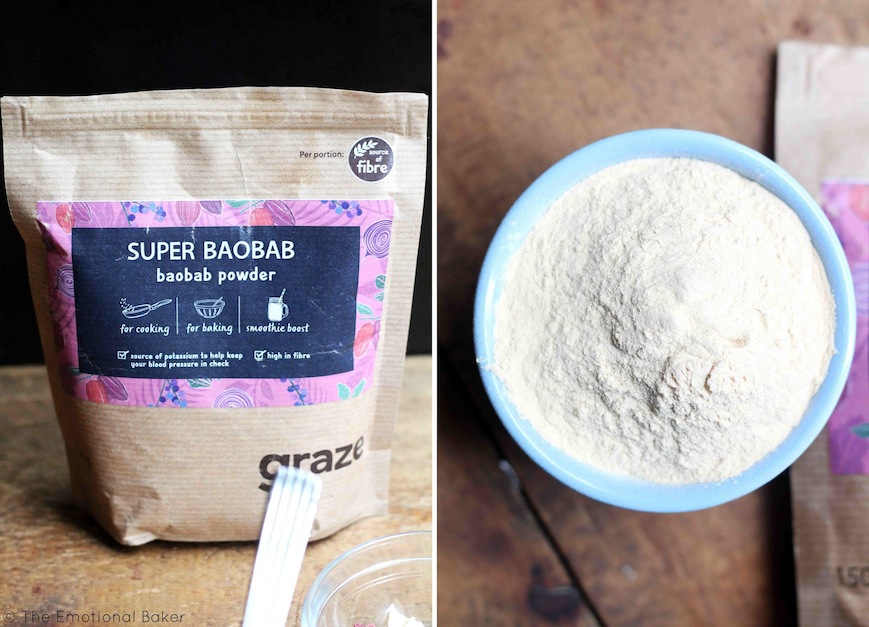 They also incorporate superfood Baobab. Have you heard of it? The baobab fruit grows on the Adansonia tree, also known as the Tree of Life. It is an excellent source of potassium and fiber. The citrus flavor perfectly complements these cranberry oats.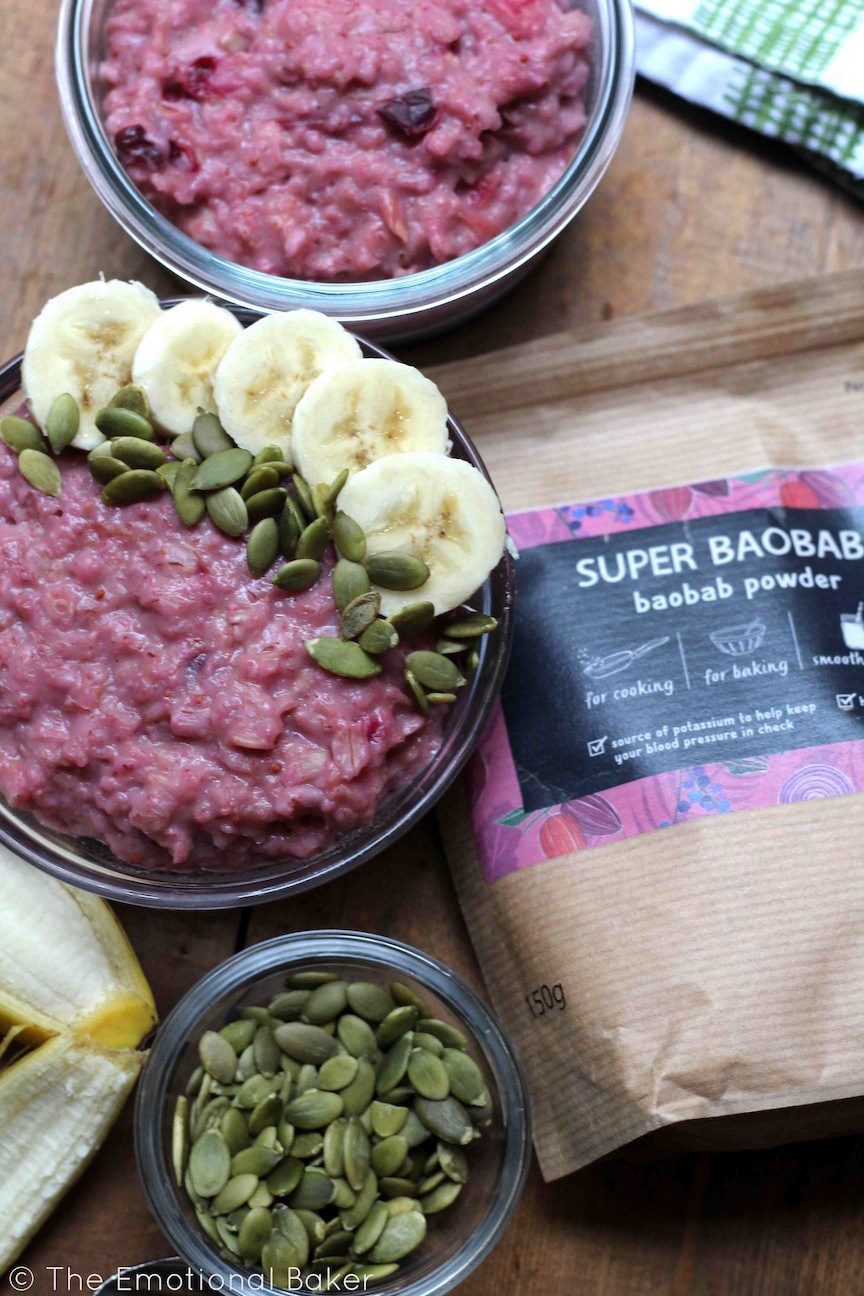 To make these oats at home, head to Graze to stock up on Baobab powder! It can be added to smoothies, baked goods (I made Cranberry Muffins!) or these oats 😉
(If you don't have access, the powder can be omitted for a still delicious Cranberry Oatmeal!)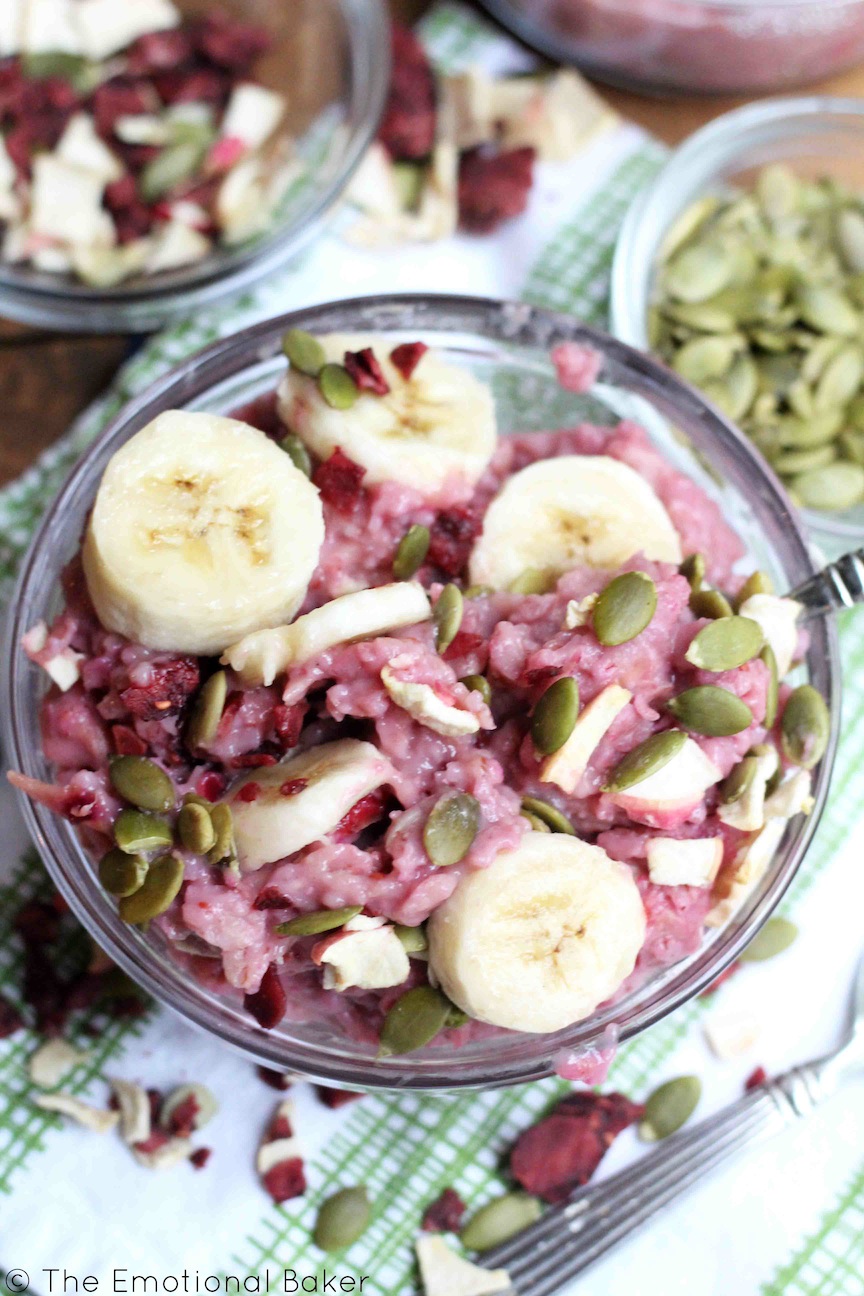 Do you start to crave warm breakfasts in the fall/winter?
Ingredients
Oatmeal:

3/4 cup unsweetened cashew milk
1 cup water
1 cup cranberries, fresh or frozen (do not thaw)
1 cup rolled oats
1 tbsp maple syrup, or to taste
Pinch of salt
1 tsp Baobab powder, or to taste

Recommended Toppings:

Sliced banana
Pumpkin Seeds
Instructions
In a medium saucepan over high heat, combine cashew milk, water, cranberries and oats.
As mixture begins to boil, start smashing the berries with a fork or potato masher.
Once boiling, reduce heat to medium low and cook for 5-6 minutes, or until desired consistency is reached. Stir occasionally and make sure oats do not stick to bottom of pan.
Remove from heat and stir in maple syrup, salt and baobab powder.
Allow to cool for a few minutes, then divide among bowls and add desired toppings.
http://theemotionalbaker.com/2016/10/10/cranberry-baobab-oatmeal/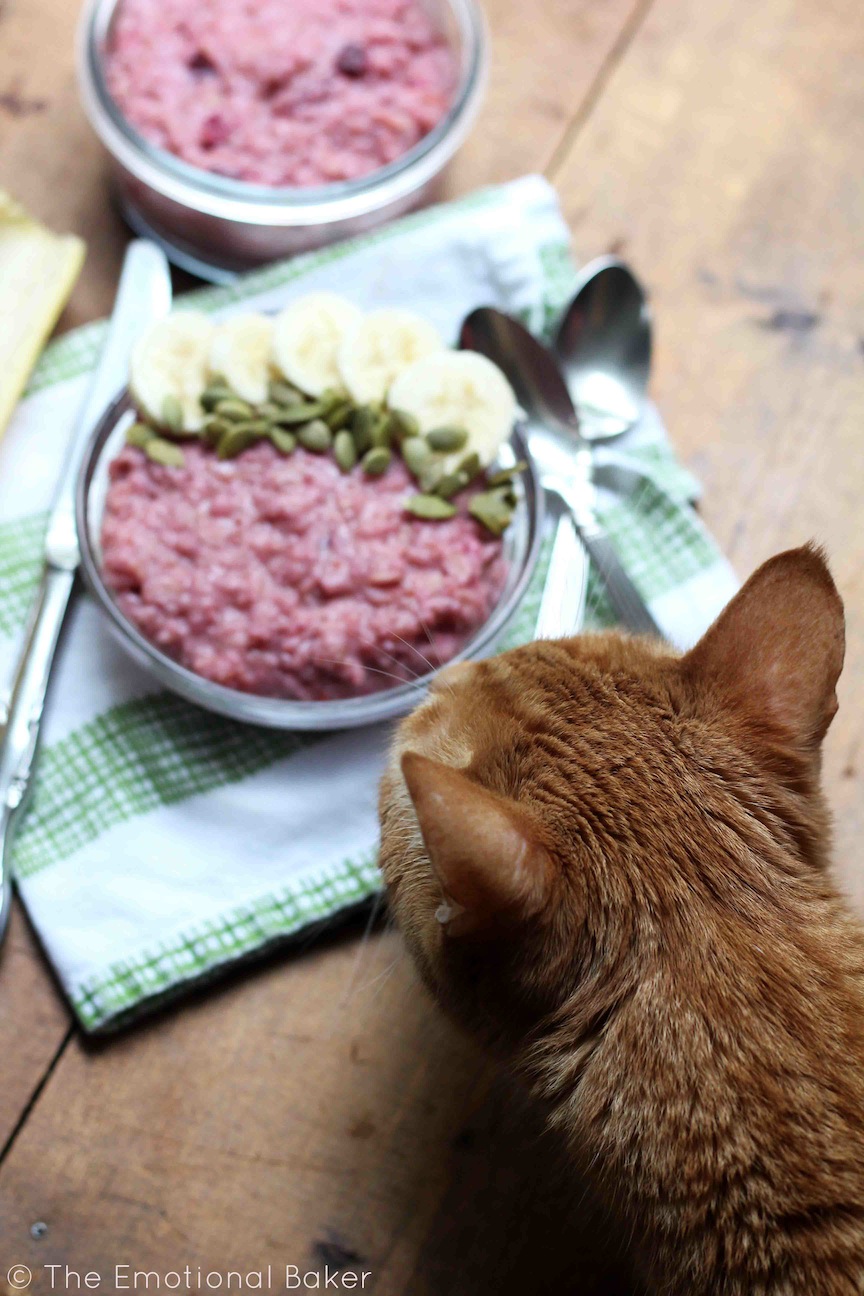 PS: Even Punk'n approves of these oats 😉