Make Ginger O's at home! You'll love these spicy ginger cookies, especially paired with vanilla frosting!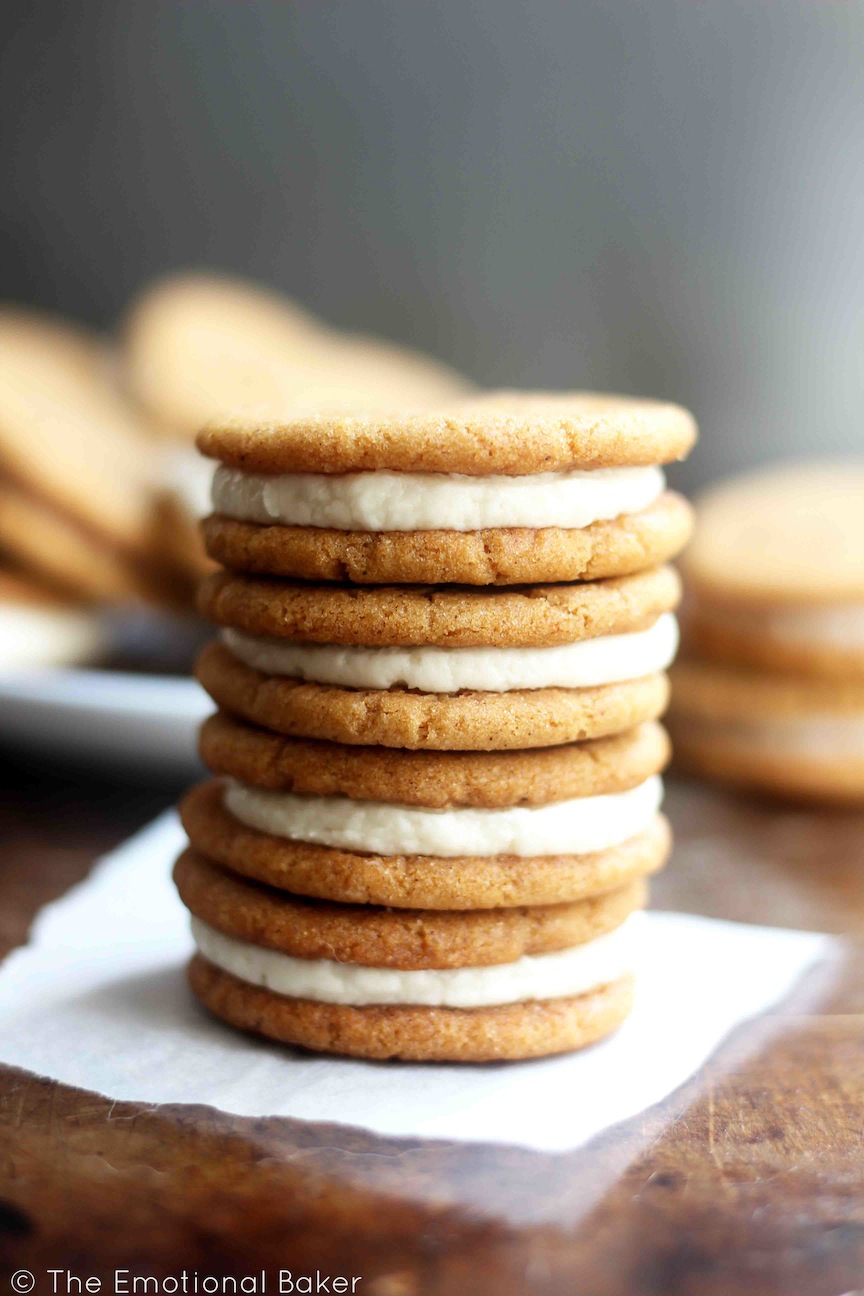 Snack time, otherwise known as tea time, is absolutely mandatory in my house. & it's my favorite part of the day. All day I look forward to savoring the week's treat – whether it be a cookie, pie, cake or muffin.
But I don't really remember what snacks I had growing up. I do remember the occasional ice cream cone (!) and my dad tricking me with his "homemade" pumpkin cookies (that weren't homemade at all!)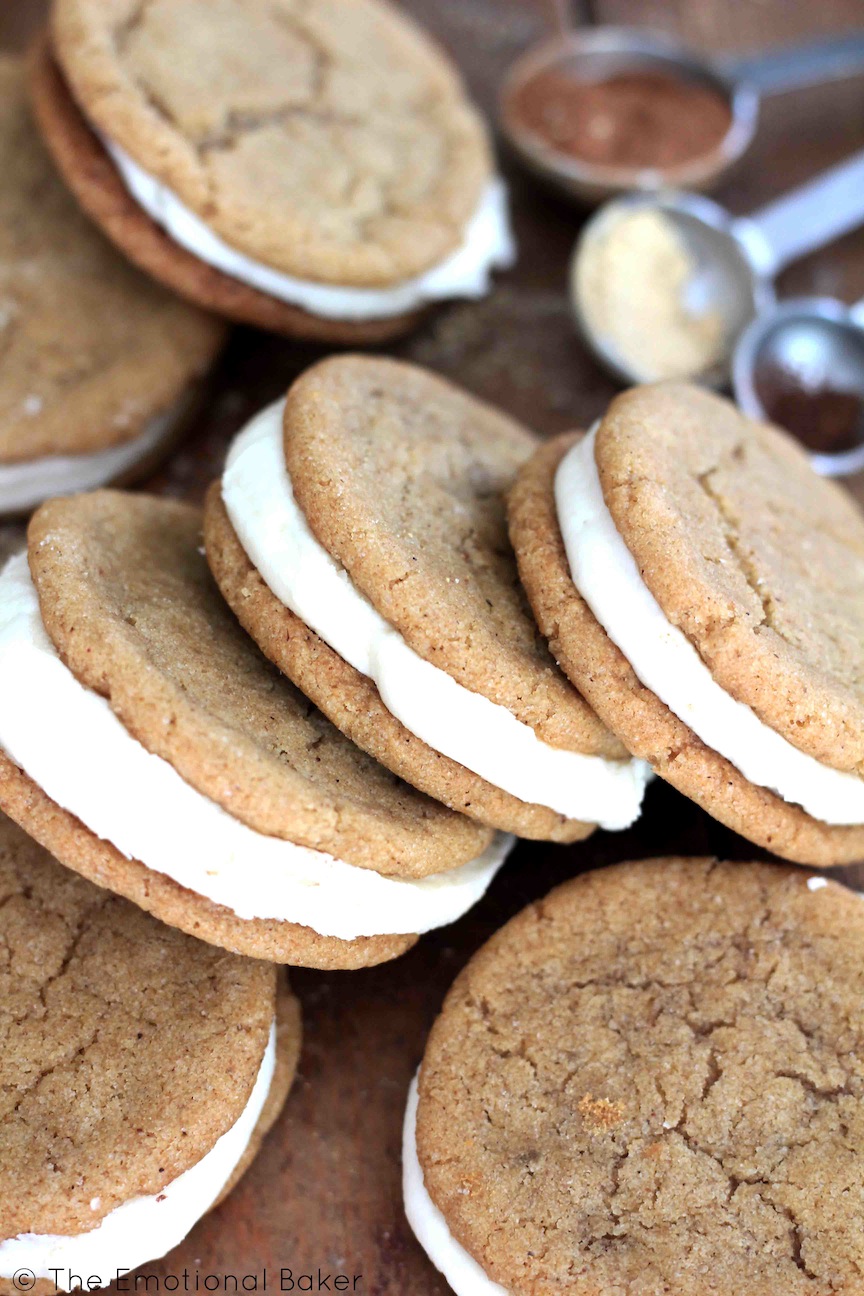 Another treat that stands out are Ginger O's. I was pretty amazed at first that a sandwich cookie other than Oreos existed! I remember passing the package around and not wanting to stop with just two!
The Ginger O love continued in college. My parents and I would go out to eat some Sundays and then shop at Whole Foods (since my hometown is Whole Foods-less) We'd get two packs of Ginger O's. I'd take my package back to my dorm room – and it was like having a piece of home (not trying to sound sappy!)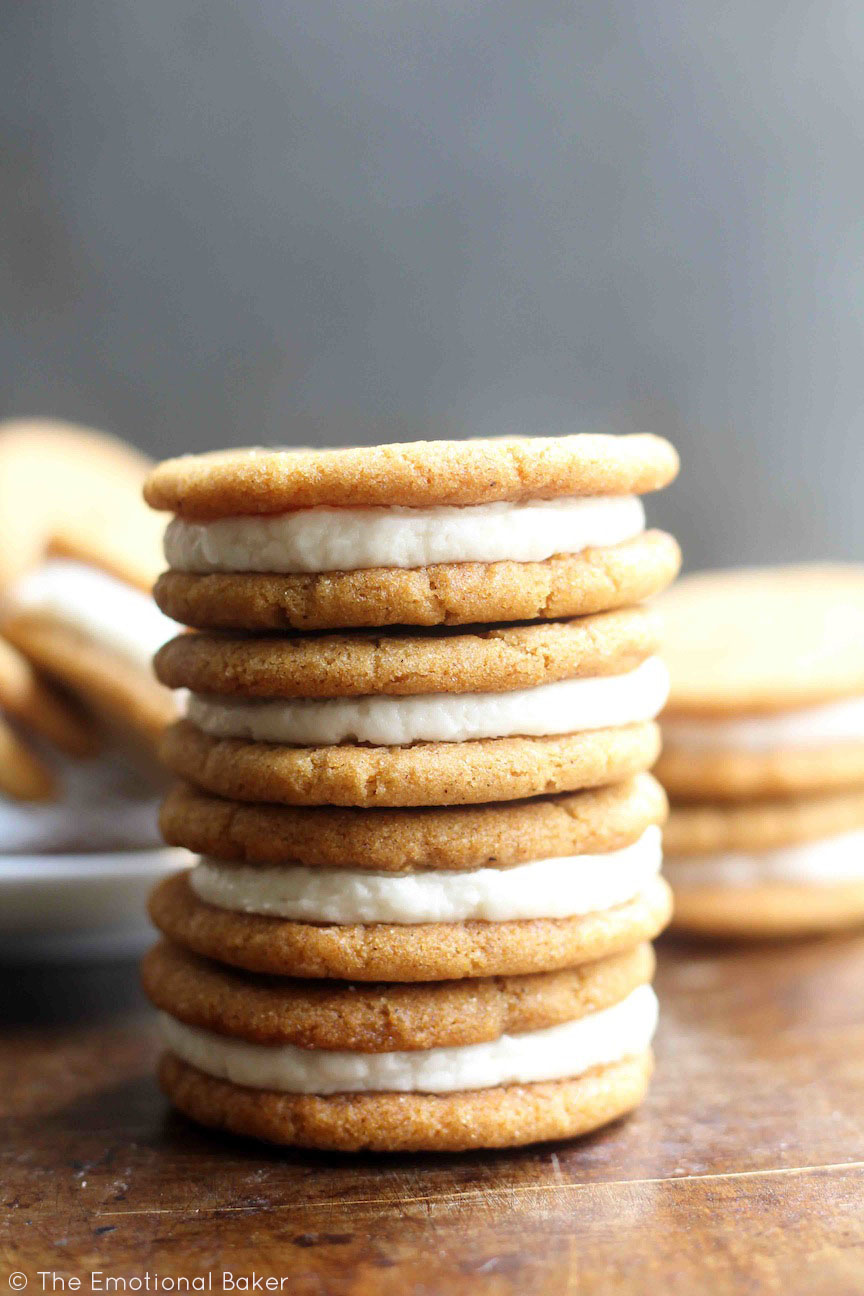 Anywho – I haven't had the store-bought variety in a long time and I had a craving for them – so I whipped my own up! I think you'll love this spicy ginger cookie paired with vanilla frosting.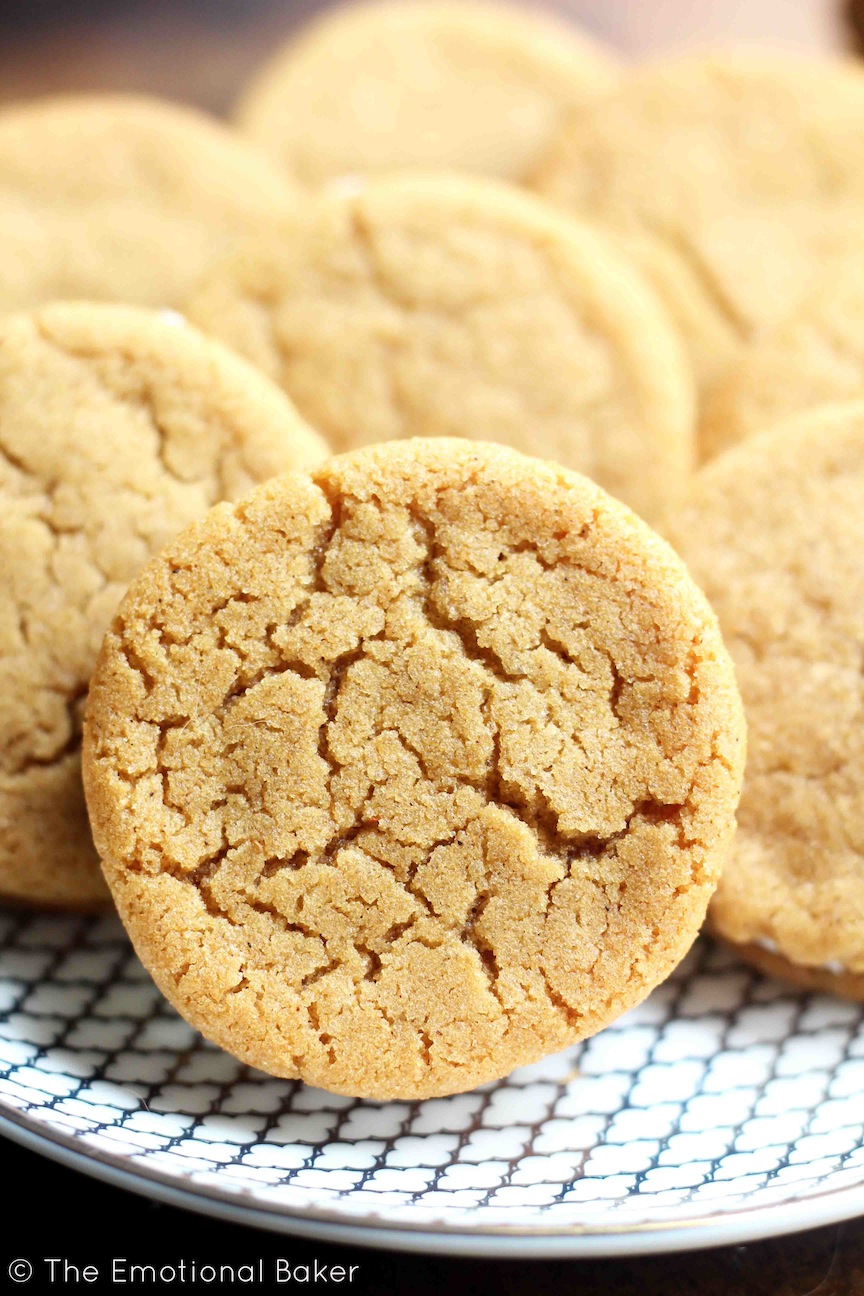 Also, I had the pleasure of sending these to three fellow food bloggers as part of the First Annual Food Blogger Love Cookie Exchange. Participation involved donating to CLIMATES-Rescue and The Bunny Hutch Boutique and/or No Kid Hungry. In return, I received three scrumptious cookies too!!
Be sure to check out everyone's recipes!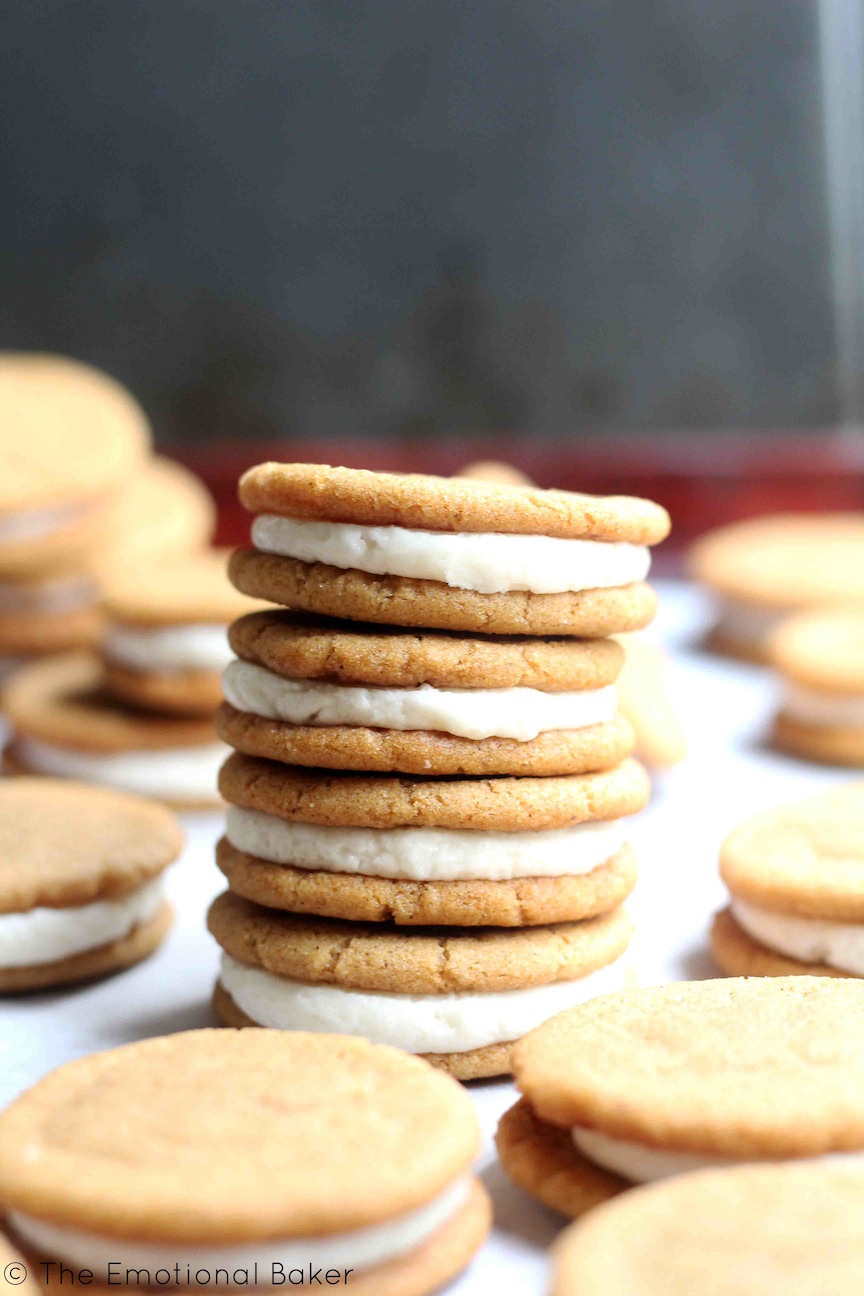 What's your favorite snack?
Ingredients
Cookies:

2 cups all purpose flour
1 tsp baking powder
1 tsp baking soda
1 tsp salt
2 tsp ginger
1/2 tsp cinnamon
1/8 tsp cloves
1/8 tsp nutmeg
1/2 cup brown sugar
1 cup sugar
1/2 cup canola oil
1 tsp vanilla extract
2 tbsp molasses
3 tbsp nondairy milk + addl as needed

Frosting:

1/2 cup margarine
3 cups powdered sugar
1 tsp vanilla extract
1 tbsp + 1 tsp nondairy milk
Instructions
Cookies:

Preheat oven to 350 degrees. Line a baking sheet with parchment paper.
In a medium bowl, combine flour, baking powder, baking soda, salt and spices.
In a large bowl, use a fork to combine brown sugar, sugar, canola oil and vanilla extract. Once combined, add molasses & 3 tbsp milk. Fold in dry ingredients. If dough is too dry, add extra milk one tsp at a time until soft dough forms. Divide dough into 80 equal pieces, roll into balls, flatten with palm of hand.
Bake for 6 min. Allow cookies to cool 5 min, then transfer to wire rack.

Frosting:

Beat margarine. Add powdered sugar, beat. Add vanilla extract, beat. Add milk one tsp at a time until frosting forms.

Assembly:

Spread frosting between two ginger cookies of equivalent size.
http://theemotionalbaker.com/2016/12/05/homemade-ginger-os/