Chocolate chip cookies receive a makeover just in time for Christmas! These Peppermint Chocolate Chip Cookies include crushed candy canes and a sweet topping.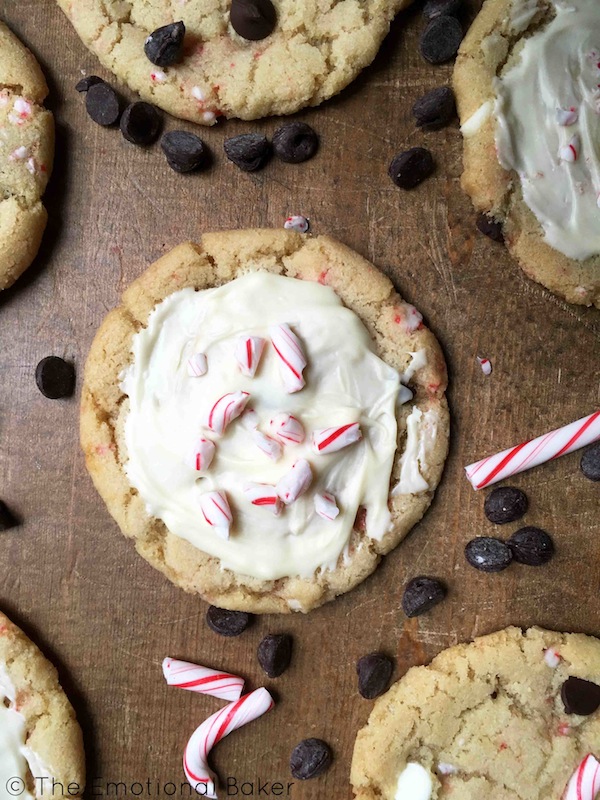 Chocolate truffles. Popcorn. Chocolate chip cookies. 
These make perfect gifts for teachers, distant relatives and neighbors.
Growing up, my mom would always get Belgian chocolates for my teachers and a big tin of cookies for our cousin.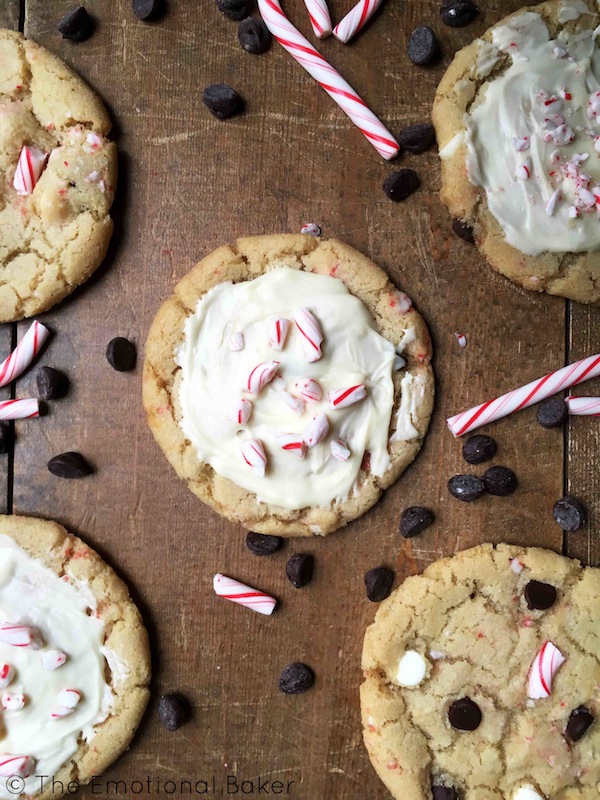 Being the sweet obsessed child I was (am) how could I resist peeking at these treats when I knew they were right under the tree?!? (Remember I have a problem with sneaking foods and trying to hide the evidence – so you know this story is headed for disaster. But don't worry – I left the truffles alone 😉 It's the chocolate chip cookies that were in danger!)
I thought, hey, if I open that tin and sneak a cookie or two, no one will know the difference. Well, a cookie or two, turned into about the whole canister!
Luckily, my mom caught my embarrassing cookie sneaking before giving the cookies away!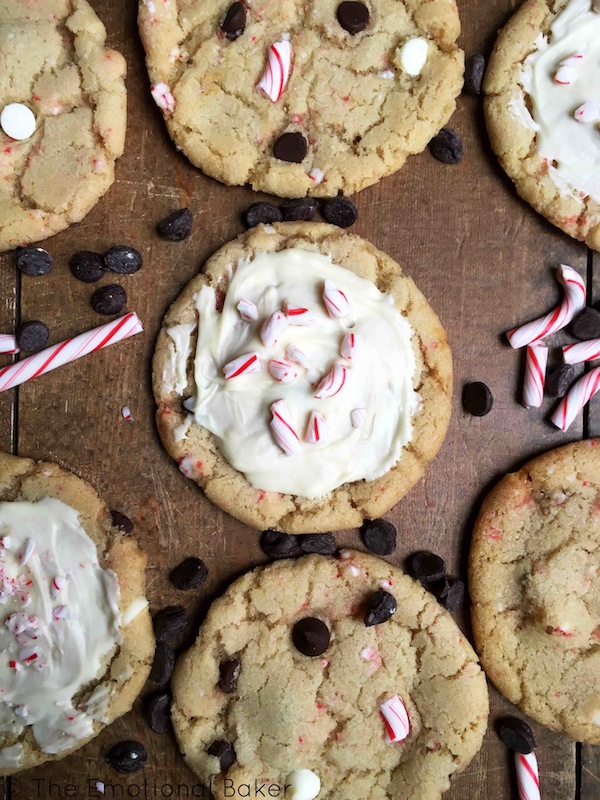 What I should have been doing was making batch after batch of my favorite holiday cookie – these Peppermint Chocolate Chip Cookies! These are an upgraded chocolate chip cookie, filled with crushed peppermint and made extra special with a topping of white chocolate or a simple icing.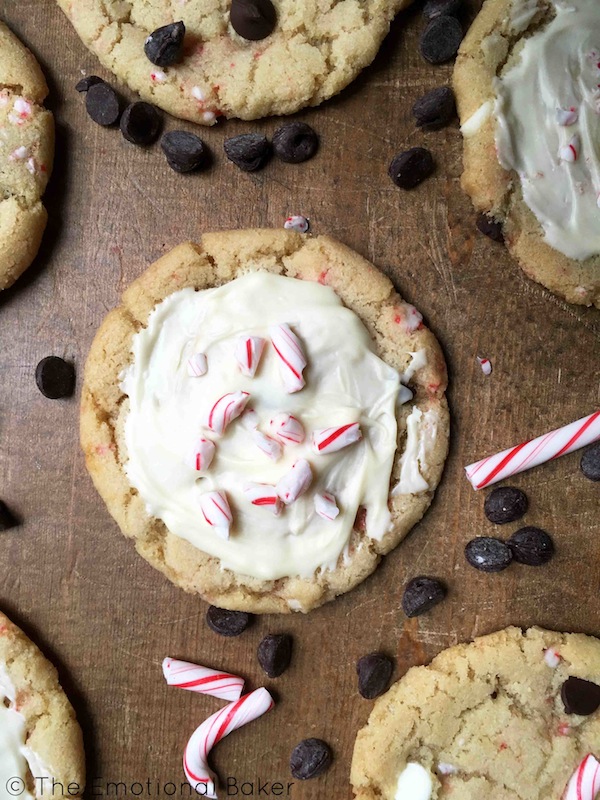 Today I'm sharing the recipe for these Peppermint Chocolate Chip Cookies on My Cooking Spot.
Or stick around here and check out these Peppermint Dark Chocolate Cookies 😉