Start your day with Cranberry Sweet Rolls! This breakfast bun features a sweet lemon roll that is swirled with homemade cranberry jam.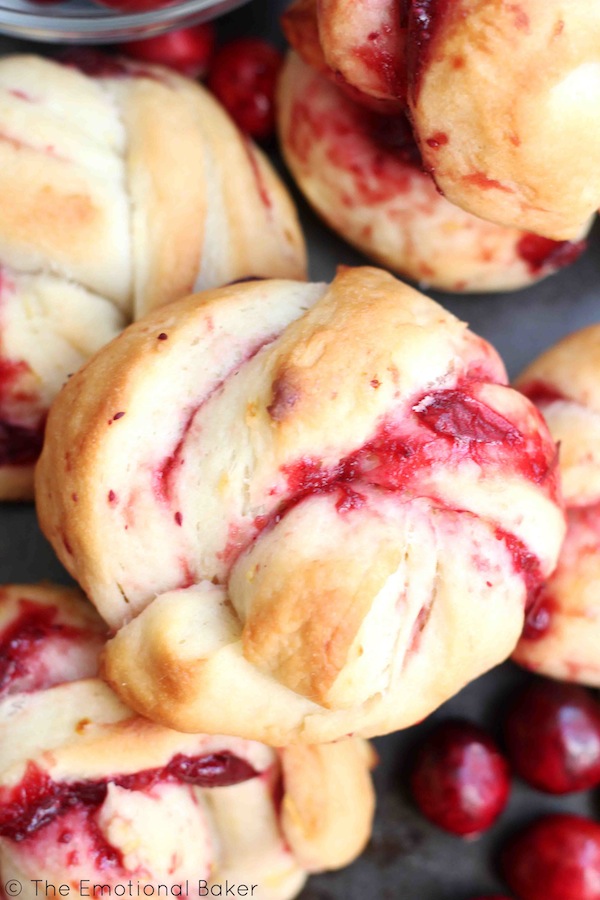 Christmas morning prep: Set morning buns out to rise. Prepare breakfast casserole. Leave Peppermint Chocolate Chip Cookies out for Santa.
Christmas morning: run down to see what Santa brought, devour breakfast, then pass out (depending on how sweet the Christmas punch is!)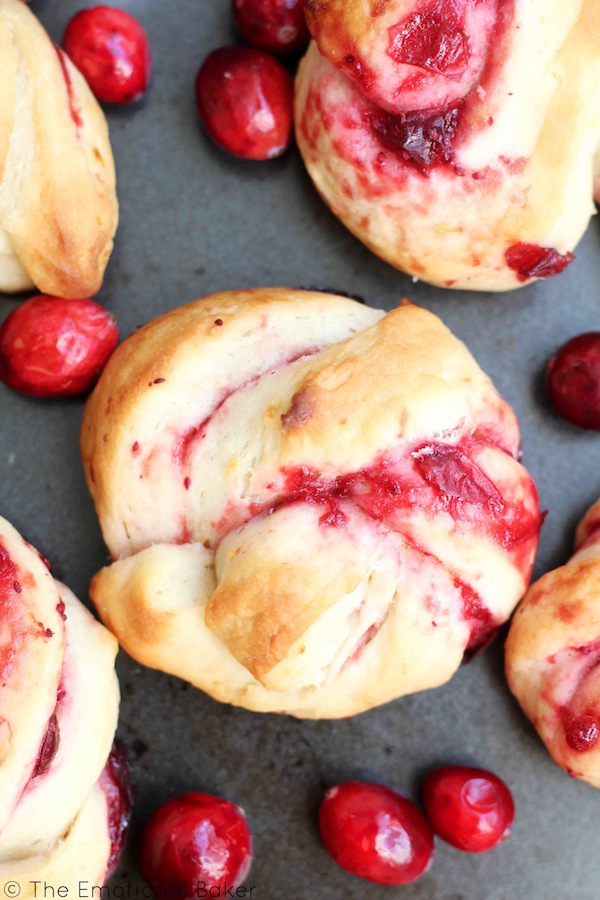 For years, our Christmas breakfasts included Williams-Sonoma breakfast pastries. Don't get me wrong, I loved them. But as a baker, I longed to make my family homemade pastries for Christmas morning.
Just last year, my mom handed over the reigns and let me make the sweet breakfast treat. I opted for Sticky Buns (a near disaster, story for another day!)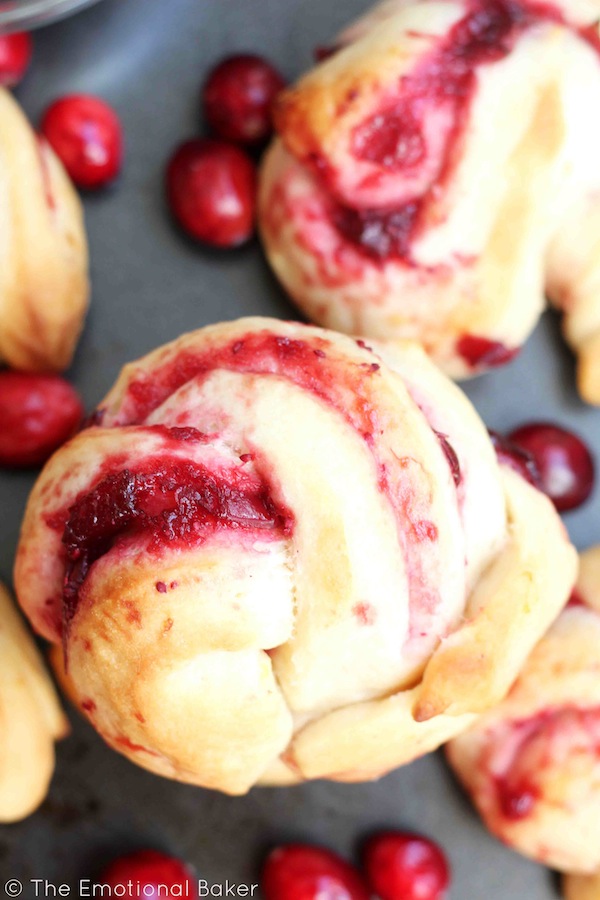 This year I think these Cranberry Sweet Rolls would make a perfect addition to anyone's holiday celebration.
They feature a sweet lemon roll with swirls of homemade cranberry jam throughout. & they're really not that hard to make.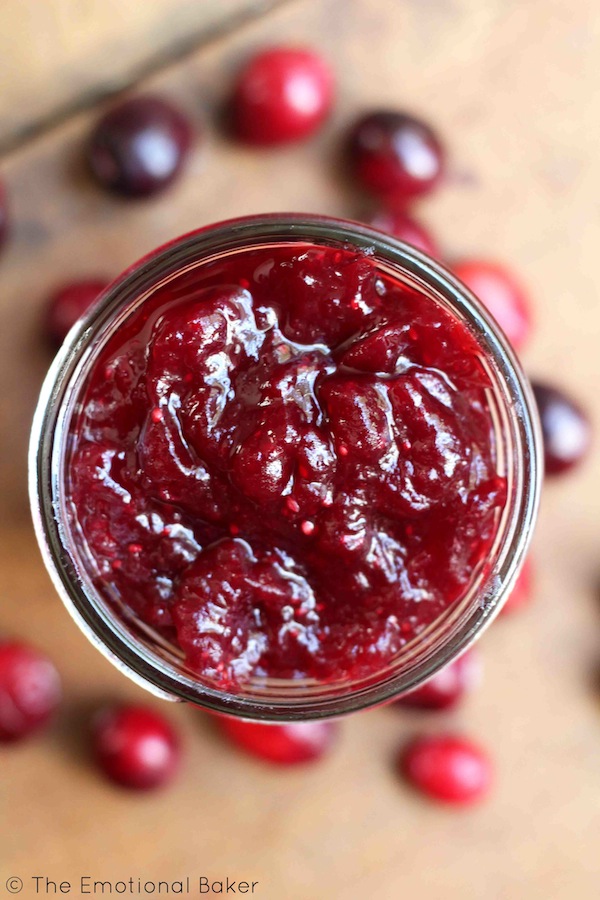 For extra guidance shaping the rolls, be sure to check out Barbara Bakes' post for step-by-step photos on a similar bun.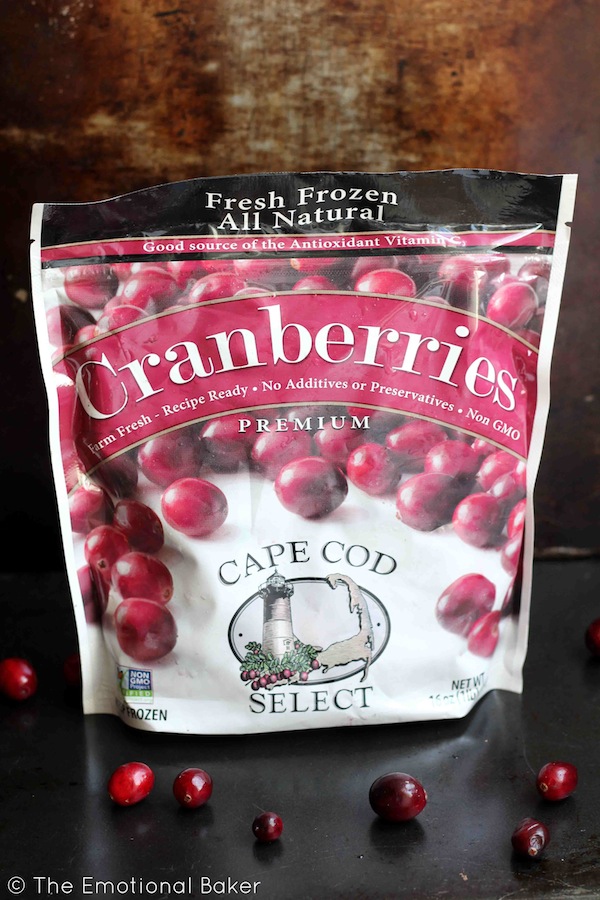 I used Cape Cod Select Premium Frozen Cranberries and am submitting this recipe to their Blogger Recipe Challenge. Not only were these cranberries perfect for jam, but they're also excellent for my favorite holiday smoothie – Cranberry Orange! Be sure to follow them on Facebook, Twitter, Instagram and Pinterest! Also, find a location near you!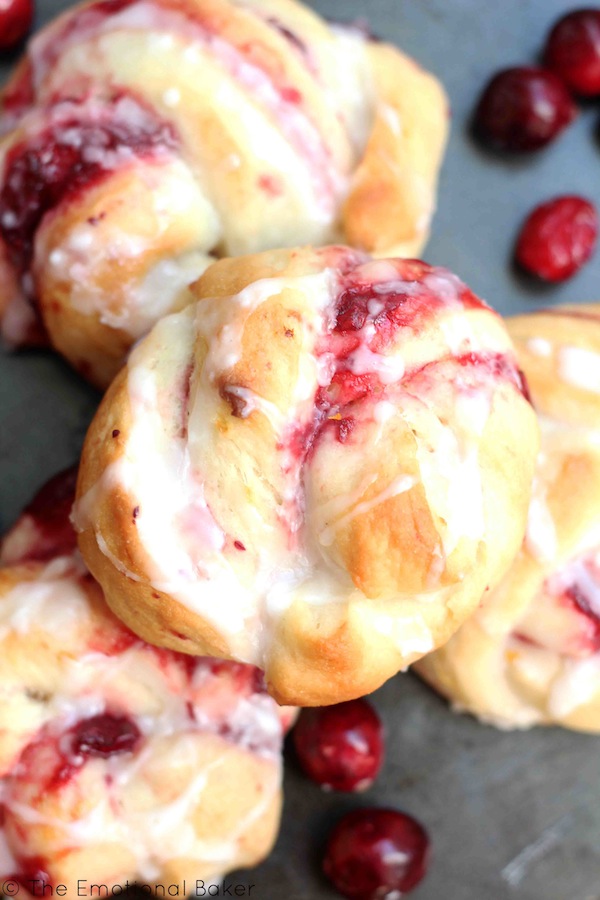 Happy Holidays, everyone! Hope you have so much fun 🙂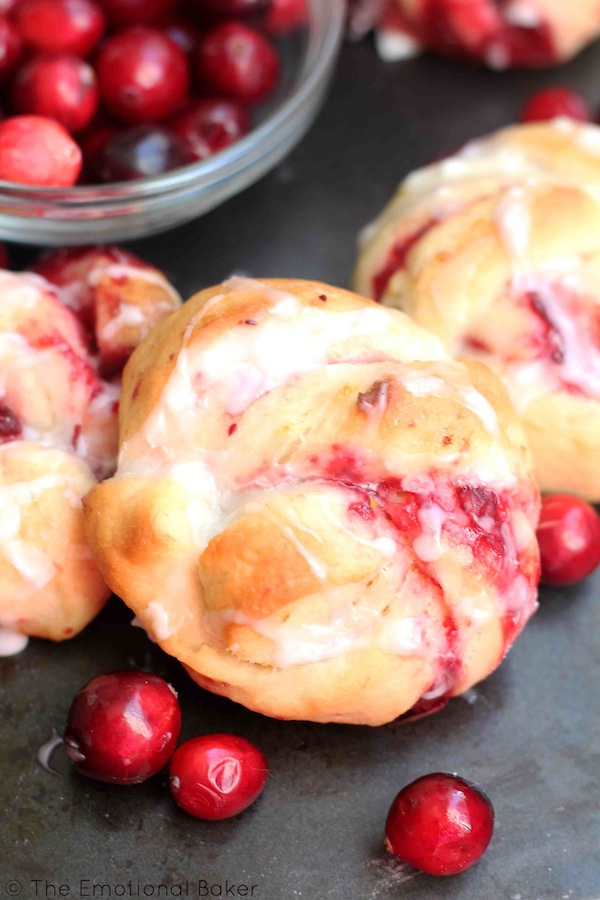 Do you have special holiday breakfast traditions?
Ingredients
Jam:

1/3 cup maple syrup
1/3 cup water
1 cinnamon stick
1/4 tsp vanilla extract

Rolls:

2.25 tsp yeast
1 tsp sugar
1/4 cup warm water
6 tbsp sugar
1/2 cup full fat coconut milk, warmed
1/4 cup lemon juice
6 tbsp canola oil
1 tsp salt
3 cups all purpose flour, more as needed
Zest of 2 lemons
Instructions
Jam:

In medium saucepan over medium heat, combine cranberries, maple syrup and water. Once mixture begins to boil, add cinnamon stick and turn mixture down to medium low. Continue to cook 10 minutes or until mixture has thickened. Remove from heat and stir in vanilla extract. Once, cooled remove cinnamon stick and store in airtight container in refrigerator.

Rolls:

Dissolve yeast with 1 tsp sugar and water. Let sit a few minutes.
Add 6 tbsp sugar, milk, lemon juice, lemon zest, oil, salt and two cups of flour. Stir for one minute.
Then add rest of flour in 1/2 cup increments. Stir until a soft dough forms. Add a little extra flour as needed to reach desired consistency.
Knead for five minutes.
Then place dough in greased bowl and allow to rise one hour.

Assembly:

Line a baking sheet with parchment paper or Silpat.
Roll dough into 15 x 12 inch rectangle.
Spread 2-4 tbsp of jam along 2/3rds of dough. Then fold dough in thirds.
Cut dough into 12 equal strips.
Then cut each strip in half leaving a 1/4 of the strip uncut at the top. Twist strip and then form into ball, tucking ends. Place shaped rolls on prepared pan and allow to rise 30 min.
Preheat oven to 375 degrees.
Bake rolls 20-23 min or until golden brown.

Drizzle:

Combine powdered sugar and boiling water. Drizzle over buns.
Prep time: 2 hours - Cook time: 20-23 min
http://theemotionalbaker.com/2016/12/19/cranberry-sweet-rolls/