These vegan mint chocolate chip cookies are sure to be your new favorite!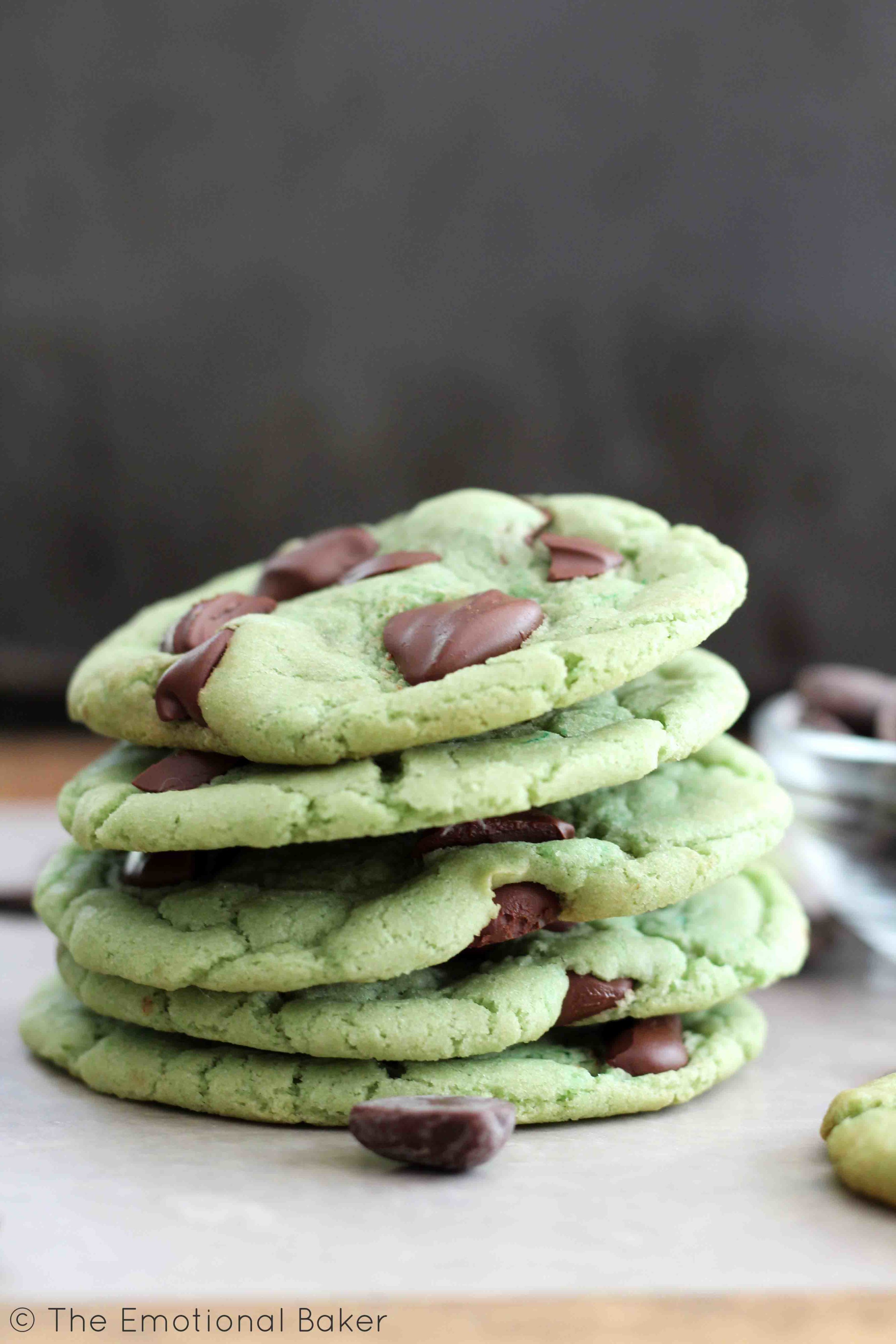 Did Leprechauns ever visit your Kindergarten classroom?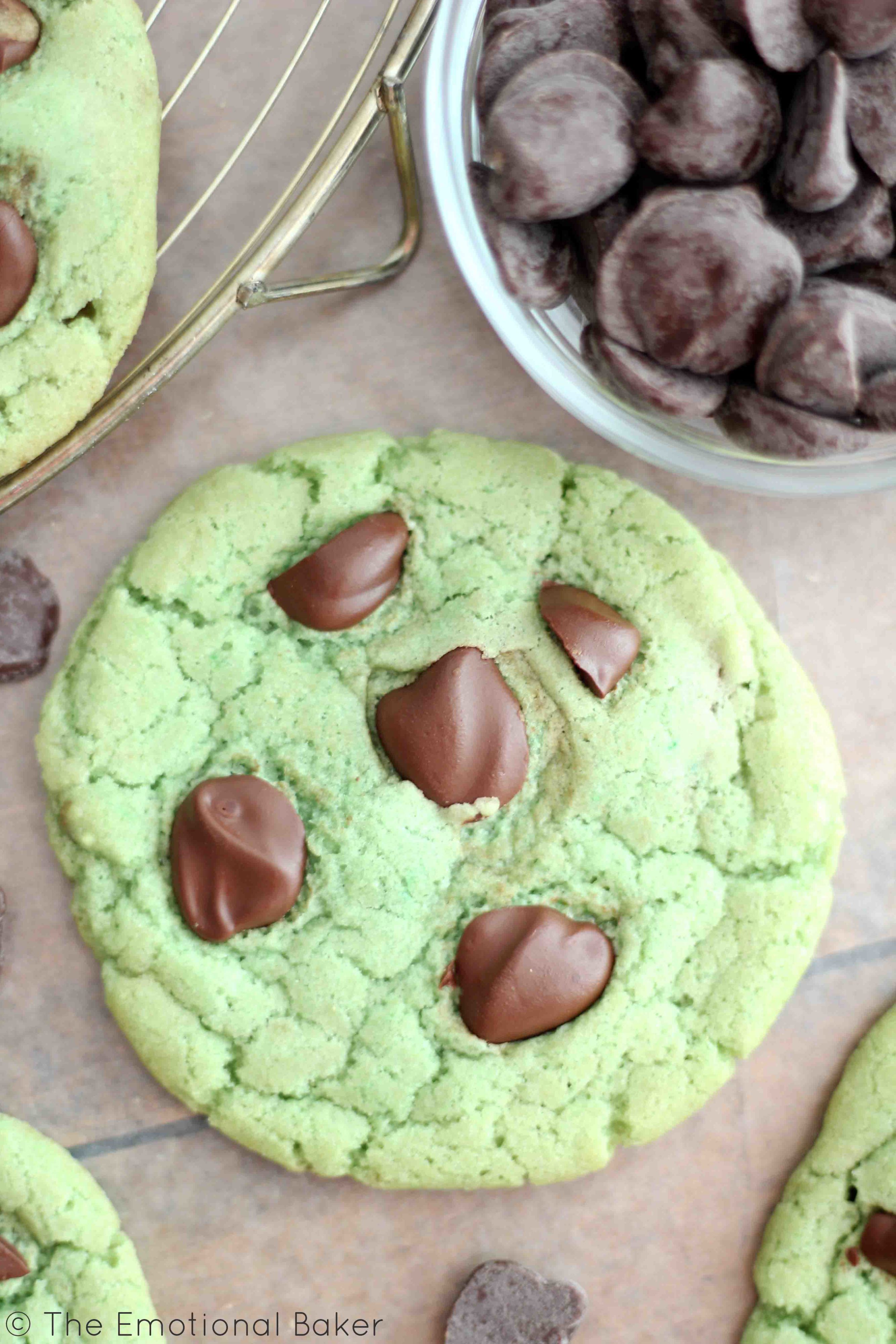 They visited mine and it was always one of the most exciting days. Desks toppled over, confetti all over the floor, gold chocolate coins scattered throughout the room! I just could't figure out how it happened !?!?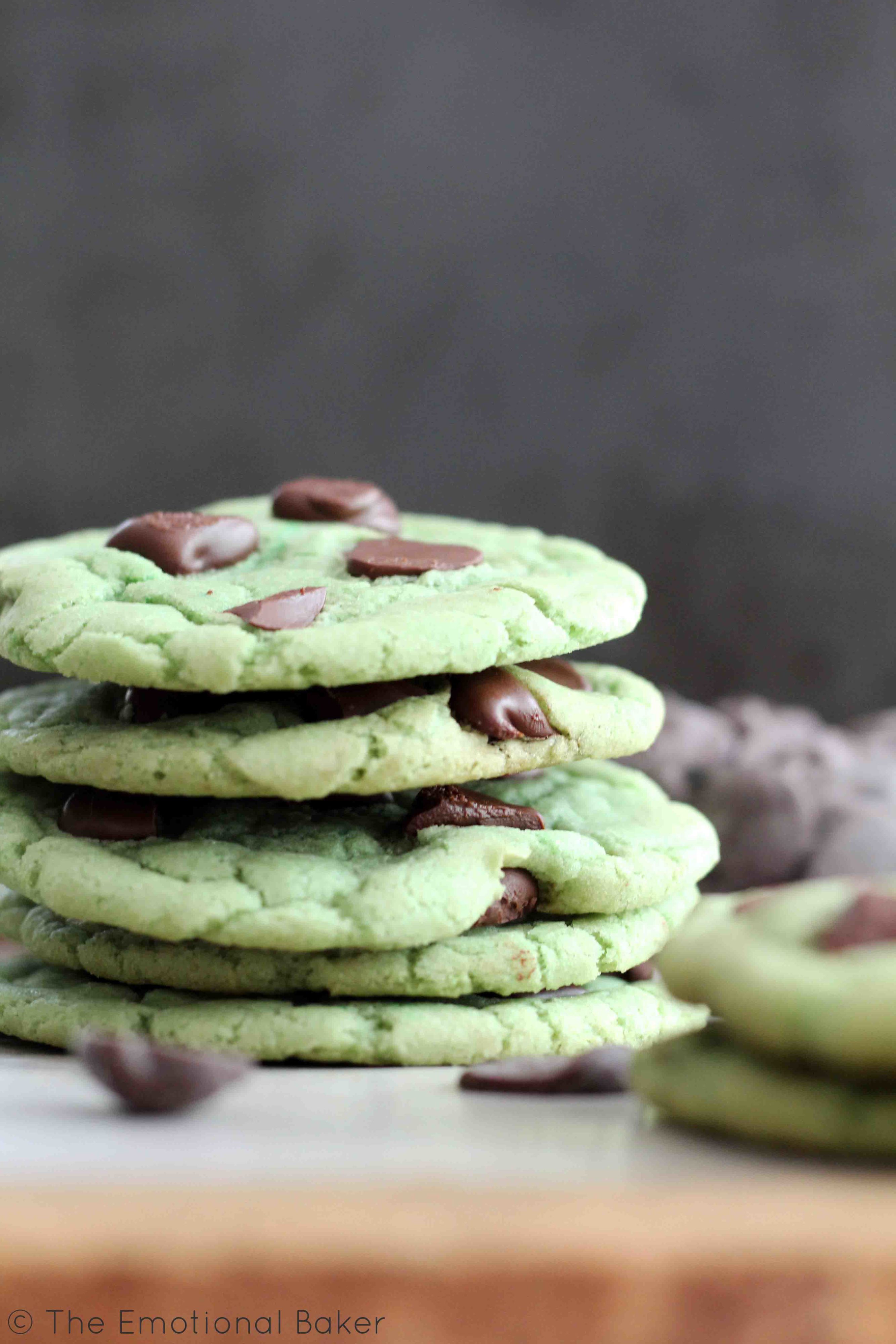 Other favorite St. Patrick's Day memories involve baking and eating of course! One year, my family and I were vacationing in San Francisco and my dad treated me to a Shamrock Shortbread Cookie from Boudin Bakery. Who can say no to festive treats?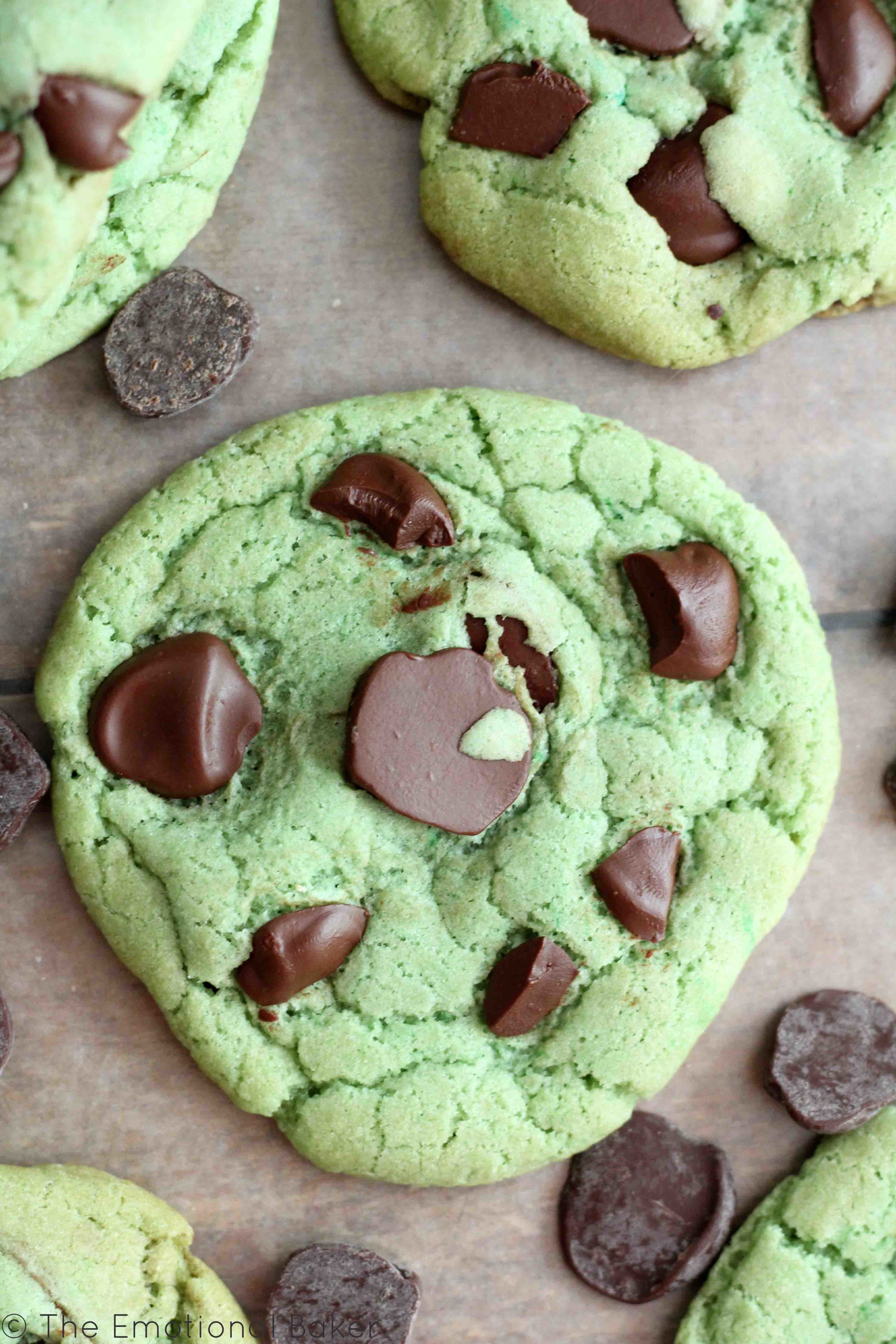 Then of course there's the year I made the disastrous mint chocolate cake which I coined the Leprechaun Cake!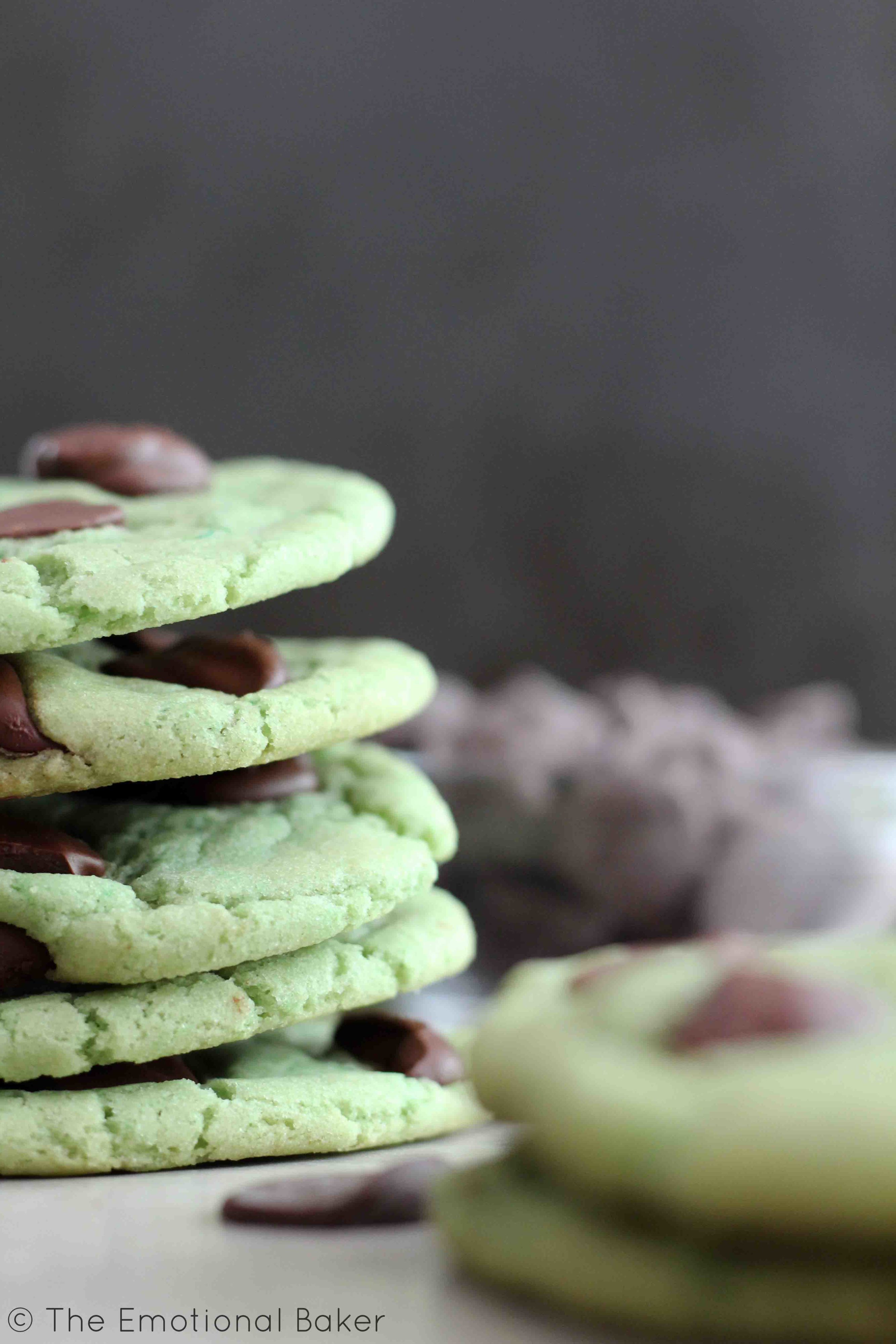 These Mint Chocolate Chip Cookies are quite different than that cake. No tricks only delicious treats!
Based off of my favorite cookie base recipe, these are simple to whip together and even easier to devour!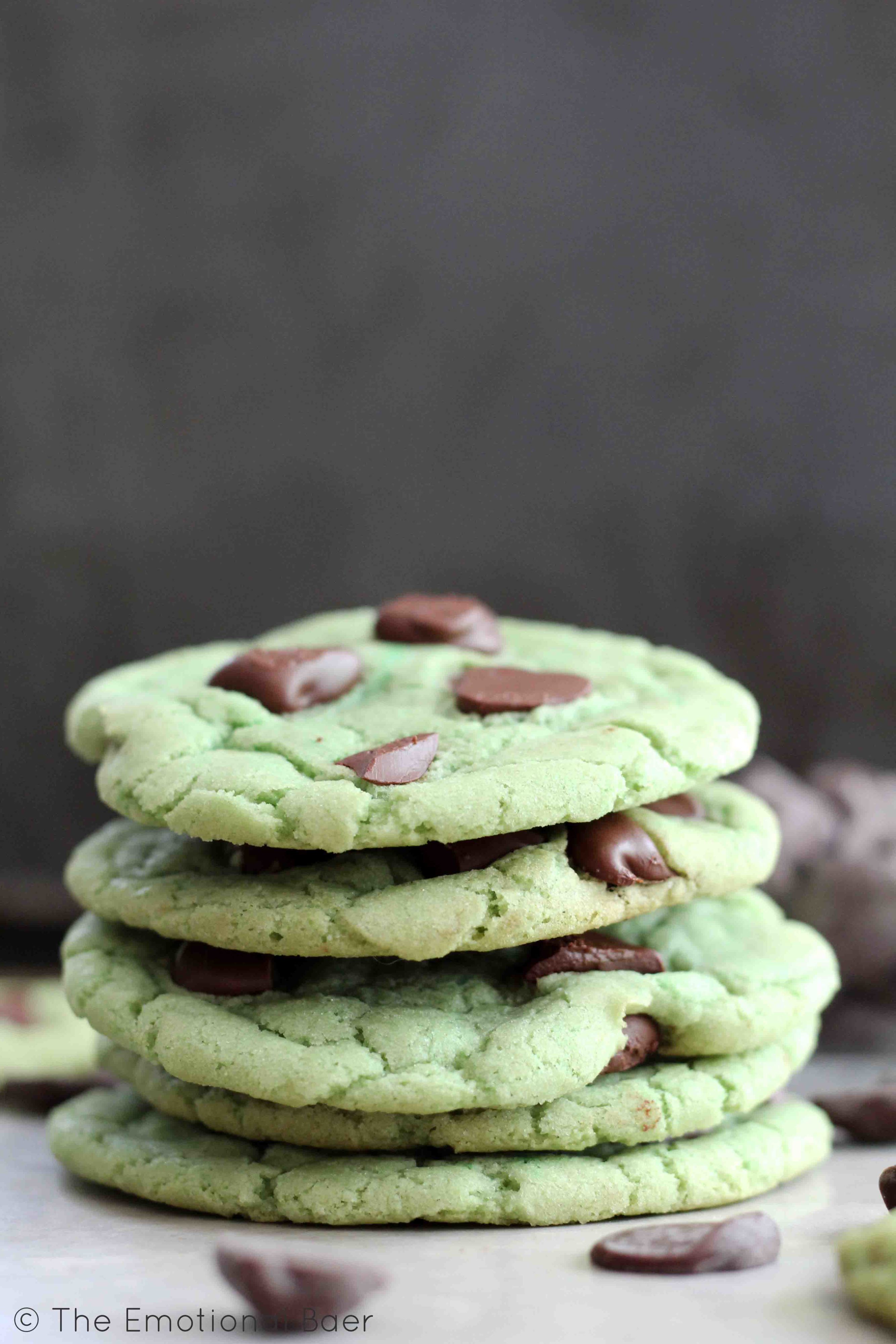 For one of the first years, I actually plan on wearing green (I don't have lots of green in my wardrobe!) & shamrock socks will complete the ensemble 😉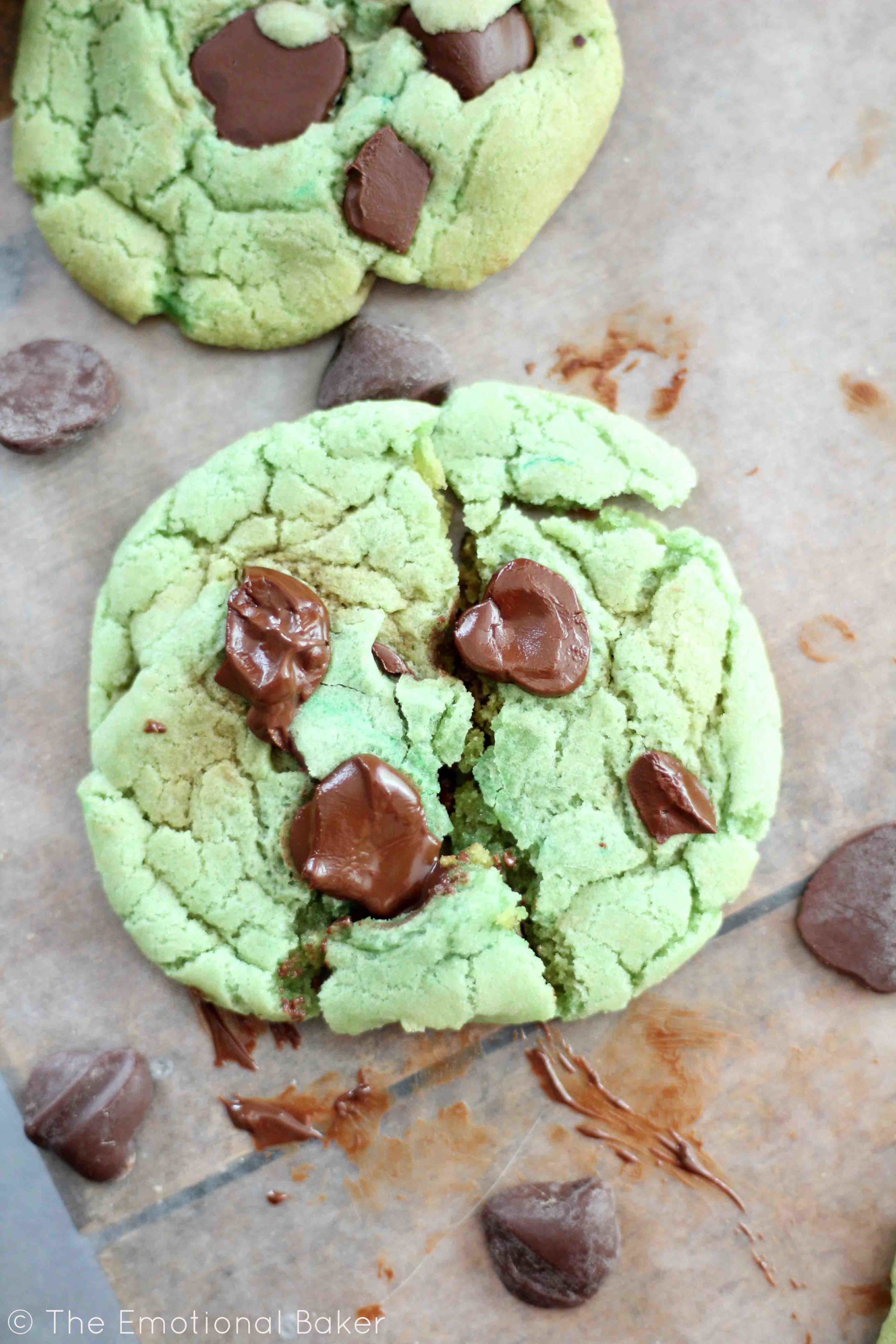 Hope you have a great St. Patrick's Day! Do you have any special memories?
Mint Chocolate Chip Cookies
Ingredients
1 cup all purpose flour
1/2 tsp baking soda
1/2 tsp baking powder
1/2 tsp salt
1/4 cup brown sugar
1/4 cup canola oil
1/2 cup sugar
1/4 tsp mint extract
1/4 tsp vanilla extract
2.5 tbsp cashew milk
1/2 cup chocolate chips
Instructions
Preheat oven to 350 degrees. Line baking sheets with parchment paper.
In measuring cup or medium bowl, combine flour, baking soda, baking powder and salt. Set aside.
In a large bowl, use a fork to combine sugar, brown sugar, canola oil, mint extract and vanilla extract. Add cashew milk.
Add dry ingredients to liquid and mix well. Fold in chocolate chips.
Divide dough into 12 equal balls. Roll into balls, flatten with palm of hand.
Bake for 10 minutes. Leave on baking sheet 5 minutes. Then transfer to wire racks to complete cooling.
http://theemotionalbaker.com/2017/03/15/mint-chocolate-chip-cookies/