Carrot Cake for breakfast? Yes, Please! These overnight oats are bursting with flavor and will energize your mornings.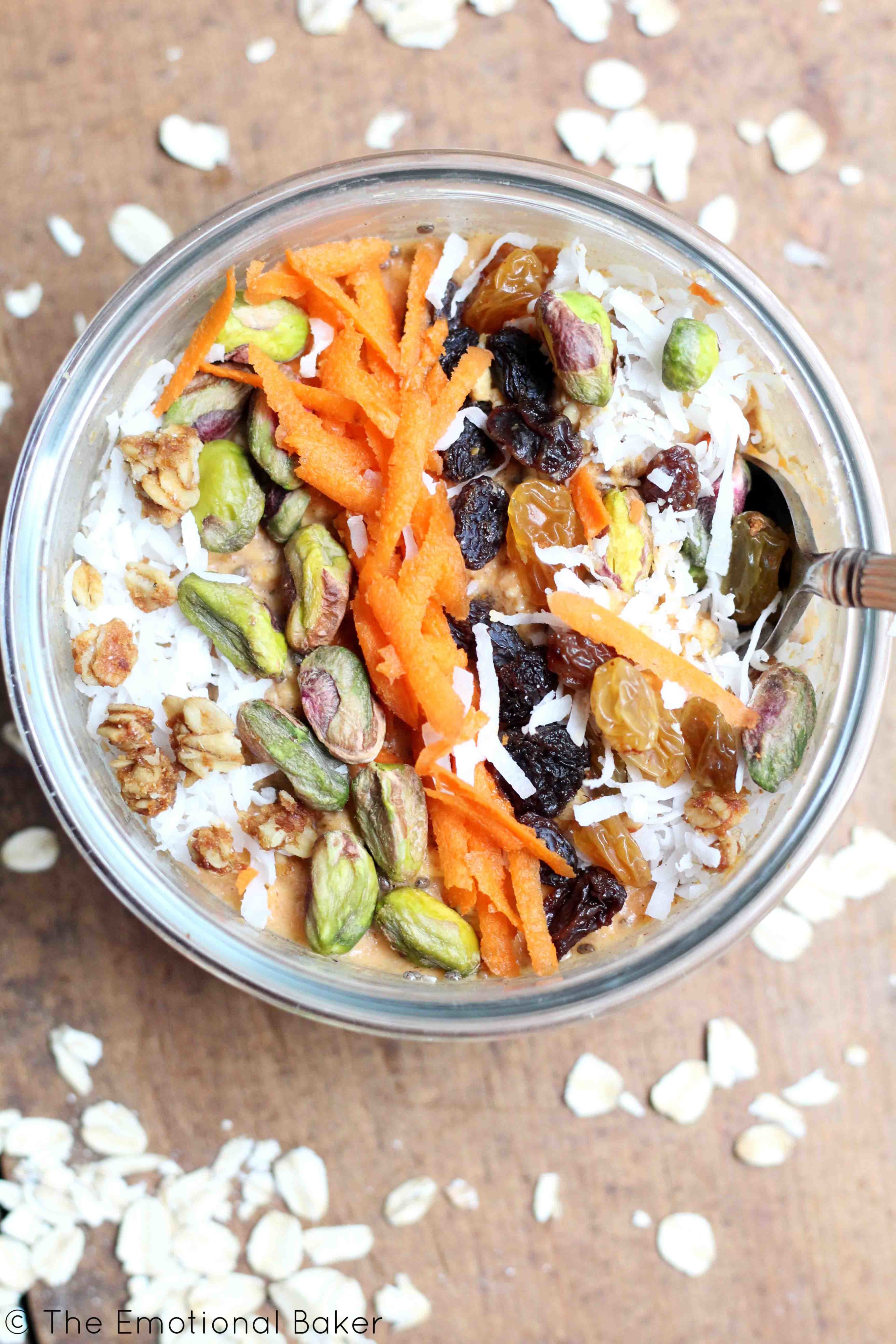 Remember how I'm a granola addict? Well, I haven't had granola in over three months!!!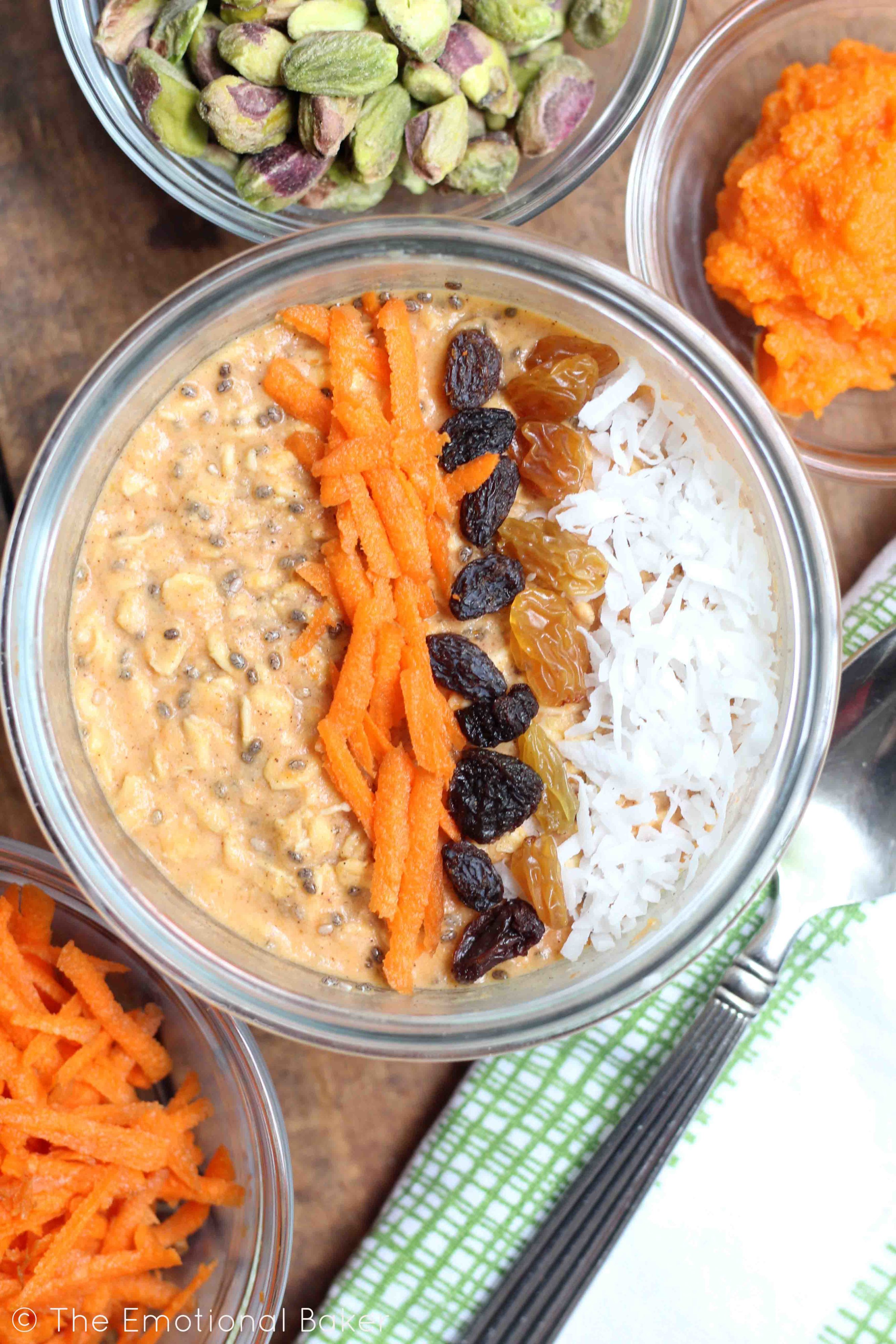 & I miss it so much – those crunchy oats packed with mix-ins, who can resist?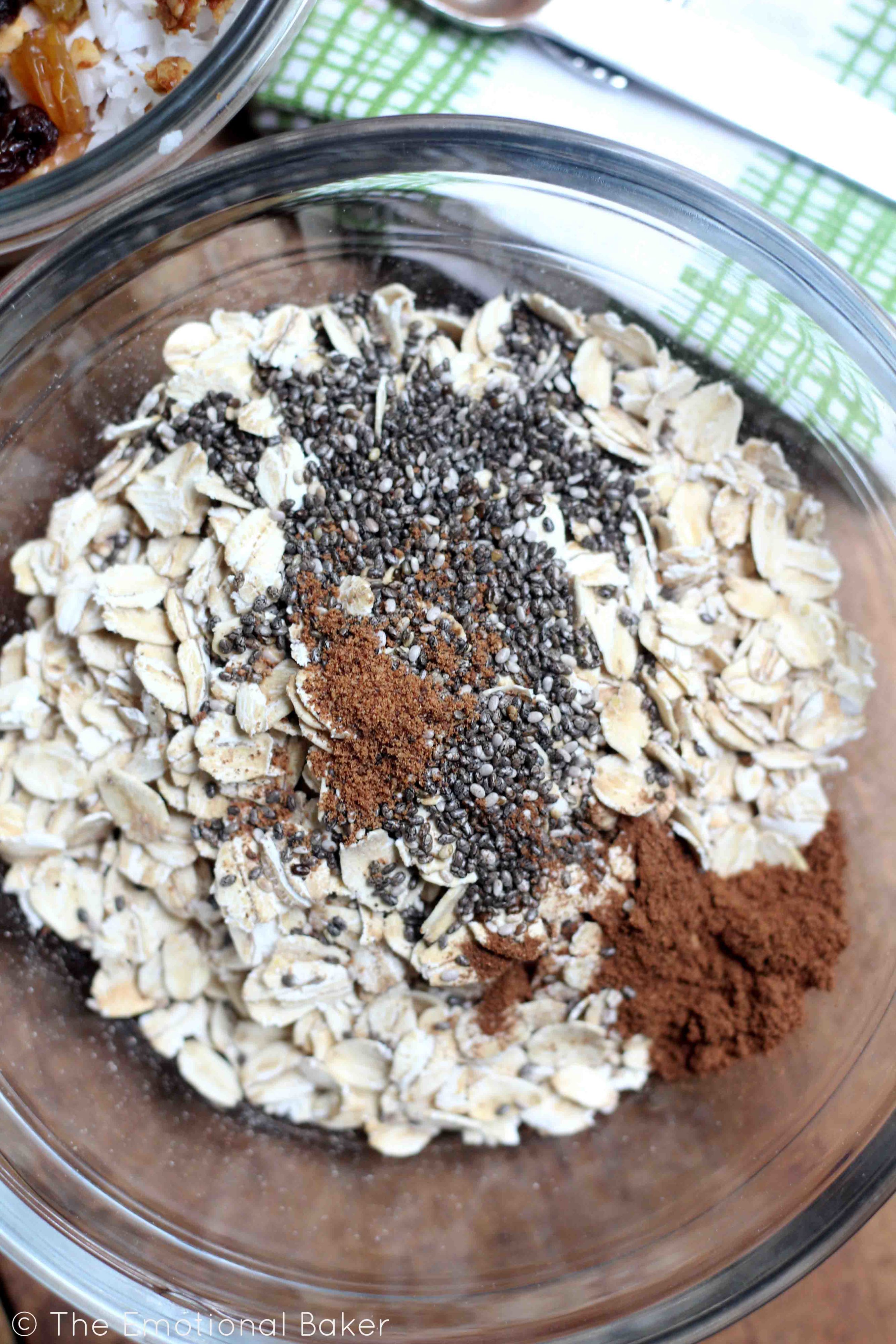 Instead, I've been eating microwave oats, chia seed pudding, and leftover waffles. Don't get me wrong, these are tasty, but can't top my old favorite.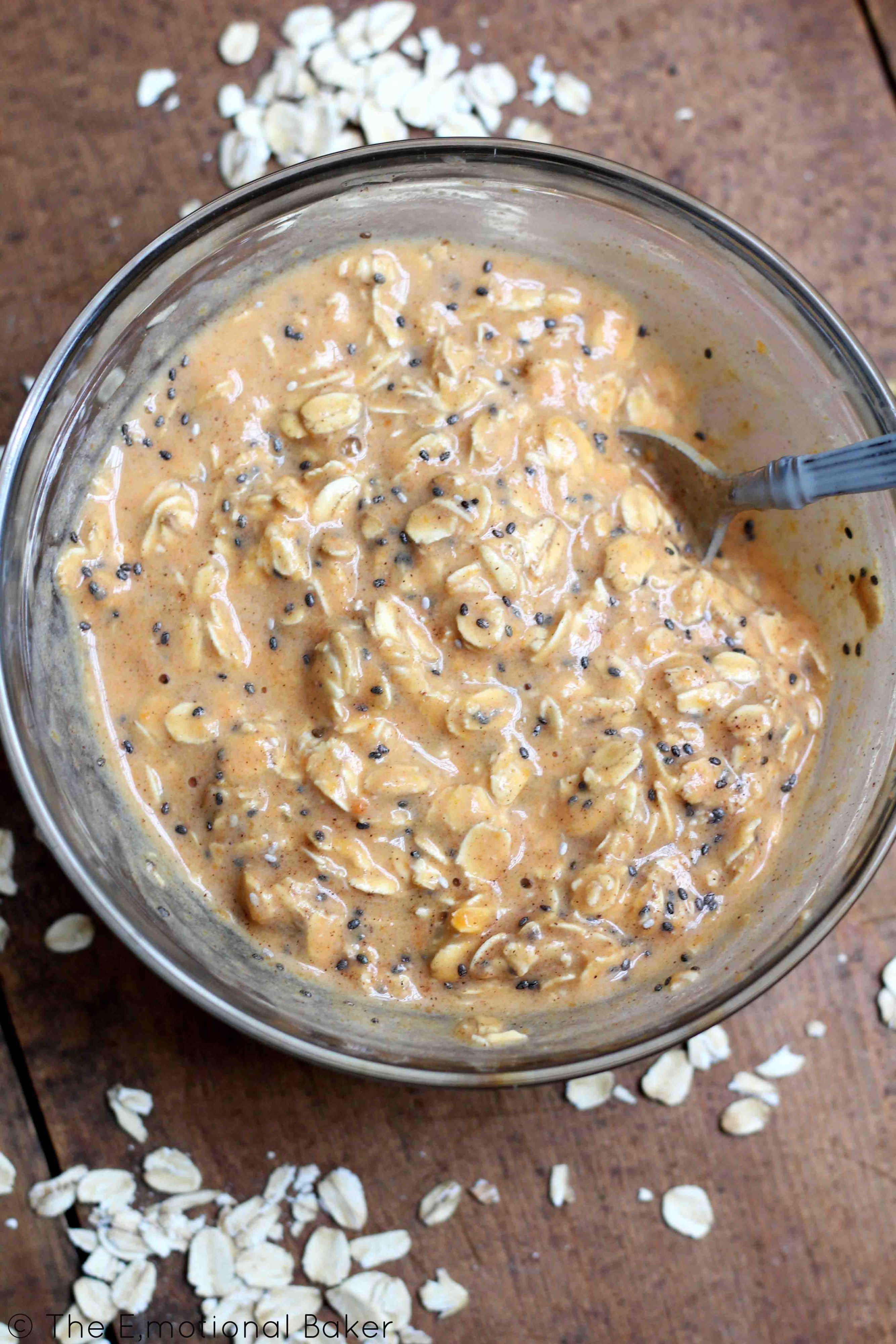 These overnight oats take a close second to my breakfast favorite. Last year around this time I was on an overnight oat kick and experimented with several flavors. This carrot cake version is perfect for spring.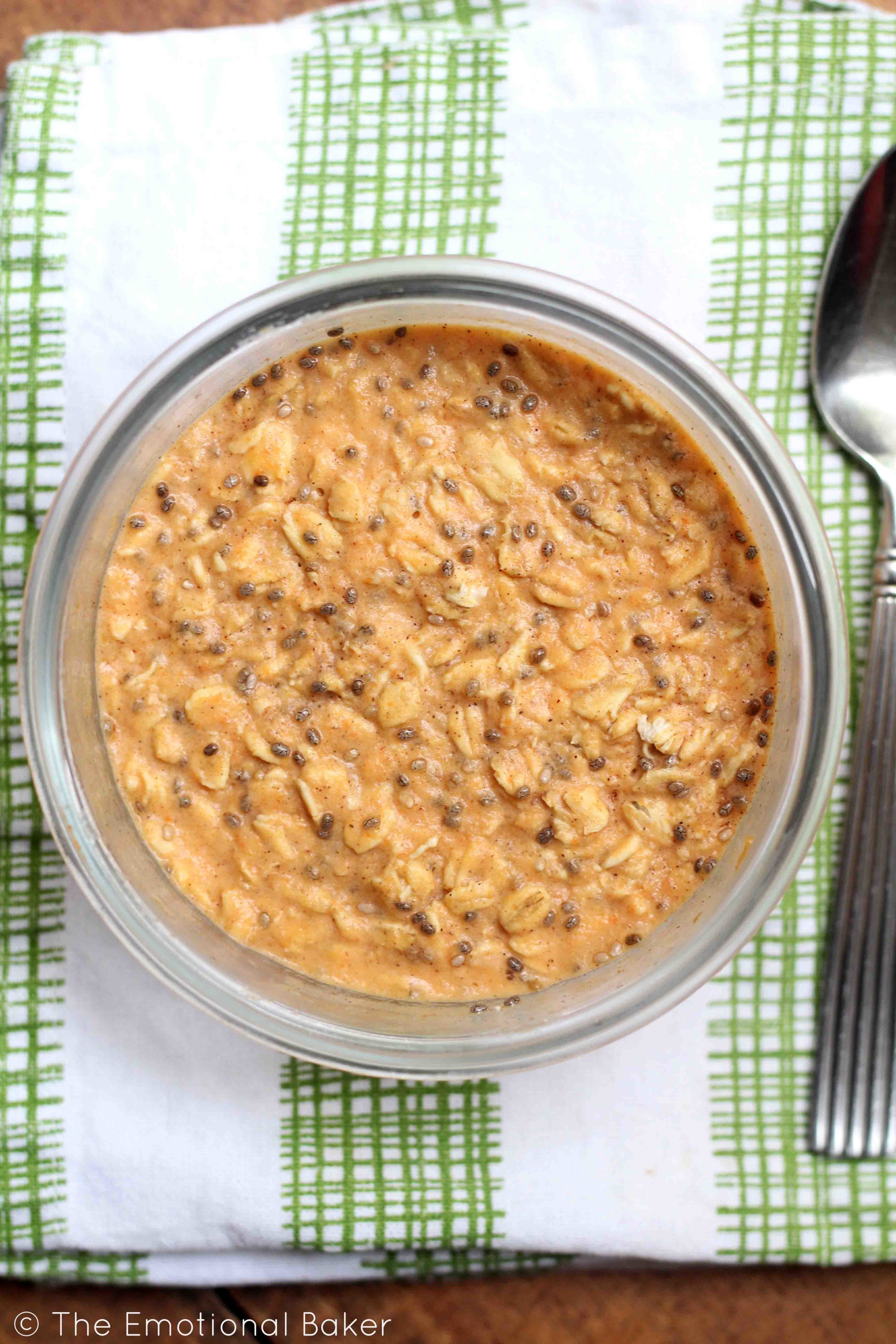 Simply whip together all the ingredients and place in the fridge (yes, these include cooked, pureed carrots and shredded carrots)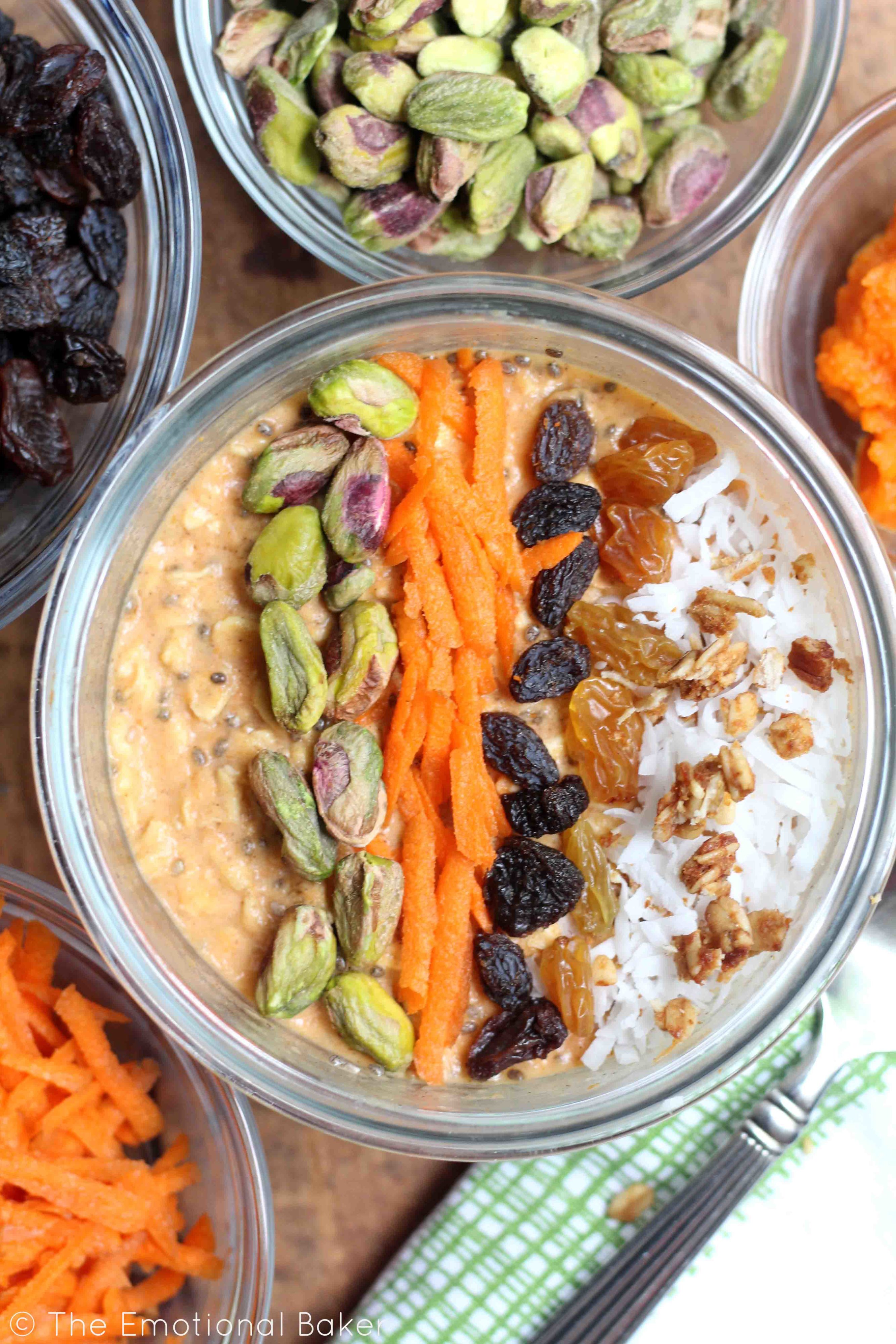 In the morning, you'll have an extra special treat – be sure to pile on the toppings 🙂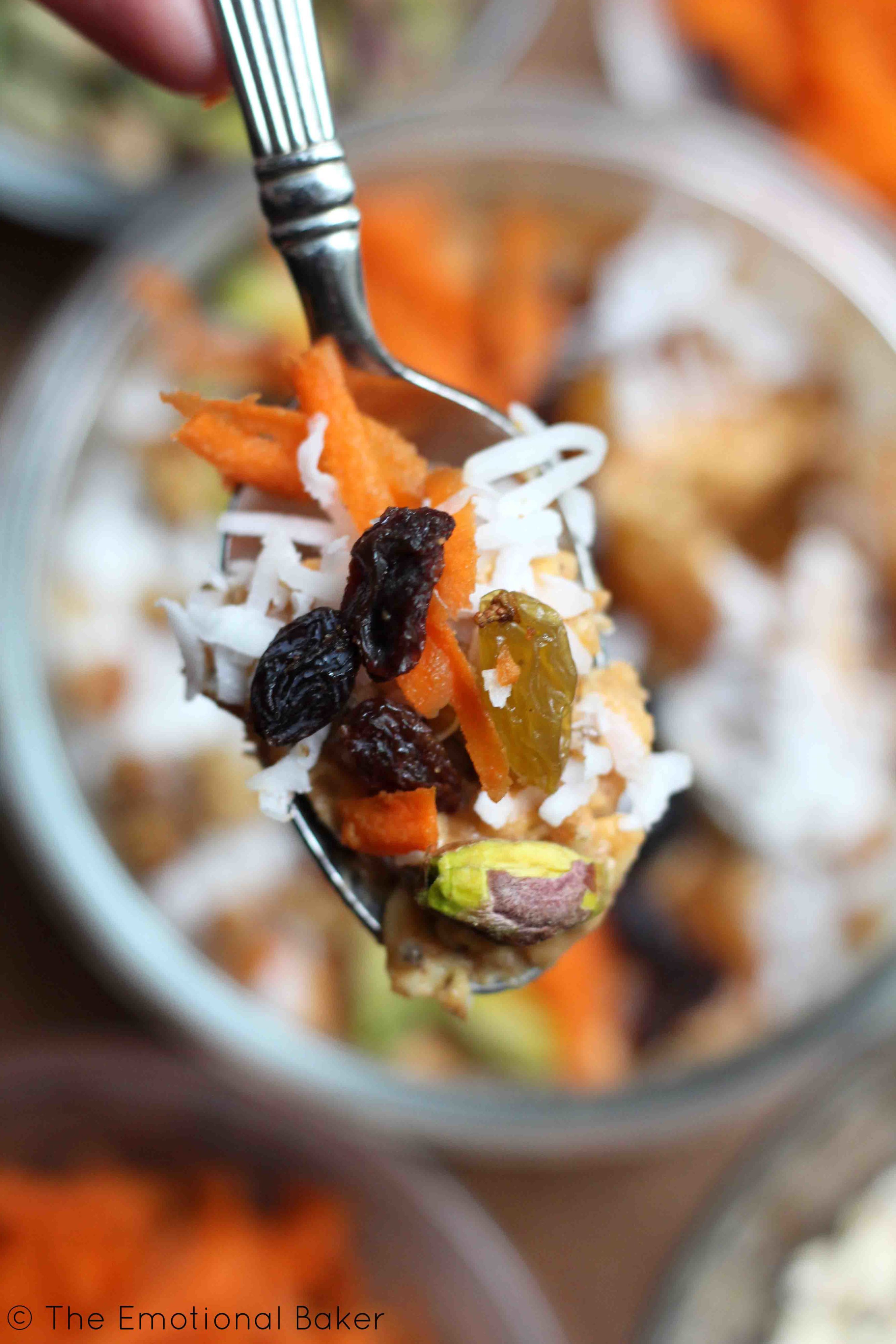 Happy Easter! Wishing you a carrot filled day 🙂
Carrot Cake Overnight Oats
Ingredients
1/2 cup rolled oats
1 tsp chia seas
1/4 tsp cinnamon
1/8 tsp nutmeg
2 tbsp pureed cooked carrots
1/4 cup vanilla soy yogurt
1/4 cup unsweetened cashew milk
Instructions
In medium bowl, combine dry ingredients.
In small bowl, stir together wet ingredients.
Add wet ingredients to dry and stir to combine.
Cover, and place in refrigerator overnight.
Stir and add favorite toppings.
http://theemotionalbaker.com/2017/04/10/carrot-cake-overnight-oats/