Chocolate Cookies get an update with a luscious Chocolate Tahini filling. You'll love these Chocolate Tahini Thumbprint Cookies!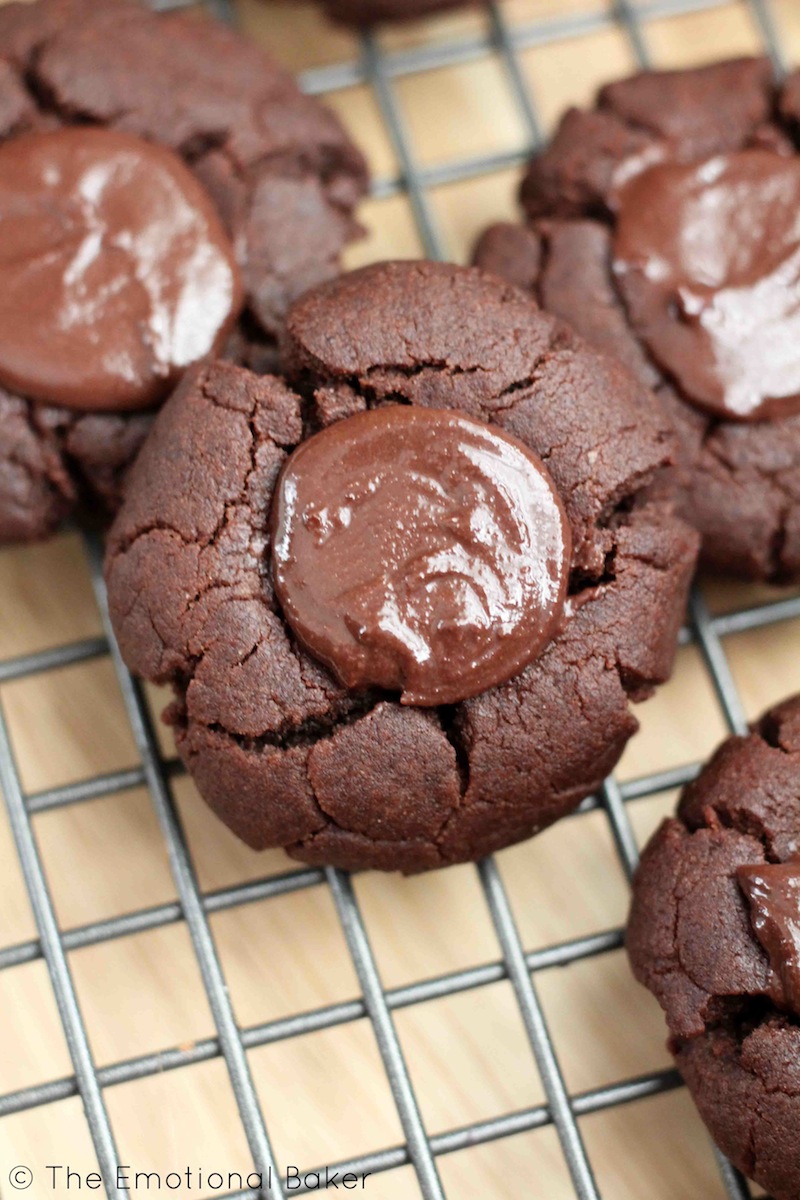 The Mailbox – it can be the source of good news, bad news and no news.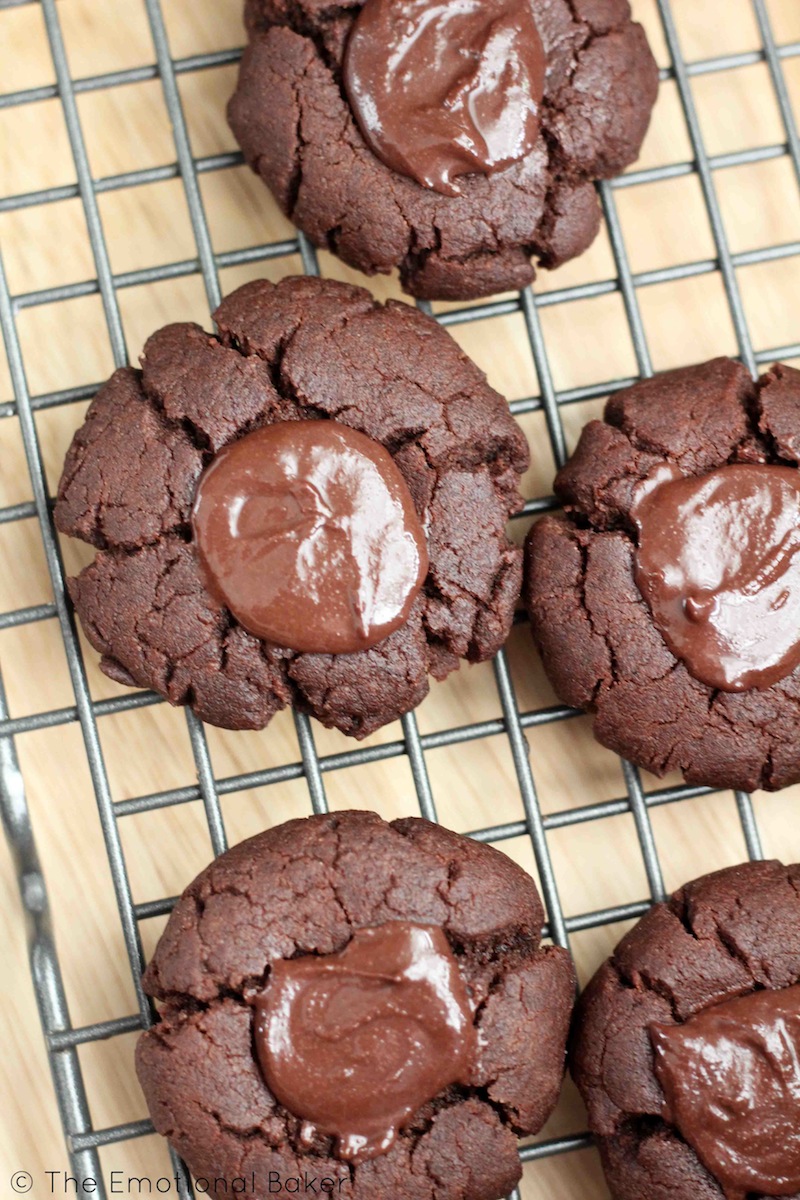 As a little girl, trips to the mailbox meant I got to ride on my daddy's shoulders. (& cover his eyes so he couldn't see!)
These days, the mailbox is usually the source of monotonous info. But sometimes it includes special surprises – like mystery letters or packages. One such surprise came from Mary's Secret Ingredients.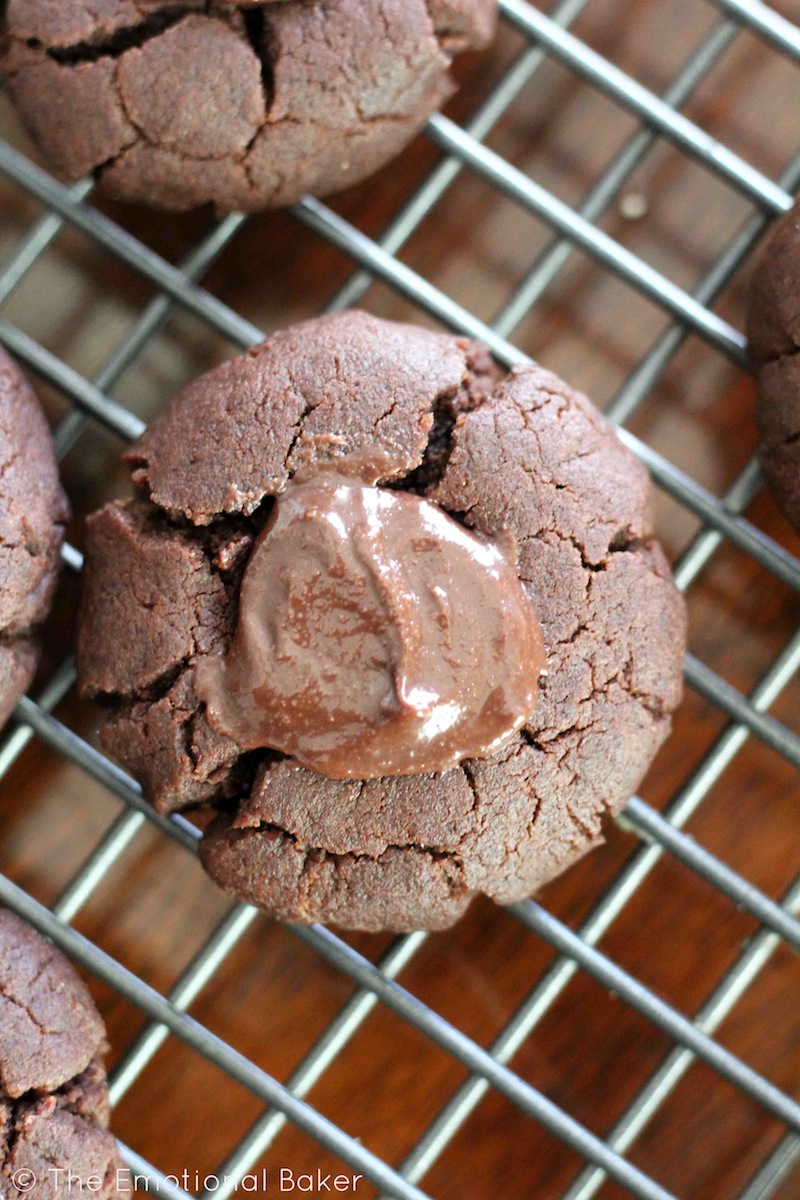 Mary's Secret Ingredients curates a new collection of food products each season. I was contacted  to review the Spring Box. This package truly made my day! Enclosed in the neat packaging was a collection of sesame treats – including this Chocolate Sesame Tahini.
I knew right away I wanted to bake with it – & came up with these Chocolate Tahini Thumbprint Cookies. When they come out of the oven, poke the centers with a small wooden rolling pin, or a similar tool to make the "thumbprint." Once cooled, spoon in the Chocolate Tahini.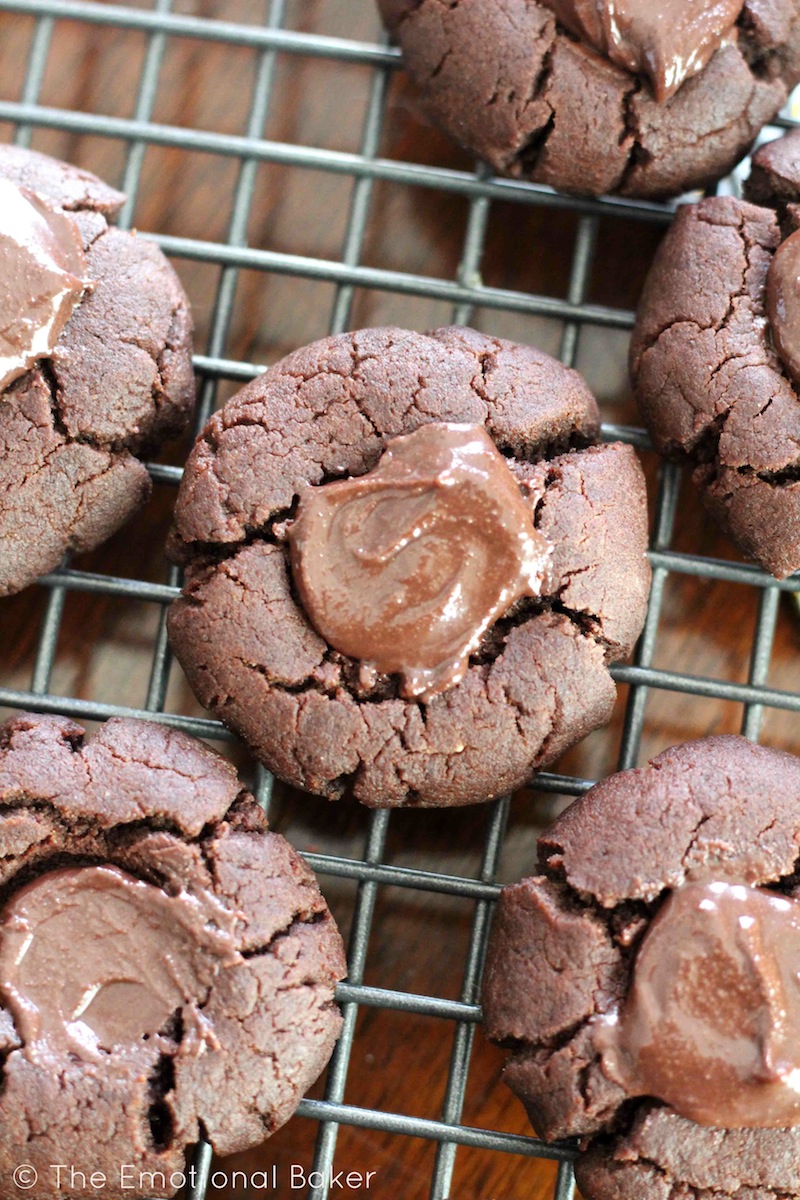 Want to try your own Secret Ingredient Box? Here is a 20% off discount code: TRYMSI.
Want to try Soom Chocolate Sesame Tahini? Enjoy 10% off purchase at soomfoods.com with this code: SoomMSI10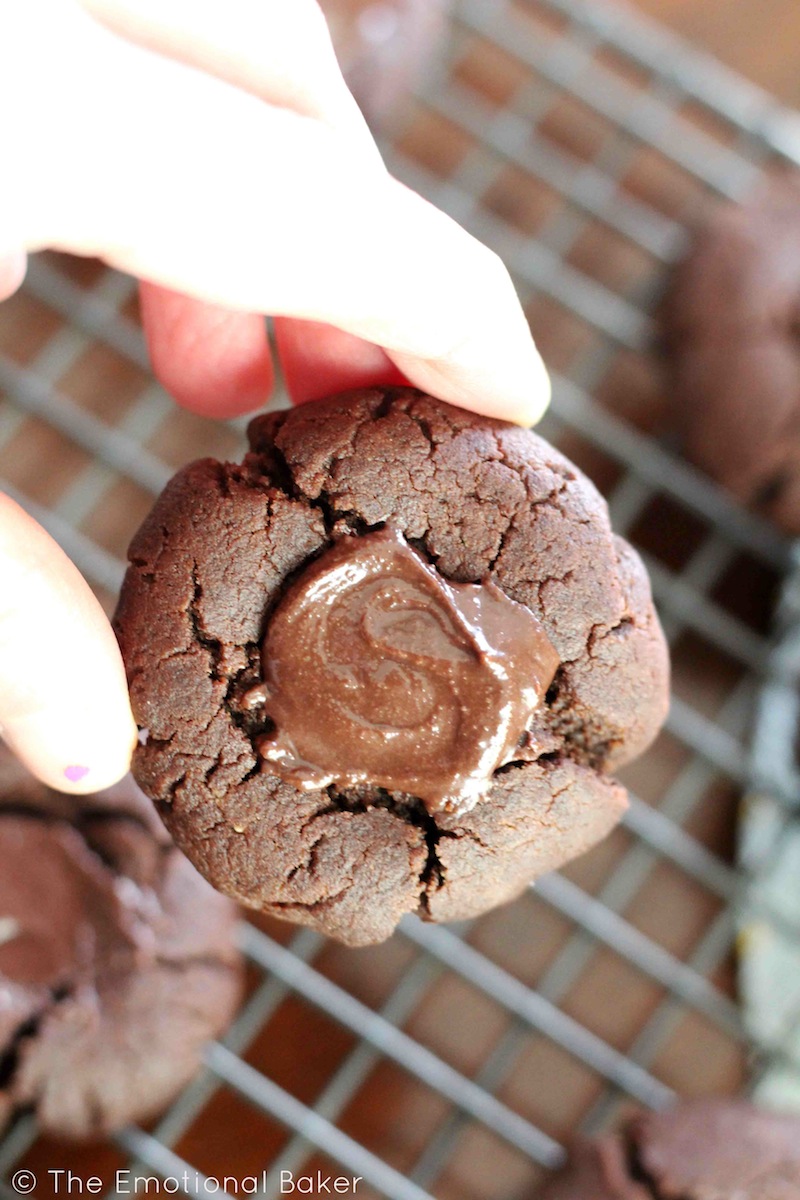 What are your favorite thumbprint cookie flavors? Have you tried any unique fillings?
Chocolate Tahini Thumbprint Cookies
Ingredients
3/4 cup all purpose flour
1/4 cup cocoa powder
1/2 tsp baking powder
1/2 tsp baking soda
1/2 tsp salt
3/4 cup brown sugar
1/4 cup canola oil
1/2 tsp vanilla extract
2 tbsp unsweetened cashew milk, plus more as needed
Instructions
Preheat oven to 350 degrees.
Line baking sheet with parchment paper.
Combine flour, cocoa powder, baking powder, baking soda and salt in medium bowl.
In large bowl, use a fork to combine brown sugar, oil and vanilla. Stir in milk. Fold dry ingredients into wet.
Divide dough into 12 equal pieces. Roll into balls and place on baking sheet.
Bake for 8 minutes. Use your thumb or a wooden rounded stick to press a hole into the cookies.
Cool for 5 minutes and transfer to a wire rack.
Once cool, fill with chocolate tahini.
http://theemotionalbaker.com/2017/05/08/chocolate-tahini-thumbprint-cookies/