Rice Krispie Treats get an update with lemon zest, dried blueberries, freeze dried strawberries and white chocolate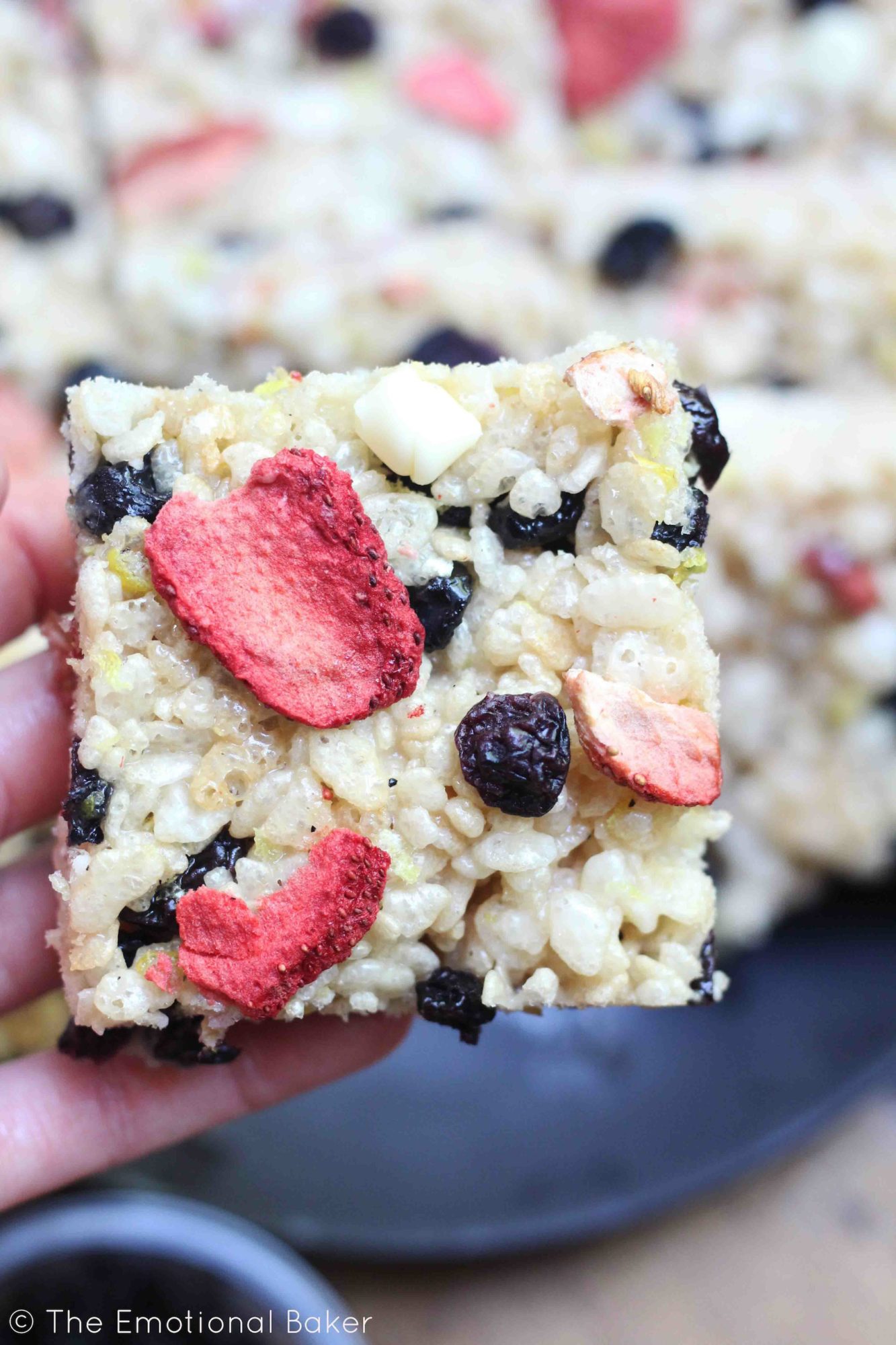 Fireworks. They are splendid, magnificent, wonderful.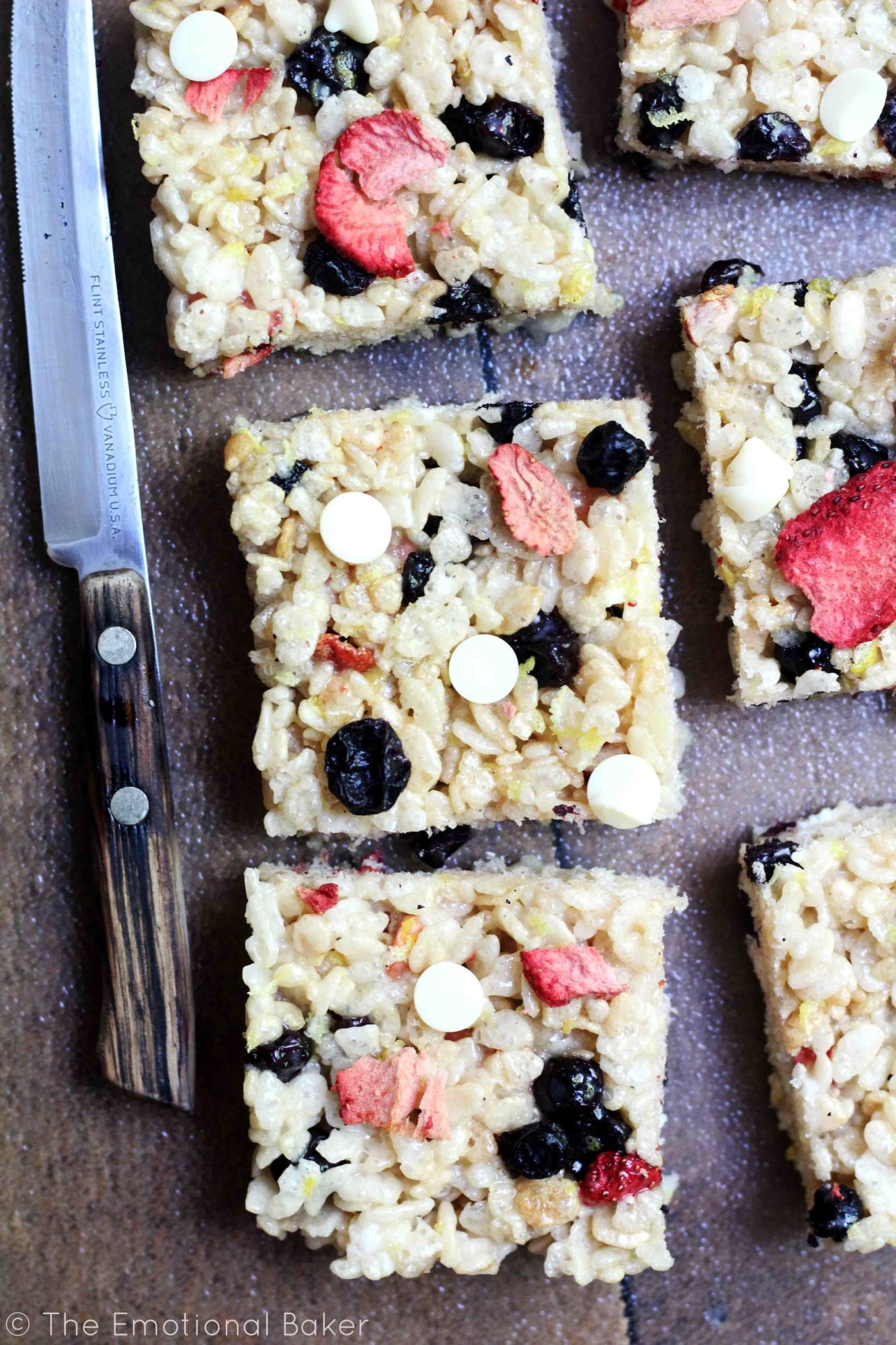 & they also terrify little girls named Megan.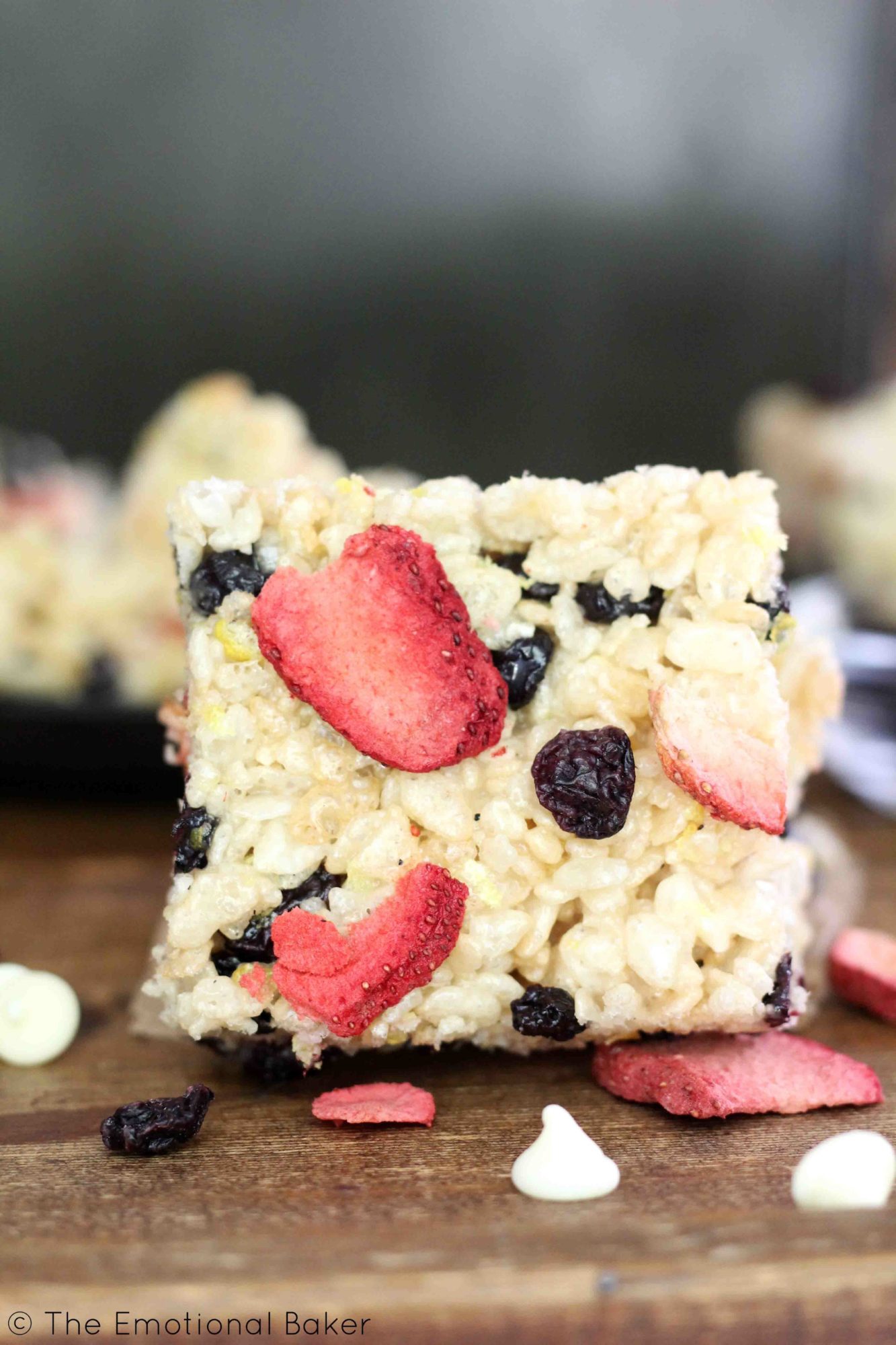 Every year, my family and I try to track down the best place to watch fireworks. One year, we parked in a parking lot close to where they were shooting the fireworks. They were so close, I really thought they were going to land on me and burn me (even though I know that is highly unlikely.)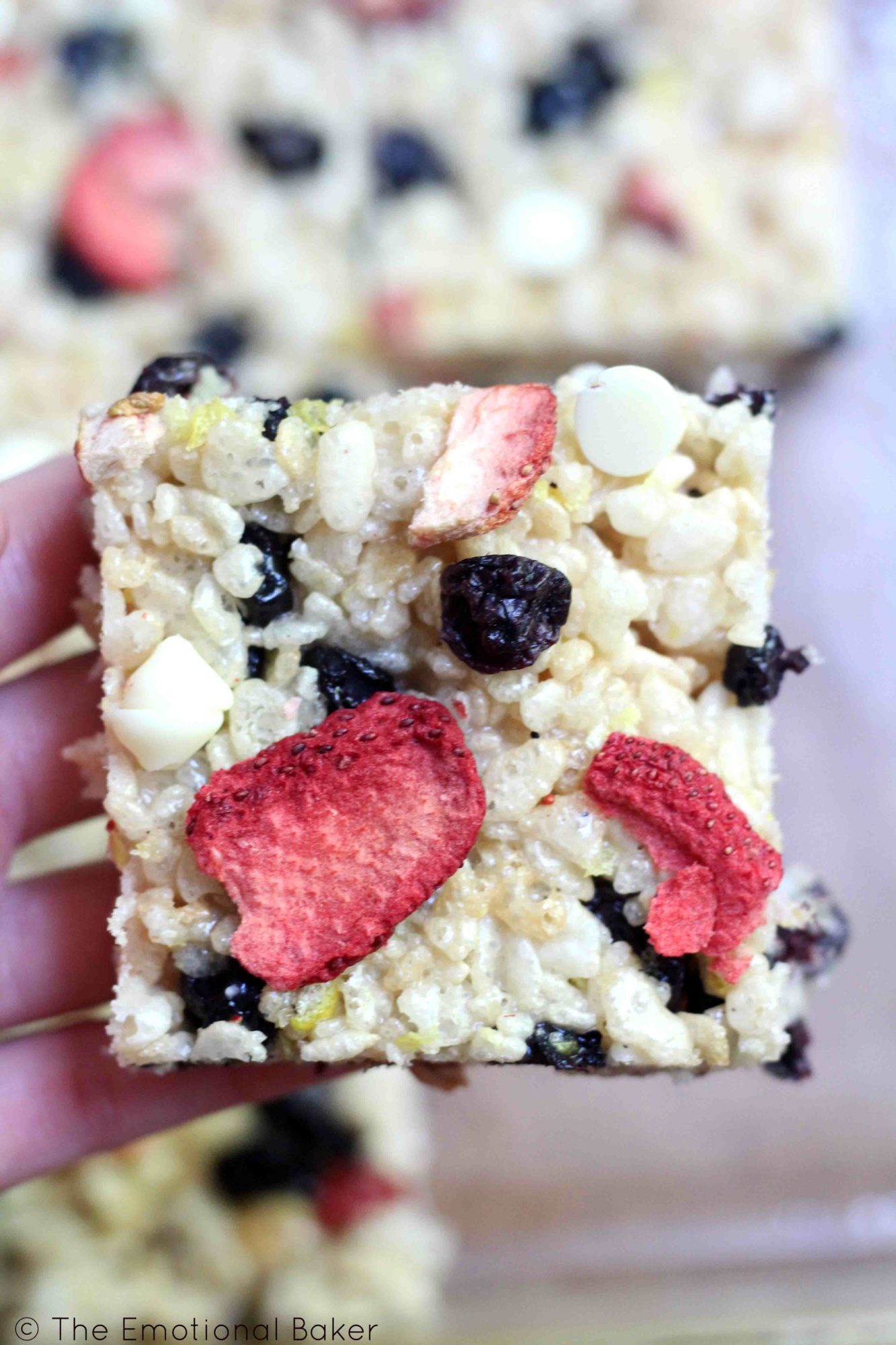 The whole time I cried and cried. How embarrassing!
These rice krispie treats on the other hand are not scary at all.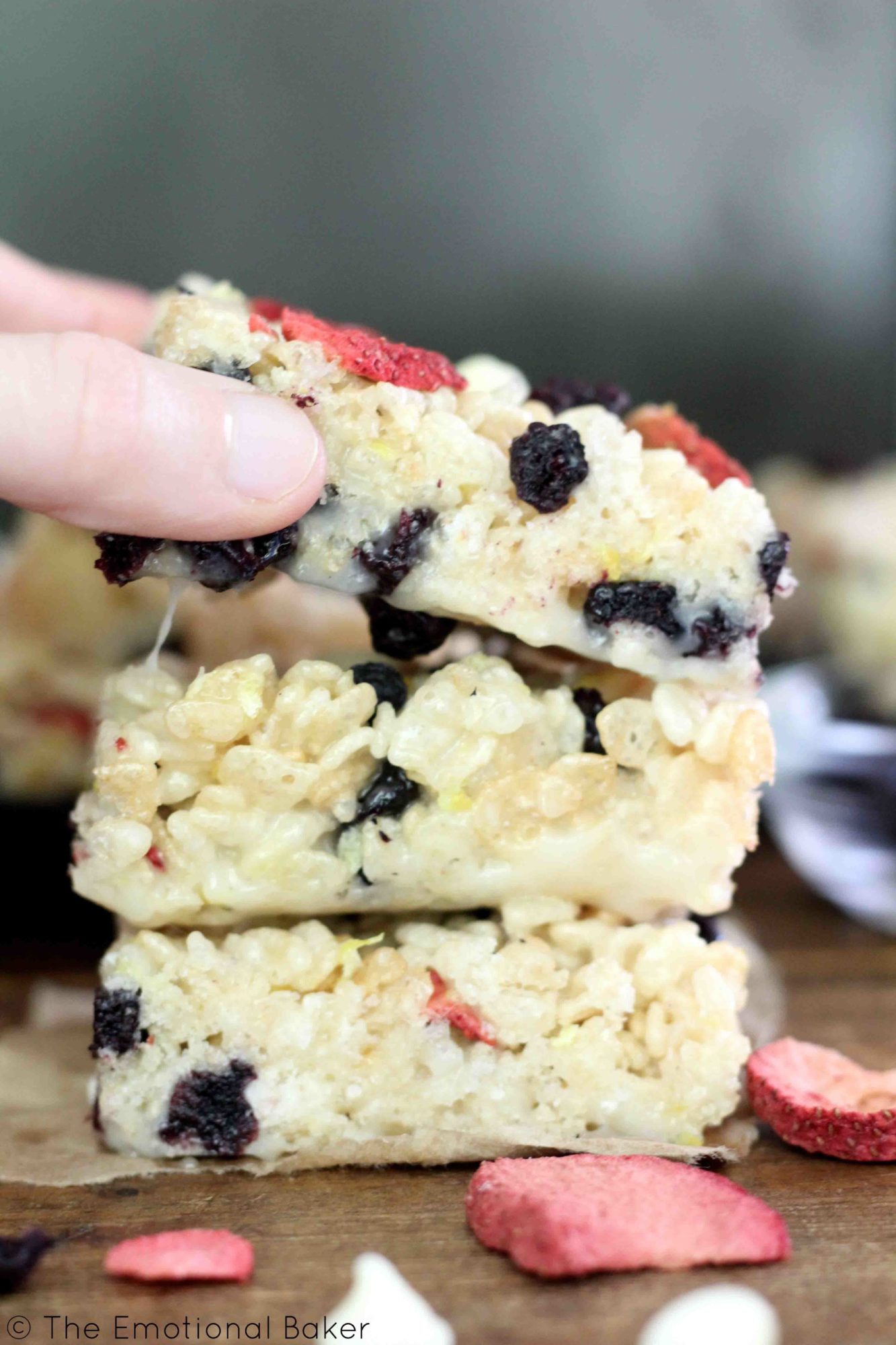 They are perfect for summer with a refreshing lemon twist and strawberries and blueberries for a festive flair.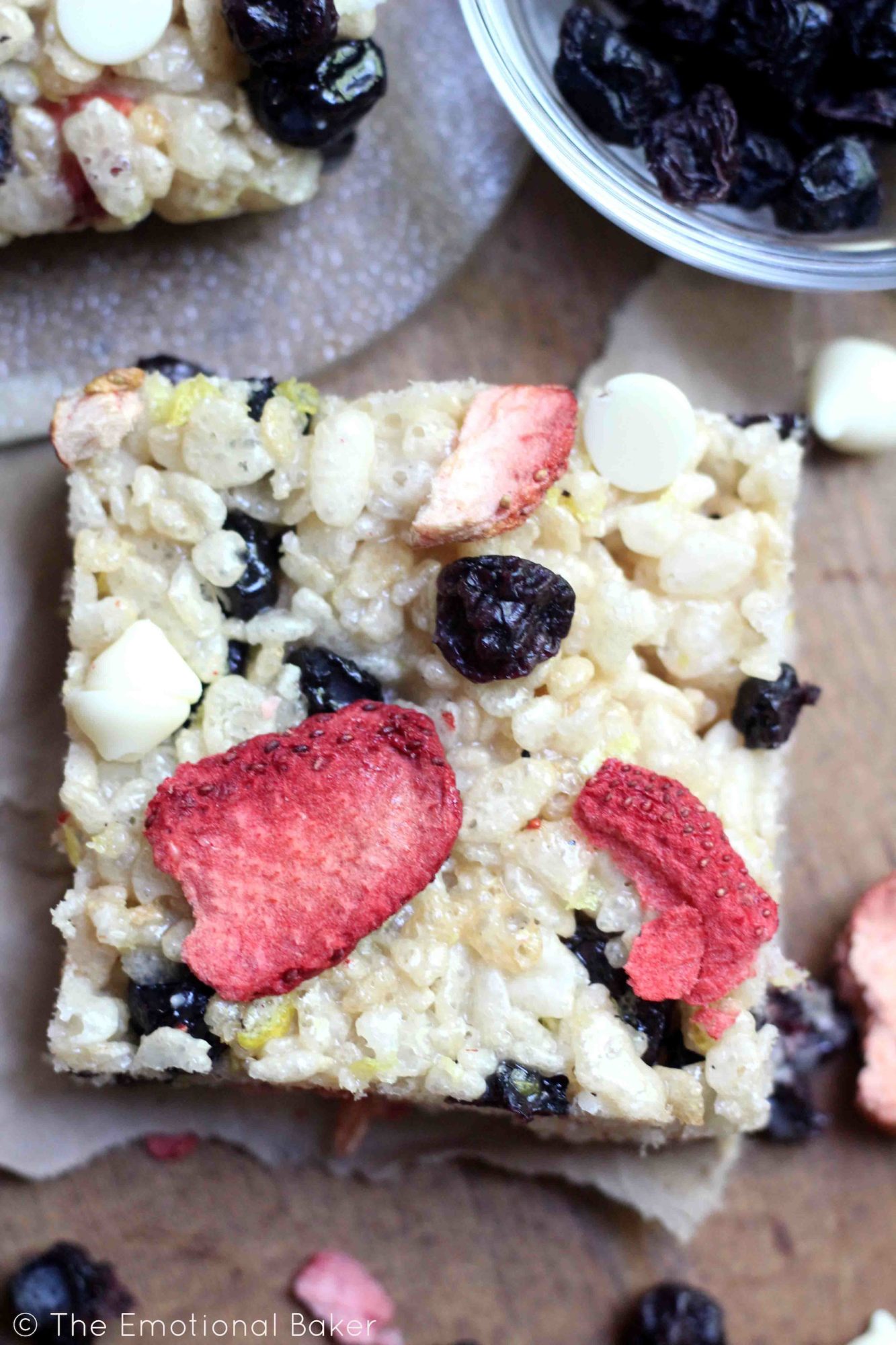 Hope you have a great Fourth of July!
Lemon Berry Rice Krispie Treats
Ingredients
3 cups rice krispies
1/2 cup dried blueberries
1/2 cup freeze dried strawberries
zest of one lemon
1/2 cup sugar
1/2 cup light corn syrup
1/2 cup white chocolate chips, melted
juice of one lemon
Instructions
Grease a 9 x 9 inch pan.
In a large bowl, combine rice krispies, blueberries, strawberries and lemon zest. Set aside.
In a saucepan, dissolve sugar and corn syrup over low heat. Stir continuously. Once dissolved, remove from heat and add melted white chocolate and lemon juice. Pour over rice krispies. Stir until well coated.
Place in prepared pan, adding extra berries, if desired. Chill until firm, slice into bars.
http://theemotionalbaker.com/2017/06/26/lemon-berry-rice-krispie-treats/