Homemade is always better! The same is true for these scratch made Fig Newtons!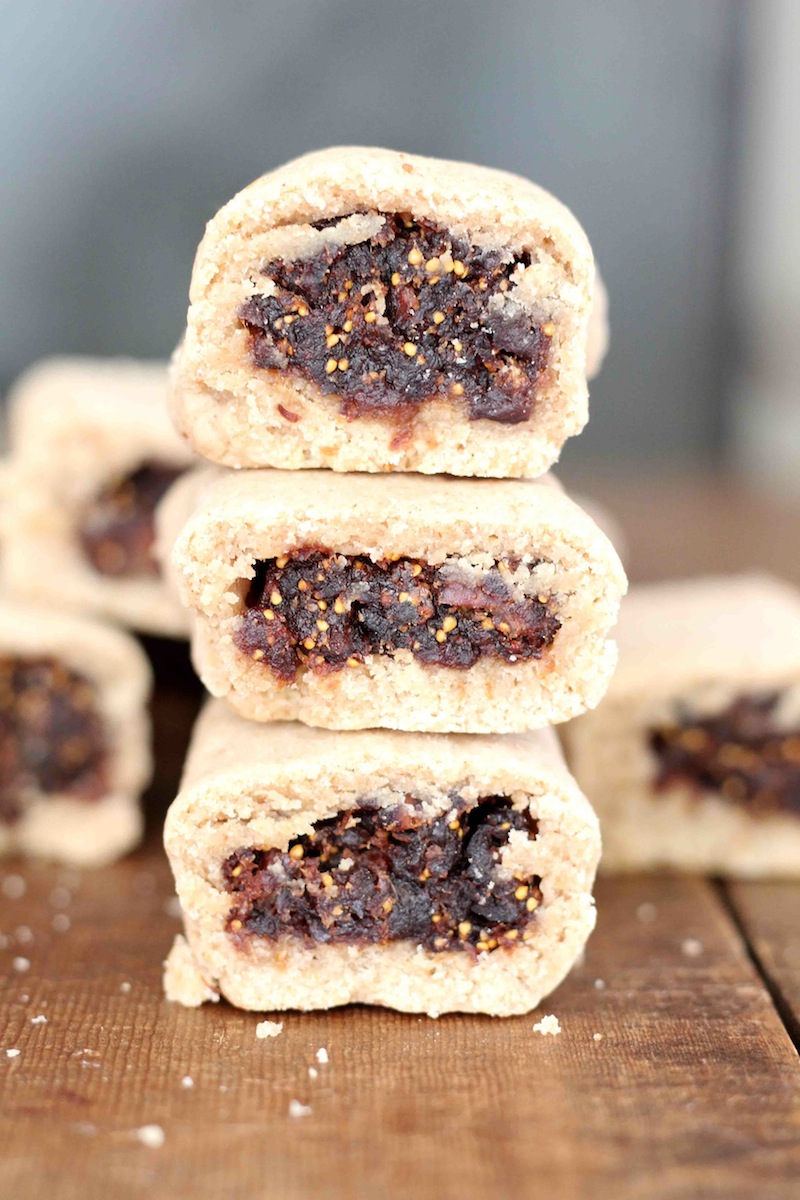 Fig newtons. Most people have had at least one, right?
But how many people have had a fresh fig off a neighbor's tree?
Well, I haven't either (even though I had the opportunity!)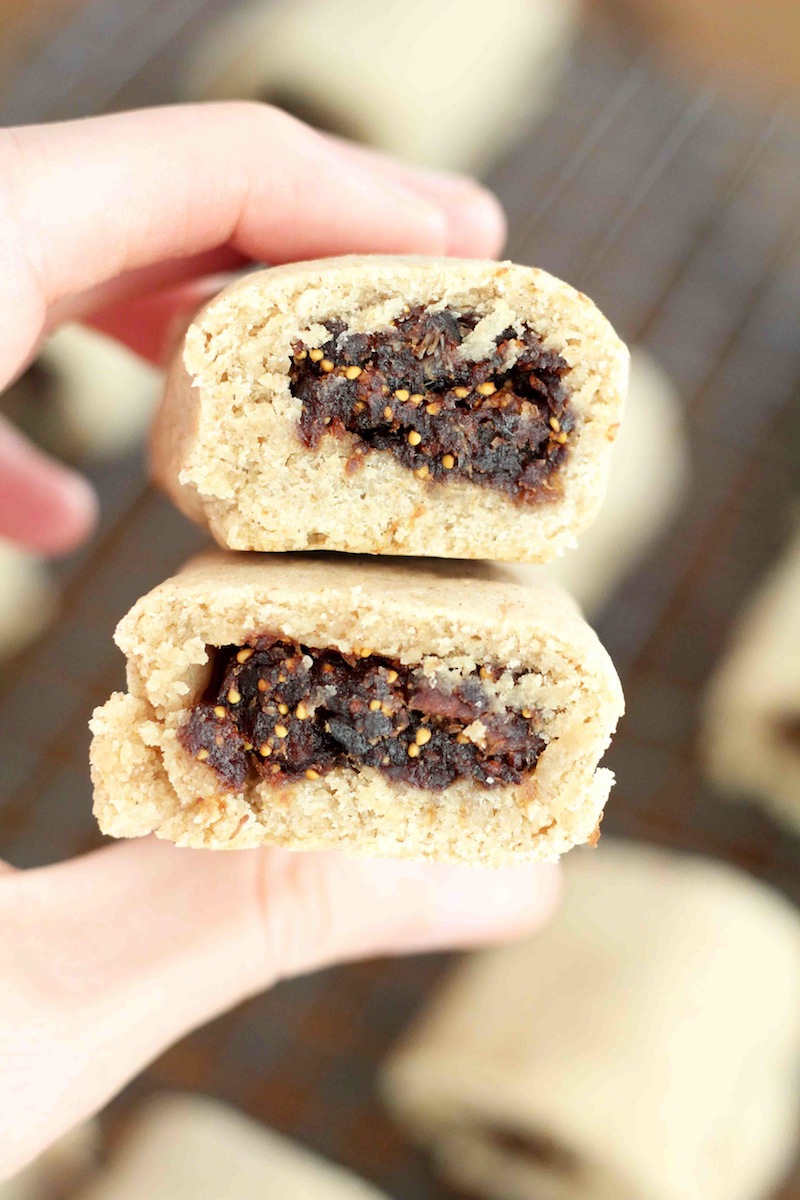 One of the houses in my neighborhood has a fig tree. This tree has brought much entertainment over the years including:
– Women stealing the figs
– Little boys putting up signs stating: "Do not steal figs – no trespassing – private property"
– And, lastly and most importantly, simply watching it grow and produce fruit each year.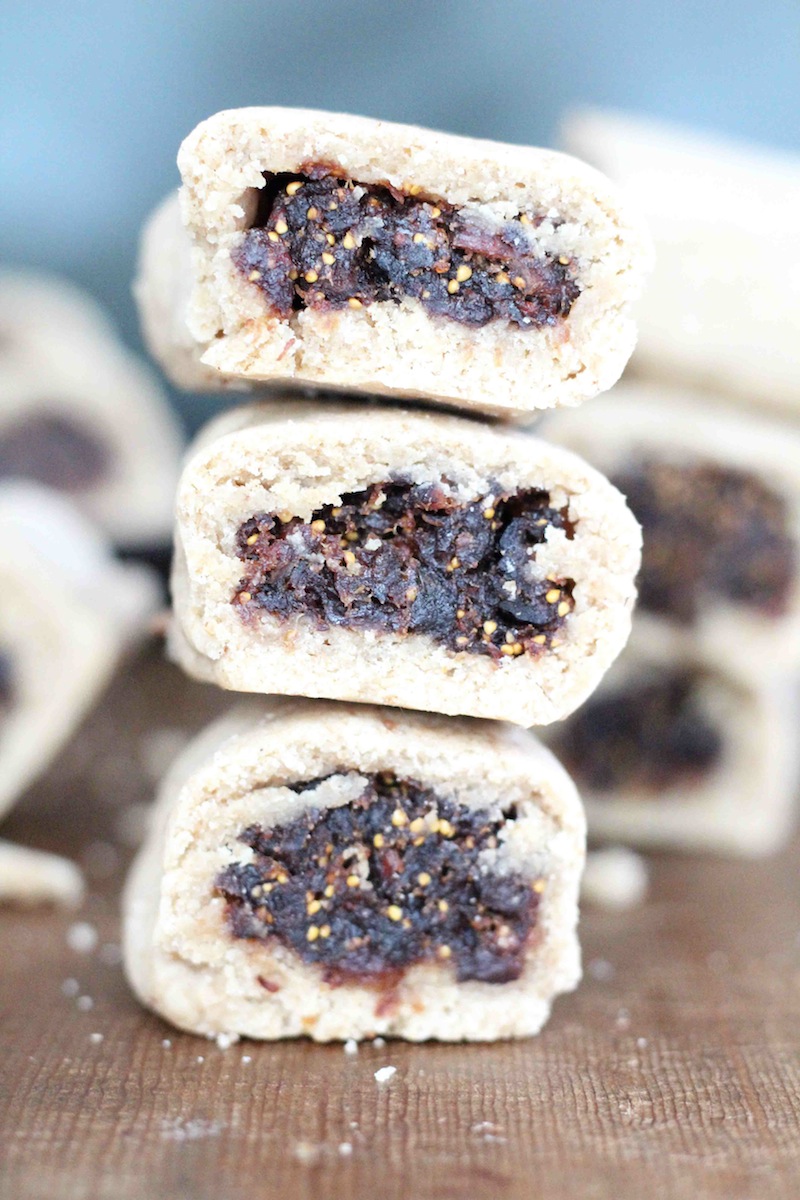 One day when I was walking past, the owner asked if I liked figs. & I replied "I don't know." So she gave me a fig to try. & I should have. But instead it sat on the kitchen counter ignored.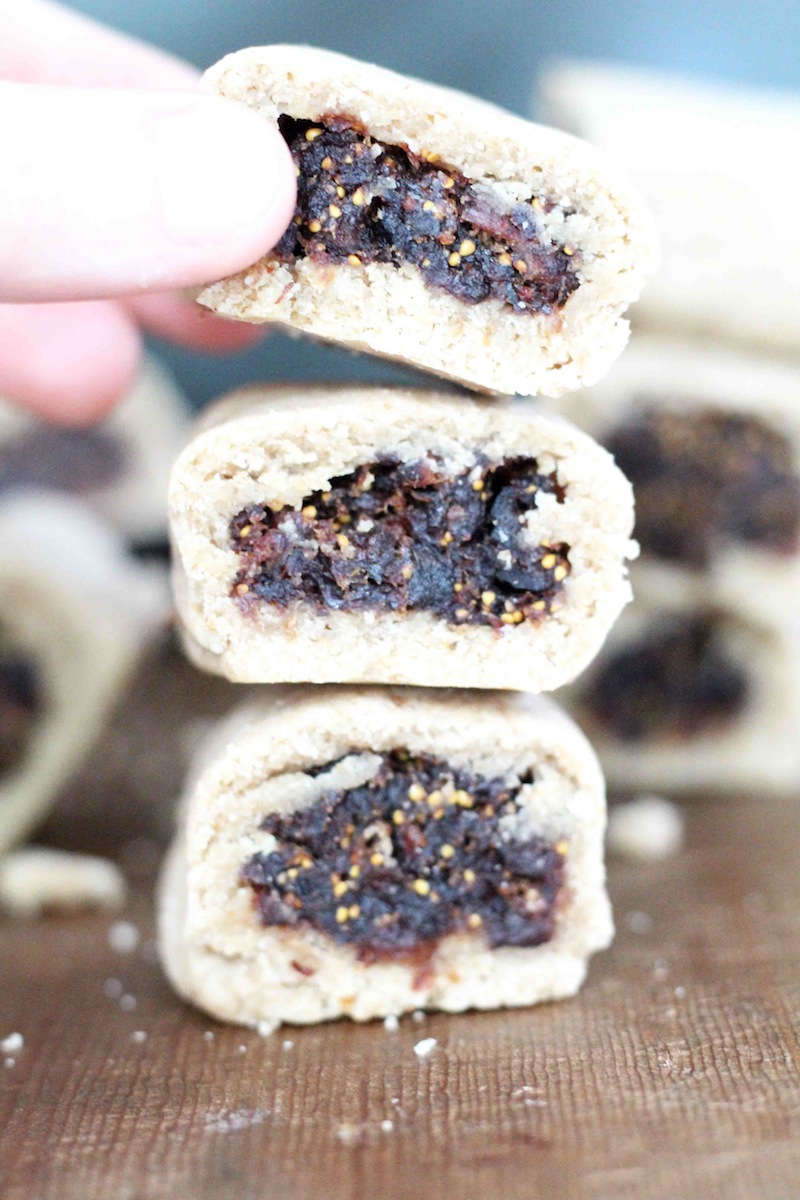 If I ever have the chance to try a fresh fig again, I won't let it pass.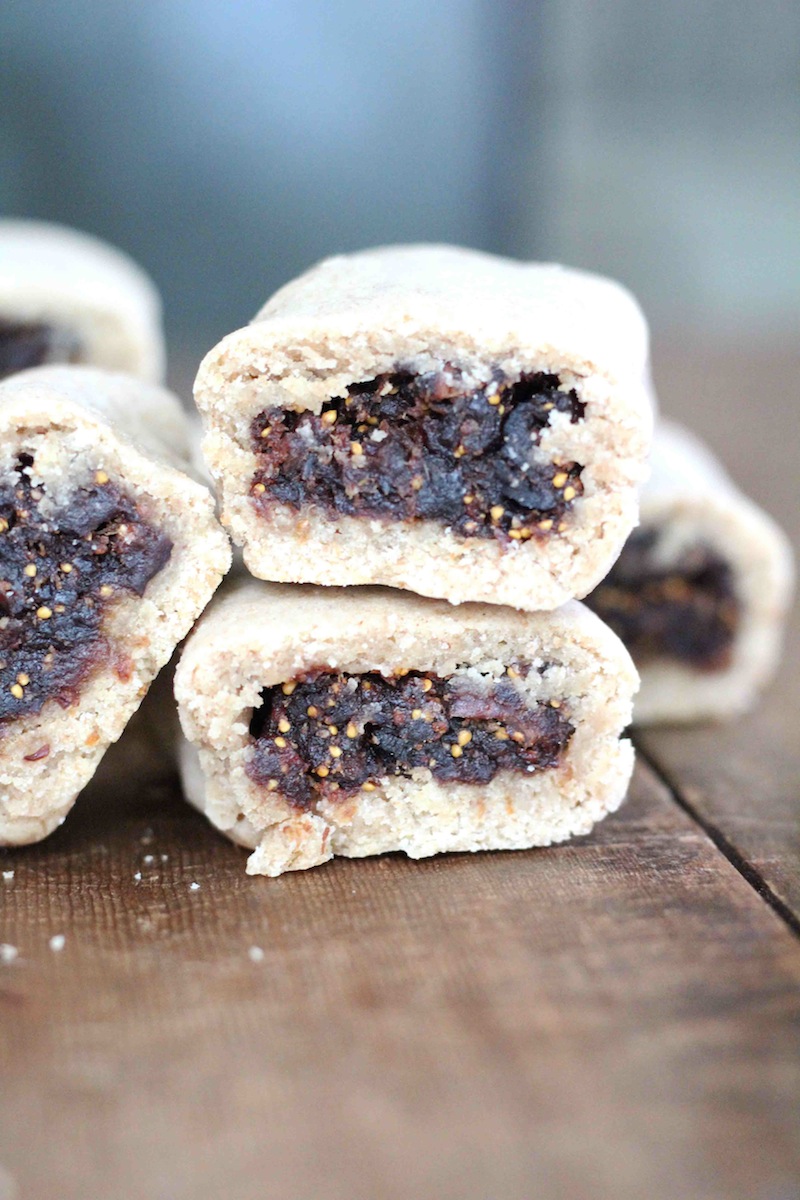 Until then, I'll just eat lots of these homemade fig newtons. They honestly are as delicious as store bought and really not that difficult!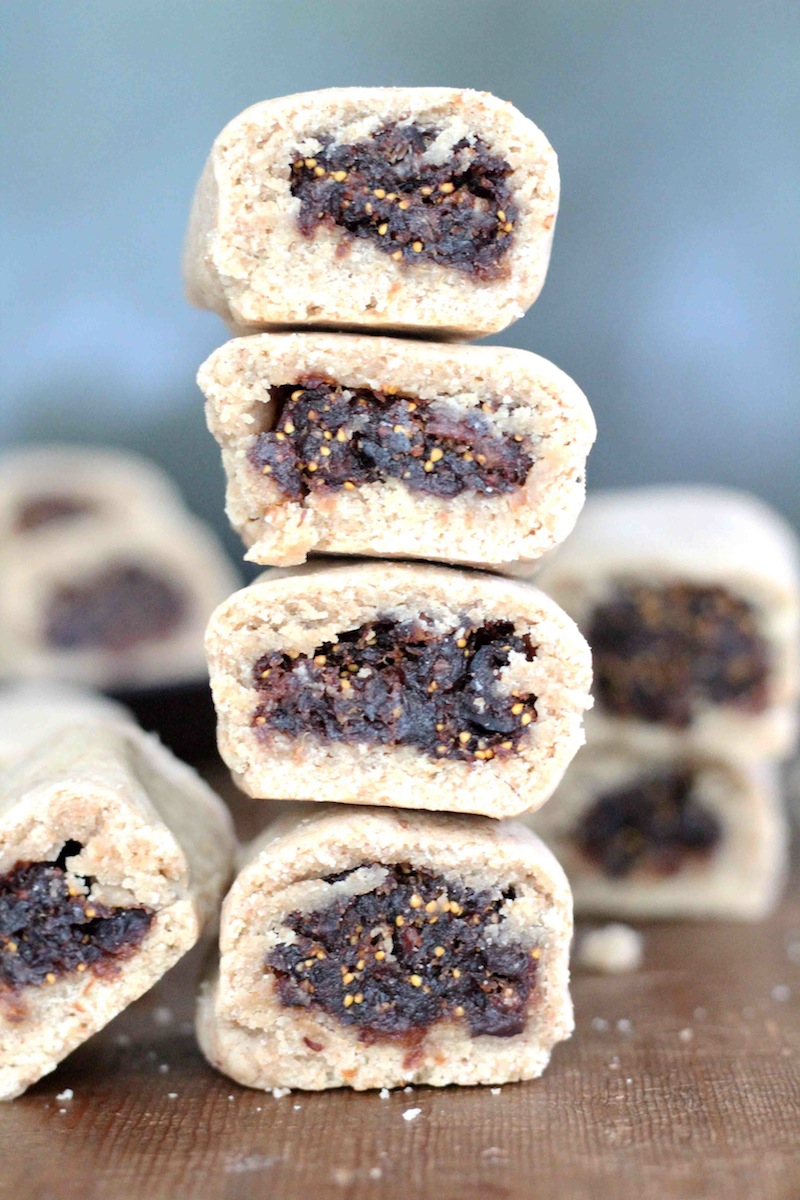 Hope you're having a great summer!
Ingredients
7 oz Mission Dried Figs, stems removed, diced
1/3 cup water
2 tbsp maple syrup
1/2 cup whole wheat flour
1.25 cups all purpose flour
1 tsp cornstarch
1/2 tsp salt
1/2 tsp cinnamon
1/4 tsp baking powder
1/2 cup margarine
1/2 cup sugar
1 tsp vanilla extract
1/3 cup unsweetened cashew milk
Instructions
In small saucepan, combine figs, water and maple syrup. Bring to a boil over medium heat. Allow figs to cook 8 - 10 minutes, or until softened. Once softened, mash with a fork. If desired, transfer to food processor and process until smooth. Set aside.
Preheat oven to 325 degrees. Line baking sheet with parchment paper.
In small bowl, combine flours, cornstarch, salt, cinnamon and baking powder. Set aside.
In medium bowl, cream margarine and sugar with electric handheld mixer. Add vanilla extract and cashew milk and mix to combine.
Add flour mixture and mix until dough forms. Use hands to shape into ball. Place in fridge for 10 minutes.
Prepare a work area to roll the dough. Sprinkle with flour.
Roll into a large rectangle. Trim into a 10 x 8 rectangle. Cut in thirds lengthwise. Place figs in ziplock bag or piping bag. Cut a hole in bag. Squeeze figs onto two long rectangles. Cut final rectangle in half. Roll dough around fig mixture. Use one of smaller rectangles to seal cookies. Roll log so cookies are secure.
Transfer to baking sheet. Bake for 20 minutes. Turn broiler on and cook one minute. Allow to cool 5 minutes. Cut each log into 6 squares, about 2 inches long. Then transfer to wire rack to complete cooling.
http://theemotionalbaker.com/2017/08/07/fig-newtons/